Twins Campbell and Hamish were born at only 28 weeks old.
Both were extremely small and only weighed around 2lb 6oz – just over a kilogram each.
Their fight to survive has inspired a Perthshire family to complete a 450-mile relay across Scotland in which they have hiked, ran, swam and cycled their way from Gretna Green to John o' Groats.
Three members of the Coffey family, Jamie, Andrew, and Emily, plus her boyfriend Kenny Cliffe, kicked off the challenge on Saturday, July 16, by setting off from Gretna Green on their bikes to take on the 102km cycle to Lesmahgow to raise money for premature babies and their families.
Inspired by the Coffey twins, who were born to 35-year-old Jamie, and his wife Emma on June 27, 2021, the family took on the challenge to thank the staff of the Simpsons Neonatal Unit at Edinburgh Royal Infirmary.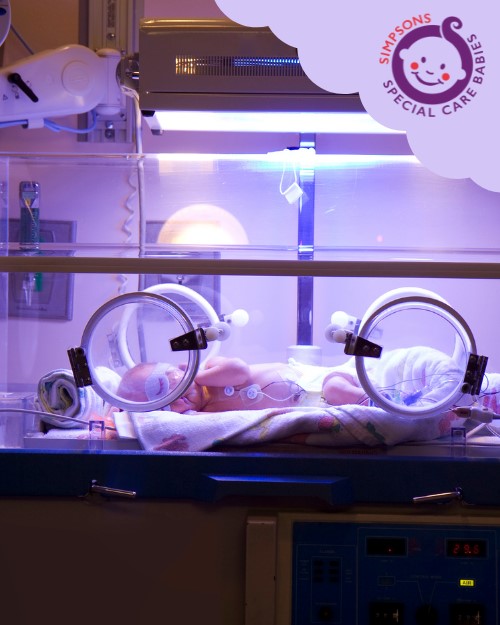 The tiny twins spent their first 80 days in the care of the specialist neonatal unit.
Speaking about the birth of the twins, dad Jamie said: "When the babies were born, I couldn't even get to see them due to Covid restrictions at the time. The worst part was not knowing if I'd see them at all, as they were so unwell.
"But the Simpsons baby charity helped me stay in contact throughout it all. They even fund a video and photo platform which meant I could see them every day online."
To thank the unit for their expert care, the Coffey family decided to create the Stride For Simpsons challenge to help raise funds for Simpsons Special Care Babies (SSCB) – a charity that helps the unit and the families of the babies they look after.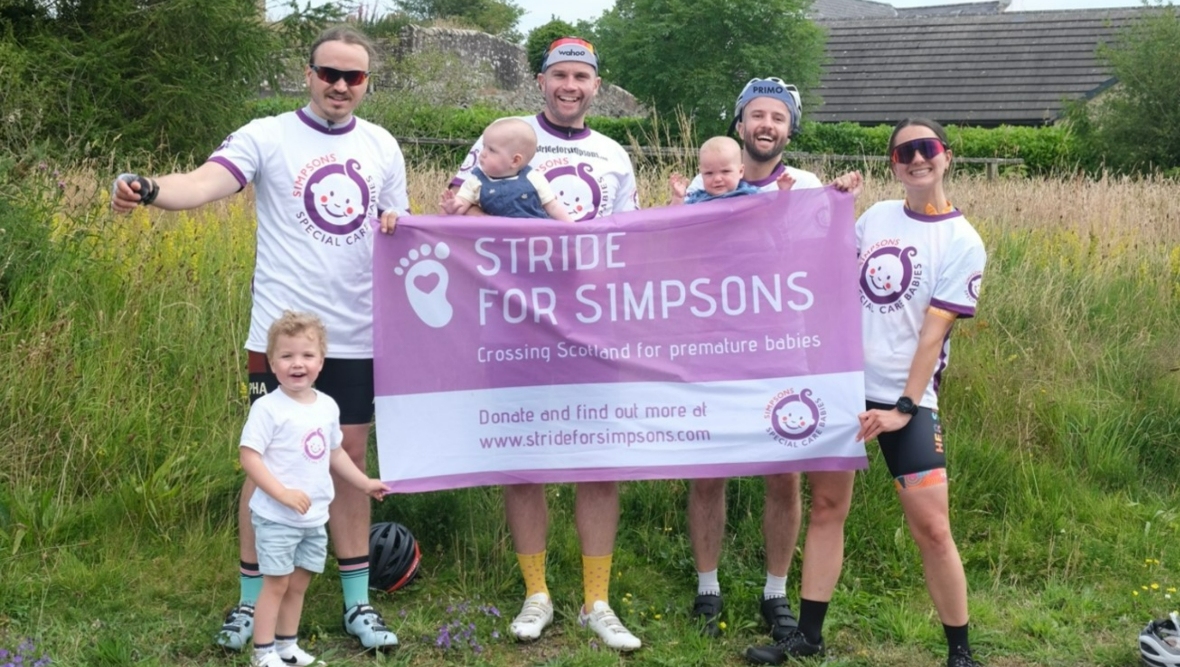 Jamie added: "It was so emotional when my parents and siblings came up with the idea of a family relay across Scotland to support the unit and so much has happened in that time. The twins are doing really well and just celebrated their first birthday.
Over the last two weeks, the family have cycled from Gretna Green to Milngavie, hiked the West Highland Way to Fort William, climbed Ben Nevis – the tallest mountain in the UK, took on the Great Glen by swimming up Loch Lochy, ran alongside Loch Ness, and completed a final cycle from Inverness to John o' Groats; where the family finished up the challenge with a fun run together.
They crossed the finish line shortly before 5pm on Thursday, July 28.
The family, who have documented their challenge on social media, have raised over £13,400 for the charity.
The money raised goes towards supporting research in neonatal care, funding state of the art equipment, and enabling staff to undergo further training in the care of babies in the unit.
It also helps the charity to support parents through challenging times when their newborns are in the unit.