The former governor of Cornton Vale women's prison says a rapist who now identifies as a woman should not have been sent there.
Rhona Hotchkiss spoke to STV News following the conviction of Isla Bryson, a transgender woman who was this week found guilty of raping two women when she was a man, known as Adam Graham.
It is understood Bryson is being held at the women's prison in Stirling while awaiting sentence for the crimes, committed before she began transitioning to become a woman.
Hotchkiss told STV News: "I am absolutely clear about the fact that they should be in a male prison – you simply cannot have someone like this terrorising women.
"I understand they are being held in segregation or isolation, however that can't be sustained for more than 72 hours without the permission of Scottish ministers.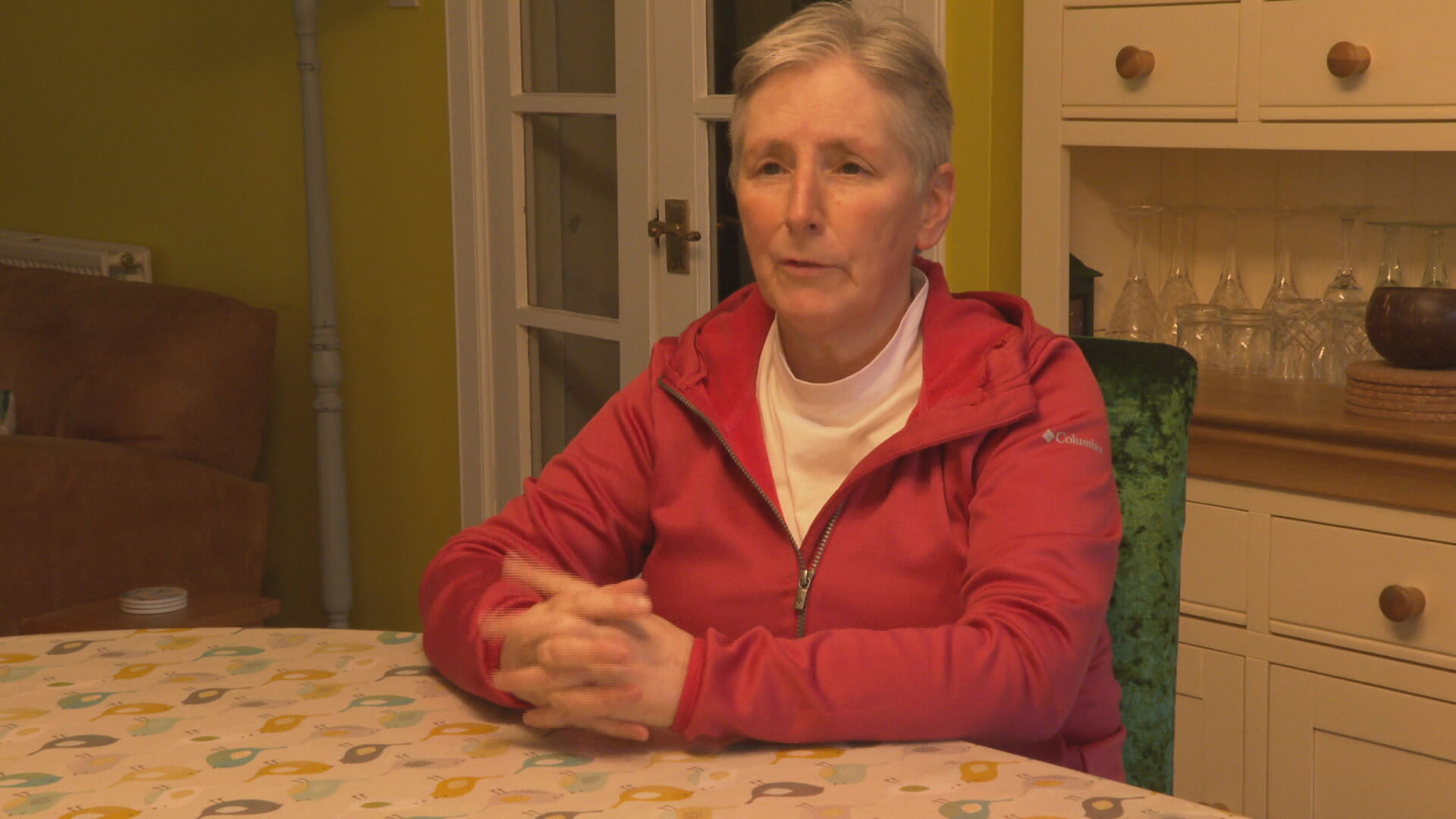 "If the person isn't presenting an active threat to staff or prisoners, they have to be released into general circulation.
"I think I make of the situation what most reasonably-minded people would, it's appalling. The thought that a double rapist can identify his way into a women's prison should shock everyone.
"The other shocking aspect of that, of course, is the Scottish Parliament could have chosen to legislate against that happening and they didn't. You have to remember that this person only identified as trans, or started to identify as trans after the rapes came to light."
Who is Isla Bryson?
Isla Bryson is a transgender woman who is currently being held at Cornton Vale, an-all female jail, after being convicted of raping two women when she was a man.
Bryson, from Clydebank, first appeared in court as Adam Graham in 2019 and was later named in court papers the following year – around the time she decided to transition – as Isla Annie Bryson.
It was under the identity of Bryson that she was found guilty of the rapes at the High Court in Glasgow on Tuesday.
The 31-year old was remanded in custody and taken to Cornton Vale women's prison near Stirling.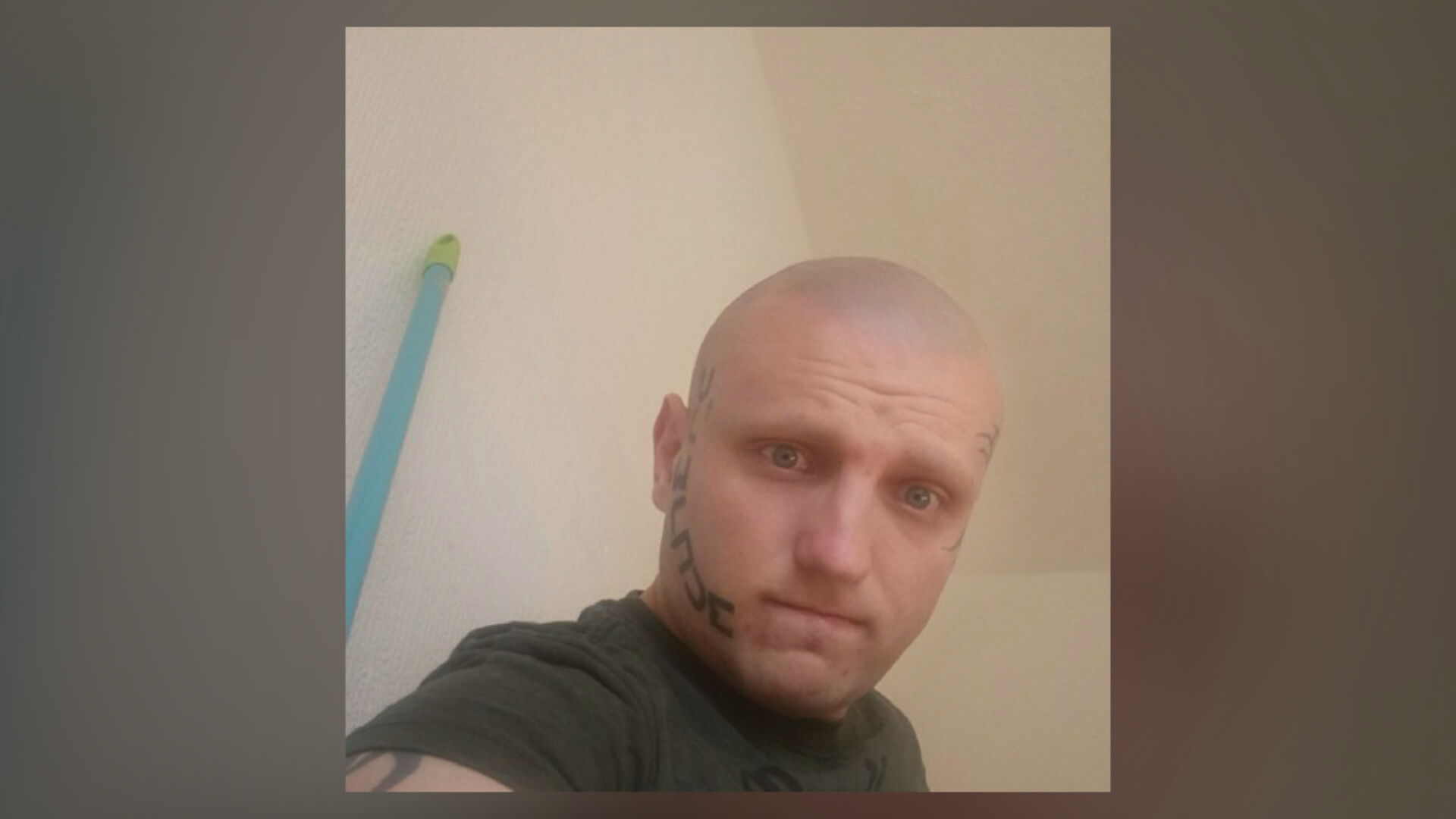 What happened in court?
A six-day trial at the High Court in Glasgow heard Bryson raped two women: one in Clydebank in 2016 and one in Drumchapel, Glasgow, in 2019.
She met both her victims online, with prosecutors saying she "preyed" on vulnerable women.
Bryson denied the charges, telling the court she "would never hurt another human being".
After less than a day of deliberation, a jury found her guilty of both rape charges.
Addressing Bryson in the dock on Tuesday, judge Lord Scott said: "You have been convicted by the jury of two extremely serious charges; those being charges of rape."
He told her the crimes are "considerable" and that "a significant sentence is inevitable".
Bryson's bail was revoked and she has been remanded in custody until February 28 to allow Lord Scott to gather "as much information as possible" on her before deciding her sentencing.
In her own evidence, Bryson claimed both of the women she raped consented to having sex.
She also said she knew she was transgender at the age of four but did not make the decision to transition until she was 29, and is currently taking hormones and seeking surgery to complete gender reassignment.
She said in 2016 she was "struggling with my sexuality and having issues emotionally".
The jury unanimously found Bryson guilty of raping the second victim, with a majority agreeing she raped the first woman.
The court heard Bryson has three "minor" convictions on her record, but none of these required a prison sentence.
Scottish Tories table urgent question
Scottish Conservative MSP Russell Findlay, the party's community safety spokesman, was selected to ask an urgent question at Holyrood on Wednesday – specifically to ask the Scottish Government for an update on the Scottish Prison Service's Gender Identity and Gender Reassignment Policy Review.
Prior to asking the question, he told STV News: "I think anyone watching this will be as surprised and disgusted as I am about a rapist being sent to the women's prison estate.
"Women's prisons are full of people who are very vulnerable – they have often been the victims of male violence and sexual violence, and it is absolutely absurd that a male offender, who began the criminal trial process identifying as a male offender, is being sent there.
"From what I understand in court, they don't have a gender recognition certificate – this individual has simply declared that he now identifies as female and appears to have been treated accordingly.
"To have a person who seems to be male-bodied, who has committed and been convicted of two rapes against two individuals, to be put into a women's prison is absurd and it is dangerous. It is something that the Scottish Government and the Scottish Prison Service should deal with as a matter of urgency."
Terse exchanges in Scottish Parliament
Speaking in the Scottish Parliament, Findlay said "even with the flawed bill in limbo, violent criminals are exploiting the system and putting vulnerable women at risk".
But the justice secretary expressed faith in the Scottish Prison Service's decision.
Here is a transcript of the key exchanges between Findlay and Brown at Holyrood on Wednesday.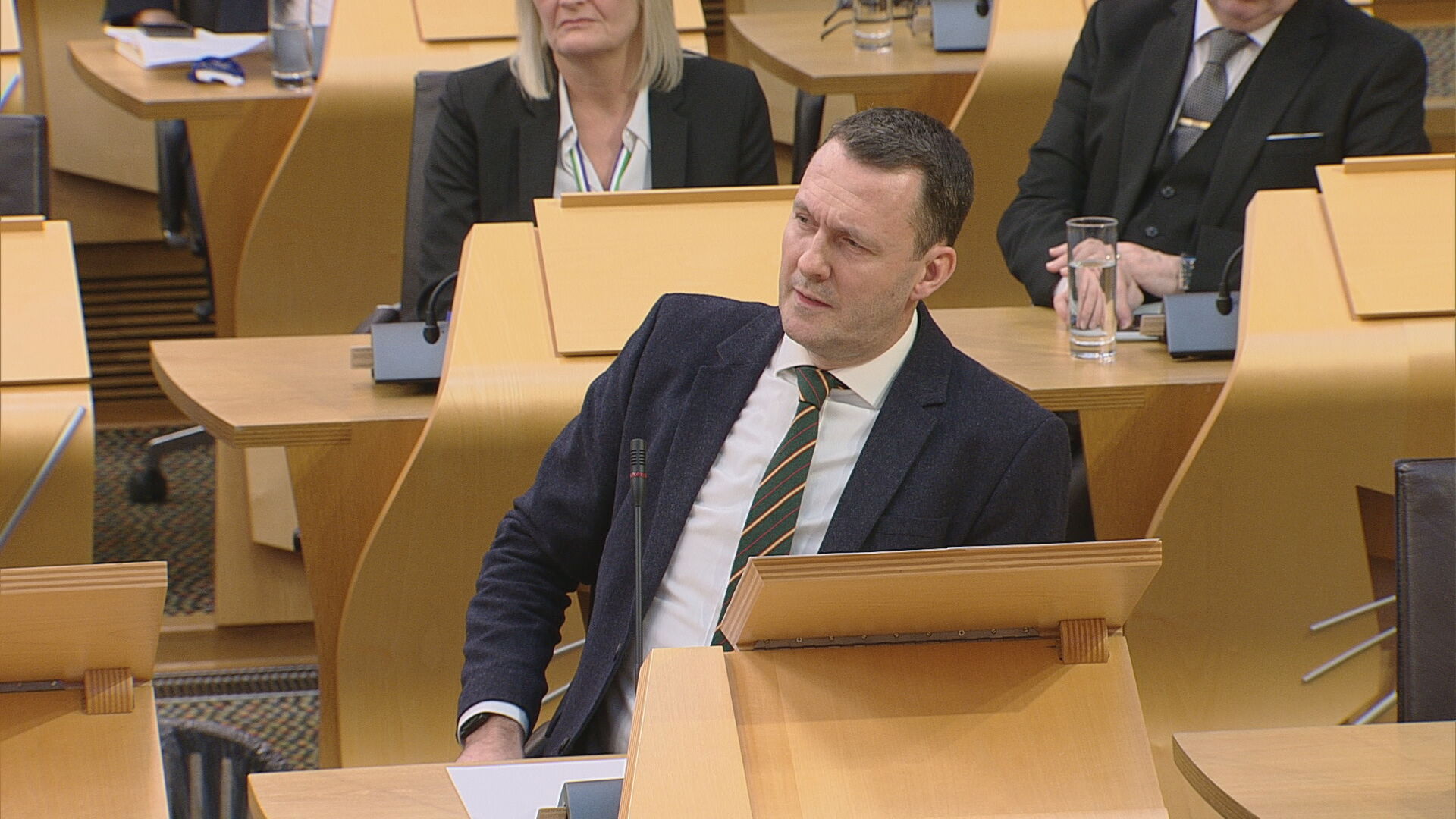 Findlay: Can the cabinet secretary tell me why his SNP government think any rapist should be allowed inside a women's prison?
Brown: "Well, of course, the Gender Recognition Reform (Scotland) Bill, had it not been stopped by another government, completely wrongly, would not have changed the SPS's approach to trans prisoners, which is not dependant on possession of a GRC. Possession of a gender recognition certificate will continue to have a minimal impact on how the SPS manage transgender people.
"Their process is one based on the assessment of risk, I think that's the important thing to do. It's the assessment of risk for the individual, the assessment of risk for other prisoners, the assessment of risk for the prison staff as well. They have a tremendous track record in dealing with managing that risk.
"I would suggest they are far more expert in assessing that risk and dealing with it than any of us here in this chamber. The SPS is a fantastic organisation, which deals with managing risk every day of the week – they have a great track record in relation to trans prisoners and I have faith in their ability to evolve their policy to continue that track record.
Findlay: "Pretty much as expected. The cabinet secretary immediately tries to shift the blame onto someone else, in this case the UK Government and indeed the Scottish Prison Service.
"Nobody doubts their professionalism or interest in public service. What Keith Brown I think knows full well is that his government has the power to stop this and intervene and I would suggest he familiarise himself with SPS rule 15, subsection one.
"He can put this right with the stroke of a pen or one phone call, so today will his government agree to direct the SPS to block this rapist and any others from being sent to a women's prison.
Brown: "It would have been more illuminating if Russell Findlay had actually listened to the answer before going onto his pre-set next question. The simple fact is I trust the SPS to deal with this.
"They do not – as is the case in England and Wales – have their process determined by the presence of a GRC. We don't do that in Scotland, that's not how it's done, so if somebody did have a GRC it wouldn't guarantee them the right to be transferred to the place of their choice."
What is the prison service saying about trans inmates?
There's mounting debate about how the Scottish justice system deals with criminals whose gender identity is different from the sex they were assigned at birth.
Fiona Cruickshanks, head of operations and public protection at the Scottish Prison Service, said: "Any transgender person who is admitted into custody is admitted into the establishment that matches their identified gender, that they were living in within the community."
She said she understood people's concerns about prisoners
"There is a robust risk-assessment process that the prison service will go through, so just because someone has admitted into a particular prison, (that) does not mean that that would be their prison of allocation following that risk assessment.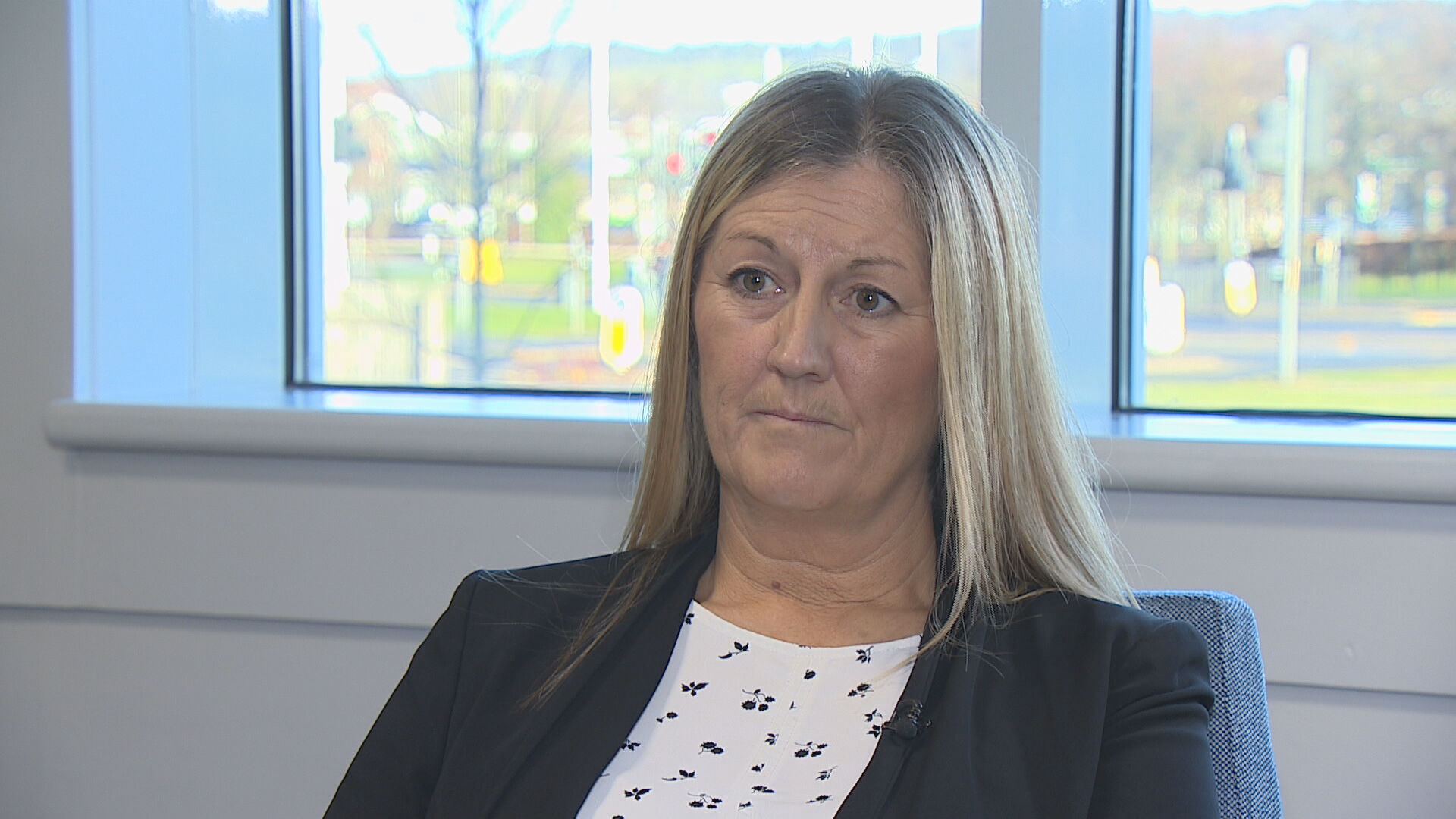 "We consider a number of factors. We have to balance the welfare, the needs and the rights of the individual themselves, as well as the welfare and safety of others around them.
"Shortly after admission, we will conduct a multi-disciplinary case conference and carry out a risk assessment.
"Factors that we consider are the identified gender of the individual, how they were living in the community, where the individual themselves want to be placed. We will also consider their criminal history, so that will look at their index offence, their previous convictions, and we will take into consideration any risk factors that may pose a threat to individuals of a particular gender
"We will also consider the mental health of the individual and if their mental health may be exasperated, or negatively impacted on if placed within a particular area, and we'll also consider the safety of the individual themselves – have they been the subject of any gender-based violence?
"If we feel that someone poses a particular risk then we have the opportunity to keep them separate from the general population until that risk assessment is done.
"If the decision is then made for them to integrate into mainstream and associate with other women, then that would be done in a very slow and staged process. It would be monitored and supervised very closely and it would be reviewed regularly."
And the views of the governments?
Last month the Scottish Parliament passed a bill making it easier to recognise someone's chosen gender.
But the UK government has blocked the legislation citing conflicts with the existing equality act.
A Scottish Government spokesman said: "Decisions taken by the Scottish Prison Service (SPS) on the placement of transgender prisoners are based on protecting both the wellbeing and rights of the individual and those around them, including staff.
"The SPS use comprehensive, individualised risk assessments to inform decisions, such as the appropriate location of transgender people in custody, and not the basis of a gender recognition certificate.
"The Gender Recognition Reform (Scotland) Bill does not change this process in any way."
Meanwhile, a Downing Street has voiced concerns about the Bryson case.
The Prime Minister's official spokesman said on Wednesday: "This is a case in which the courts are yet to hand down a sentence so I'm not going to give anything on the specifics.
"I've seen the reporting and understand the concerns."
Asked about the general policy, he said: "The UK has a policy which sees the prison service in England and Wales manage transgender prisoners on a case-by-case basis and transgender women must go through a robust risk assessment which factor in their offending history and anatomy before they can be moved to a women's prison."
Amendment voted down
In a marathon session just before Christmas, MSPs debated changes to the Gender Recognition Reform (Scotland) Bill.
One amendment, tabled by Tory MSP Russell Findlay, would place barriers in the way of convicted sex offenders being able to apply for a gender recognition certificate (GRC).
The amendment was defeated by 59 votes to 64 with two abstentions.
When the vote was read out in the chamber by deputy presiding officer Anabelle Ewing, shouting could be heard from the public gallery.
"Shame on all of you," two people could be heard shouting.
"There's no democracy in here," another cried.
One person shouted "shut up", but it is not clear if they opposed or supported the amendment.
As a result of the disturbance, the Ms Ewing suspended proceedings.
Opponents of the Bill, which would make it easier for trans people to obtain a GRC, fear it could be a danger to women and girls, particularly around the provision of single-sex spaces.
But the Scottish Government insists the legislation will not impact the Equality Act, which allows for trans people to be excluded from single-sex spaces such as changing rooms and shelters, something that was affirmed by an earlier amendment from Labour's Pam Duncan-Glancy.
The Bill makes it easier for trans people to acquire a GRC by removing the requirement for a diagnosis of gender dysphoria.
It would also lower the minimum age for applicants to 16 and drop the time required for an applicant to live in their acquired gender from two years to three months – six for people aged 16 and 17 – though with a three-month reflection period.
Have there been other high-profile cases in Scotland?
Yes, around 60 protesters gathered outside Cornton Vale to demonstrate against the "outrageous and completely inappropriate" transfer of Katie Dolatowski to the prison.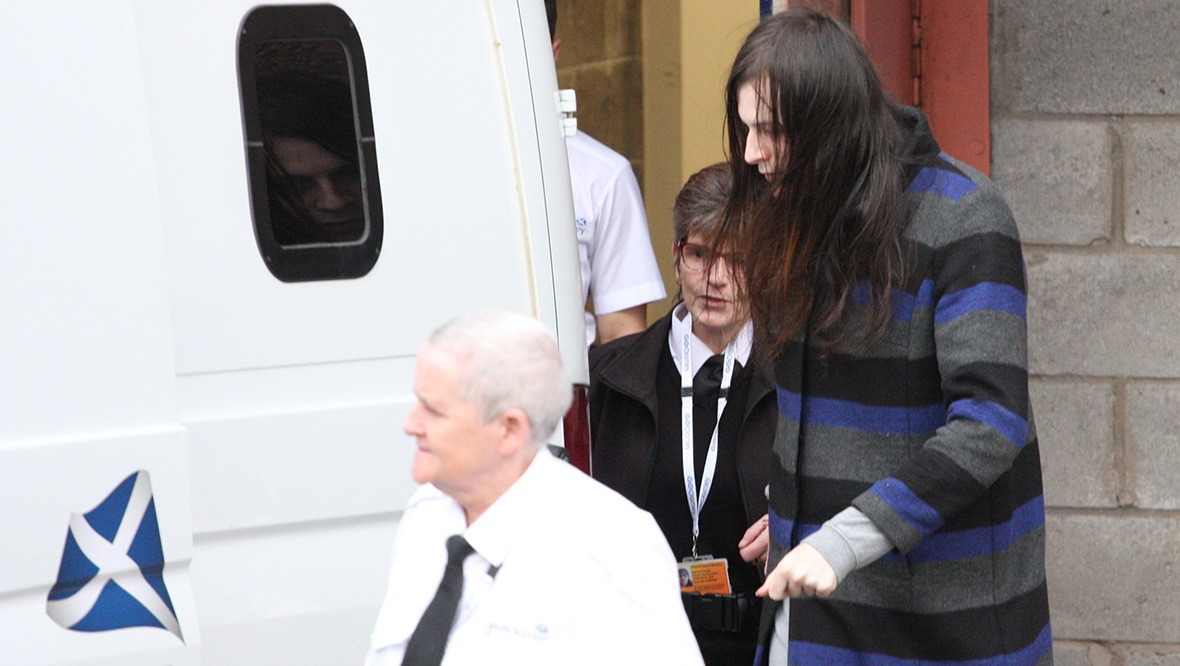 Dolatowski, 22, was born male but identifies as female. In 2018, she was banned from having contact with children after sexually assaulting a ten-year-old girl in supermarket toilets in Kirkcaldy.
That attack came just weeks after she targeted another girl at an Asda store in Dunfermline.
Kate Coleman, director of the Keep Prisons Safe campaign group, said: "It is just outrageous and completely inappropriate – nobody should agree that this is the right thing to do.
"Female prisoners are vulnerable – they have faced high incidences of domestic violence and sexual assault."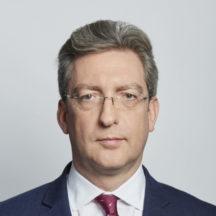 Insight Colin Mackay Political Editor
Gender has been the biggest issue in the Scottish Parliament since before Christmas.
First the majority of MSPs backed the Gender Recognition Reform Bill, then the UK Government blocked it – that row is far from over. This week, the Scottish secretary and UK equalities minister both refused to give evidence to Holyrood committees and we are still waiting on the First Minister to refer the UK Government's use of Section 35 blocking this to the Court of Session.
And just yesterday, you had this case of Isla Bryson, who self identified as a trans woman after being charged with rape, being found guilty and sent to a women's prison.
Almost the exact scenario a Conservative MSP raised during the passing of the Gender Recognition Reform Bill.
Now the court has found this person guilty, it is up to the prison service to decide how that person is detained.
It is still a live case, because Isla Bryson has not been sentenced yet.
But this has already become part of the current political debate, Labour's Pauline McNeil said today "ordinary women were outraged" by this and I would be surprised if it didn't feature tomorrow at First Ministers Questions.
STV News is now on WhatsApp
Get all the latest news from around the country
Follow STV News
Follow STV News on WhatsApp
Scan the QR code on your mobile device for all the latest news from around the country