Candice McKenzie has been living with endometriosis for the most part of her life.
She was just 11 years old when her symptoms started appearing, but at that stage, doctors passed off her pain as heavy periods.
"The clots started immediately during my first period," she told Scotland Tonight. "They were excruciatingly painful to pass. I started presenting with urinary tract infections as well as having IBS problems. Everything just became very complex."
It's not known what causes endometriosis. It happens when tissue similar to that found in the lining of the uterus grows in other places – commonly on the ovaries and fallopian tubes.
The cells act in the same way as those in the womb, by bleeding each month. But that blood doesn't have anywhere to escape, leading to severe pain, inflammation and bowel problems.
Candice, now 47, said: "We have the worst bad nights. You could be in a slumber, sleeping, and you'll get the most almighty pain that will come through you. And it will wake you in your sleep.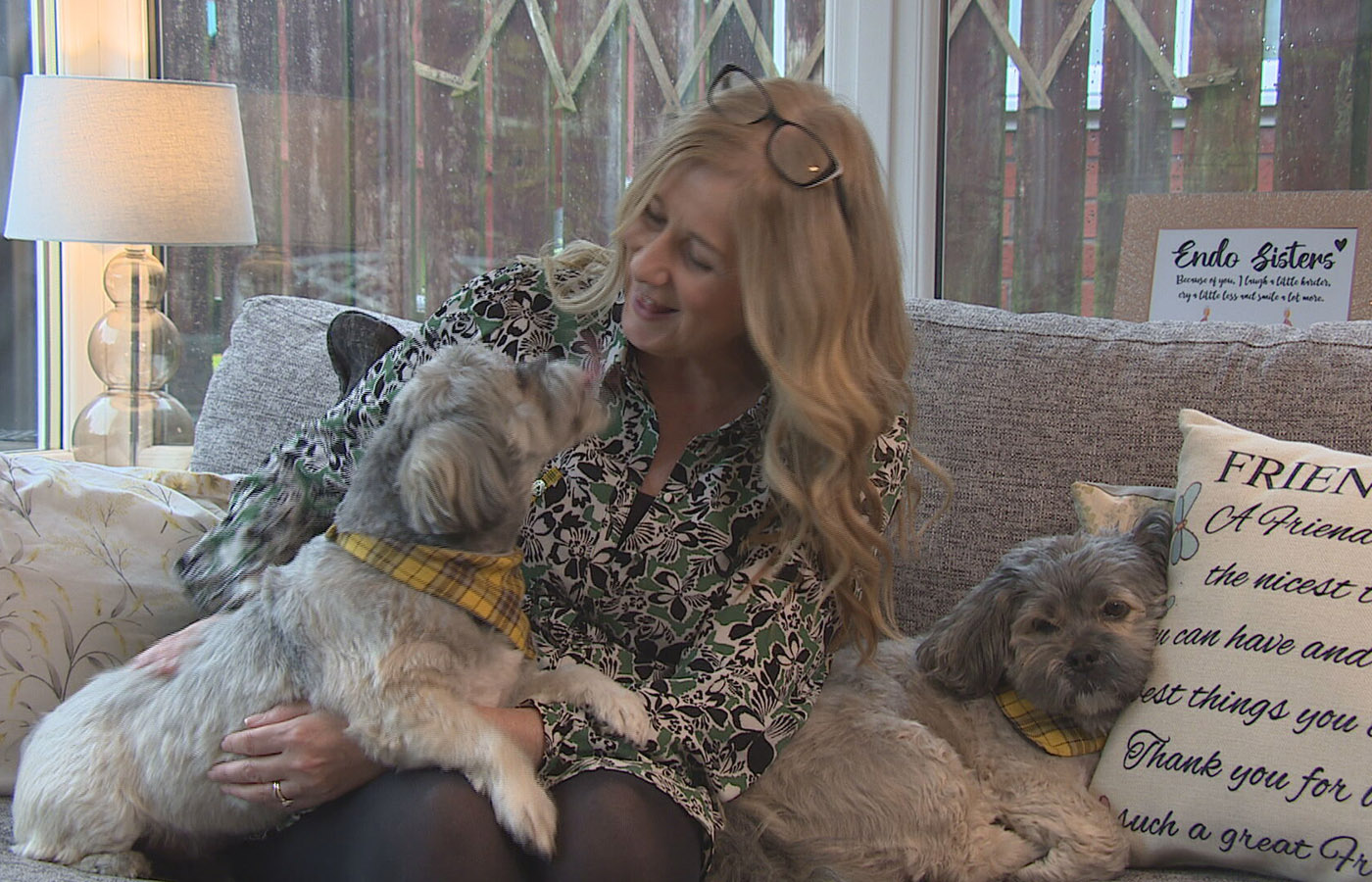 "You'll go through to the toilet and you will try and pass food that you consumed ten days ago. And you'll be there for five hours. It happened to me on Thursday night. I prayed. I prayed to die because I couldn't take the pain and it's something nobody talks about.
"It's the isolation you feel when you're in that bathroom. You lose your sense of self."
Right now, it takes an average of eight-and-a-half years for women in Scotland to get an endometriosis diagnosis.
Candice believes a reason for this is because there's a general misunderstanding of the condition. She says many times her endometriosis symptoms were ignored or diagnosed as something else.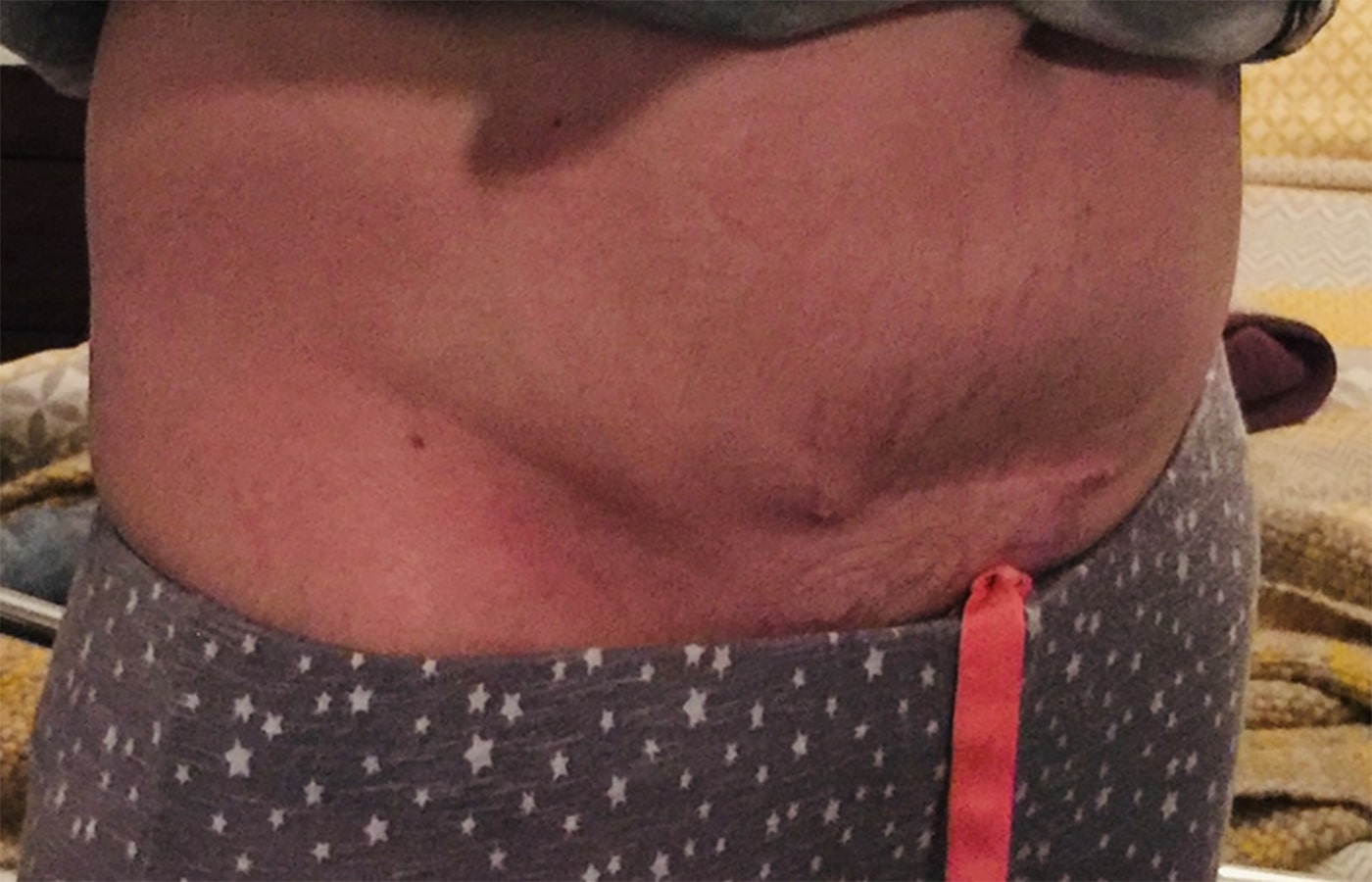 "The doctors, they are doing the best that they can," she said. "We know this, but they can do better. They can always do better.
"They can be more honest with us. We do require honesty. We're big girls, you know, we can pull our pants up really high. We can take it.
"But please do not sit there and gaslight us the way that we have been, trying to make us think that if we go away and do this somehow, the outcome is gonna be different.
"It's almost like a form of insanity. Expecting the outcome to be different. The outcome's not different for any of us yet. And that needs to be recognised and handled."
Candice co-founded Endo Warriors West Lothian six years ago, after she noticed a gap in support for women, and those assigned female at birth, with the condition in Scotland.
She said: "Endo Warriors was created on the basis of giving women a voice, letting them share their lived experiences, but more importantly, taking our decision makers on.
"We are at the back of the room and the only way you're going to let people know that you're there is to make some noise."
Suzanne Aitken, a member of Endo Warriors West Lothian, fought for an endometriosis diagnosis for 22 years.
She told Scotland Tonight: "It's been a long journey. It's been really bad. But I know more now because I've got this support group behind me.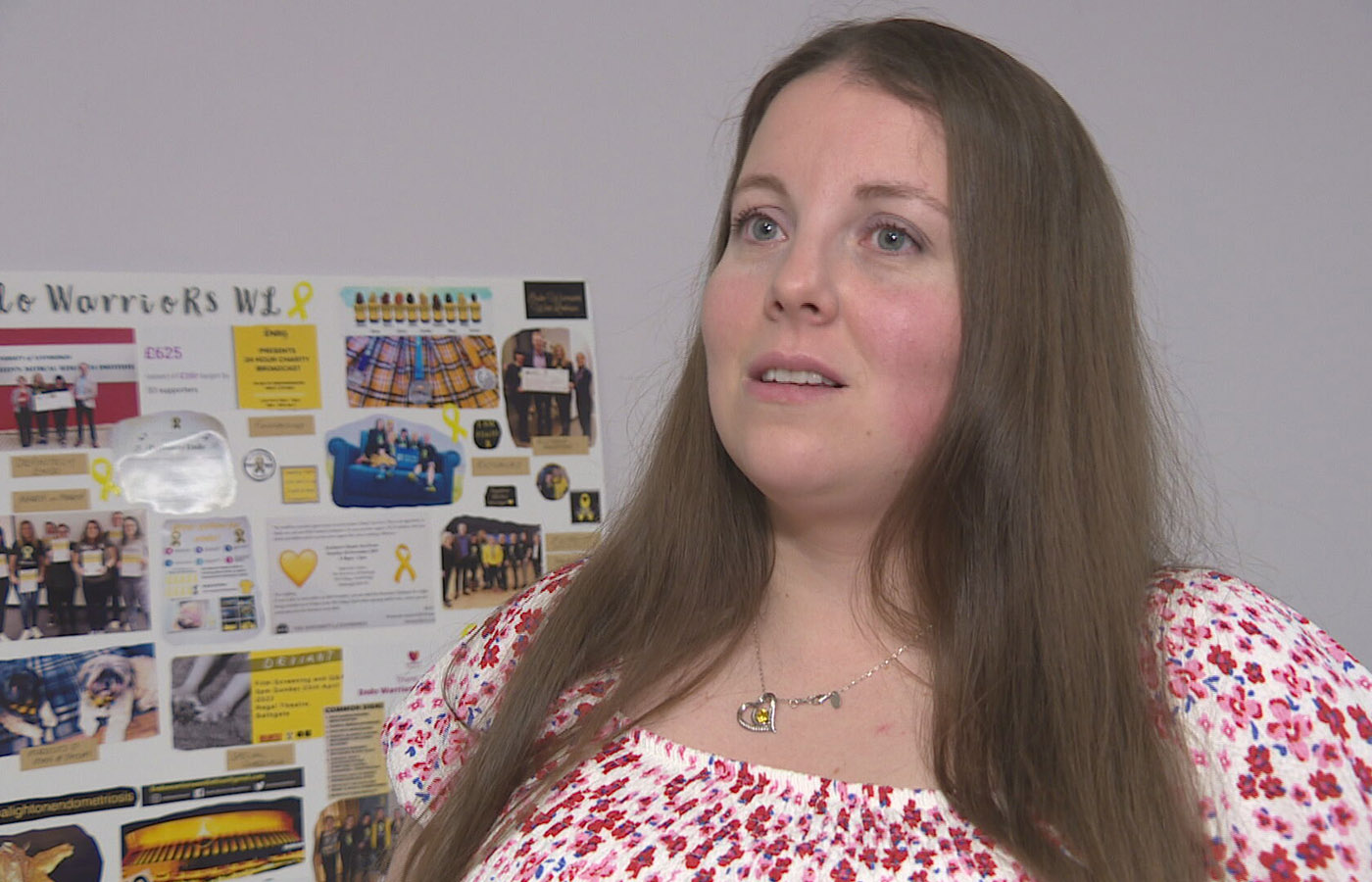 "I've got people in my corner, and if it does come down to my daughter having it, at least I can be more of an advocate for her because I know stuff that my mum didn't know."
"My uterus and bowel were fused together, it's on my bladder, and I just sort of worry, where is it? Where's it going, is it going to go up the way?
"Because it's already going down the way. It's causing problems in my legs. You know, I've tried the hormonal treatments, I've tried the menopause, and I've tried pregnancy and none of them worked for me."
Endometriosis affects one in ten women across Scotland, and the condition is as common as asthma and diabetes. Across the UK, the condition affects an estimated 1.5 million women.
Suzanne added: "It's not good enough. There needs to be more money really put into this kind of stuff so that we can actually get somewhere, and get a treatment that's not 50, 60 years old, something that's new, that actually works.
"There needs to be more research, more money and we need to be looking at how we can do better for not even just those who identify as women, but those who are assigned female at birth.'
In 2021, Scotland became the first country in the UK to introduce a women's health plan, which aims to find better treatments for conditions like endometriosis.
But across the board, funding for research is lacking.
Candice said: 'It's extremely important that it's taken seriously because these cells do migrate, and because the research and funding isn't there for people to try and establish why this happens.
"We don't even know yet why we have endometriosis, so we're so far away from trying to understand why it behaves differently outside the pelvis, but we need endometriosis to be redefined as a full body condition, and its implications are vast.'
One place where there is hope is at Edinburgh University.
The team in Edinburgh are looking at potentially the first ever non-hormonal and non-invasive treatment for endometriosis.
Dr Lucy Whitaker, who is leading the research, told Scotland Tonight: "[Dichloroacetate is] a drug that's been around for many decades.
"We use it to treat children with metabolic disorders, and we gave it to those patients, and they took the drug for 12 weeks and for the majority of the patients in that study, they had a very significant improvement in their pain, in their quality of life."
Dr Whitaker says despite the progress being made, there are still a lot of barriers when it comes to getting a diagnosis.
"We don't have a blood test, so something that can be done easily. Then the next step of an investigation we could do is a scan. Take one example, something like breast cancer, If you go with a lump, there are very clear referral pathways.
"You can then have a scan done, be that a mammogram or an ultrasound scan, which are pretty reliable at identifying that.
"For most of our types of endometriosis, we don't have a good scan. Or perhaps you might live in an area where there isn't access to more advanced ultrasound scanning techniques.
"I think alongside this, there's that issue of not being taken seriously – symptoms being dismissed. I think that is improving and I think some of the work that's been done."
Candice says it's vitally important the stigma around endometriosis changes.
"I've had endometriosis now for over 36 years and I have seen massive changes in my world through technology and advancement, but I have not seen a change for endometriosis care or how to manage it effectively. And that's something that's disgusting.
"We are your mothers. We're your cousins. We're your colleagues. We're your friends. And you need to look after us."
For the full story, watch Scotland Tonight: Living With Pain, at 8:30pm on Thursday night on STV or catch up on the STV Player.
STV News is now on WhatsApp
Get all the latest news from around the country
Follow STV News
Follow STV News on WhatsApp
Scan the QR code on your mobile device for all the latest news from around the country