Eight more children have been confirmed to have a mysterious hepatitis at the centre of a worldwide investigation.
Public health officials are urgently looking into 22 Scottish cases of sudden onset liver inflammation in children aged 10 and under.
But medics still do not know what is causing the sickness that has seen eight children across the UK receive liver transplants.
Three Scottish kids were taken to specialist liver units in England for potential transplants, with one operation going ahead.
"Our investigations increasingly suggest that there is a link to adenovirus infection"

Dr Jim McMenamin, Public Health Scotland
Jaundice and vomiting are the most common symptoms experienced by the children affected.
The total number of cases identified in the UK is now 163. All the children affected presented to health services between January 2022 and, May 3, 2022.
The usual viruses that cause infectious hepatitis (hepatitis A to E) have not been detected in the children however some have tested positive for Covid-19.
Public Health Scotland and the UK Health Security Agency reassured the public that there was no evidence of any link to the coronavirus vaccine. They said the majority of cases are under five-years-old and are too young to have received the jab.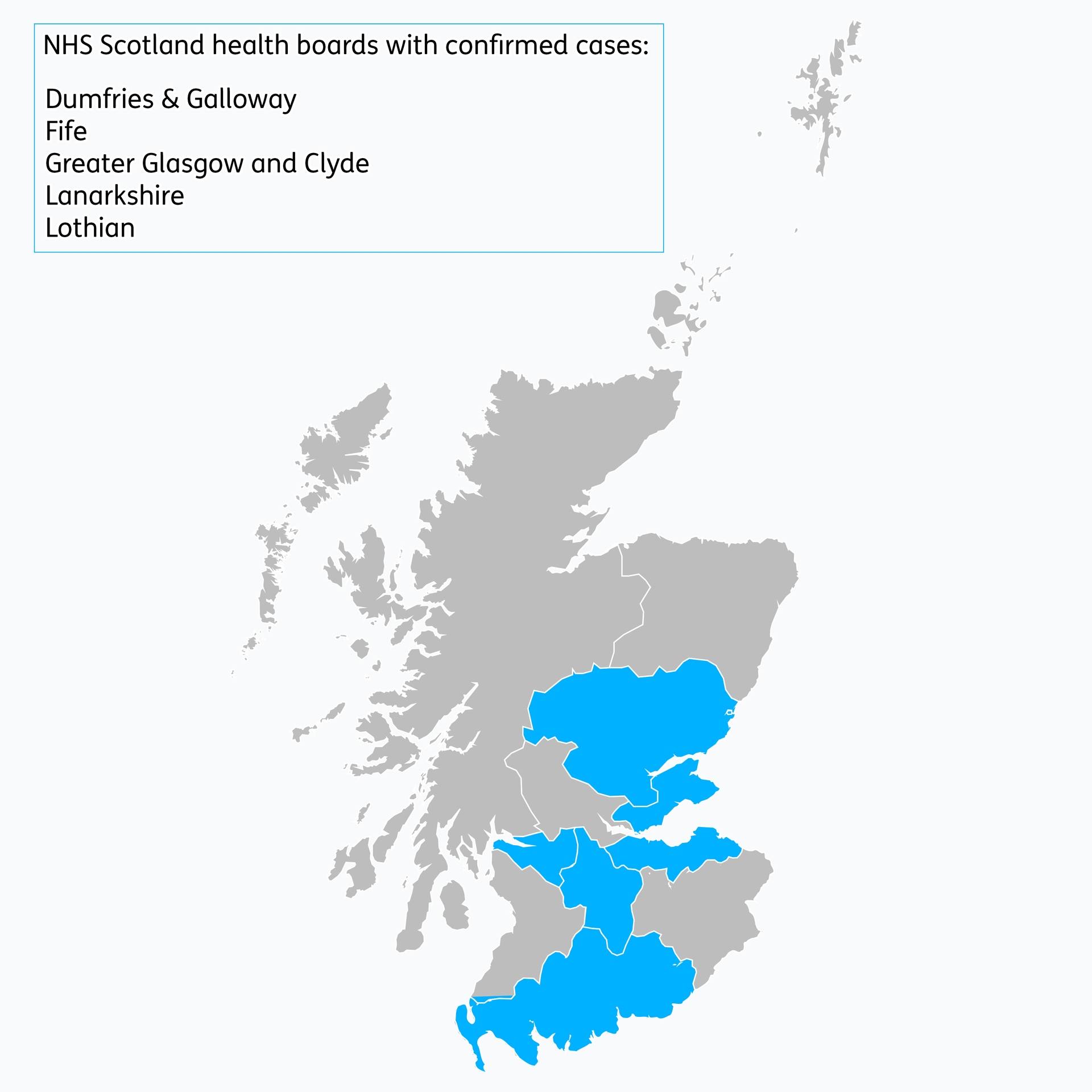 One of the leading potential causes of the severe disease is adenovirus – a family of common viruses passed from person to person and by touching contaminated surfaces, as well as through the respiratory system.
Dr Jim McMenamin, head of health protection (infection services) at Public Health Scotland, said the current risk to children of severe hepatitis remains low.
"While the number of children developing hepatitis in Scotland has increased slightly since our previous report, overall, only a very small number of children have been admitted to hospital," he said.
"Our investigations increasingly suggest that there is a link to adenovirus infection. Common infections, like adenovirus, can be prevented with good hand and respiratory hygiene, therefore, I would encourage parents and care-givers to supervise young children while they are washing their hands to ensure they do so properly.
"Public Health Scotland continues to work with NHS and public health colleagues across the UK to investigate other potential causes and we will issue further updates as the situation develops."
If a child shows signs of jaundice, where there is a yellow tinge in the whites of the eyes or on the skin, then parents should contact their GP or other health care professional.
Other symptoms can include dark urine, pale grey coloured poo, itchy skin, muscle and joint pains, tiredness, feeling sick, a high temperature, loss of appetite and stomach pain.