An Ayrshire egg farmer has expressed concern for the future of his industry as it is battered by the twin headwinds of soaring costs and bird flu.
Billy Robb, a partner at Chalmerston Farm near Mauchline in East Ayrshire, says his business loses money with every egg produced amid claims that some retailers are failing to recognise soaring costs faced by farmers.
Several major UK supermarkets – including Asda and Lidl – are already limiting the number of boxes of eggs that customers can buy amid supply disruptions.
The situation is being made even worse by the fact that the UK is facing its largest ever bout of bird flu, with a highly pathogenic variant circulating.
That is compounding existing shortages caused by producers already cutting back on output or leaving the industry due to increased costs, with Russia's invasion of Ukraine driving up farmers' energy bills along with the cost of chicken feed, hens and packaging.
Mr Robb has been working in egg production for three decades and – despite the current difficulties – remains hopeful that future generations of his family will remain in the trade.
"I've got two sons in the business now, I want it to carry on for them, but the way things are going right now, I can't see a future in it," he told STV News.
"Enthusiasm for the whole job has went out the business.
"Things for the first five, six years we were in this business were relatively good. We were making a decent profit, paying off our debt, but in the last two to three years especially, things have really taken a big slide.
"We're getting paid about the same as when we started (free-range production) about 12 years ago, but feeding has almost doubled, plus all the extra costs everybody is getting just now."
Growing discord between farmers and retailers
Chalmerston Farm expanded more than a decade ago into producing free-range eggs. The farm supplies wholesalers, who in turn sell to major supermarkets.
However, there is a growing discord between farmers and retailers over the price paid to producers to cover their costs.
National Farming Union (NFU) Scotland says the failure by some major retailers to recognise soaring costs faced by egg producers – by delivering a fair price back to the farm – is driving businesses to scale back production to reduce losses.
Robert Thompson, chair of the poultry working group at NFU Scotland, told STV News that supermarkets had been warned about supply chain pressures months ago – but chose to ignore them.
He said: "They were well warned. We have been telling them since April but they chose to ignore – they didn't even reply to some of the letters that were sent by the president (of the NFU). The main retailers have just done nothing, basically.
"The chickens have come home to roost. If there's no hens, there is no eggs.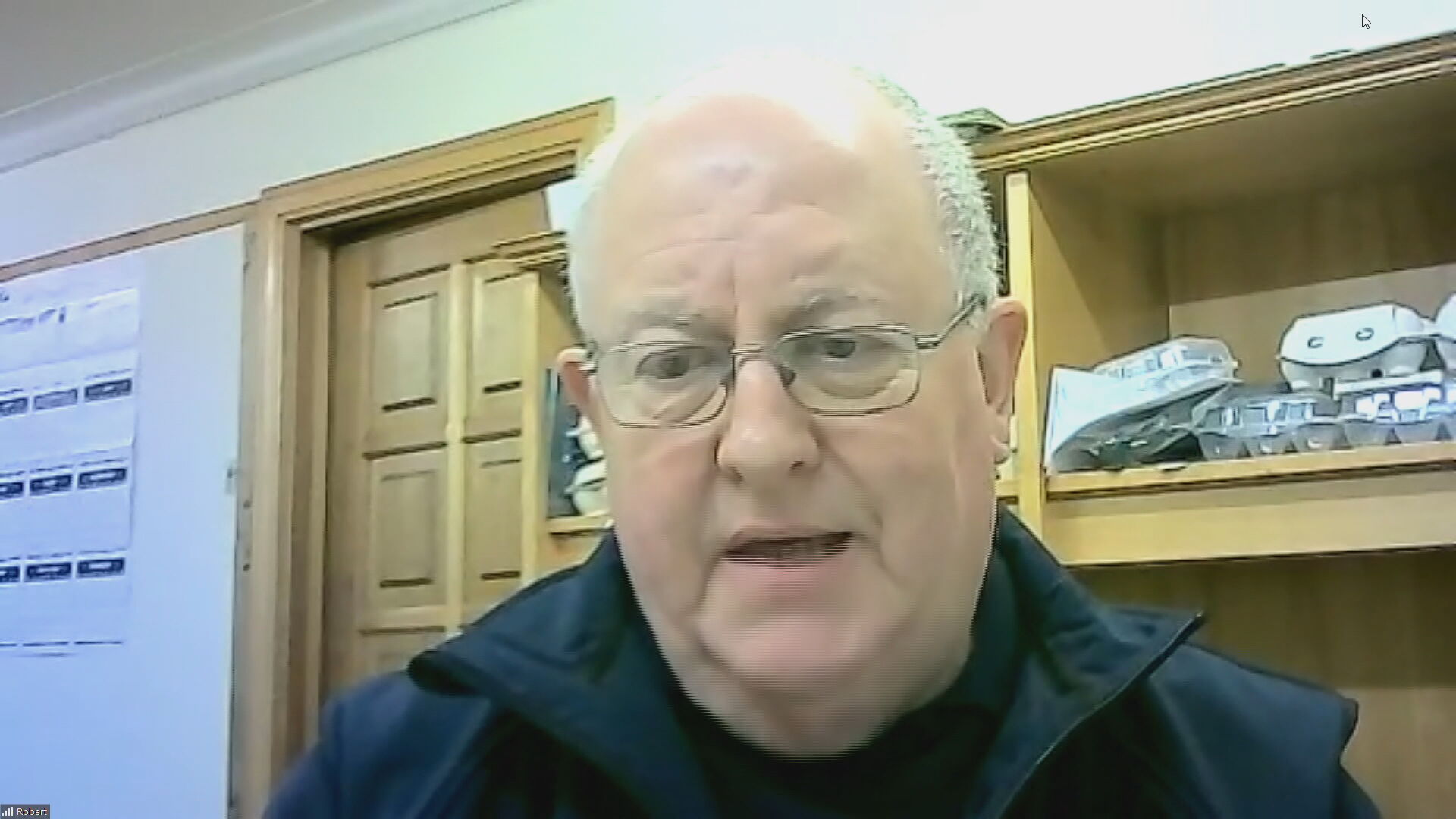 "It's a problem of their own creation. The biggest problem is the retailers think they are mighty and they don't listen to industry – and industry has been telling them quite clearly and quite precisely but it was their choice to ignore it.
"For far too long, food devaluation has basically crippled agriculture in Scotland and it's at this point now that it cannot go on, so we would ask the retailers not to hide behind the Retail Consortium.
"They need to be speaking to the suppliers and, in turn, the farmers who supply the suppliers and start talking sensibly."
The British Free Range Egg Producers Association (BFREPA) said avian flu had compounded the issue of egg availability, with the disease resulting in the compulsory culling of hundreds of thousands of egg-laying hens across colony, barn and free-range systems.
There were approximately 36.7 million egg-laying birds in the national flock, but there was capacity on farms for more than 44 million hens.
However, BFREPA has also been raising concerns about retailers failing to pay farmers a fair price for months.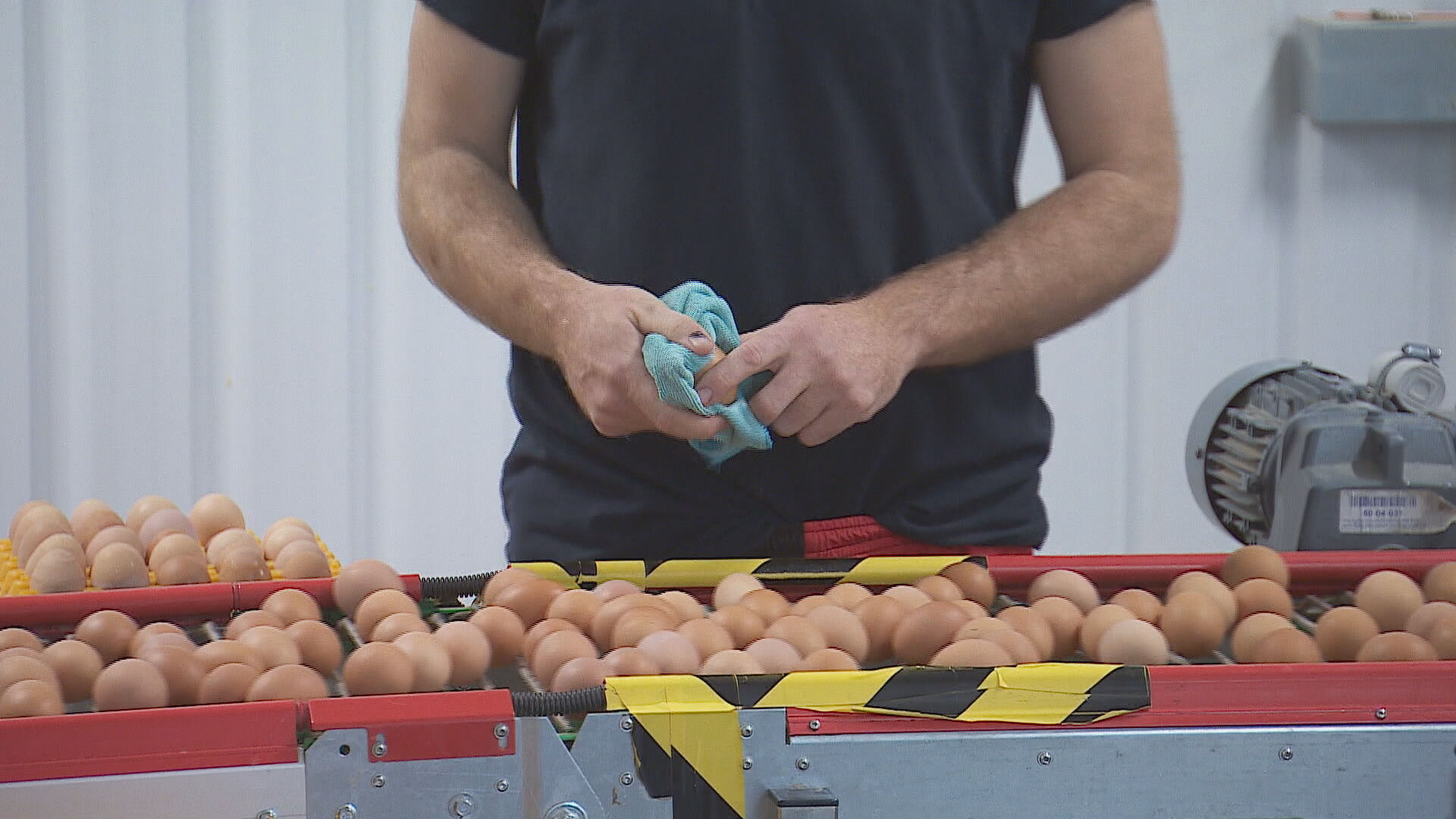 At Chalmerston Farm, Mr Robb understands the pressures all too well.
"In the last two years it's gone from last year, breaking even, to losing money with every egg, probably about a penny to a penny-and-a-half an egg we're at now," he said.
"When I calculate everything up that's about what we're going to lose this year. The bank is still supporting us so far, but they'll only do that for so long.
"Until a fortnight ago we were producing between 75,000 and 80,000 eggs, with 80,000 birds. Unfortunately, we were one of the unlucky ones caught with avian flu.
"A fortnight ago today we were informed and, by the Sunday, 10,000 birds had already died, so that's been a double whammy to the whole job – not making money and then losing almost half your flock.
"It knocks the stuffing from you and getting back on our feet is going to be difficult.
"Things must seriously improve and I don't just mean a penny or two. It needs to be serious money or it's a total waste of time for us. We're needing at least probably 3p more an egg to what we're getting just now. If we don't get that, we're doing it for nothing and we're not going to do it for nothing."
Call to increase price paid to farmers
Figures show the average price of a dozen eggs has risen by about 50p in supermarkets, but some farmers had only seen a price rise of between 5p and 10p, they said.
In March, BFREPA called on all retailers to increase the price paid to farmers by 40p per dozen.
On Wednesday, BFREPA said it had asked Sainsbury's for an urgent meeting after the retailer confirmed it was stocking eggs imported from Italy.
"Profit always come first, shareholders always come first," said Mr Robb. "They have increased their price over the last two or three months – their price is increasing and they have given us very little.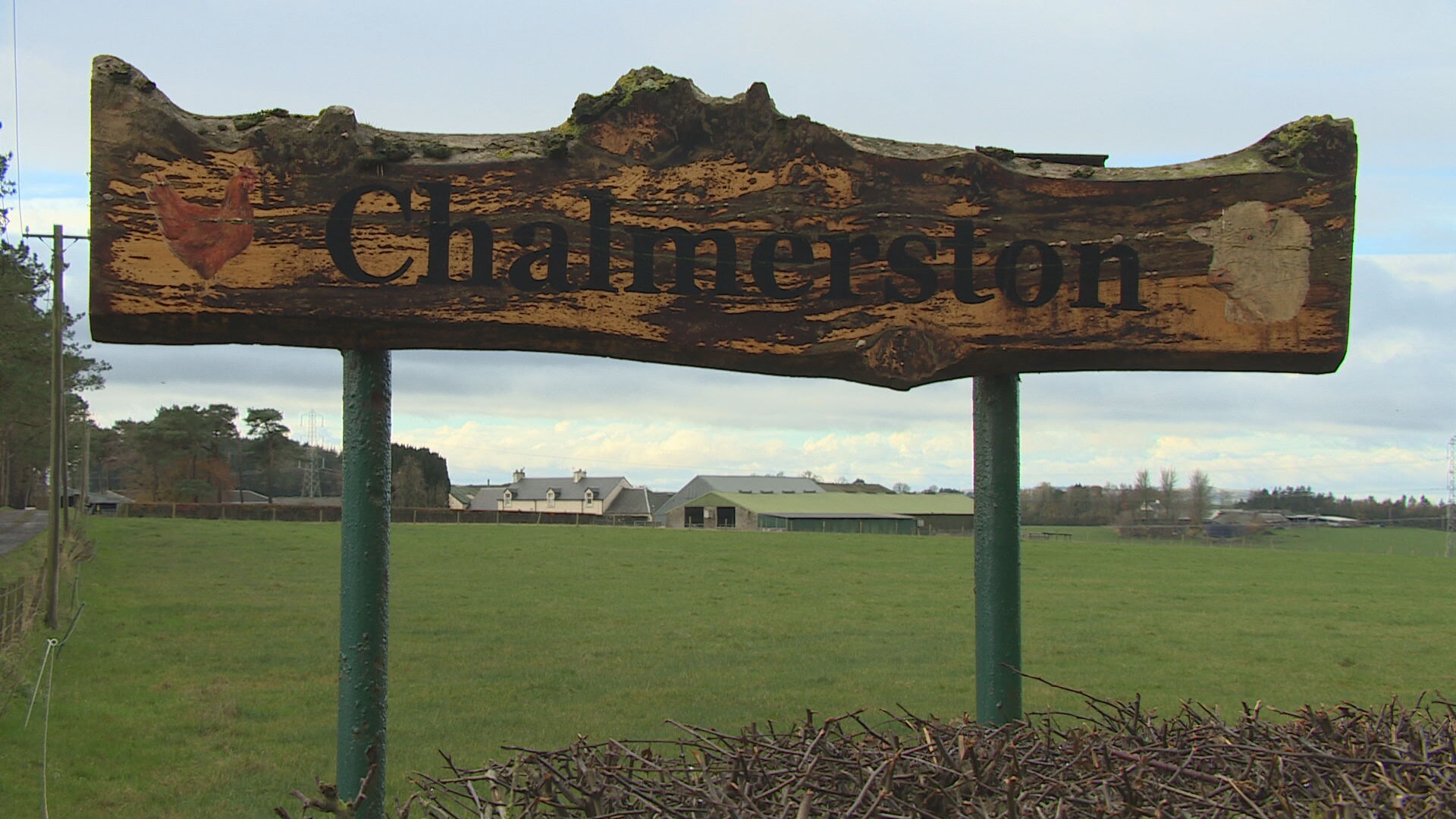 "I can't afford to pay people and all my bills and stay in business. I would be far betting off shutting the doors and doing nothing. I would less money doing nothing as I'm doing now trying to keep the whole thing.
"Free-range eggs especially are just going to disappear. Bird flu is making it very difficult for people, so that's just been added to the whole monetary pressure of the whole job.
"I just wish people had listened. I did a report about six months ago and said this was about to happen and nobody seemed to listen. Unless they start to realise that farming is a long-term business, we're all finished."
What is the supermarket's stance?
The Scottish Retail Consortium (SRC), which represents supermarkets, said bird flu was causing some supply disruption.
Ewan MacDonald-Russell, deputy head of the SRC, said: "While avian flu has disrupted the supply of some egg ranges, retailers are experts at managing supply chains and are working hard to minimise impact on customers.
"Some stores have introduced temporary limits on the number of boxes customers can buy to ensure availability for everyone.
"Furthermore, retailers have long-standing, established relationships with their suppliers and know how important maintaining these are for their customers and businesses.
"Supermarkets source the vast majority of their food from the UK and know they need to pay a sustainable price to egg farmers, but are constrained by how much additional cost they can pass onto consumers during a cost of living crisis."
Other major retailers including Tesco, Morrisons, Marks & Spencer and Co-op reassured customers that they continued to receive good supplies and were not limiting sales.
Waitrose said it had not introduced any limits but was "continuing to monitor customer demand".
However, despite the reassurances, eggs were in short supply on some supermarket websites on Friday.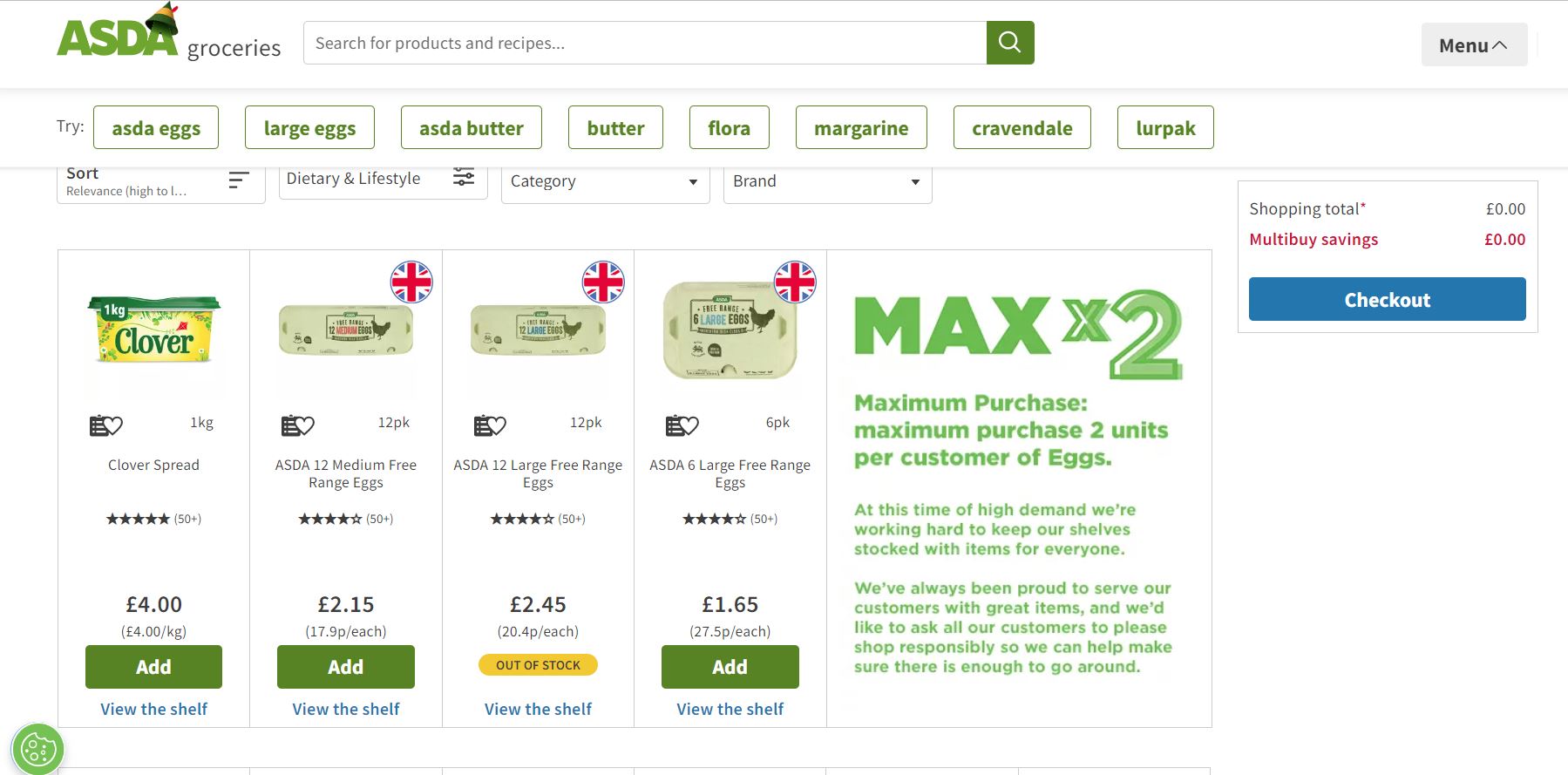 The NFU says it was important that retailers and farmers worked together to improve the situation.
Mr Thompson said: "We're not out to rob the situation. Farmers cannot and should not be expected to produce food for the nation at a significant loss. That's where we are. In general, packaging is going up, distribution costs are going up, energy has spiked, feed costs have risen, so you are looking probably in the region of a 30p rise to producers on some contracts.
"It's very difficult times and the risks are huge. They (retailers) might think they are bigger than us and they're going to tell us what to do. We all need each other. We need retailers, they need farmers, they need packers, everybody should be able to work together.
"In general, it's not a nice time. It's been very hard for the last few months. Avian influenza has been a constant threat for six years, but the situation seems to be getting worse and with regards to costs of adoption, the cost of our feed into the poultry industry doubled overnight.
"So our farmers are now having to feed hens on very expensive feeding and in turn they are not getting this back from the egg price."
Cafes feel the pinch
Lewa Thomas has been running her bakery in Glasgow's east end for three years.
She's weathered the coronavirus pandemic, but her business is finding it tough going during the cost of living crisis.
"About three months ago, a case of about 30 dozen eggs was about £20-30. Now it's £55," she told STV News.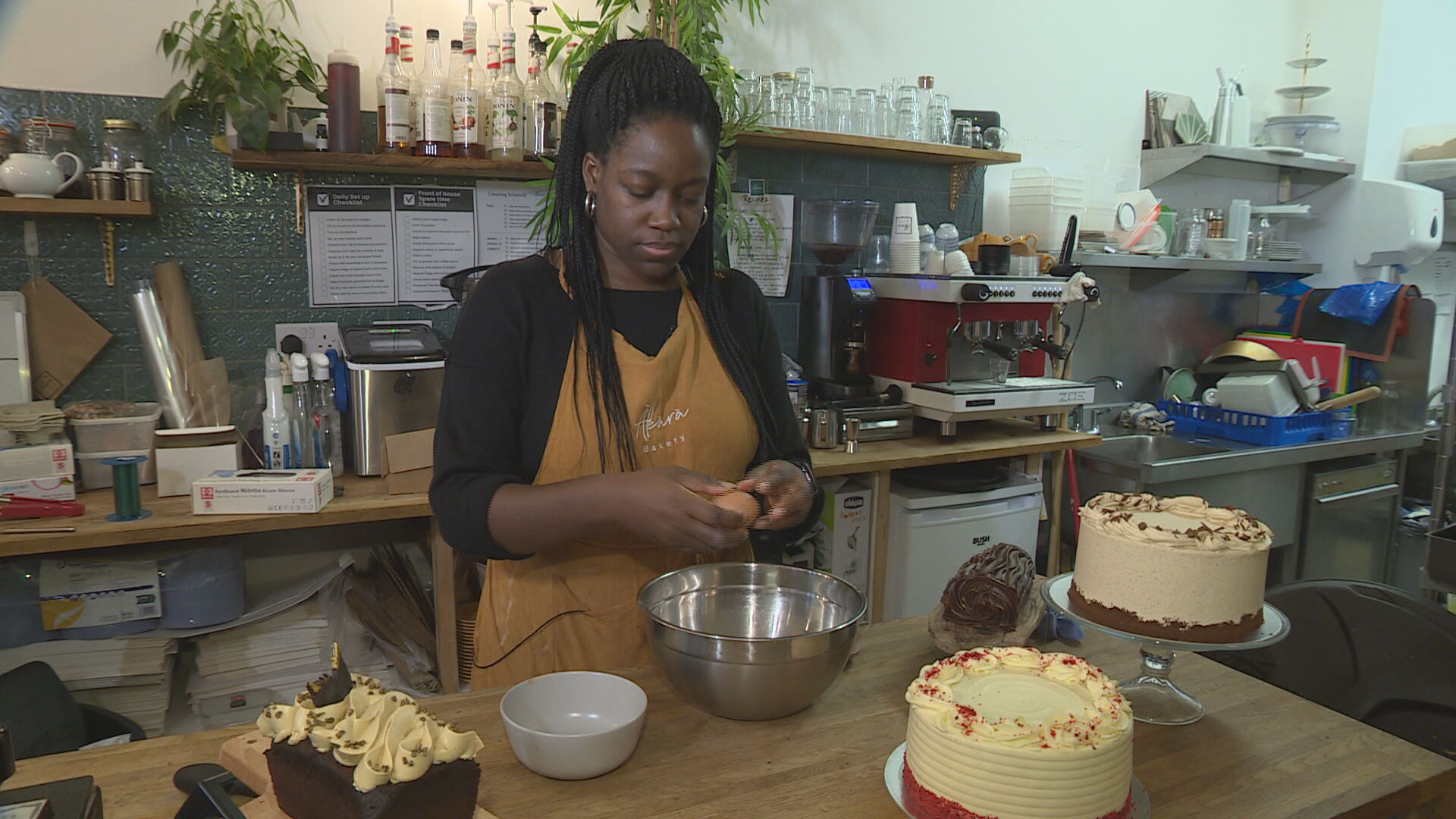 "The price has nearly doubled, it's insane. I remember looking at my invoice and my eyes nearly popped out of my skull.
"We have to increase the price of everything. But if you increase the price of everything to reflect the percentage that prices are increasing, you wouldn't have any customers.
"So it does affect your business, it means your margins are super tight. Any waste, any ingredients not used, that's just lost money. Whereas before your business could cushion it but now with the margins, you can't."
Ms Thomas said the rationing of eggs by some UK supermarkets reminded her of Covid.
"When there was a shortage of flour, it was so hard to get anything done. If this (egg shortage) is happening in the supermarket, then it's going to happen here. If I can't source eggs, I can't do my usual products.
"I'm going to have to go down the vegan (baking) route, I don't see any other option."
STV News is now on WhatsApp
Get all the latest news from around the country
Follow STV News
Follow STV News on WhatsApp
Scan the QR code on your mobile device for all the latest news from around the country