The Duke of Edinburgh will not have a state funeral, the College of Arms has confirmed.
Prince Philip will instead "lie in rest" at Windsor Castle ahead of his funeral at St George's Chapel.
The Duke, Queen Elizabeth II's husband, died peacefully on Friday morning at the age of 99.
It is yet to be announced when the funeral will take place.
Due to the coronavirus pandemic, members of the public are being urged not to attend or participate in any of the events that make up the funeral.
In a statement, the College of Arms said: "The funeral will not be a state funeral and will not be preceded by a lying-in-state.
"His Royal Highness' body will lie at rest in Windsor Castle ahead of the funeral in St George's Chapel. This is in line with custom and with His Royal Highness' wishes.
"The funeral arrangements have been revised in view of the prevailing circumstances arising from the Covid-19 pandemic and it is regretfully requested that members of the public do not attempt to attend or participate in any of the events that make up the funeral."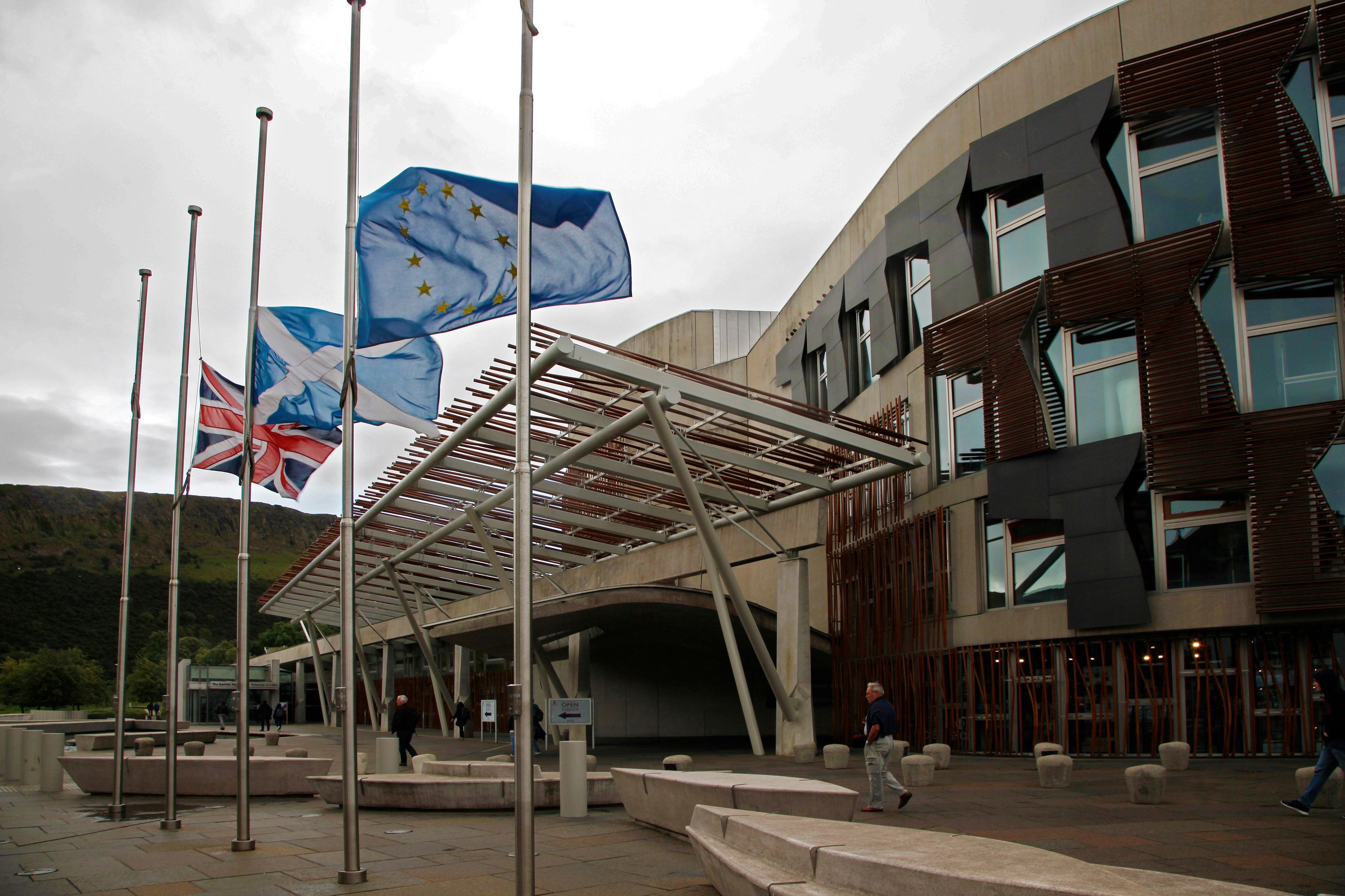 It was also announced on Friday that all flags will fly at half-mast on UK Government buildings in tribute to the Duke from now until the morning after his funeral.
All such flags, which include Union flags and any national flag, are to be "half-masted on all UK Government buildings as soon as possible on Friday until 8am on the day following the funeral", the Department for Digital, Culture, Media and Sport said.
It advises that any non-official flags, which include for example the rainbow flag or Armed Forces flag, should be taken down and replaced with a Union flag flying at half-mast.
The governments of the Commonwealth Realms, British Overseas Territories and Dependencies will follow the same flag protocol.
The only exception is when The Queen is present within a building or its precincts, at which time the Royal Standard will be flown at full mast.
The department said devolved administrations would issue instructions "for the flying of the Union flag and other official flags on buildings in their estate and others as necessary".
Earlier on Friday, Scottish Parliament presiding officer Ken Macintosh expressed his condolences on Twitter, as he ordered the flags outside Holyrood to fly at half-mast.