Drug consumption rooms should be introduced and treatment guaranteed to help reduce the number of deaths, a taskforce has said.
Scotland currently has the highest death toll from drugs in Europe, with a record 1411 lives claimed in 2020.
The Drugs Deaths Taskforce – set up three years ago by the Scottish Government – published its final report on Thursday morning, laying out 20 recommendations and calling for significant new funding, while urging a move away from punishment towards care.
It has given the Scottish Government six months to produce a "clearly defined plan" to implement the proposals, which include providing treatment when it's needed and "supervised drug consumption facilities", allowing users to inject substances under the eye of trained staff.
However, the 170-page report's authors warned that so-called 'fix rooms' should be part of a "wider system of care" and not seen as a "silver bullet" to reducing deaths.
The Scottish Government has supported their introduction, but previous moves to open one in Glasgow have been blocked by the UK Government, which controls drugs policy, prompting the report to call for changes in the law.
Taskforce chairman David Strang told STV News: "We make recommendations about the introduction of supervised consumption facilities, not on their own as a magic solution, but as a treatment option.
"It improves the health of people using drugs, and also is an opportunity to be referred into treatment services.
"We need to act now – the Scottish Government should be exploring how these can be facilitated."
Other recommendations include developing the world's "most extensive network" for Naloxone – a medication currently carried by many emergency services in Scotland and used to reverse the effects of overdose.
Mr Strang said: "Drug deaths in Scotland have been declared a public health emergency by the First Minister and our report is saying that statement needs to be turned into action.
"We need to take that shocking statistic of three people dying every day from a drug overdose seriously, and put in place the actions we are recommending to reduce that number.
"This is a major challenge for Scotland and it needs to be funded – realistically, if you are going to make a sea change, there will need to be additional resourcing."
The report, entitled 'Changing Lives', calls for greater leadership at a national and local level and for an end to stigma, discrimination and punishment.
Describing the drug deaths rate as a "disgrace", its other recommendations include:
Putting families and people who have experienced drug addiction at the heart of services
Creating a "comprehensive" treatment and recovery system offering "quality and choice"
Providing treatment at the point of need and making the system easier to navigate
Ensuring standards are agreed and regular services carried out
What else does the report say?
Mr Strang said the taskforce recognised areas where government and services had performed well, but highlighted many failures which put lives at risk.
"There are real challenges, but there is also hope," he wrote, calling for strong and decisive leadership to force change.
The report blamed the death rate on multiple chronic problems, such as poor physical and mental health, unemployment, unstable housing, involvement with the criminal justice system and family breakdowns.
It said drug treatment services – many of which do not operate in evenings or at weekends – must provide emergency care 24/7 for people no matter where they live in Scotland, and offer aftercare once people leave a service.
It also said a formal review should be carried out for every suspected drug-related death, starting from the principle that it was preventable.
And it criticised "fragmentation" across Scottish Government departments, highlighting "little join-up" between drugs policy and mental health, justice, housing, poverty and inequality.
Mr Strang said: "We believe implementing our report will lead to a reduction in drug deaths, but there needs to be prevention and early intervention to tackle some of the underlying causes.
"We need to see a sustained reduction in the next five years in the number of people dying from drugs."
The Scottish Conservatives said their Right to Recovery Bill would guarantee treatment for drug users.
Party leader Douglas Ross said: "Drug deaths are Scotland's national shame. This watershed report makes it clear that can never happen again if we are to drastically reduce the tragic number of lives lost to drugs in Scotland.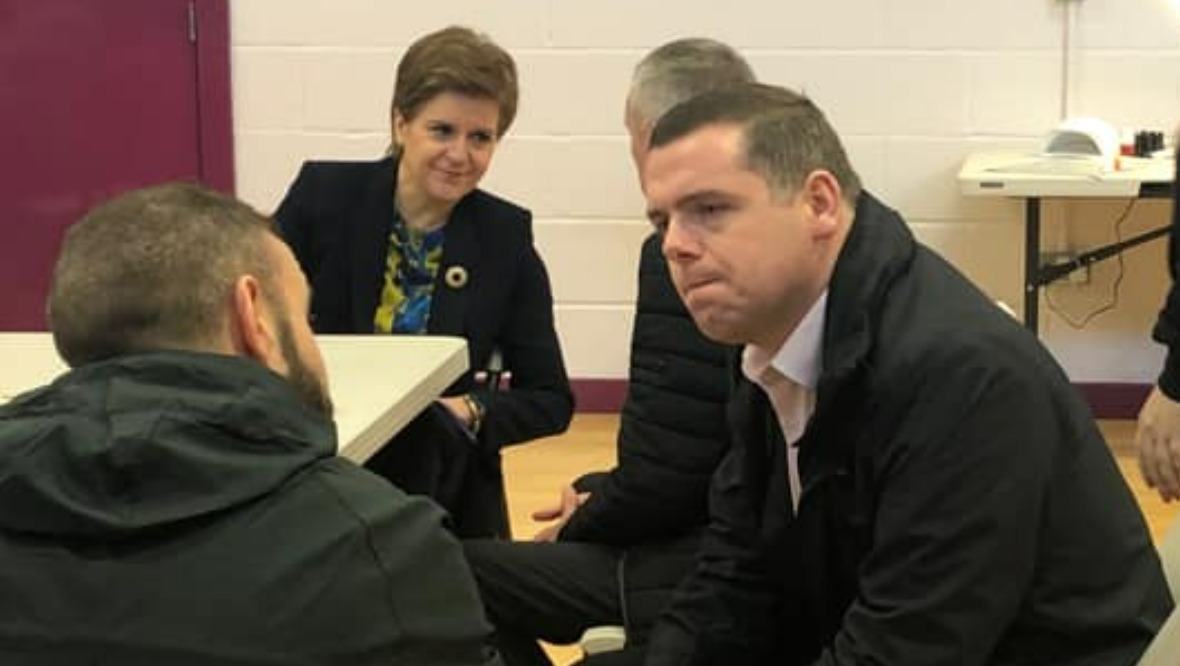 "There is no silver bullet to tackle the drug deaths crisis but I believe the Right to Recovery Bill which would guarantee access to treatment for those who need it most can be a game-changer in this fight."
Scottish Government drugs policy minister Angela Constance said: "The Taskforce was established to provide expert advice on the emergency response to rising drug-related deaths in Scotland.
"Many of the recommendations proposed in previous reports have already been implemented including measures to mitigate the impact of the pandemic and the expansion of the police naloxone pilot.
"Others, such as safer drug consumption facilities, drug checking facilities, ending Friday liberations and Medication Assisted Treatment (MAT) standards, are already being progressed."
"Of course there are areas where we want to go far further and today's recommendations will be central to delivering that.
STV News is now on WhatsApp
Get all the latest news from around the country
Follow STV News
Follow STV News on WhatsApp
Scan the QR code on your mobile device for all the latest news from around the country