A former drug addict is urging the public to see substance users as people desperately trying to survive – and not as "junkies".
He says if the stigma around drug use changed then it could lead to more resources being allocated to drug and alcohol services.
For most of his life, Corey Pearson has struggled with chronic, severe mental health issues. But it wasn't until he was prescribed pain medication after a fall that his long battle with drug addiction began.
He told Scotland Tonight: "Not long after high school, I had a greenstick fracture. I went to the doctors and I got some pain medication, which is standard protocol of course. And then I took it and, boom, the reaction that every addict experiences with their first drug happened. From then on, it grew and grew and more."
Corey says the drugs provided him with a sense of euphoria and distracted him from his depression. He describes the experience as a "total change in character".
"The scared wee boy who had no social skills, no ability to do anything, going out into the world, being independent – self-worth, self-esteem, suddenly I had all that on drugs.
"People who are addicts will tend to find that, because it gave me some measure of power. What people who aren't addicts might not really see is that we're not just using for the sake of being selfish, we're using in order to survive."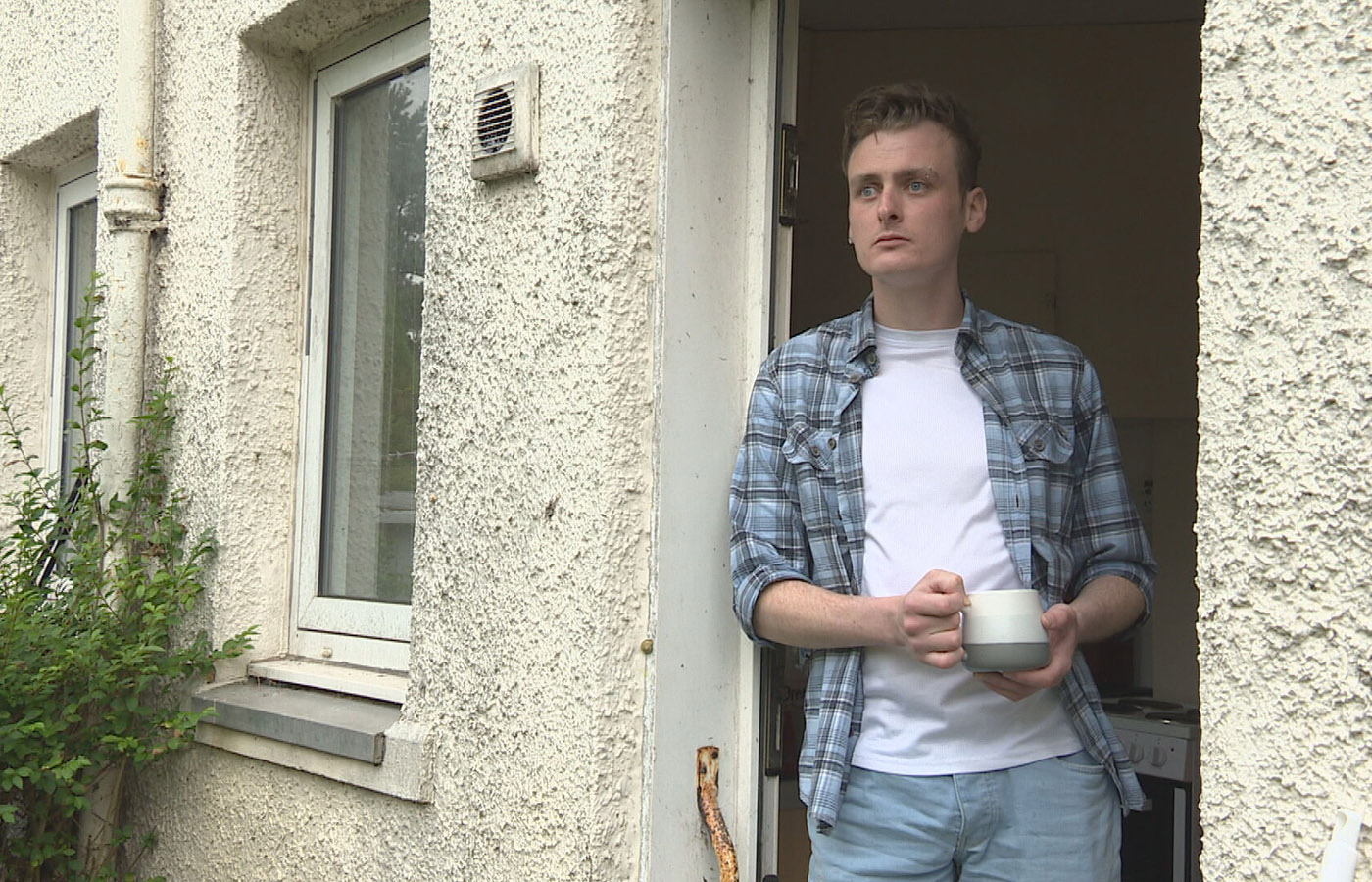 During that time, Corey wasn't able to hold down a job. He says his relationships with his friends fell apart, he fought with his family and that, ultimately, he became an "unlovely creature".
He went from using prescription medication to buying a range of drugs including, but not limited to, dihydrocodeine, gabapentin, valium and oxycontin.
He said: "I remember going online and ordering things like tapentadol, which was like a medication from Thailand and it was ordered to my house in a see-through bag, brown tablets, that was the colour, and in my mind I'm like 'I don't know what's in these and I don't have any way of checking what's in these'.
"But then if I go without, the darkness will return so that's what we do. We just take them for the sake of it – I've got no other option, feed the monster or it comes back."
Corey overdosed and nearly died on multiple occasions. He says what convinced him to seek help was realising that his life was quickly heading towards two options: jail or death. Through the support of his family, Corey sought professional support. He's now receiving medical treatment for his addiction and has been clean for more than six months.
"It's been messy, it's been painful but it's about your willingness," he said. "How free do you really want to be?
"There's been massive changes. I feel that there's hope now. I feel that I have a chance at life. Where there was no hope before, now there is. It's like a trial by fire. You have to be as desperate for this as I was desperate to see drugs. I would have done anything to feed this monster and, equally so, I have to feed that into my recovery."
Peer support has played a crucial part in Corey's recovery. He attends Creative Change Collective weekly, a group that uses theatre and performance therapy to help people work through their issues with addiction.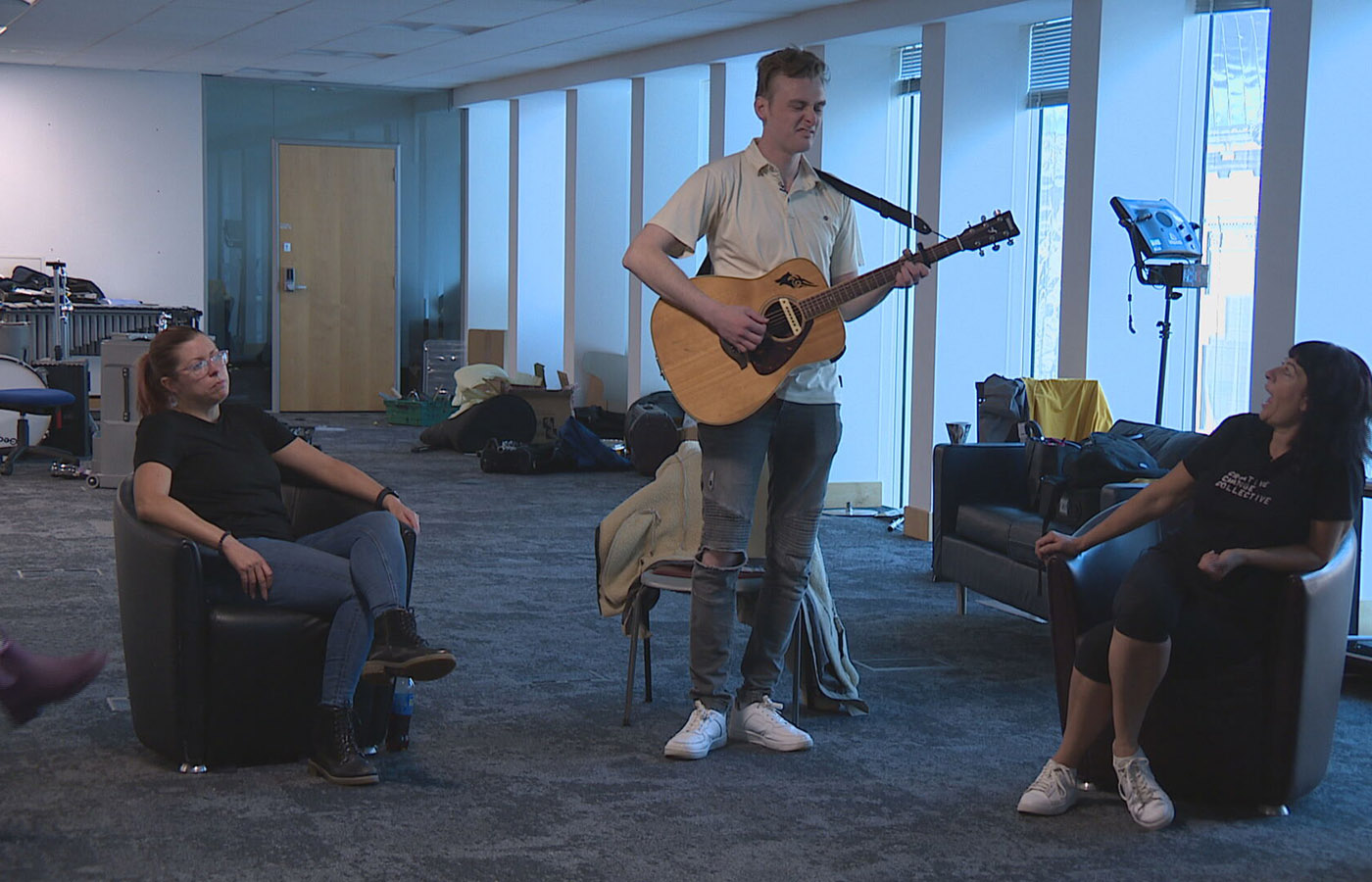 "It's about being creative, having a laugh; giving people the space to enjoy themselves. You know recovery isn't to be endured, it's to be enjoyed. It's about the re-integration of a life you love and you enjoy and this helps you to have an aspect of that."
One of the group's facilitators, Emma Simpson, says when people first join they can be very anxious.
She said: "They are very sceptical and are like – what is this, what are we doing? The more every week they come, you can see maybe they will sit by themselves and they are not speaking, they don't want to take part.
"By week two they are vocalising, maybe just saying a couple of words, but after each session we do a summary report and you'll mark in that they were a bit more vocal today, they have participated a bit more and then week-by-week it builds and builds.

"Sometimes you see a full circle where they are like I love this and they are up and really 100% committed to doing it."
Andy, who was addicted to alcohol for 12 years, is a loyal member.
"I'm from the east end of Glasgow so I wasn't really into anything like this," he said.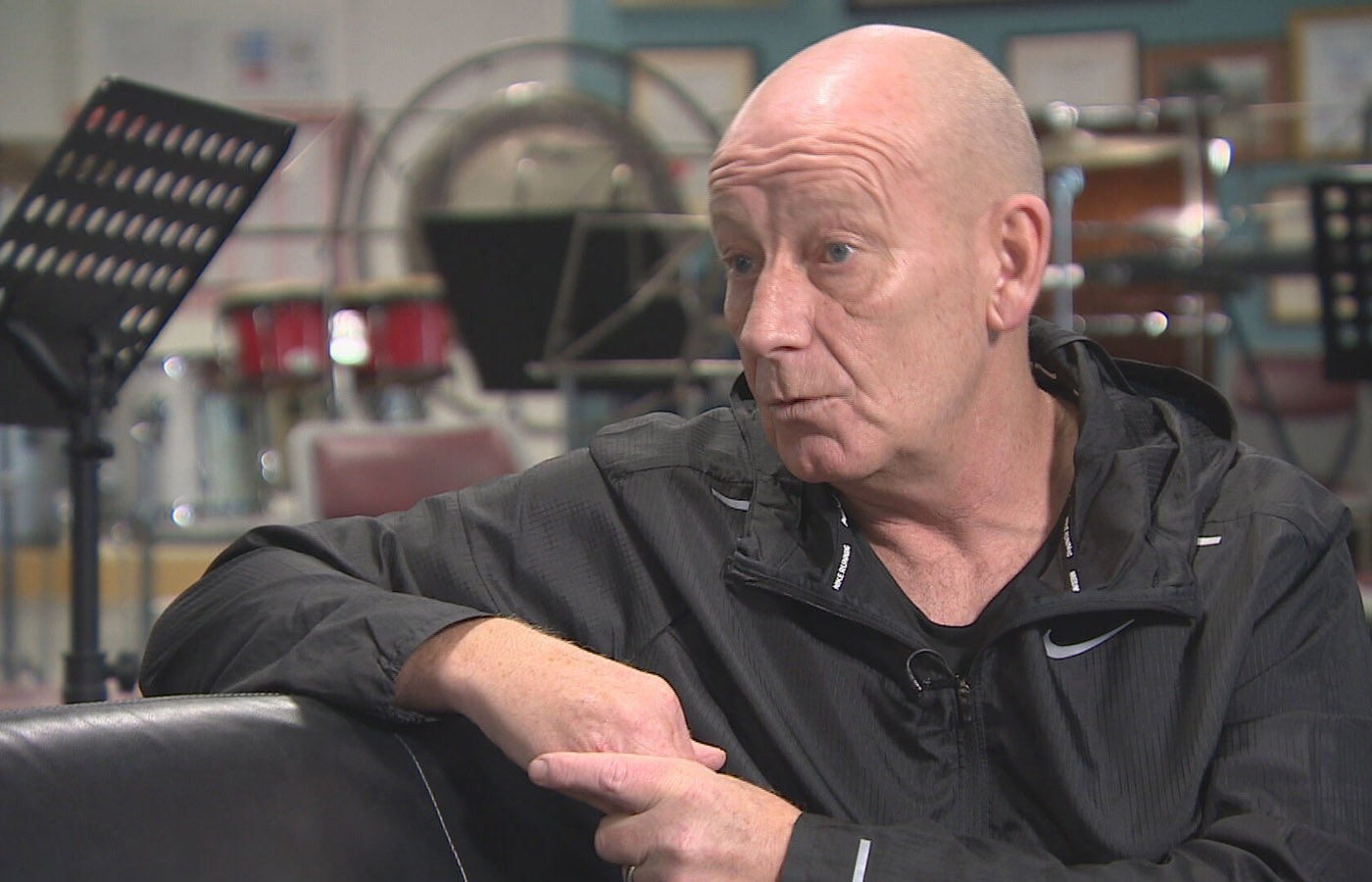 "I came down and had a look and at first I thought it wasn't really for me, the way they were acting, but one of the boys said to me 'listen mate, I felt like that too, give it a wee shot, stay the rest of the day', and I came back the next week, and I really do love it. It's been fantastic, takes you out yourself."
Andy says it's important for addicts and former addicts to be guided by those who have been on similar journeys themselves, as well as health professionals.
"It needs people with lived experience, standing there when someone comes in to use one of these rooms saying 'listen, if you want help, I've been you. I've been on a methadone script for 25 years, I've been on heroin for 30, 20 years. I've been you, this is what I had to do, this is how you can help yourself."
Andy now presents at schools about addiction and works with recovery groups across Glasgow. He also knows how to practically help someone who has overdosed and is trained to use naloxone, a medication that temporarily reverses the effect of an overdose.
Just before his interview with Scotland Tonight, a young man overdosed and collapsed right outside the Creative Change Collective's building. Andy was able to administer an injection and the man regained consciousness.
"Most people who would pass that boy in the street would say "drug user", no time, stigma, he's hurting himself, he's damaged. They don't realise he's suffering. It's a medical illness, addiction, which people are quick to stigmatise, quick to call names. Which isn't nice at all, it's a human being."
Andy and Corey are in support of drug consumption rooms and drug checking facilities. The Scottish Government says it's planning to submit applications to the Home Office for drug-checking facilities in Glasgow, Aberdeen and Dundee in the coming months.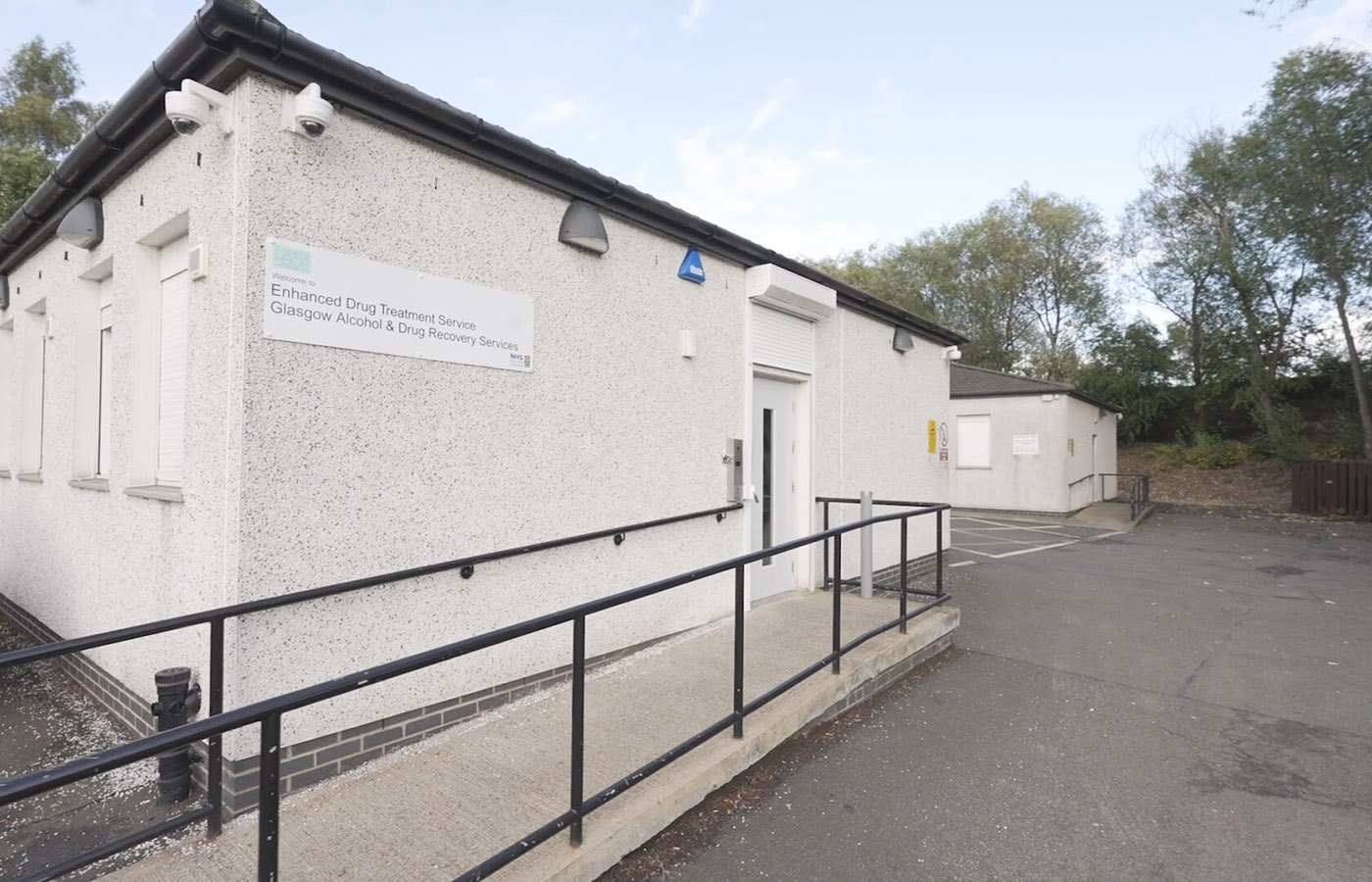 Details of how drug checking would work in Scotland are still being finalised, but the idea is that it is a place for people to submit a sample of a drug so that they can find out what is in it. But both men agree – the most important thing that needs to change is people's perceptions of those struggling with substance abuse.
"People don't see us as people with a sickness, an illness that we have no control or choice over. We are desperately trying to survive. If we could stop, if we could change, we would have.
"I'm not saying that you should condone the actions of people that affect you but an empathic, compassionate, attitude change towards addicts would massively help with resource allocation for certain services."
To hear more from Corey and Andy, tune into Scotland Tonight: Needing A Fix at 8:30pm tonight on STV and the STV Player.
For support for people with their own drug-taking: Need Help Now? (crew.scot)
For people affected by a family member, friend or loved one's drug-taking: www.sfad.org.uk
STV News is now on WhatsApp
Get all the latest news from around the country
Follow STV News
Follow STV News on WhatsApp
Scan the QR code on your mobile device for all the latest news from around the country