Heavy snowfall has fallen across Scotland after an amber weather warning was issued.
Commuters have been warned of difficult driving conditions and some train cancellations are expected.
Power cuts and the loss of other services are also possible, the Met Office warned.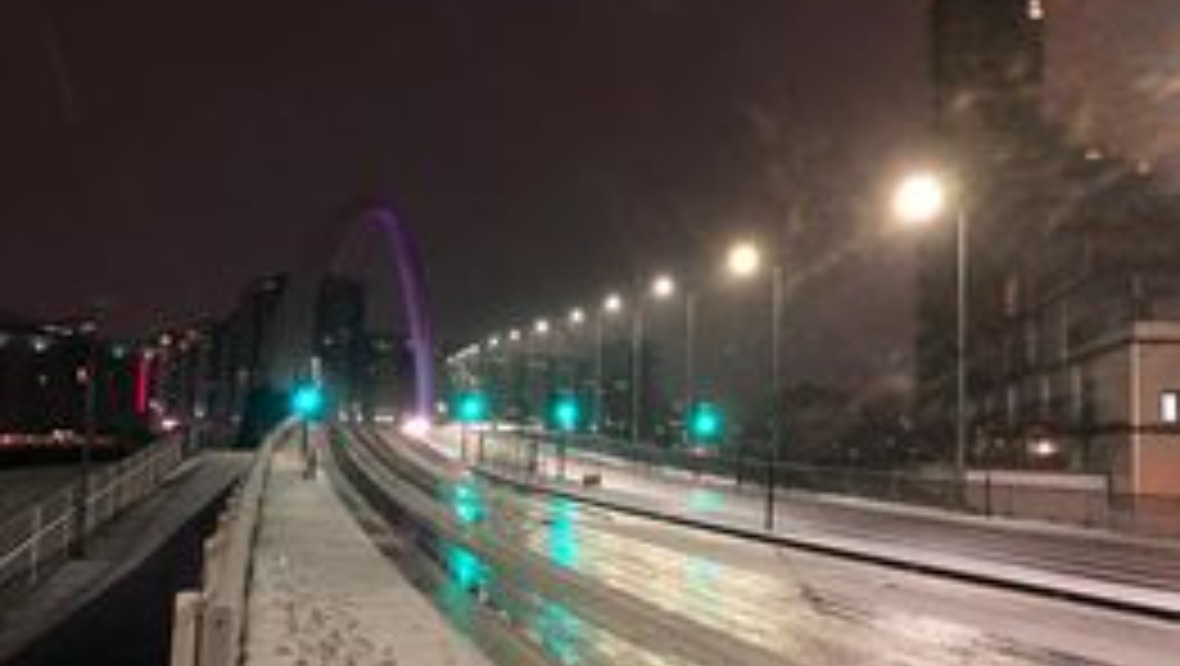 Roads such as the A82 have been described as "hazardous", while a section of the A9 was closed due to the conditions.
The amber alert, which became active from 3pm on Wednesday, was live until 10am on Thursday.
STV meteorologist Sean Batty said the snow mainly fell further west than previously expected.
He said: "I did say yesterday that these marginal snow rain situations can be very tricky to get spot on, and the snow actually moved a bit further west than originally expected this morning.
"That being said, the worst-affected areas were still as forecast, in central and eastern areas, with up to 15cm being reported in parts of Stirlingshire and Perthshire on Thursday morning.
"Further west there's not been as much, but it still looks like there was between 5-8cm in some of the higher parts of Renfrewshire, South Lanarkshire and Glasgow."
Most of mainland Scotland will see a mixture of rain and snow during the morning, with more rain after lunch.
Sean said: "Overnight, the skies will clear up a bit allowing temperatures to fall away to around freezing in many areas away from the west of the country, which will allow ice to form, and this will be the main winter hazard into Friday morning."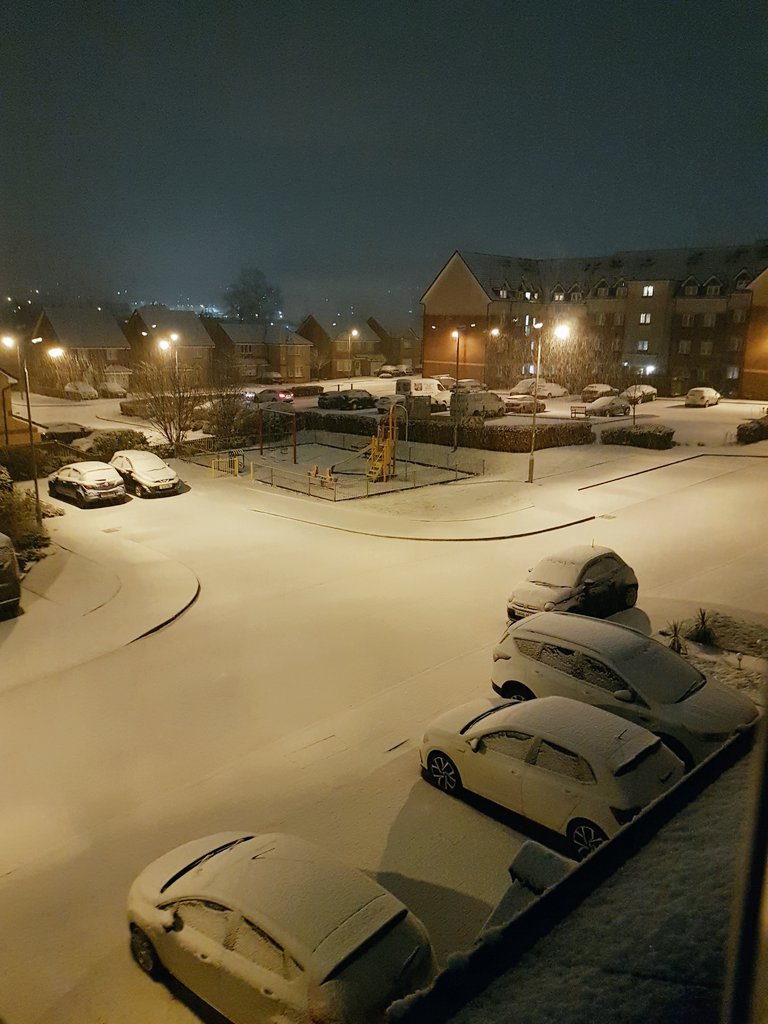 Authorities reminded people that, under current coronavirus restrictions, they should not be making journeys unless they are for an essential purpose, and urged people to drive with care.
Police in Dumfries and Galloway tweeted that they had stopped a red Citroen "where the windscreen and windows were fully frozen over".
They tweeted: "The driver's visibility was very poor and he could have been involved in an RTC.
"The driver was charged accordingly. Please ensure your car is fully defrosted before travel."
Police Scotland chief superintendent Louise Blakelock said: "Government guidance on only travelling if your journey is essential remains in place and so, with an amber warning for snow, please consider if your journey really is essential and whether you can delay it until the weather improves.
"If your journey really is essential, plan ahead and make sure you and your vehicle are suitably prepared by having sufficient fuel and supplies such as warm clothing, food, water and charge in your mobile phone in the event you require assistance."
Transport Secretary Michael Matheson said: "The conditions will likely cause difficult driving conditions and disruption to the wider transport network, so it's important that anyone that has to make an essential journey during the warning period plans their journey.
"The current Covid restrictions mean you should only be leaving your home for an essential purpose, so please consider if your journey is absolutely necessary before setting off."
Sean expects another spell of rain and snow to cross the country over the weekend.
He said: "Saturday will see another spell of rain and snow, very similar to this morning's wintry mix, although I would expect more of this to fall as rain and sleet at lower levels as there is milder air coming in at the same time.
"More heavy snow can be expected at higher levels for a time on Saturday, and those planning on travel on higher roads should plan for this."
Looking ahead
By STV meteorologist Sean Batty
I think the last week or so has been a precursor of the conditions ahead over the coming weeks.
Something called a sudden stratospheric warming took place over the Arctic during the first weekend of the year, which is a warming of the air high above the pole – around 30km or so. #
But what has this got to do with colder weather? Well, as the air gets warmed high above the pole, this starts to break down strong winds which encircle the Arctic and keep all the very cold air locked in there. As the winds slow this colder air can starts spreading south into the US, Europe and Russia.
"The stratospheric warming is not always a guarantee of colder conditions, because when it happened in 2019 we had our warmest February weather on record with 18C in Aberdeenshire.
That being said it's more common for us to get colder conditions following these events than warm weather. So we might see this coming into play in the next week or so, but stay up to date with the forecasts and keep your ice scraper and sledge at the ready.