Seven days have passed since a woman with Down's syndrome lost her High Court battle to overturn a law allowing abortion up until birth for babies likely to be born with the condition.
Heidi Crowter, 26, brought the case against the UK Government's department of health and social care, arguing that the law did not respect her life.
Many within the Scottish Down's syndrome community have voiced their disappointment at the decision and hinted at a legal challenge of their own.
Sam Ross, 33, has won numerous awards for raising Down's awareness and believes the current legislation is discriminatory.
"I wouldn't want to be anything else," Sam told STV current affairs show Scotland Tonight. "Down's syndrome is part of who I am and I'm proud of it. I think the decision is disgusting, it's wrong. I feel angry and I feel hurt, it's a betrayal.
"I think it's discrimination because we have a chance to live our lives. It should be equal and we need to get our voices out there to tell people that."
Lynn Murray was outside the High Court in London last Thursday – she's been campaigning for Down's syndrome equality since the birth of her daughter Rachel.
"We were upset at the decision," she said. "But I think we were prepared for both outcomes. The fact we have raised so much awareness, started so many conversations, I think is a big part of the whole case.
'The law as it stands discriminates against Rachel. It basically says it doesn't value Rachel's life as equally as my other children.
"When this law was passed, it was at a time when we thought it was better for people with disabilities not to be born – we've moved a long way away from that now. We realise that a life with disability is just as good as another life.'
What does the law actually say?
Campaigners were trying to change section 1.1d of the Abortion Act 1967 – which permits medical terminations beyond 24 weeks if there is "a substantial risk that if the child were born it would suffer from such physical or mental abnormalities as to be seriously handicapped".
The law doesn't specify what conditions justify termination beyond 24 weeks. Each case is considered by medics on individual basis, but Down's syndrome is generally included as one of them.
Last week's ruling found that the legislation is not unlawful and aims to "strike a balance between the interests of the foetus and the rights of women".
The judges said the evidence they heard "powerfully" showed that while some families "positively wish to have a child, even if it will be born with severe disabilities", "not every family will react in that way".
'I was heartbroken'
Scotland Tonight visited a Down's syndrome support group in Paisley run by the Wouldn't Change A Thing parent charity.
It was the first time the children and parents had met in person for more than 18 months.
Hazel Toal, mother of Emily, said: "I was actually heartbroken when the result came through. I cried, I was very upset because it's a direct slant on my daughter and that is very difficult to take.
"It's very disappointing that Down's syndrome is treated as a 'cover all' condition. It's as if it's under a big umbrella of very serious conditions and insinuates that someone who has Down's syndrome won't have a happy or comfortable life."
When asked whether someone would bring a legal case forward in Scotland, Hazel said: "It's something that any one of the parents I know would take on."
'We're not anti-abortion'
Stacey Corrigan, mother of young Daniel, said there were exceptions where the law may justify abortion up until birth, but her son's condition wasn't one of them.
"If it's something that is going to be really hard on the baby – if it's a life-limiting condition or if the baby's in pain or if it's a dangerous pregnancy for the mother… but I just don't see Down's syndrome being one of them.
"Times have changed so much since this law was made. Our children are thriving – they've got a lot better medical access – things they didn't have before.
"I just don't feel the times are keeping up with Down's syndrome and what that looks like now."
'Law will be hard to change'
But while hopes are high – reality dawns that any case or appeal faces a tough battle.
Professor Adelyn Wilson, an abortion law expert at Aberdeen University, says the current law has prevailed under similar scrutiny before.
"Removing section 1.1d altogether would be challenging because a previous case in Northern Ireland found that, without an equivalent, the law hadn't gone far enough to protect the woman in an instance where there had been a fatal foetal abnormality with the pregnancy, where she had to carry the infant through to terminal miscarriage," she said.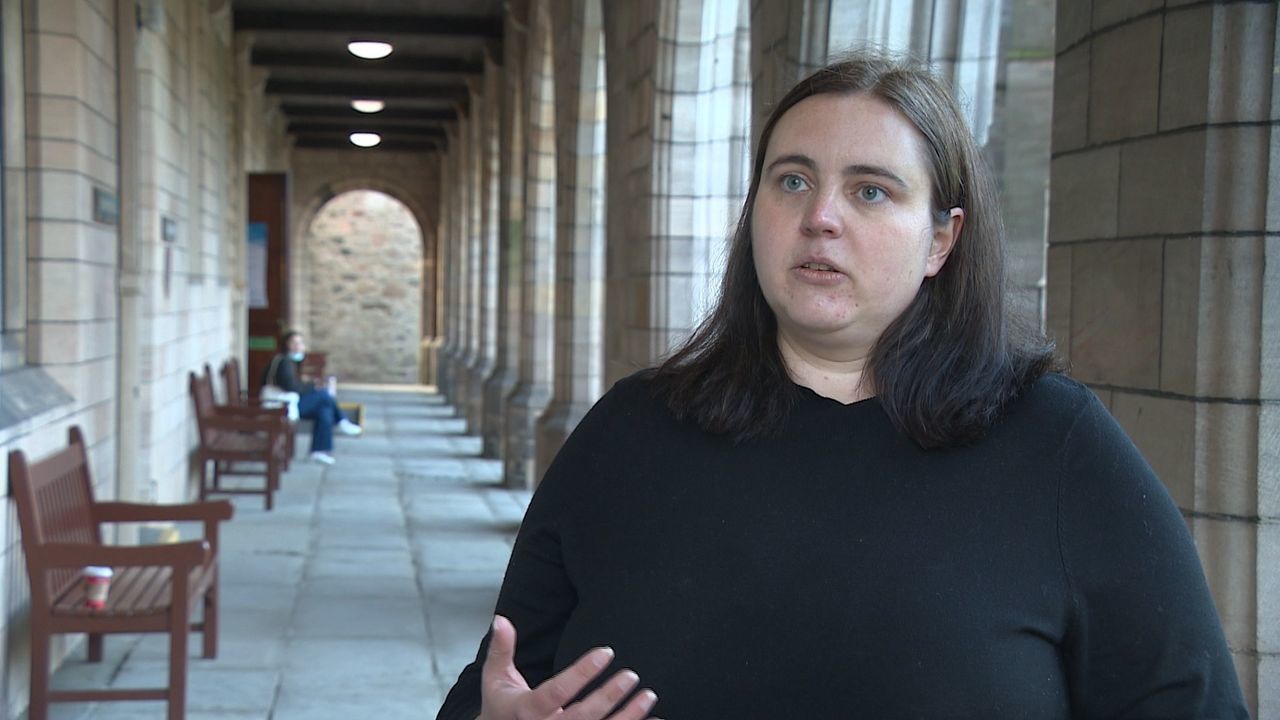 There's no legal definition of what constitutes a foetal abnormality and many within the Down's syndrome community have an appetite to change that to exclude the condition.
However, Prof Wilson said the UK Government had previously considered this and decided against it.
Prof Wilson said: "Westminster has considered that as a possibility, but decided not to implement that after taking evidence from the professional medical associations.
"There are three reasons why they would normally advise against that. The first is that no fixed list is going to be able to take account of the varying severity of some conditions.
"The second is that a fixed list of conditions is going to be very quickly out of date and might be difficult to keep current.
"The third issue is that a fixed list would be unable to take account of the specific circumstances of pregnancies."
Scotland Tonight is on STV and the STV Player at 7.30pm on Thursday.