Elaine Kennedy lost her husband after he suffered a stroke following an accident at work.
While devastated by his sudden death, it has given the 45-year-old peace to know his passing offered other people a fresh chance at life.
That's because after David died aged 43 in March 2019, his kidneys, liver and pancreas were all donated to those who needed them most – including a young girl.
"He was absolutely selfless," Elaine, from Uddingston, told STV News. "People talk about heroes… you've got footballers, you've got superheroes, but he was an absolute hero.
"Hopefully the recipients will go on to have a long life and David's legacy will live on."
A new law has come into force, meaning Scots aged over 16 – with some specific exemptions – now have to opt out of donating their organs once they die.
It's a big switch from the previous system, where people had to register to become a donor.
At any one time, an average of around 500 people are waiting for an organ transplant in Scotland – however only one in every 100 deaths results in vital body parts being made available.
Families will still get a say in the process, but those who aren't opting out are being urged to have that conversation with their loved ones now.
David was on the register, having signed up during a chance conversation with Elaine while renewing his driver's licence.
The dog-loving couple had known each other when they were children, before reconnecting in 2008 and marrying three years later.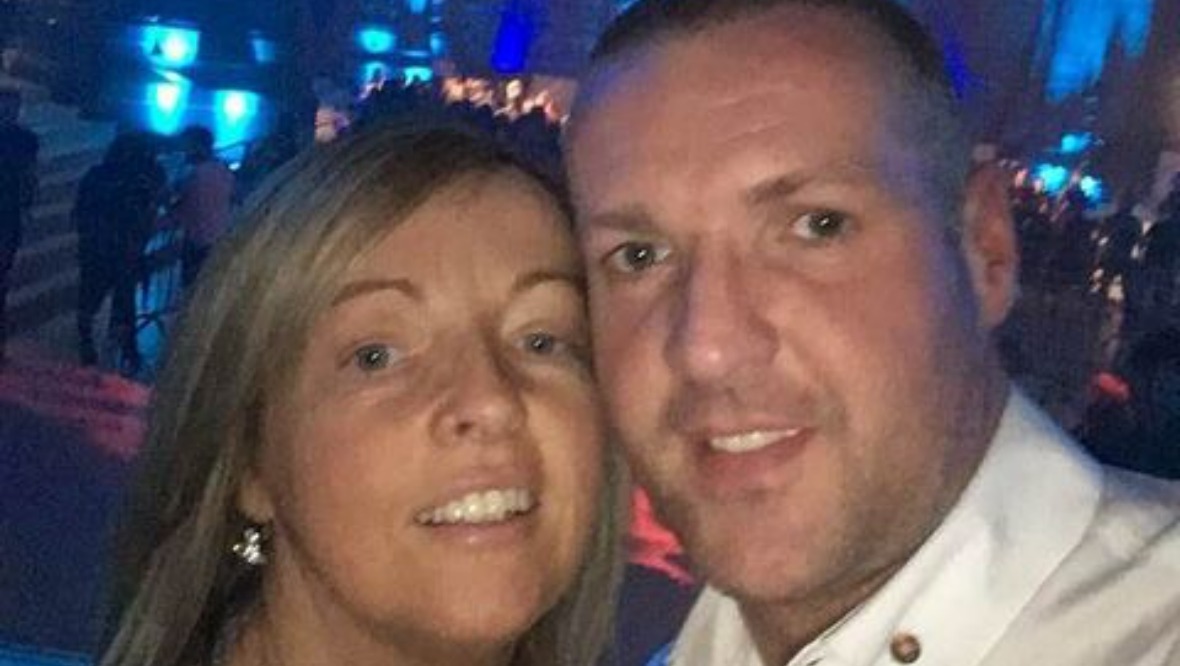 Elaine, a nurse, remembers vividly the night she was told about David's workplace accident and the moment she approved his organs being donated.
"David worked nightshift, so I hurried home to have a bit of time with him before he had to head out," she said.
"I told him I loved him and that I'd take out the dogs in the morning, so he didn't have to, and off he went to work.
"He was a clumsy guy, so I when I got a message from his supervisor to say he'd had an accident, I thought to myself 'what he has done now?' and headed straight to the hospital to see him.
"Being a nurse, I started to think practically about everything – my wife head wasn't on, my nurse head was.
"I've been involved in organ donation from a professional side, and when I realised that it really wasn't looking good for David, I told the doctor that he was a registered organ donor and this is what we should look at if it comes to that."
David suffered a stroke and other medical complications, and couldn't be saved.
But the fact his organs have saved others has helped Elaine come to terms with her loss.
"He was selfless, absolutely selfless," she said. "It's bittersweet, because in organ donation you've got to lose somebody for somebody to gain.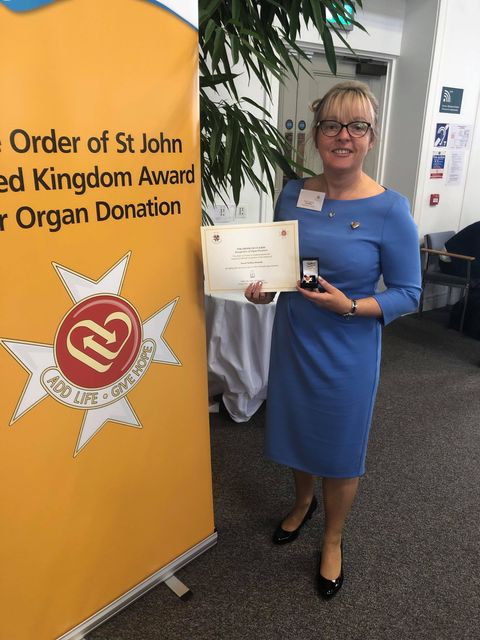 "And it's just about the hope that it gives families. It can give them a new quality of life.
"The hospital staff were so good throughout, and at the bottom of David's operation notes following his organ donation his consultant had taken the time to write 'Thank you for your organ donation'."
Elaine believes it's vital that people who want to donate their organs share their decision with their families while they have the chance.
She said: "You have these flippant conversations – as a diabetic I have to renew my driving licence every three years, and as I looked at the box on the form asking me about organ donation, I asked David if he was an organ donor. He said 'no, but why not', and that was that, he signed up to the register.
"If I didn't know what he wanted, it would've made it harder. Because of that conversation, myself and David's family were able to honour his decision.
"I had more time to digest David's wishes than [the rest of] his family and I was clear about what he wanted to happen when I raised it with the doctors.
"But after talking it through with them, in that moment, we all wanted to respect David's wishes.
"He was such a selfless and generous person in life, he wanted to make everyone happy and this was the last thing he could do for someone else.
"If we hadn't had the conversation, I'd have always had a wee bit of doubt in my mind whether we did the right thing, but it makes it more valued knowing that this is what he wanted.
"David was awarded the Order of St John for his donation and going to the ceremony, hearing the recipient stories, was so inspiring.
"I think donating your organs is the most selfless thing you can do, but it's got to be the right decision for you."
Who's exempt from opt-out?
Adults without capacity to understand the system;
Adults who've lived in Scotland for less than a year before their death;
Children under 16, unless explicitly authorised by a parent or guardian.
To record your donation decision, visit organdonationscotland.org or call 0300 303 2094.