An urgent plea has been issued for foster carers in Scotland to help dog owners fleeing domestic abuse.
A specialist fostering scheme launched by Dog's Trust has issued the appeal after seeing a 23% increase in demand for its services over the last 12 months.
The Freedom Project offers a lifeline for abuse survivors who own dogs, providing temporary foster homes for their pets and enabling them to access safe accommodation without the fear of what may happen to their dog if they cannot take them with them.
Dog's Trust says that pets are often abused and, in some cases, killed by the perpetrator of domestic abuse in order to control and coerce.
In addition to the physical abuse that pets may suffer, the charity found that 97% of professionals working in the domestic abuse sector say animals are often used as a means of controlling an abuse survivor.
Since launching in Scotland in 2018, the Freedom Project has fostered a total of 177 dogs, supporting 135 people to flee abuse across Scotland.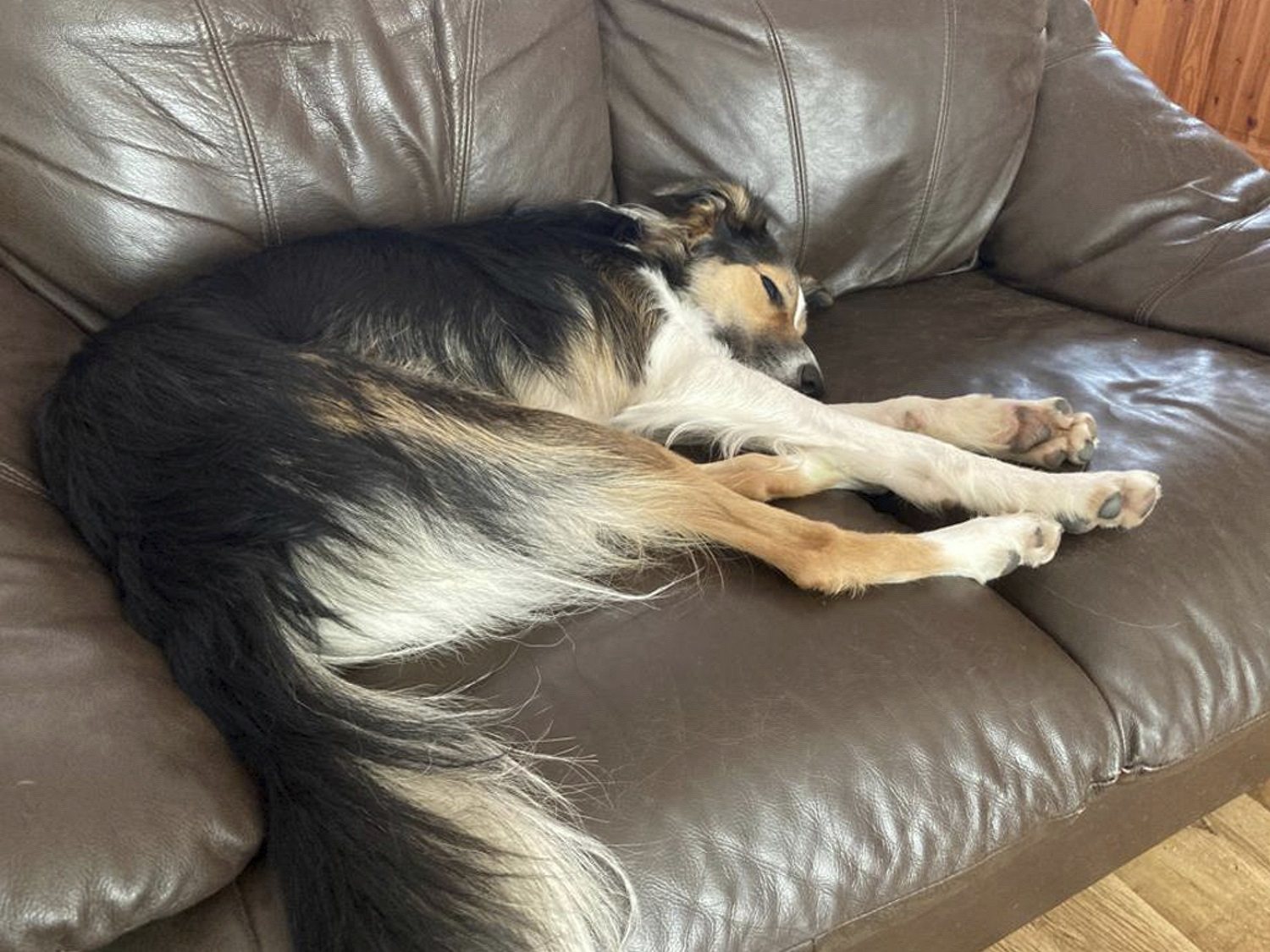 Due to the increase in demand on its services, the Freedom Project now urgently needs additional volunteer foster carers so that the scheme can support more people.
All costs are covered, including vet bills, food, treats, grooming and bedding.
Involvement in fostering through the project is always kept completely confidential to protect both the dogs and the foster carers.
Dogs are not fostered within the area that the owner is from and the foster carer will not know who the owner is or where they live.   
Neil, from Glasgow, is one of the volunteer fosterers currently supporting the Freedom Project in Scotland.
"We lost our own dog about five years ago, and while we had a dog shaped hole in our lives, we didn't want to commit to another dog of our own.
"My wife found out about dog fostering for the Freedom Project online and we realised this was something we could do to support people in a difficult situation.
"Being a dog fosterer gives us the opportunity to be more sociable outdoors, and it's incredibly rewarding seeing the dogs settle and to know you have provided a safe place for the dog.
"The owner doesn't need to worry about where their dog is or how they are being cared for, and they are much loved part of a family until they get to go home."
The Dogs Trust Freedom Project is looking for volunteers who are at home during the day, potentially people who are retired or work from home.
They must have some experience of caring for dogs, and be able to commit to fostering a dog for at least six months.  
Laura Saunders, Freedom Project manager at Dogs Trust said: "We've seen first-hand the ways that perpetrators use dogs to coerce, control, physically harm and threaten within abusive relationships. This is incredibly frightening for survivors and is often aimed to leave people isolated.
"By providing temporary foster homes for dogs, we support survivors to access safe accommodation with the reassurance that their dog will be taken care of until they can be reunited.
"Whilst we are pleased to have been able to help so many people, there is still very much a need for our service, and we urgently need more foster carers across the UK so that we can continue this life-saving work." 
If you think you can help or would like more information on the service, visit Dog's Trust or call 0808 196 6240.