Not enough is being done to publicise forthcoming changes to the Highway Code, road users have warned.
A new 'hierarchy' will see motorists expected to give way to pedestrians and cyclists at junctions from January 29.
Cyclists will also be advised to ride in the centre of the lane to make them more visible to drivers.
But in a debate on Scotland Tonight on Tuesday, cyclist and blogger Diana Farrell and motoring journalist Alan Douglas agreed that more needed to be done to make road users aware.
"It hasn't been publicised at all, as far as I'm aware," Diana said. "I've seen it promoted on social media by various cycling groups, but there doesn't seem to be anything coming from the government.
"This needs a massive, massive public information campaign to make sure that everybody understands what the changes are and what they mean. Otherwise it is going to be unsafe."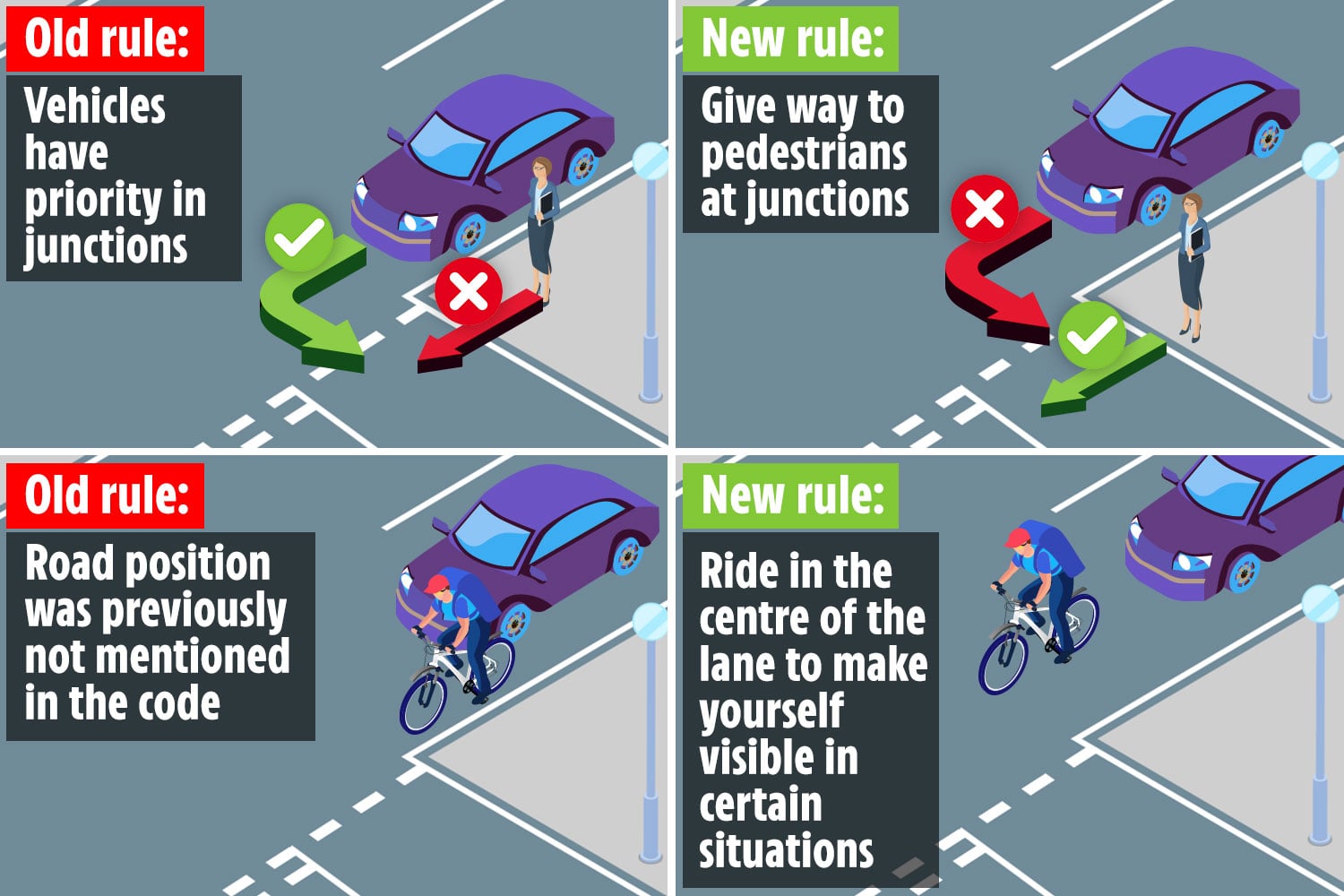 Alan fears the changes will cause an increase in the number of crashes and accidents unless more is done to raise awareness.
"They have come along without any great publicity, without any great explanation," he said.
"Nobody goes out and buys a Highway Code – they only read it in advance for their driving test.
"It's leading to a lot of confusion and could lead to more accidents."
The UK Government has defended the publicity campaign to promote the changes.
A transport department spokesperson said: "The proposed upcoming changes to the Highway Code will improve safety for cyclists, pedestrians and horse riders and were announced to national press.
"The department has established a working group of key organisations to ensure that messages about the changes are as widespread as possible and our well-established THINK! campaign will continue to ensure all road users are aware both when these changes come into effect and beyond."