Ski industry leaders are "disappointed" Scotland's mountain resorts have been forced to close due to the new lockdown.
The snowsport centres were potentially facing a "bumper season" with more people expected to head to Scotland's slopes instead of travelling abroad.
The resorts said they put in place a number of measures to adhere to the Scottish Government's guidelines, including moving booking services online and prohibiting those from outwith the area to buy passes.
The recent winter weather saw Scots flock to the resorts to ski, snowboard and sledge, however the season has once again been stopped in its tracks following a return to lockdown on Tuesday.
The tougher restrictions, which have been put in place across mainland Scotland and Skye in a bid to stem the spread of a new Covid-19 strain, will last at least until the end of January.
Andy Meldrum, owner of Glencoe Mountain Resort and chair of national body Ski-Scotland, told STV News it was a "big blow" for the centre.
He added: "We had been operating with much reduced capacity – just 200 skiers when we would normally have around 1000 – as well as pre-booked tickets and locals only.
"There were no queues, social distancing was easily achieved, and it provided much-needed physical exercise, which we believe is so crucial for the physical and mental wellbeing of both our customers and our staff.
"Staff have now been furloughed and we are ready to reopen as soon as we can."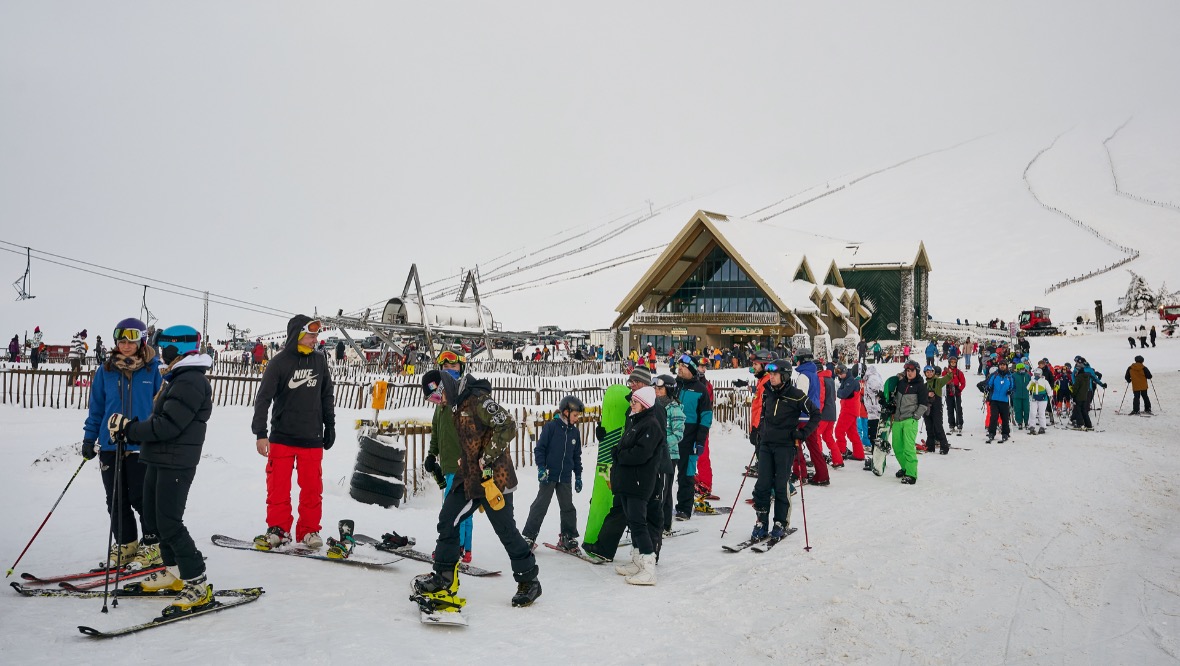 The Lecht experienced a surge in visitors at the weekend after snowfall created perfect skiing conditions.
Pictures from the resort on Sunday showed lengthy queues for the chairlifts, which raised questions over a lack of social distancing.
Pieter du Pon, The Lecht's managing director, said: "Of course we are very disappointed that we have had to close down, but fully understand the reasons.
"Snowsports are a very good way of getting people to take part in physical activity outside during the winter and as such were until [Monday] allowed by the Scottish Government."
Mr du Pon said the resort was only open to customers from Aberdeenshire and Moray.
He added: "Hopefully this full lockdown will not last all winter as the enjoyment and mental stimulation of children enjoying and playing in the snow was for all to see, let alone the parents.
"Till then we will stay closed as long as it takes."
Glenshee Snowsports Centre and Cairngorm Mountain have also closed, while Nevis Range Mountain Experience hadn't opened up for the season due to the uncertainty surrounding winter operations.
Snowsport Scotland chief executive Trafford Wilson said: "We are disappointed by the decision made to close ski centres; which make a significant contribution to local jobs, tourism, the Scottish economy and allow 750,000 people to engage in sport and physical activity every year.
"We look forward to working with the Scottish Government to discuss funding opportunities that will allow our facility network to get through this challenging period and to reopen facilities in the near future to ensure that people continue to access the many benefits that sport and physical activity brings."