A frustrated father believes Scotland is a "million miles off" providing proper education for disabled young adults.
David James-Rae's 18-year-old's daughter Sophie has cerebral palsy and complex needs, meaning she will have to be supported throughout her life.
He described the process of her leaving school and finding the right support as "traumatic".
David began preparing four years before Sophie was due to finish secondary school, but struggled to find somewhere suitable for her to keep learning.
He told STV current affairs show Scotland Tonight: "I think any parent with a disabled child will tell you that the whole transition process is a nightmare.
"There was nothing presented to me that I thought was appropriate for Sophie.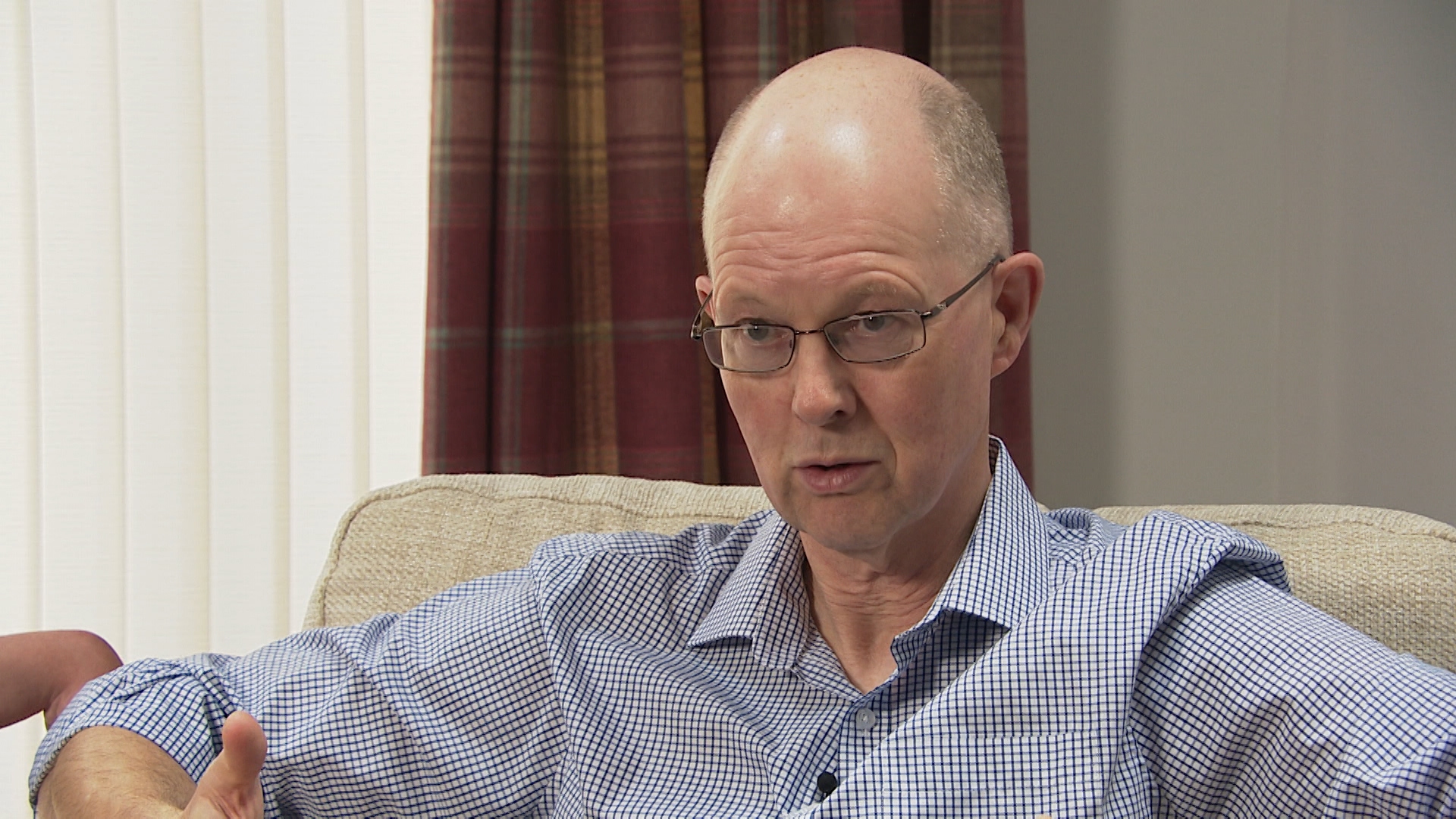 "I can only comment on my own experience, but Scotland is a million miles off being set up to deal with these valuable members of society."
Earlier this year, he learned about Scotland's first further education setting for young adults with complex needs – Corseford College in Renfrewshire – and managed to secure one of 15 places for Sophie.
The college for 18-25 year-olds is run by the charity Capability Scotland, with funding from the Scottish Government, and ensures medical needs are catered for.
When the college first opened, it received 50 applications from families, with requests still coming in daily.
"There is nothing else like this for students transitioning from school," said head of the college Liz McConnachie.
"These youngsters have a right to education – to continue their education like any other youngster has."
While mainstream colleges and universities do provide support and courses for disabled people, Ms McConnachie – who has previously worked in mainstream further education – said they were often not properly equipped.
She said: "These students have complex needs; they maybe have medical issues that need to be looked at, they have care planning, but in a mainstream college that provision isn't there. It's not funded for, it's not resourced.
"Also, the scale of the normal further education college, with lots of students in there, can be quite a frightening environment."
While the college is ideal for Sophie's needs, it's situated an 80-mile round trip from her home in Larbert – a drive David does daily around his work.
"We're effectively carrying on a trend that's always happened," he said.
"Unfortunately, we've not been able to find anything suitable in our own council area and we've had to explore solutions further afield."
'Just like everyone else'
The problem is replicated across Scotland – young adults are struggling to find suitable places where they can learn.
Waleed has cerebral palsy, epilepsy and is blind. He is due to finish school next summer, but his options are limited; he could go to a day centre or be looked after by his family at home.
"That's not what we really want for Waleed," said his brother Shahzad Ahmad. "We want Waleed to continue studying, just like everyone else.
"Everyone else goes to college and university, so we want Waleed to go somewhere he can continue his learning and enjoy time with his friends.
"He doesn't always want to be in the house, and every morning when the bus comes, he's really excited, he really wants to see his friends.
"It would be useful to have more facilities available and more colleges for people with complex needs. I want Waleed to enjoy his life, to really be happy, smile all the time."
'Funding and patience'
Concerns have also been raised about a lack of day-care centres for young adults in Scotland.
Charity Pamis has been supporting people with complex needs for the last 30 years, and has a programme for those seeking help to transition to adulthood.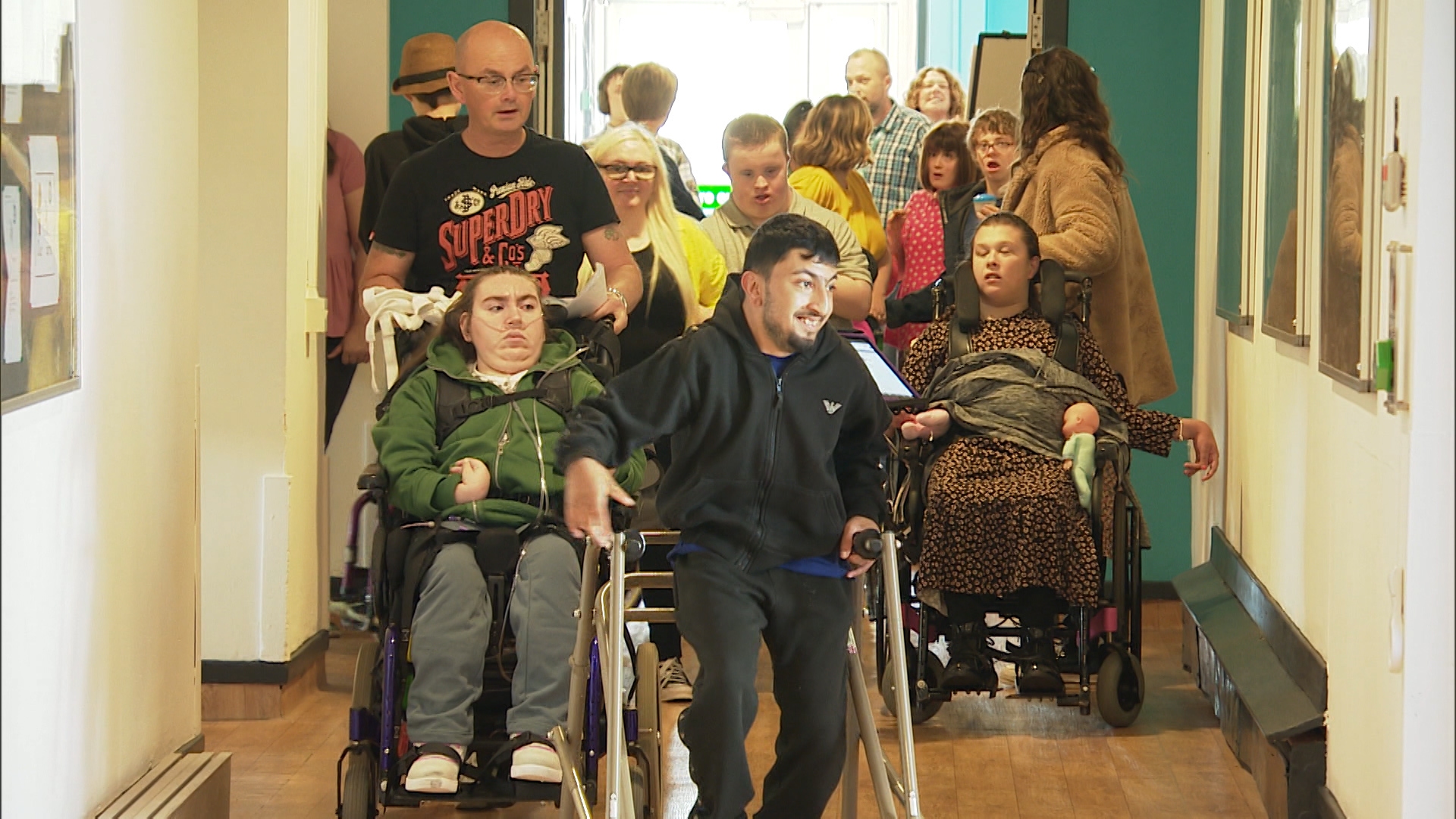 Chief executive Jenny Miller said Scotland lacked the "workforce and funding" to support those in need.
She said: "This group of people have complex needs. They need funding, they need time, they need patience and, in Scotland, we just don't have a workforce or the funding to support them.
"We certainly don't have the services to support them, the day services and opportunities for them.
"For everybody else, we have lifelong learning, and for this group, suddenly people don't think they're going to learn any more.
"Actually, for this group of people, it might have taken them longer to learn skills, but they're now on a journey."
Capability Scotland hopes the Corseford model can be expanded across the country.
"It is a basic human right," said Ms McConnachie. "Scottish education is based on the rights of every child and that's not happening in this case. We are trying to do something about that."
The Scottish Government said all young people "should have access to opportunities beyond school".
Higher and further education minister Jamie Hepburn told Scotland Tonight: "We provide funding to Corseford College to offer further education for young people with complex additional support needs.
"The findings from the Corseford pilot will help us, and partners, to explore a sustainable approach to further education provision for this group of learners.
"We are also committed to introducing Scotland's first National Transitions to Adulthood Strategy in this parliamentary term to ensure there is a joined-up approach to supporting our disabled young people as they make the transition to adult life, and to provide them and those who support them with guidance and support to unlock better educational and employment opportunities and health outcomes."