The co-head of games at a Bafta award-winning studio has opened up on their latest game, adapting Agatha Christie's work into video games and the creativity that makes the industry in Scotland so special.
Blazing Griffin received the best big-budget game award for their latest release, 'The Agatha Christie – Hercule Poirot: The London Case' at the Scottish Games Awards at Glasgow's Platform in October.
It was part of the second edition of Scottish Games Week, an event that aims for the whole Scottish gaming community to come together and celebrate its successes, learn from its challenges, and showcase its talent.

With the award for the best big-budget game now proudly displayed in the heart of Edinburgh's Blazing Griffin headquarters, Justin Alae-Carew, the studio's co-head of games, spoke about what the award means for the team.

He told STV News: "We were incredibly happy to win the award. It's always great to be recognised for your hard work, and it means a lot to us to be acknowledged by our peers who come from studios of incredible talent."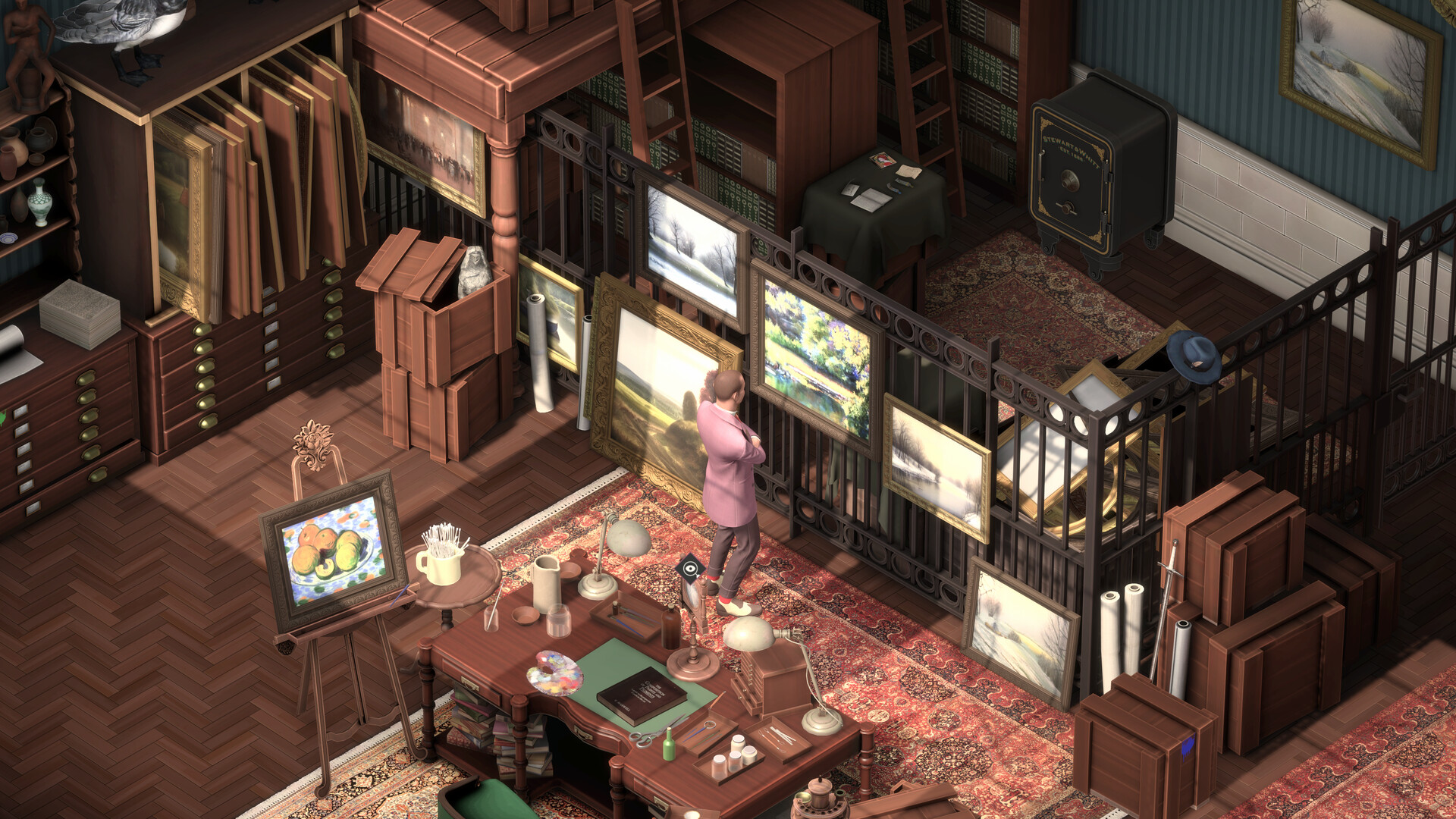 'The Agatha Christie – Hercule Poirot: The London Case' is the studio's second, bigger, and more ambitious go at the adventures of the famous Belgian detective.

"Players really appreciated our step up from our first game, 'Agatha Christie – Hercule Poirot: The First Cases', which was evident in both the new gameplay features that we put in but also the environments that we created," said Justin.
"The first one was set in a couple houses, while this is set in London, and there's almost a responsibility there.
"People are familiar with London, but they also have expectations of London, so we really emphasised the quality of our environmental art."

Similar expectations were set for the narrative, as the fans of Agatha Christie's work are used to high-quality, immersive, and thrilling stories.

"These games are not adaptations of existing Agatha Christie novels," explained Justin.
"We created our own case for them with permission from Agatha Christie Ltd and with their feedback and notes.
"What we did was distil some of what makes the Agatha Christie mystery. There are suspects, there are ways in which a mystery unravels, there are twists, there are turns, and there are reveals.
"So, it's always something fresh for players, and I think they appreciate it when they get a new mystery to solve."
But great games come only from great, talented, and innovative people, something Justin is convinced Scotland has no shortage of.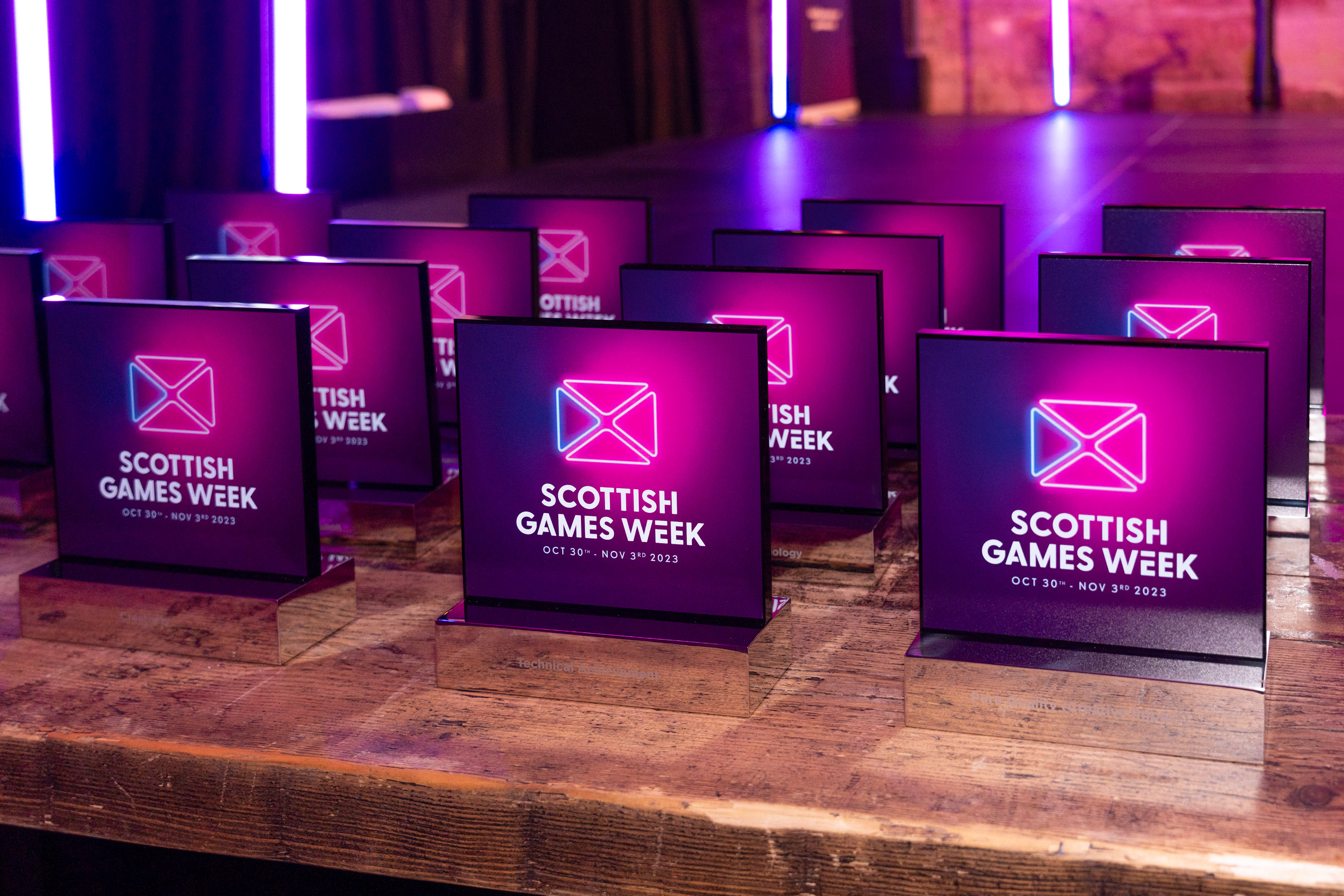 "I think the Scottish games industry is one of the strongest in the world from a talent point of view.
"It has a heritage of being creative and innovative, and that's true for its whole history. The amount of impact that Scotland, such a small country, has had on the world, the number of inventions that have been here, but also our creativity when it comes to media, in film, in comics, is reflected in the games industry, where we see creative endeavours and innovative games.

"For us as a relatively small studio, we got the opportunity to work on one of the biggest, most well-known book franchises in the world and created our own mystery through it, with an innovative gameplay system that integrated both narrative and puzzles.

"And we can see others in Scotland, for example, No Code, an award-winning games development studio, who are currently working on a Silent Hill game, one of the biggest gaming brands in the world.

"So I can see that the Scottish games industry is putting a stamp and its mark on the world. It may be small, but it's incredibly creative, and it has a global impact."

Asked if there is enough support for the industry to fulfil that potential, Justin admitted that there is more that could be done.
"The Scottish Government has looked at games as part of the creative and tech industries, so we can draw upon some support there for now," he said.
"But I hope that in the coming years we look at maybe more targeted support specific to games, which we do have at a UK level, for example, the UK Games Fund and the UK Global Screen Fund, which has recently allowed for game applicants."

That is where the organisation behind the Scottish Games Week hopes to come in.

"At the moment, in Scotland, games sit kind of awkwardly," explains Brian Baglow, the founder and director of Scottish Games Network.
"We're a creative industry; we're not a screen industry like games are seen in the rest of the UK, so that means Screen Scotland doesn't do anything with games.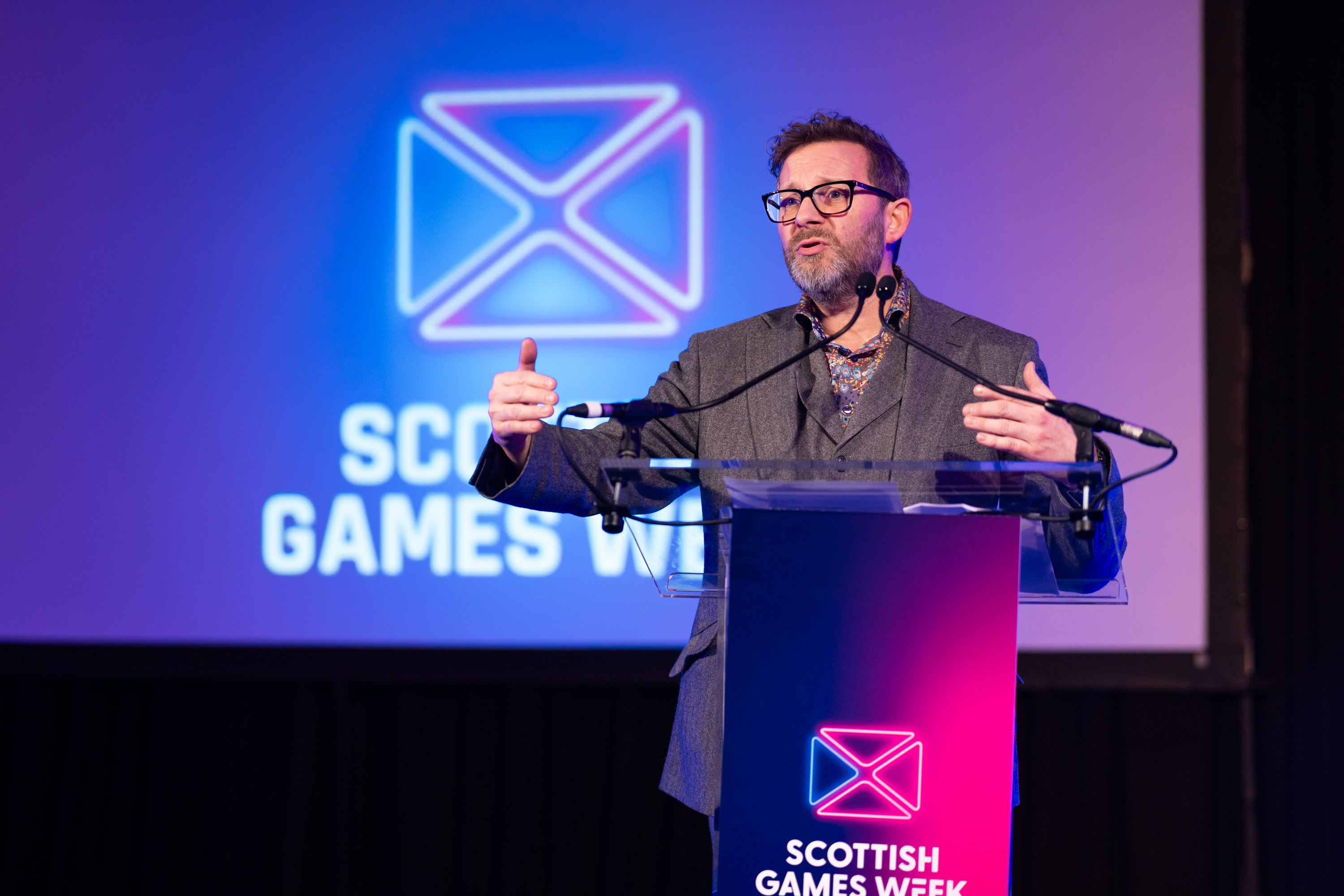 "So, we can draw from the digital technology world and the creative industries, and we should be able to draw from the screen industries, but we currently don't.
"We don't really have the same support or recognition that a lot of other areas do, so our goal is to change that."
Brian is convinced that the start of that change begins with the way industry communicates with the government.

"It's the fact that, as a sector, we've not really engaged directly. This is the first year where we've had sustained contact with the Scottish Government at pretty much all levels, and that really had an impact," he explained.
"I think it's an opportunity that we have right now to change the perception and the support available for games across the whole of the country.
"Imagine what we could do with greater understanding, greater support, and more expertise across the government and public sectors."
STV News is now on WhatsApp
Get all the latest news from around the country
Follow STV News
Follow STV News on WhatsApp
Scan the QR code on your mobile device for all the latest news from around the country