A Scotland Tonight feature on Thursday looks at dementia through the eyes of patients, their relatives and scientists searching for a cure. Here, our reporter Kaye Nicolson reveals how the devastating illness has affected her family.
My Granny Meg had time for everyone.
She was a well-kent face in our hometown of Forres, so heading out with her inevitably involved stopping to chat to people she knew.
Always on the go, one of my earliest memories is of her taking my little sister and me to the duck pond, armed with bread (for the ducks) and sweeties (for us).
Granny was on first-name terms with most of my friends, and there would always be a warm welcome for them if I was at her house after school.
She was famous for making the most delicious French toast for breakfast whenever family came to stay, and for spoiling her grandchildren with chocolate and sweets.
There was always something to have a giggle about.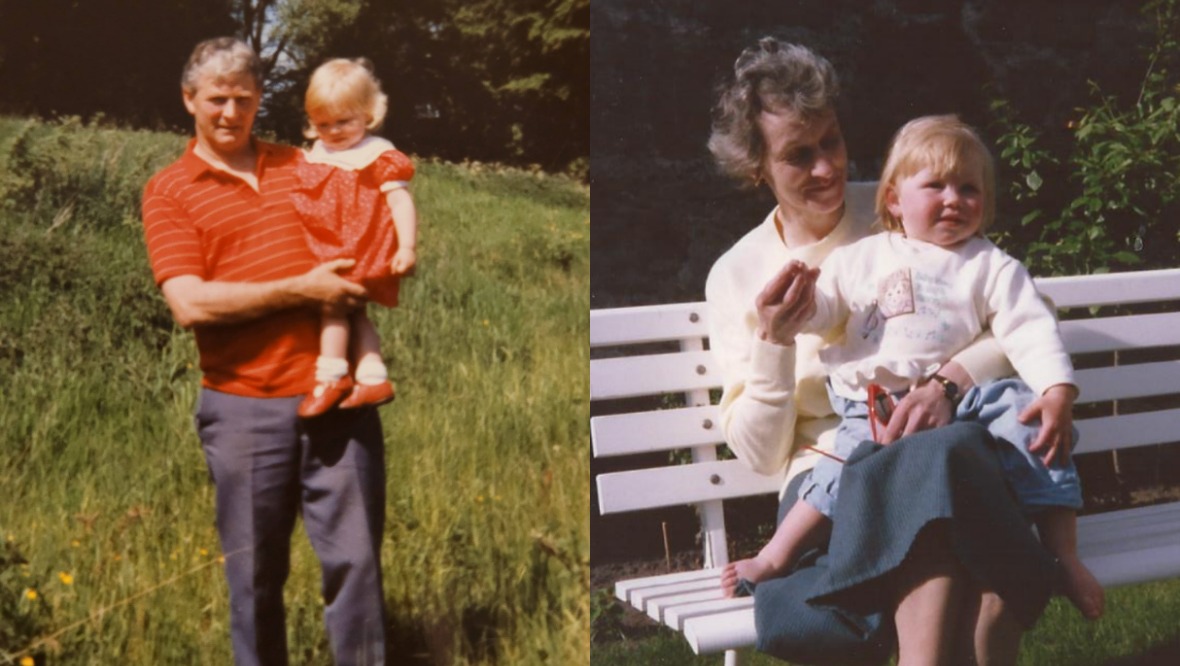 I'm sure each of her grandkids will have their own standout memories. One thing was certain: family was everything to her. She adored us all.
But slowly, insidiously, an illness changed her.
It was the little things to start with – misplacing her glasses, maybe forgetting someone had phoned that morning.
Then it escalated. She started finding it difficult to count change, so instead would take out £10 or £20 notes at cash machines, trying to cover up her confusion when she went shopping.
She lost interest in things she'd done most of her life, like going to bingo, doing a crossword or reading.
After a long, drawn-out process, she was eventually diagnosed with Alzheimer's disease.
And, day by day, she retreated into herself.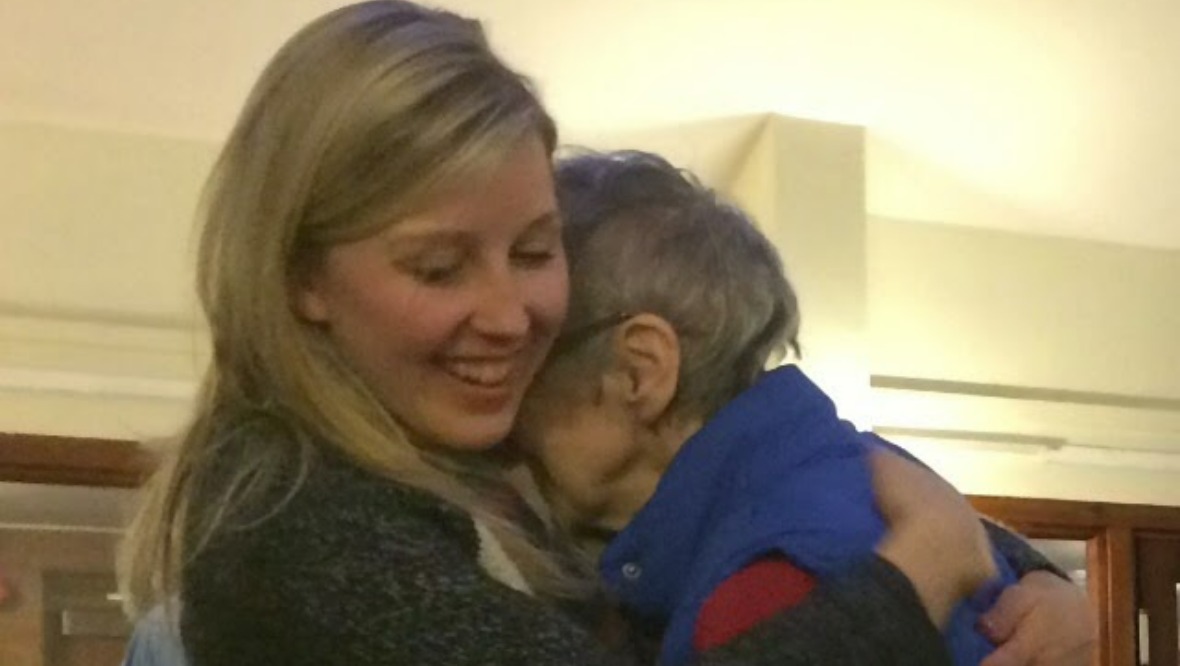 Life at home became much more difficult and she moved into a care home, where she lived for five years.
There were still glimmers of her there all that time, like her sense of humour, her memory of song lyrics and – bizarrely – her ability to recite the alphabet backwards, a party trick honed long before she was ill.
Visits were hard, though, and we had to learn to not take it personally if she didn't react well to our presence. We knew it wasn't Granny, it was the illness.
When she died in May 2015, a month shy of her 75th birthday, it felt like we were grieving for the second time, having lost so much of her while she was still here.
But her death also brought long-forgotten memories to the surface; welcome reminders of happier times.
My Granda Geordie – who'd been married to Granny for more than 50 years – cursed the disease that stole her away.
Little did he know that, a few years later, it would be his turn.
Granda had been a hardy soul all his life, spending his younger days working in agriculture and the oil industry.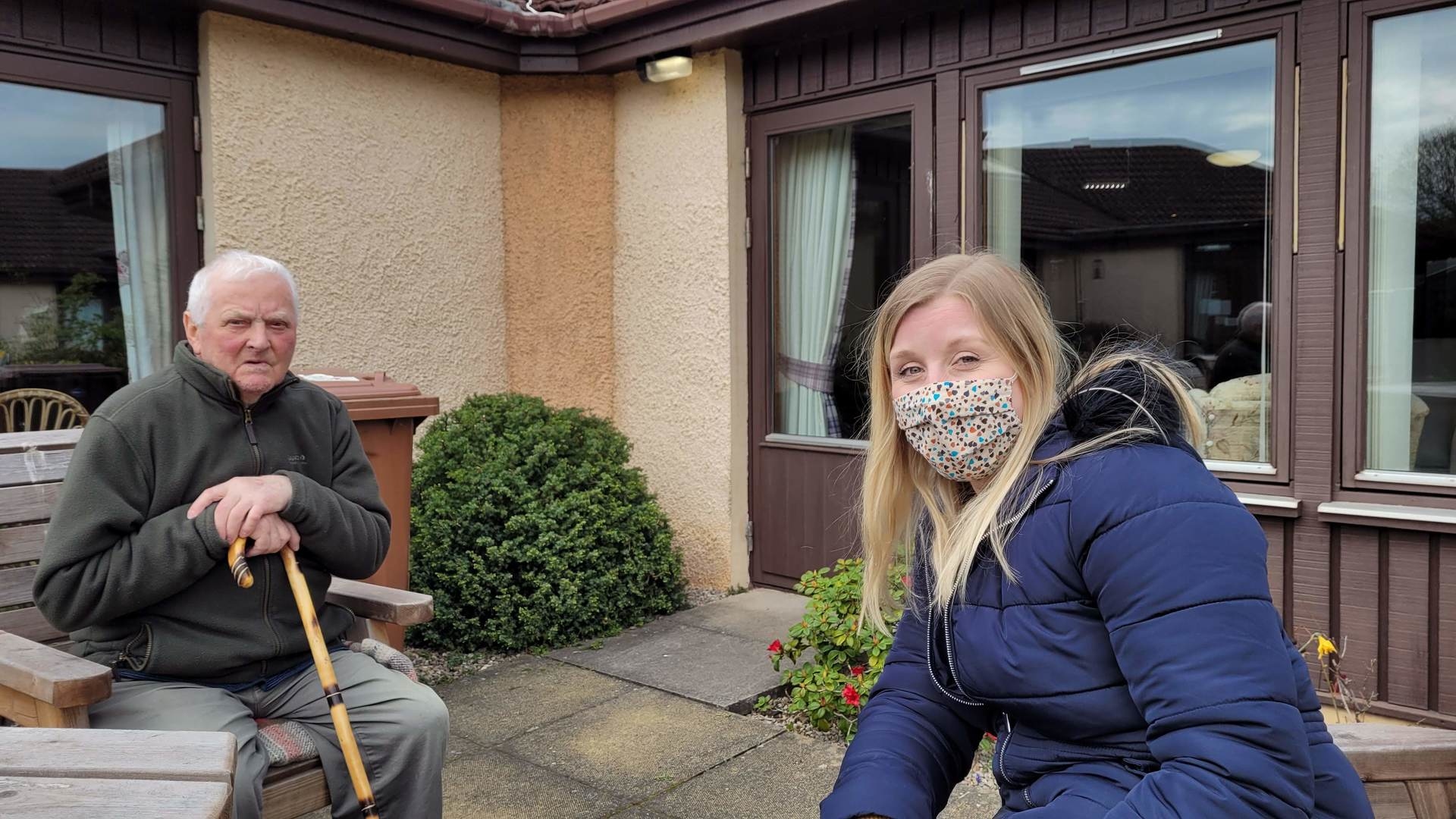 He was a real grafter who only retired from helping out on our family farm when he was well into his 80s.
But as his physical health started to deteriorate, so too did his cognitive function.
He'd always been an avid follower of football, but gradually lost interest.
All his life, he had newspapers delivered daily so he could stay informed. But as time went on, the papers sat by his chair, barely touched.
And then Covid and lockdown hit. Carers stopped coming to the house and my mum stepped into the breach.
Less than a year later, Granda moved into a care home – at the height of social distancing and visiting restrictions.
The carers were thoughtful, offering many personal touches.
He'd always been a keen gardener so they provided a wee vegetable patch for him to tend to. When my brother got married, they decorated the day room so that Granda and the other residents felt included when watching the ceremony over video link.
It was a comfort to us all to know he was being well looked after.
I had a handful of garden visits with Granda, for which I was thankful, but they were bittersweet as it was all too obvious how quickly this man of such strong, independent character was declining.
Yet there were still moments of intense clarity. One day, desperately trying to make conversation, I told him I'd been busy at work, and he remembered exactly what my job was.
On another occasion, he spoke in such detail about his long-deceased parents, it was as if he'd seen them only yesterday.
He died just eight months after moving into the care home, having not long turned 88.
Restrictions had eased by then, meaning that his ever-expanding family (five children, 14 grandchildren and 15 great-grandchildren) could gather for his funeral – something that so many didn't have the freedom to do over the past two years.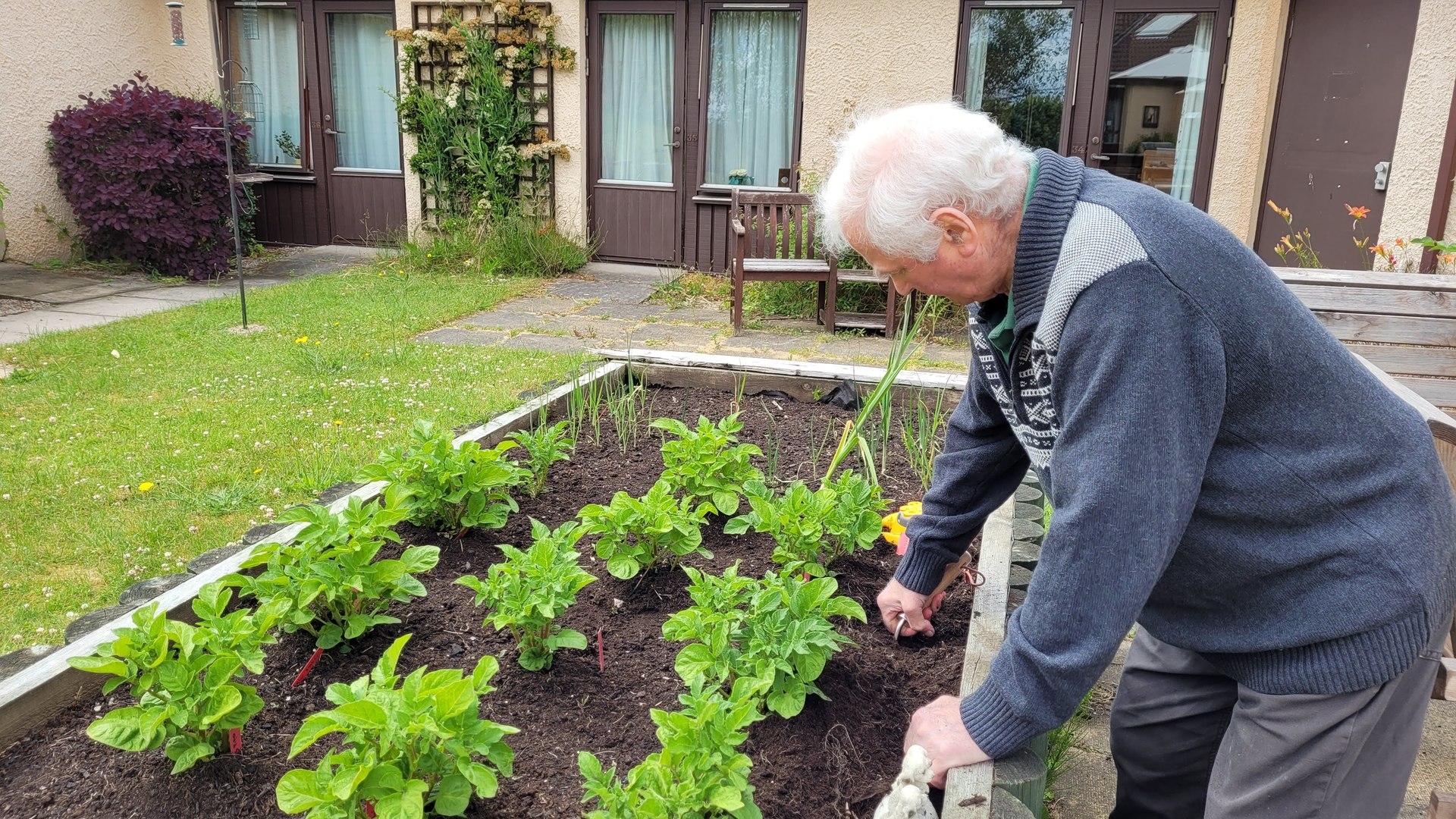 Everyone this illness touches has their own story to tell, and their own way of dealing with it.
For me, I find comfort in the many memories I have of my grandparents and I'm forever grateful that they were such a huge part of my life.
And I find optimism in the pioneering dementia research being carried out today – hopefully one day we can find a cure for this heartbreaking illness.
Scotland Tonight is on STV and the STV Player at 8.30pm on Thursday, April 21.