The lawyer of Glen Kamara has said there is a "culture of denial" and a "deep-rooted problem" with racism in Czech society, after claims the midfielder was subjected to a torrent of abuse.
Kamara, 25, was repeatedly booed during his side's Europa League match against Sparta Prague on Thursday.
It comes after Slavia Prague's Ondrej Kudela was last season banned for the racial abuse of Kamara during a match at Ibrox.
Now, it has been reported by ITV News that every single high-risk match so far this season has taken place without undercover monitors.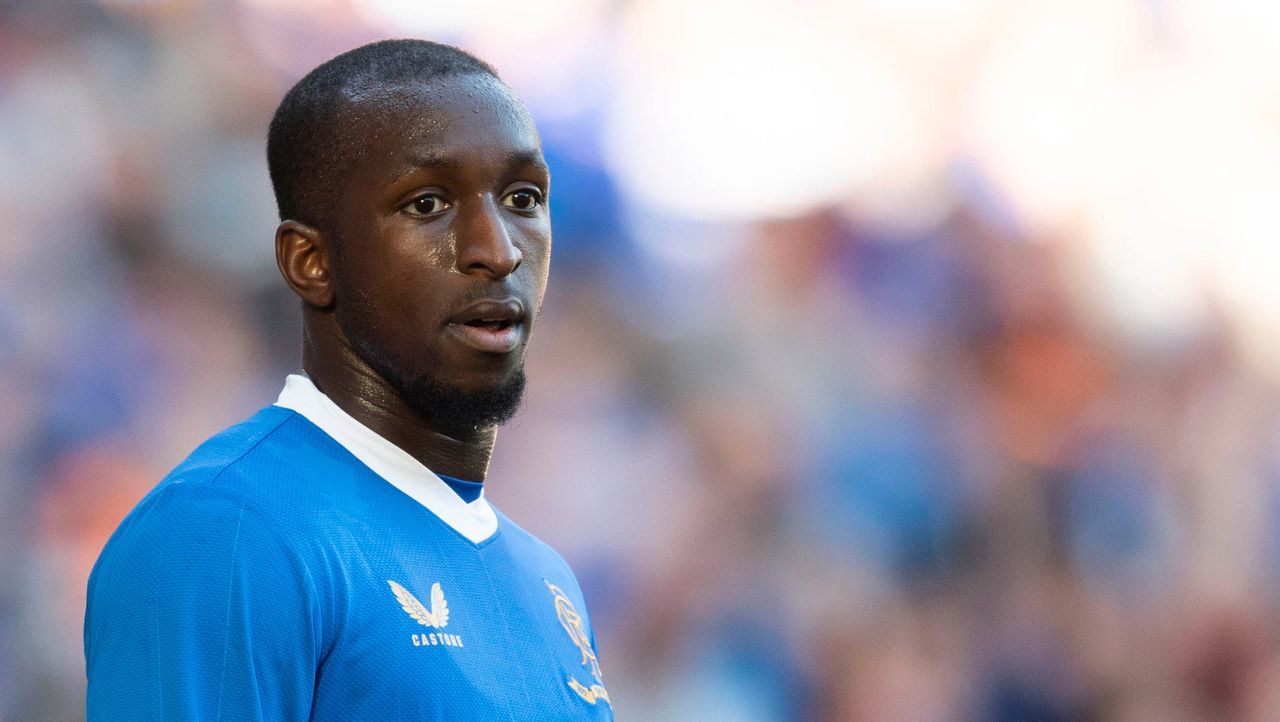 It's after UEFA, and the Football Against Racism in Europe (FARE) network, which recruits and trains independent spotters, failed to agree a new contract.
Speaking to STV News on Monday, lawyer Aamer Anwar said Kamara is fed up with the racist abuse he is subjected to.
"Glen's a consummate professional, he just simply wants to get on with playing a game of football," said Anwar.
"He was deeply disappointed that school children were involved, but he's also glad that the stadium wasn't full of adults.
"He just wants to put this behind him, he's fed up and just simply wants to get on with playing the game that he loves."
He continued: "Glen has been bombarded from the moment he walked off that pitch with horrific, racist bile, tirades of abuse, death threats, as have I.
"And one must ask the question, that these fans are saying they're not racist, that it's a false accusation, yet then they bombard Glen Kamara with racist abuse.
"There is a culture of denial and there is a deep-rooted problem with racism in that society that really does need to be tackled.
"And sadly, what we saw was children being dragged into that."
In a statement to ITV News, UEFA said: "The contract with FARE for providing match observers is currently being renewed and therefore no external observers were deployed at UEFA matches.
"Nevertheless, FARE continues to submit reports in case of alleged incidents to UEFA.
"Similarly, all UEFA officials, e.g. UEFA Delegate, UEFA Security Officer etc, submit a post-match report with incidents to UEFA.
"Once the discussions with FARE have been concluded, their normal service will resume."
Anwar hit out at the organisation and said that the failure to renew the contract shows "how little value" UEFA gives to fighting racism.
He told STV News: "It really shows UEFA up to be incompetent, dysfunctional, that they couldn't even renew the contract with Football Against Racism in Europe which would have meant that they had independent observers at all the high-risk matches, as well as other European matches.
"To now find out that at 80 high-risk matches, they haven't had a single independent observer is a total disgrace.
"It shows how little value they give in reality to fighting racism. Even the matches that Rangers have played within Europe, they didn't have observers present.
"They're in fact relying on fans to post social media so subsequently they can then go and investigate it.
"That doesn't show me that they place any merit on fighting racism, it makes it pointless."
Anwar added: "They are not showing any respect. They have the banners about respect. Where's the respect for the black players?
"Why is there no renewal of contract? Where is the independent observers? How do they expect to eradicate racism on our terraces if they won't even have an observer at these matches?"
STV News is now on WhatsApp
Get all the latest news from around the country
Follow STV News
Follow STV News on WhatsApp
Scan the QR code on your mobile device for all the latest news from around the country