The Scottish Government has called for the decriminalisation of all drugs for personal use.
Ministers in Scotland want the UK Government to agree to proposals that they claim will save lives.
Speaking at a press conference on Friday, Scotland's drugs policy minister Elena Whitham called for a public health approach to tackling the drugs crisis.
She said decriminalisation would mean people found in possession of drugs were "treated and supported rather than criminalised and excluded".
Drug laws are currently reserved to Westminster.
Whitham urged the UK Government to either devolve the powers on drugs to Holyrood or back proposals to decriminalise them.
The Prime Minister's official spokesperson said Rishi Sunak has no plans to alter his "tough stance" on drugs.
The proposals were laid out in a new Scottish Government paper on drug law reform.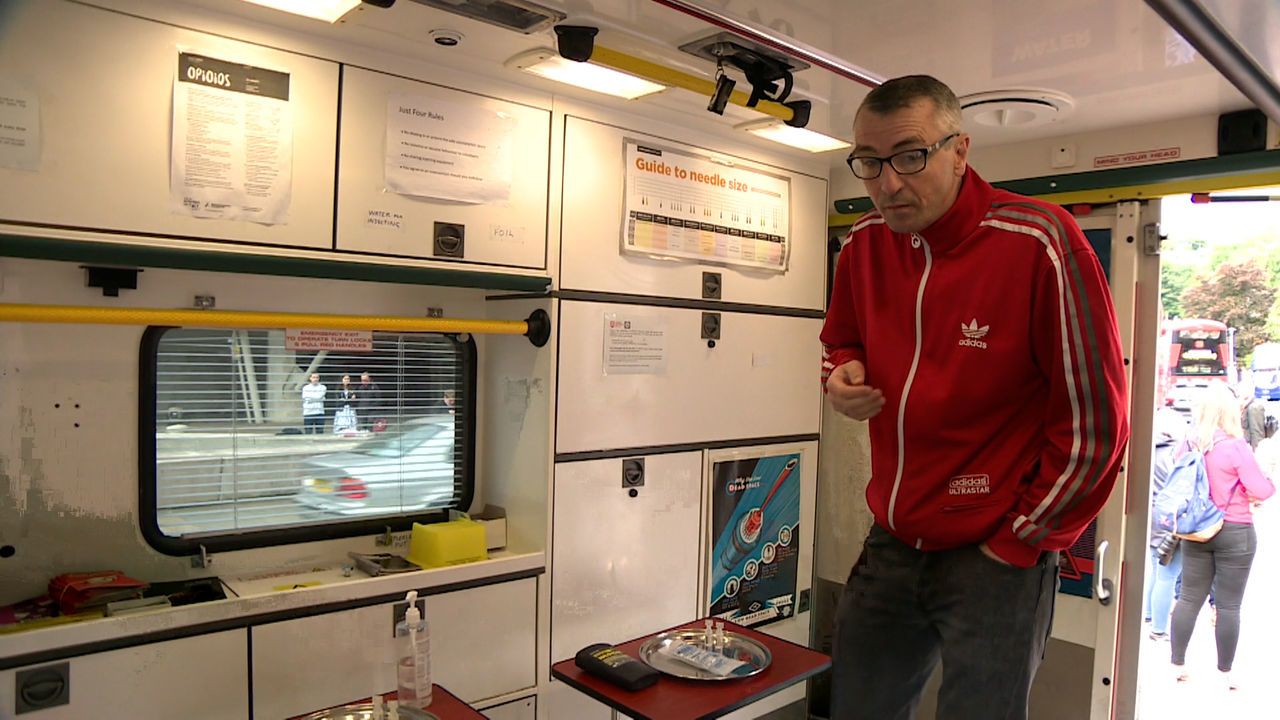 Other proposals include immediate legislative changes to allow Scottish ministers to implement harm reduction measures such as supervised drug consumption facilities, and increased access to the life-saving drug naloxone.
Drug consumption rooms allow people to inject drugs with supervision. Proponents say they have been tested around the world and have been shown to work well.
But they have been opposed by the UK Government which blocked an attempt to roll them out in Glasgow.
She said: "These are ambitious and radical proposals, grounded in evidence, that will help save lives.
"We want to create a society where problematic drug use is treated as a health, not a criminal matter, reducing stigma and discrimination and enabling the person to recover and contribute positively to society.
"While we know these proposals will spark debate, they are in line with our public health approach and would further our national mission to improve and save lives.
"We are working hard within the powers we have to reduce drug deaths, and while there is more we need to do, our approach is simply at odds with the Westminster legislation we must operate within.
"These policies could be implemented by the Scottish Government through the devolution of further, specific powers to Holyrood including the Misuse of Drugs Act 1971 – or through independence.
"An immediate way for these policies to be enacted would be for the UK Government to use its existing powers to change its drug laws.
"Scotland needs a caring, compassionate and human rights informed drugs policy, with public health and the reduction of harm as its underlying principles, and we are ready to work with the UK Government to put into practice this progressive policy."
Asked whether the Prime Minister was likely to grant the Scottish Government's request, his official spokesman said: "No. Whilst I haven't seen those reports I think I'm confident enough to say that there are no plans to alter our tough stance on drugs."
Labour's shadow chancellor Rachel Reeves also ruled out the policy.
"The short answer is no," she told journalists during a visit to Scotland. "I don't think this sounds like a good policy.
"I find it quite stunning that this would be a priority for the Scottish Government when we're here today talking about the Tory mortgage bombshell and what we would do to address that.
"We're here meeting people training to do jobs in the industries of the future.
"We've got more than 700,000 people in Scotland on NHS waiting lists – pick an issue."
Scottish Labour leader Anas Sarwar said drug deaths are three times as high in Scotland as elsewhere in the UK despite the same drugs laws, while Reeves added that it was not a "constitutional issue".