By Jenness Mitchell & Daryn MacRae
The decision to ramp up the number of Taser officers in Scotland is 'necessary and proportionate' to safeguard the public and combat the rising number of assaults on frontline staff, a police chief has said.
Police Scotland confirmed plans earlier this year to increase the number of Specially Trained Officers (STO) from around 500 to 2000 over the next three years.
Tasers are used as a tactical option when police are called to control situations where the threat of violence is high.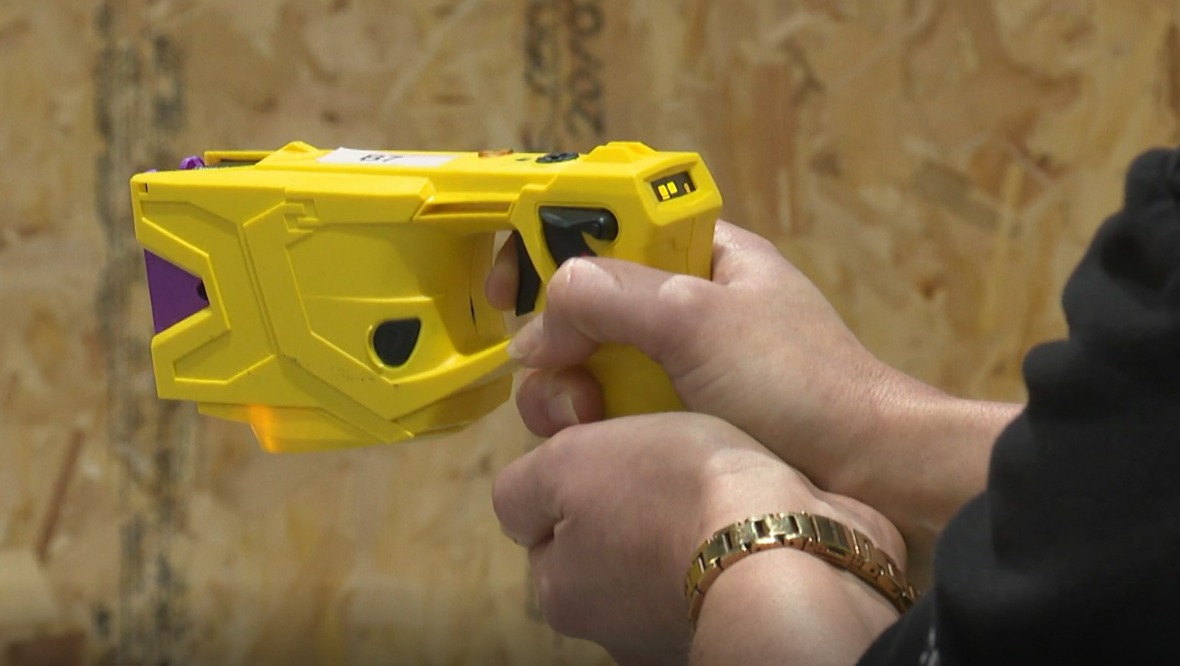 Speaking to STV News during a training session in South Lanarkshire on Wednesday, assistant chief constable Mark Williams said the weapon was an "effective way of de-escalating critical situations".
He said: "We've been using Taser for a couple of years now across Scotland, and our evaluation has shown that it makes a significant difference in protecting police officers and staff, but also the public.
"Sadly, the number of assaults against police officers continues to rise, and the chief constable has taken the decision to up the level of Taser officers that are trained in Scotland.
"It's a very, very effective way of de-escalating critical situations.
"Those where individuals are often armed, they are often presenting with violent intentions to the public or to police officers, and indeed also often sadly, trying to self-harm.
"Taser has been shown to de-escalate those situations very effectively, and very safely, and we think that's a very important step for us to take, and to ensure that we have an appropriate and proportionate number of officers available to the public in Scotland to deal with incidents of that nature."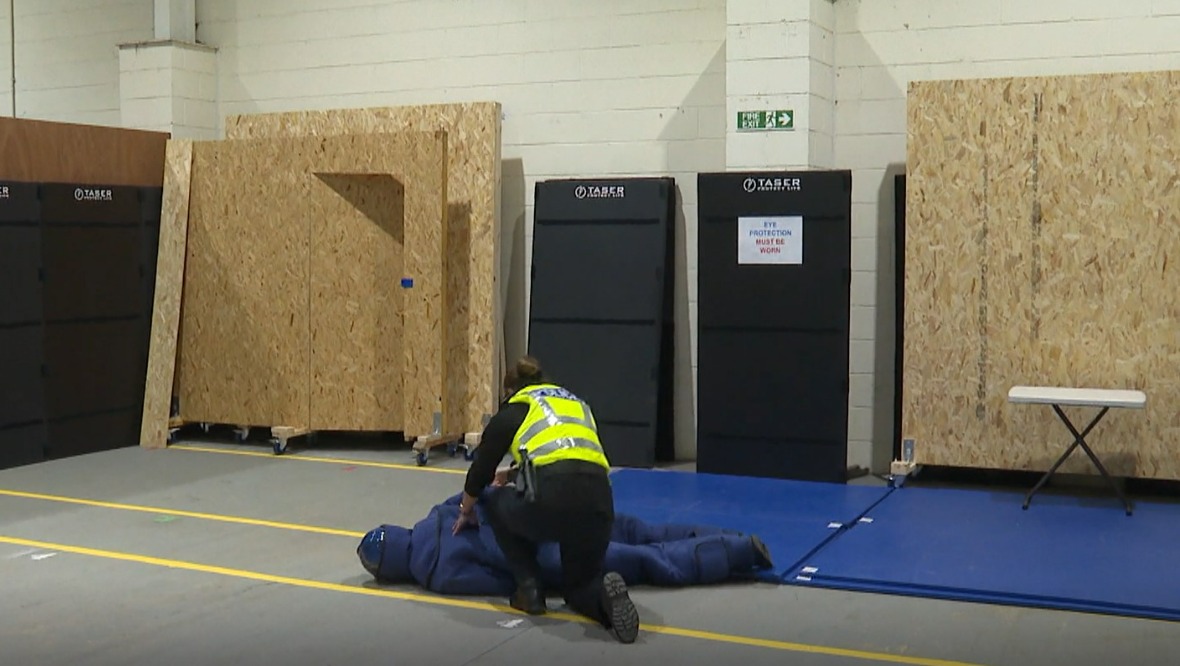 Police Scotland reported earlier this year there had been a 6.3% increase in the number of assaults on officers and staff, with 6942 attacks recorded during 2020/21.
More than 1000 of the assaults involved spitting or coughing or were otherwise linked to Covid.
The force added that the reported assaults were up 18% on the five-year average, "continuing a long-term trend of increasing assaults against the police".
Amnesty International Scotland has previously warned that conductive energy devices – known by their brand name Tasers – are "potentially lethal weapons" that should not be routinely used by police.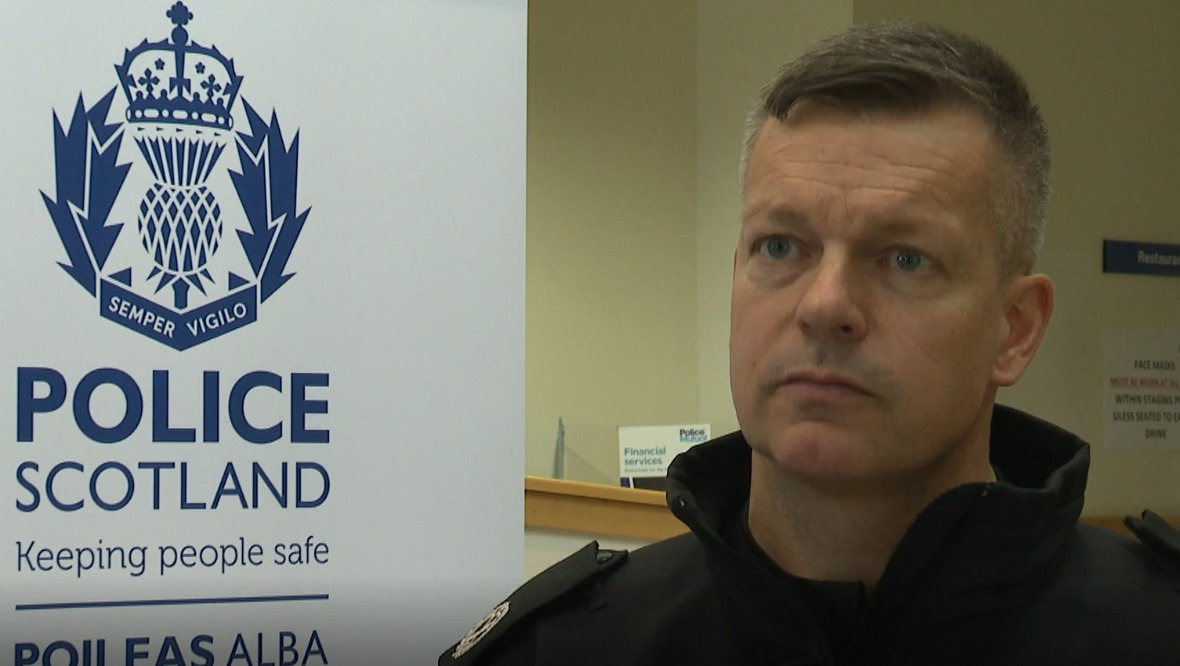 ACC Williams said: "All officers undertake a very extensive training programme in advance of being deployed with a Taser.
"That programme really focuses on de-escalation, on communication techniques, and on managing the situation in the most effective way.
"Taser is a last resort, it's not the first resort, far from it."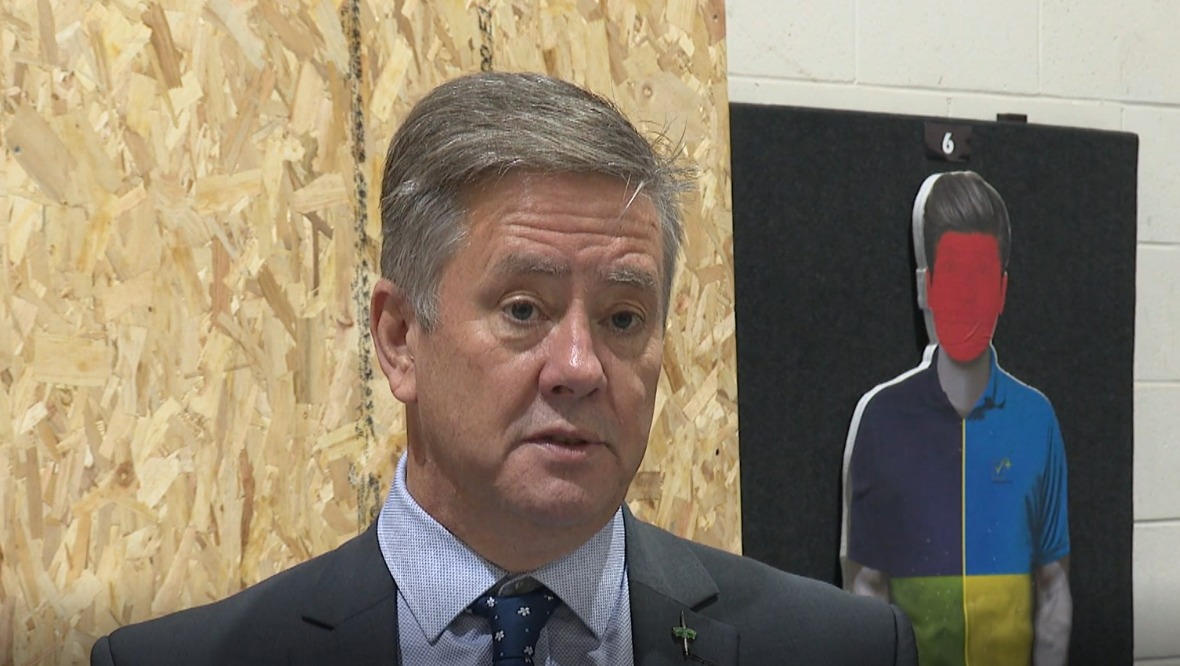 Justice secretary Keith Brown also attended the Taser training session in Jackton, East Kilbride.
He said: "Nine times out of ten times that the police feel they have to brandish a Taser, they don't use it. Nobody suffers from those consequences.
"And on the occasions that they do, they can save lives and certainly can save further injury.
"So I, having originally had issues in terms of Tasers when I was on a police board around 20 years ago when it was first discussed, I am reassured by the training and the deployment, the responsible deployment, of Tasers by police officers in Scotland."