Many Scots will remember waking up at the crack of dawn to head to the sales on Boxing Day morning.
Bustling high streets, lengthy queues and hectic, messy shop floors were all part of the picture in the glory days.
But with the rise of online shopping and the decline of the high street, cities will no doubt look a lot different on Monday morning than in previous years.
Rising overheads and less discretionary spending has seen thousands of shops shut permanently, from big-name retailers to smaller businesses.
For some bargain-hunting nostalgia, here's a look back at some of the Boxing Day bargain-hunting sites that no longer exist.
Debenhams
Whole families would head to Debenhams on Boxing Day in a bid to score a few bargains.
The department store chain permanently closed the last of its high-street outlets last spring after it collapsed at the end of 2020 – spelling the end of its 242 years of trading.
The closures came after Boohoo agreed to buy only its website and brand in a £55m rescue package.
Around 61% of former Debenhams stores across Great Britain are vacant with no confirmed reoccupation plans, according to figures from retail analysts Local Data Company (LDC).
Topshop
Since the 90s, teenagers and students flocked to Topshop and Topman on Boxing Day morning to spend their Christmas cash on some cut-price clobber.
But sadly, the retailers' fate was sealed when fashion giant Arcadia fell into administration in late 2020, sending shockwaves through the high street.
Major stores across the country were forced to shutter and the brands were bought over by ASOS as part of a £330m deal.
Thorntons
A favourite for secret santas, no Christmas was complete without a Thorntons box of chocolates.
Sweet-toothed Scots would head to the chocolatier for some discounted Christmas goodies, including Father Christmases and reindeer, on Boxing Day.
But the chain, which was founded in Sheffield in 1911, shuttered all 61 UK stores last year after being hit by pandemic restrictions and has instead become an online-only retailer.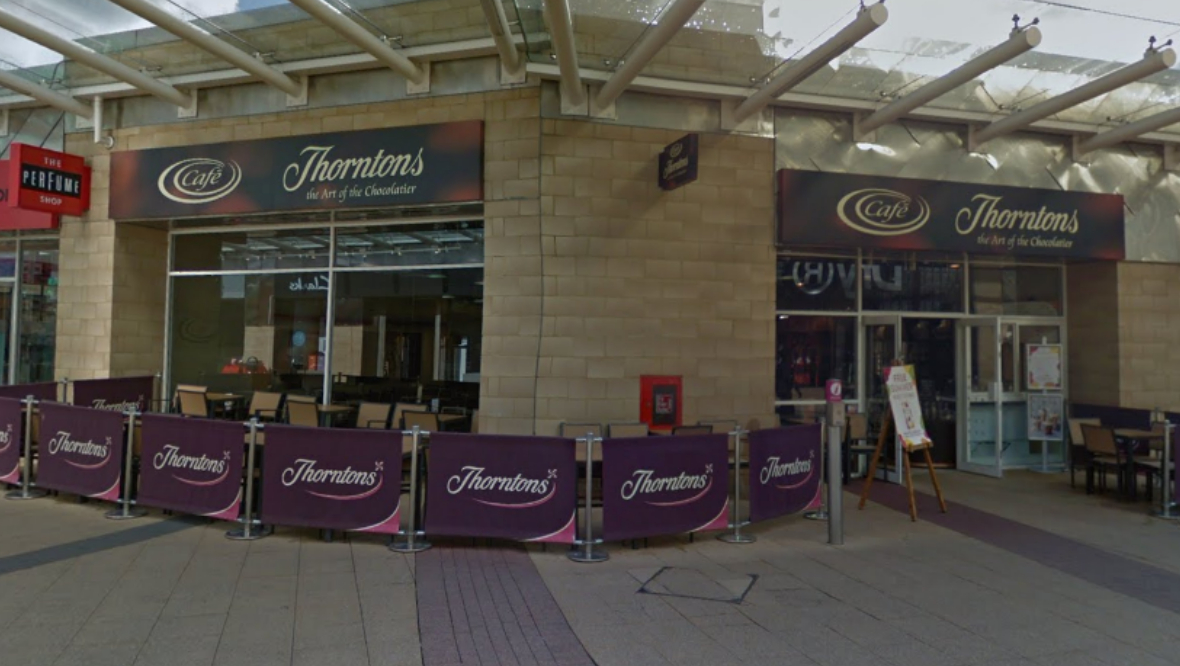 Dorothy Perkins and Burton
The downfall of Arcadia claimed three more major retailers in 2021.
Dorothy Perkins, Wallis and Burton were a familiar sight on high streets and shopping centres for decades and another favourite among shoppers in the Boxing Day sales.
The brands were bought by online giant Boohoo for its multi-brand ecommerce platform for £25m, which saw all of their physical stores shut for good.
Toys R Us
A Christmas trip with the kids to the huge Toys R Us store was a much-cherished memory of the 90s and 00s lost to time.
The popular chain plunged into administration in 2018 and 100 stores were closed across the country. The company had not reported an annual profit since 2013.
However, the retailer is set to make a comeback with Argos-style concessions within a number of WH Smith stores. It has also relaunched its website.
It's not known whether any will open in Scotland.
First launched in the UK in 1985, the "world's first toy supermarket" was very popular among families in the run-up to Christmas.
Borders
Scottish bookworms still lament the loss of Glasgow's Borders, Buchanan Street institution which was a part of city life between 1998 and 2009.
Spanning five floors, the flagship store offered a huge range of books, magazines, stationery and games and a cosy Starbucks cafe for the perfect reading nook.
Flip
A haven for music lovers, Glasgow's Flip was popular among students and rockers for second-hand Levi jeans and retro t-shirts.
It began life in Wilson Street, moved to Queen Street and then later to Bath Street before closing in 2007 due to high business rents.
It was popular among students and music lovers, particularly with the emo crowd towards the end of its life.
Watt Brothers
Glasgow's Watt Brothers opened in 1915 in Sauchiehall Street and was a haven for bargain hunters for over a century, selling clothes, soft furnishings and haberdashery. The family-owned department store closed in 2019.
BHS
The British department store was founded in 1928 and at its height had 164 shops across the UK and 74 internationally.
Their Boxing Day blow-outs were popular with discounts of up to 50% off after Christmas.
It sold clothes and homeware, eventually branching into furniture, fragrance and beauty products before it went under in 2016 with debts of £1.3m.
Woolworths
A relic of a bygone age, Woolies as it was affectionately known, dominated many high streets across the UK – famous for its wide range of merchandise including sweets, children's toys, clothes, homeware and CDs.
All UK stores were shuttered between December 2008 and January 2009.