Deaths involving coronavirus in Scotland have risen to more than 1600, according to official weekly figures.
The National Records of Scotland (NRS) statistics show that as of Sunday, April 19, there have been 1616 deaths registered in Scotland where Covid-19 was mentioned on the death certificate.
The figures are counted differently to the numbers announced daily by the Scottish Government, produced by Health Protection Scotland (HPS), which only count confirmed coronavirus cases.
The NRS tally both confirmed cases and deaths suspected to involve Covid-19.
Speaking at the Scottish Government's daily press briefing on Wednesday, First Minister Nicola Sturgeon said a further 77 deaths have been registered by HPS in the last 24 hours.
That brings the number of deaths reported so far this week in the daily statistics to 159, suggesting the combined and most up-to-date total is at least 1775.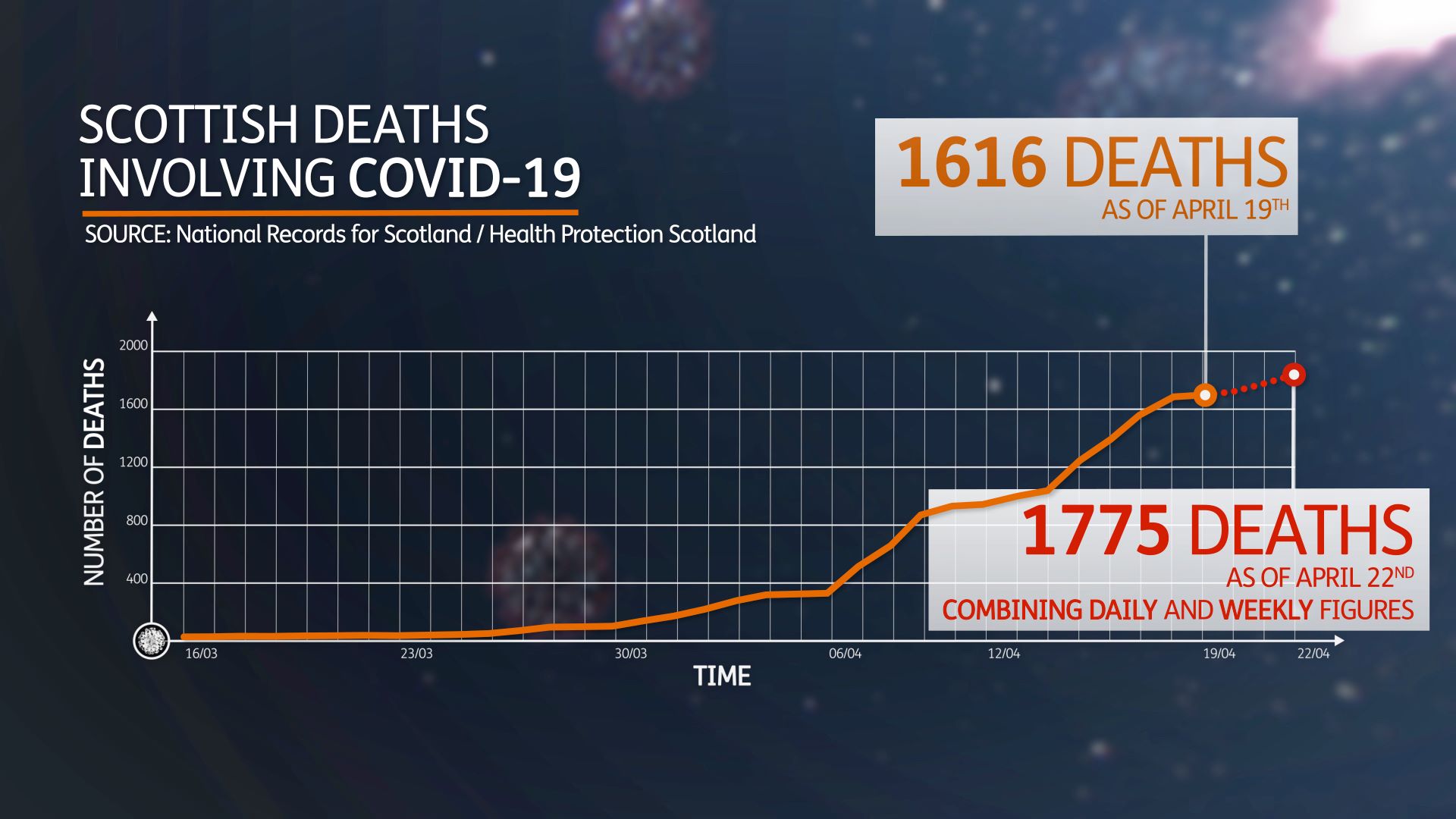 The FM also said confirmed cases of the virus in Scotland now exceed 9000, with a rise of 366 overnight to 9038.
A third (33%) of Covid-19 deaths registered to date have been in care homes, the NRS' weekly figures show.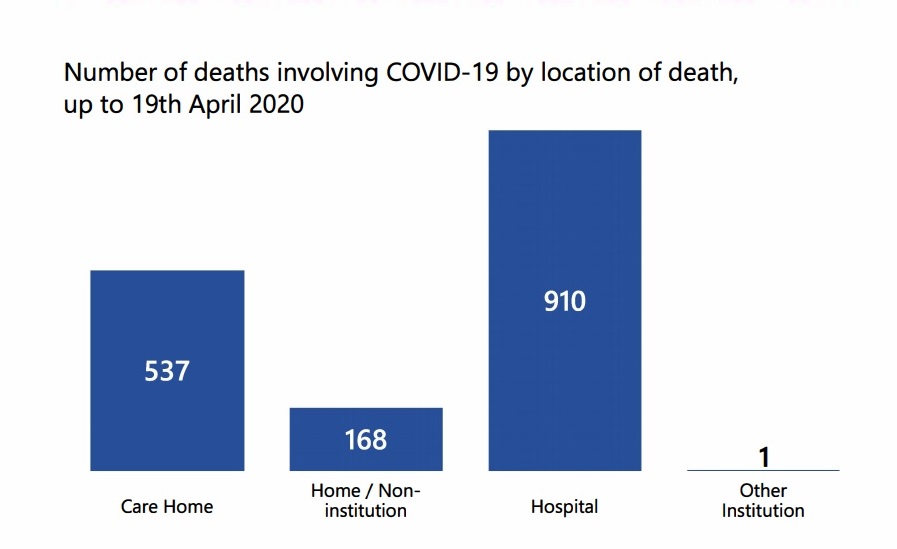 A total of 56% of deaths occurred in hospitals and 10% of deaths were at home or in another non-institutional setting.
Nicola Sturgeon confirmed that 384 care homes in Scotland currently have a suspected outbreak of Covid-19.
The First Minister stressed that to meet this definition of an outbreak just needs at least one person in the facility to have shown symptoms of the virus within the last 14 days.
In the week from April 13 to April 19, there were 651 deaths linked to coronavirus registered, a rise of 41 on the week before, the NRS figures show.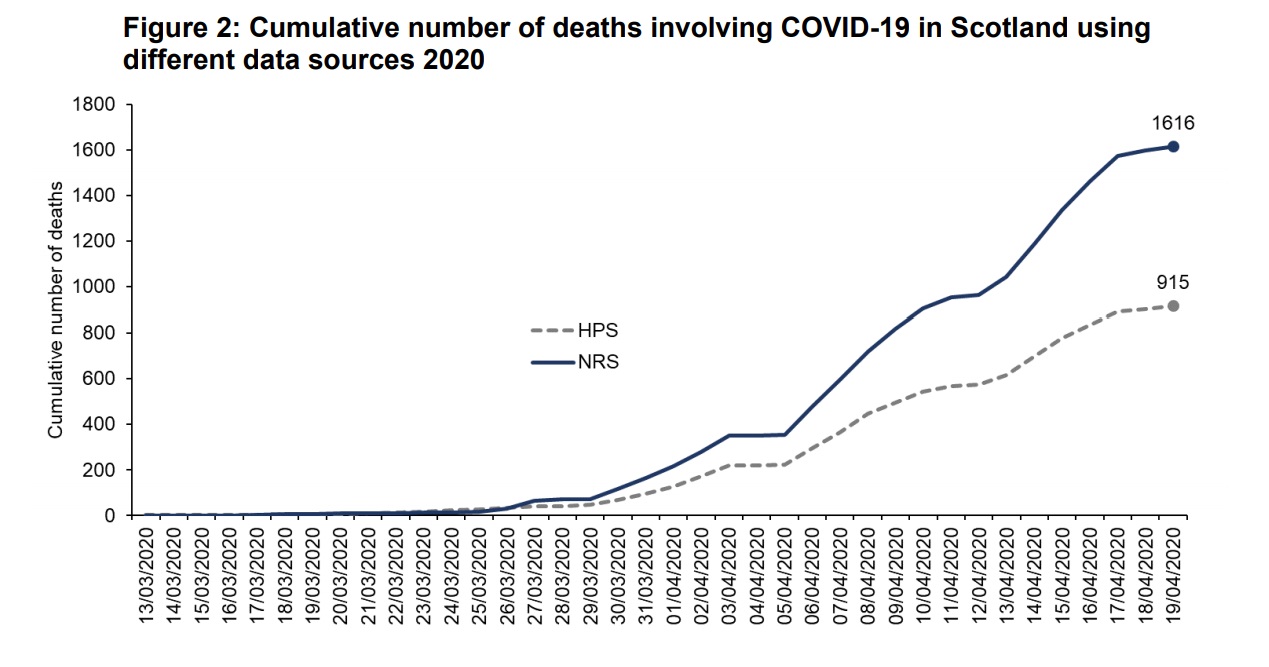 The figure of 1616 is also 76% higher than the number of 915 deaths recorded by HPS on Sunday, April 19.
The total number of all deaths registered in Scotland from April 13 to April 19 was 1,911, nearly 80% higher than the five-year weekly average of 1,067.
Nearly three quarters of coronavirus-linked deaths (74%) were of people over 75, compared to 65% of all deaths.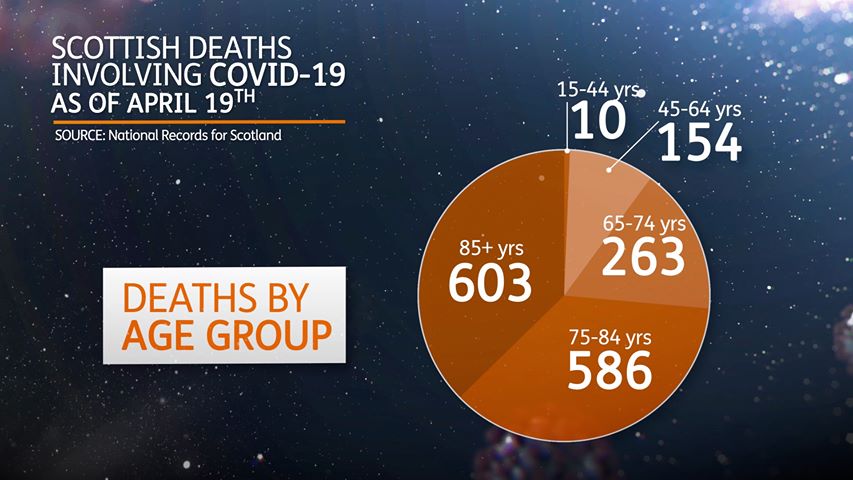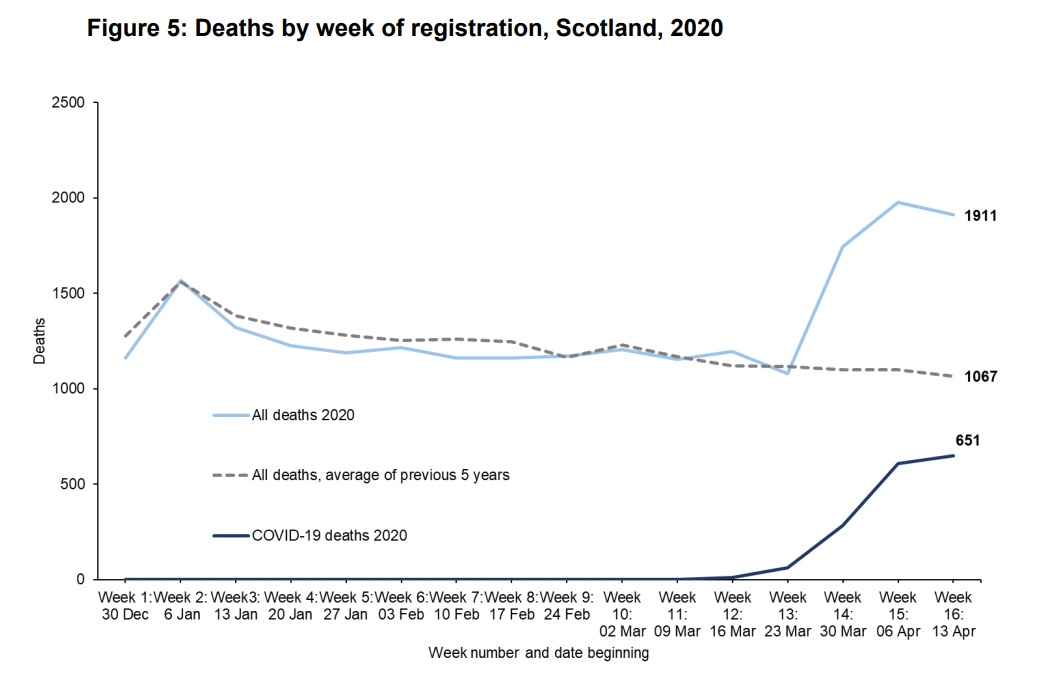 Covid-19 accounted for three-quarters of the 844 excess deaths in that week.
The Greater Glasgow and Clyde health board area – the most populous in Scotland – has the most Covid-19 deaths in the country (513) and the also the highest death rate per 10,000 of population (4.4).