A deal has been reached between the UK and Scottish governments to establish two new 'green freeports' in Scotland.
The hubs – which are special economic zones offering tax breaks and lower tariffs for businesses – aim to help support the regeneration of communities across the country.
They will form a part of Boris Johnsons' pledge to 'level up' across the UK, with the Prime Minister expected to visit Scotland this week.
Targets, including on the environment, have been set out as part of the establishment of the freeports.
Prospective bidders will be required to make a pledge to reach net zero by 2045, as well as setting out how they will seek to regenerate the area and create high quality jobs.
The bidding process will open in spring and will close in summer, after which the bids will be assessed, with successful locations then announced.
It is hoped that the new sites will be operational by Spring 2023.
Last year, the Scottish Government said UK ministers risked undermining devolution if they set up the freeports in Scotland or Wales without the backing of devolved governments.
Ministers in Edinburgh later said they would pursue an alternative model called "green ports", but under the new deal they will be known as "green freeports".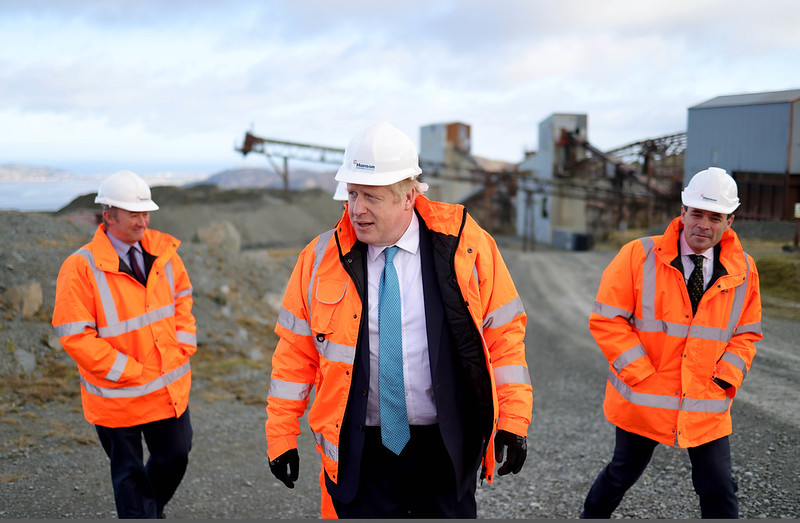 The Prime Minister indicated that people in Scotland will "reap the benefits" from the hubs.
"Freeports will help to accelerate our plan to level up communities across the whole of the United Kingdom," said Johnson.

"They have the power to be truly transformational by creating jobs and investment opportunities to enable people to reach their potential.
"And I am delighted that people across Scotland will reap the benefits that will come from having two new Green Freeports."
Scotland's economy secretary Kate Forbes underlined the importance of establishing Green Freeports in building a more prosperous economy.
"I am pleased we have been able to reach an agreement on a joint approach that recognises the distinct needs of Scotland's economy and enshrines the Scottish Government's commitment to achieving net-zero and embedding fair work practices through public investment," she said.
"The Scottish Government will have an equal say on all bids, and will expect bidders to adhere to fair work practices including payment of the Real Living Wage.
"Scotland has a rich history of innovative manufacturers and so as we look to grasp the many opportunities of achieving net-zero, the establishment of internationally competitive clusters of excellence will help us create new green jobs, deliver a just transition and support our economic transformation."
Forbes continued: "We can only seize Scotland's economic potential if we create secure, sustainable and satisfying jobs that also help build a fairer, more prosperous economy for everyone.
"That is my absolute priority and establishing Green Freeports will be integral to achieving this."
Scottish secretary Alister Jack explained that Freeports are part of the UK Government's 'levelling up agenda'.
"I'm very pleased we are bringing two Green Freeports to Scotland," said Jack.
"UK Freeports are a key part of the UK Government's Levelling Up Strategy, and will bring jobs, inward investment, prosperity and regeneration.
"There is a huge amount of interest from Scottish operators, and I look forward to working with the Scottish Government to deliver this important policy."