Dating apps now allow users to add their coronavirus vaccine status to their profiles, in a joint effort with the government to encourage uptake of the jag among young people.
Tinder, Match, Hinge, Bumble, Badoo and others have added "vaccinated" badges and there are in-app bonuses for those who share their double-dose status.
It follows data showing people are more likely to date someone who has received the Covid-19 vaccine, with 31% of adults telling a YouGov poll they would prefer a vaccinated date.
A further 28% said they would not date someone unless they had had the jag.
Naomi, 30, who uses the Bumble app said: "Dating through the pandemic has certainly had its challenges and I know I am not alone in the past 13 months in coming up with creative ways to connect and meet people.
"You can now put your vaccine badge on there, so I can make an informed choice on who I'd like to meet and who I'd like to date.
"And I'm really looking forward to the summer and I'm really hoping that everyone gets their vaccine so we can all meet up and get to know each other face-to-face over a drink."
Users will also start seeing adverts and banners for the UK Government's 'every vaccination gives us hope' campaign.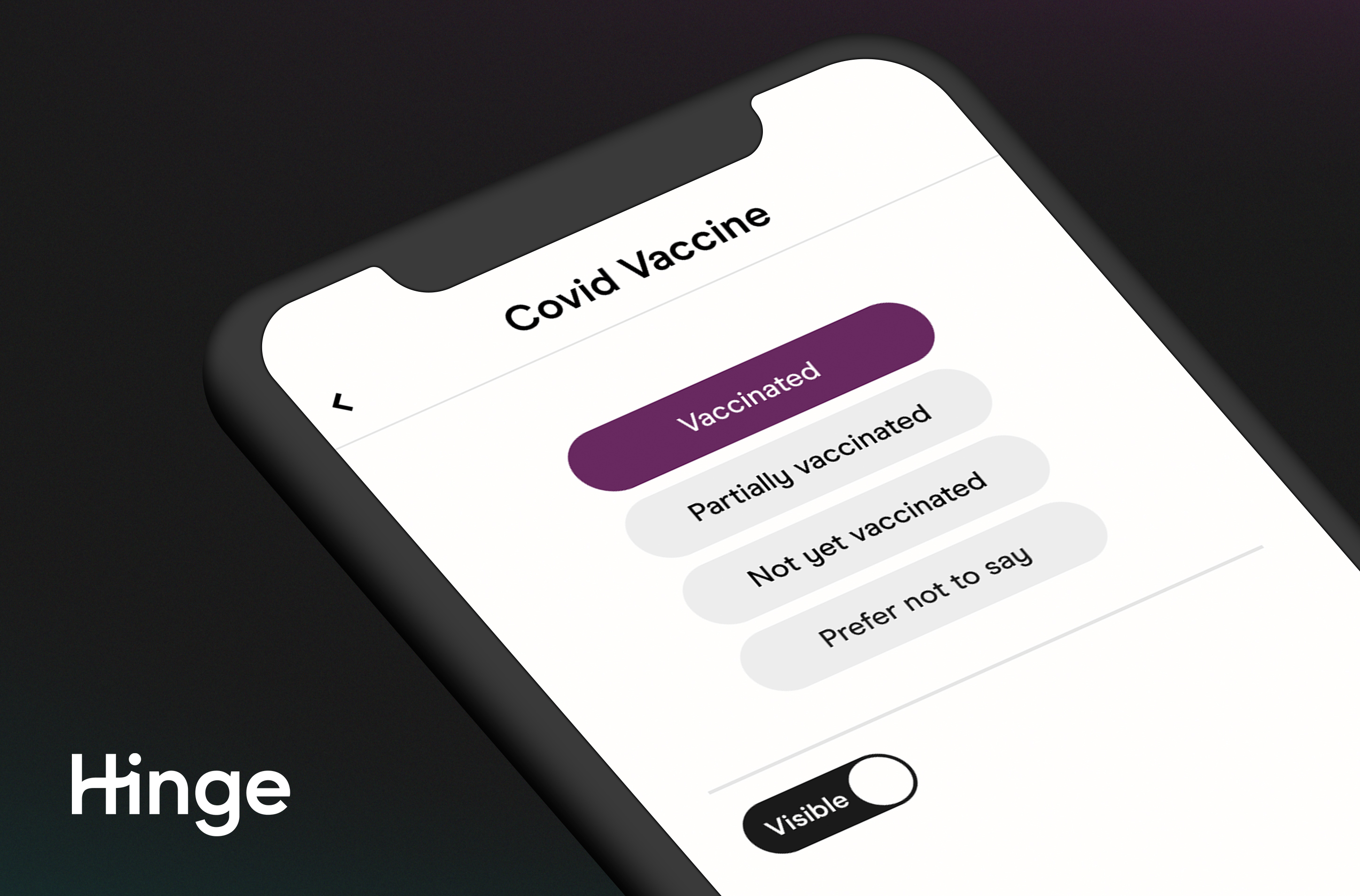 The women-first dating app Bumble will give premium credits for those who apply the "vaccinated" badge to their profiles.
It will also let them share dating preferences relating to coronavirus, such as how comfortable they are meeting outdoors or indoors, how they feel about crowded spaces, and their expectations about masks and social-distancing.
Naomi Walkland, Bumble's vice president for Europe, said: "We know that single people are looking to take control of their dating lives as we head into summer.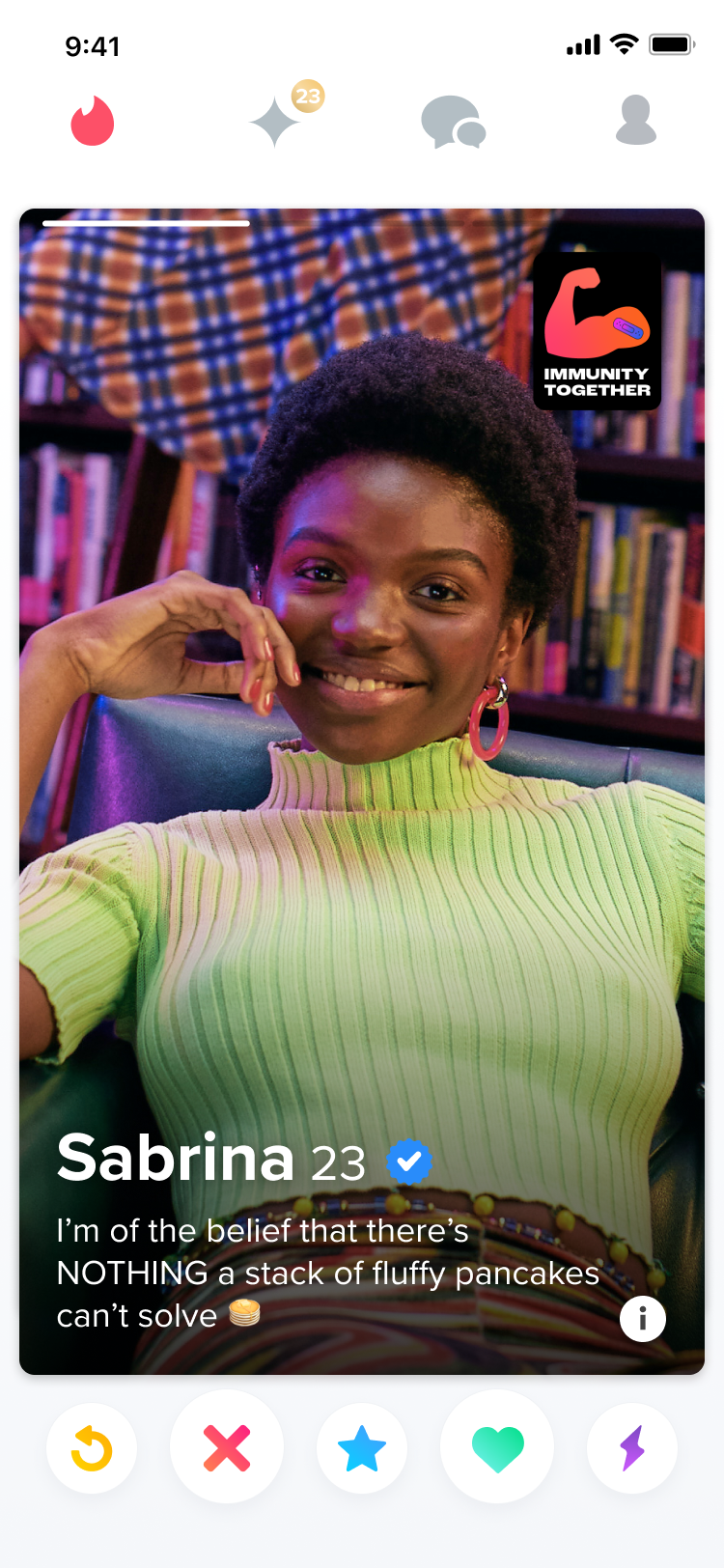 "The Covid conversation is already front of mind for two in three people on Bumble, so it's important to make it easier to feel comfortable and safe on a date."
Tinder has added stickers for users to declare their support for the vaccine rollout as well as launching a "Vaccine Center" with a suite of resources to educate and connect members with their nearest vaccination site.
Alexandre Lubot, CEO of Match Group, which includes Tinder, OkCupid, Hinge and PlentyOfFish, said: "An important part of returning to normal is helping people feel safe as they connect in person.
"A unified push towards more vaccinations will allow people to once again meet in person and connect in meaningful ways."
Showing vaccination status on the apps is voluntary and users are free to decide whether or not they disclose their vaccination status or preferences.
James Preece, celebrity dating expert and dating coach, said: "There's no doubt that dating has been different and somewhat difficult for many individuals over the last 13 months.
"Having the vaccine is one of the most important things people can do to keep themselves and others safe."
People over 30-year-old have been invited to have the vaccine across the country, with those between 18 and 29-years-old also being asked to take up the jab.
Nadhim Zahawi, the UK's vaccines minister said: "I am thrilled that we are partnering up with dating apps to boost vaccine uptake across the country. This is another incredible asset to our vaccination programme – the biggest and most successful in our history.
"The vaccine is our way out of this pandemic and we have made incredible progress so far with over three quarters of adults receiving at least one dose.
"I encourage everyone who is eligible to roll up their sleeves and get the jab – it could save your life and protect your loved ones."