An elderly couple tested positive for Covid-19, just a day before they were due to receive their first dose of vaccine.
Jim and Liz Brown – married for 53 years – initially appeared to be coping well at home but Jim soon started showing signs of delirium, a lesser-known side effect of coronavirus.
After a short hospital visit, the 74-year-old seemed to be improving and was discharged. But last Friday he took a turn for the worse and was re-admitted.
Knowing his dad was a fighter, the couple's son Stephen and his siblings made the decision to request Jim be placed on a ventilator.
But just hours later they received devastating news.
Stephen told STV News: "Things just seemed to be gong at 100 miles an hour, so regular checkups, calls with doctors, calls with nurses to understand my dad's condition, and it appeared to be a gradual deterioration but there were occasions when he seemed to get a wee bit better and that really got our mood up."
"We phoned the hospital and the intention was to do a group call with the hospital so that we could all say our goodbyes to our dad. But by the time we phoned, the consultant that we spoke to told us that he had just died."
Liz was at home dealing with her own Covid battle, unaware her husband had passed away.
Stephen and his siblings had to buy their own PPE to keep themselves safe while breaking the news to their mother.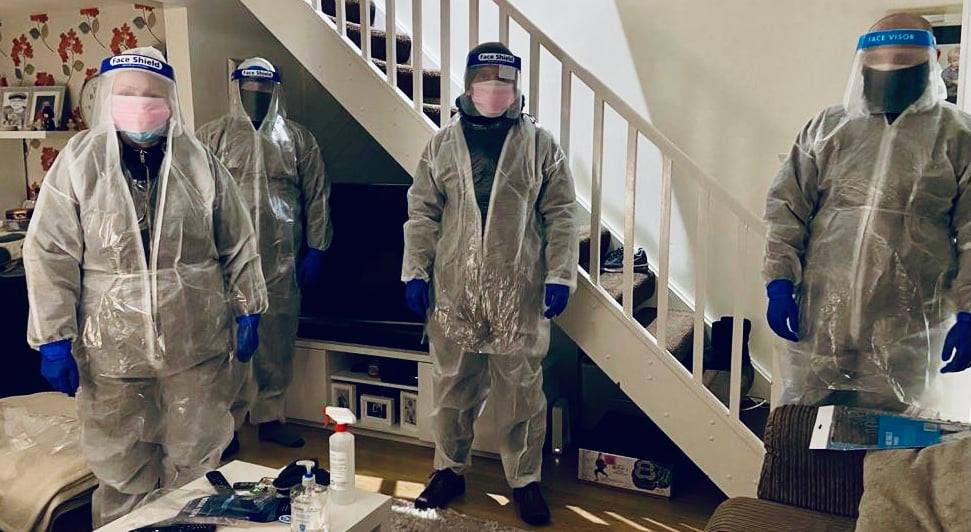 Liz is now being looked after by her daughter while still struggling with the physical and mental impact of the virus.
The family say although Jim had underlying health conditions he was living a healthy happy life before he contracted coronavirus.
They have set up a Just Giving page in his memory and donations can be made by visiting here.