Jason Leitch has said he is more concerned about the spread of coronavirus among COP26 protesters than delegates in the blue zone.
Scotland's national clinical director acknowledged that Covid-19 cases could spike following the event but added that the current modelling does not indicate such a spike.
At the Scottish Parliament on Thursday, Leitch answered questions from MSPs on the Covid-19 Recovery Committee.
Scottish Conservative MSP Murdo Fraser outlined concerns about the high numbers of people travelling to Glasgow for the summit.
It comes after First Minister Nicola Sturgeon said the summit "inevitably" poses a risk of increased Covid transmission.
Leitch however insisted that the 'blue zone' – where delegates and world leaders will be – is as "secure as we could make it".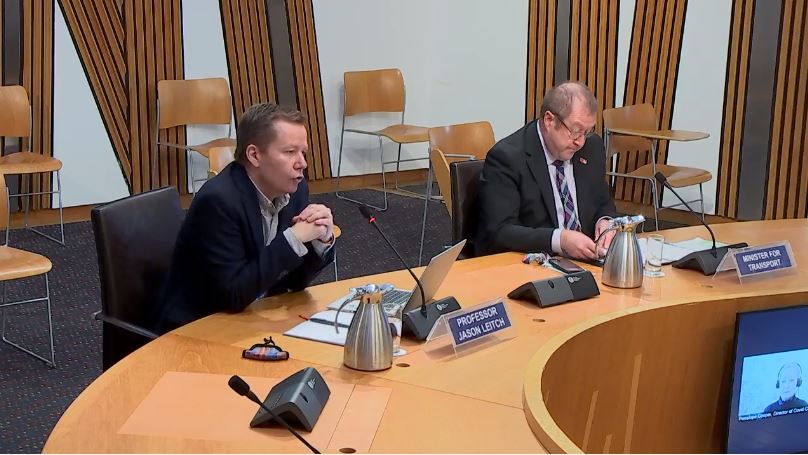 "Fundamentally, as you can imagine, we've been in the planning for this for some time," Leitch told MSPs.
"We've had a pandemic for two of the years of the planning for this. It was postponed last year, if you recall, so we had quite a lot of stuff in place for that and now, here we are, it's this week.
"There are already delegates in the SECC. I did a site visit, the final site visit, for Covid safety, let's call it, on Monday or Tuesday of this week and it is as impressive as you would expect it to be.
"But there weren't many human beings inside it yet, which is of course the variable which we're going to add principally this weekend."
The national clinical director explained that in the blue zone, a maximum of 14,000 of the 26,000 delegates will be allowed inside the SECC at any one time.
He said that "pretty much all" of those in the blue zone will be vaccinated, with vaccines having been offered to all registered delegates from the global south who are unvaccinated.
Leitch also set out the requirements for delegates to wear face coverings, except in negotiation rooms, whilst one-meter social distancing will also be required alongside standard hygiene measures.
A lateral flow test showing that a delegate is negative for Covid-19 will also be required for entry to the blue zone.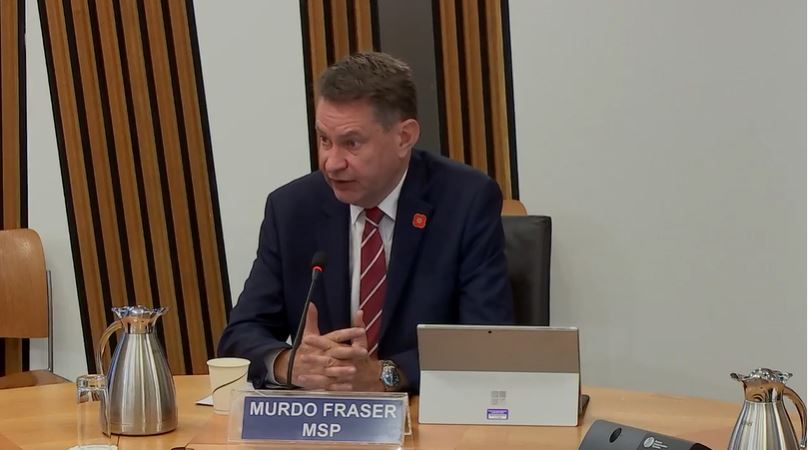 Leitch explained that he is more worried by the areas where protesters and activists will be, with the risks associated with transmission amongst large gatherings.
He said: "I'm actually not overly concerned about the blue zone, genuinely. I can't guarantee it, but it's as secure as we could make it given the circumstances.
"The green zone, and then let's call it the protesters, activists, beyond that, they will have to follow the rules in place in Glasgow at the time.
"That area worries me more, we're not entirely sure where all of those people are from, we have less control, we can't lateral flow test them all every day, I don't know their vaccine status, et cetera, et cetera.
"So that piece has always been the bit that's worried us more – large gatherings, just as you would expect.
"They will be subject to the same rules as you and I if we were walking down Sauchiehall Street tomorrow."
Leitch indicated that any such spike after COP26 may not guarantee a re-introduction of Covid restrictions, but said that if numbers continue to increase, then the advice may change.
He told MSPs: "It's pretty much impossible to model this. It's too complex. There are too many people, too many countries, too many variables.
"The next few weeks of modelling, the stuff that we publish every Friday, don't show a particular spike, but you won't get a spike from COP next Tuesday.
"The spike from COP, either in this country or remember, we could export virus as well as import virus, so spikes that other countries would take home wouldn't happen because of the incubation period for two or three weeks later.
"Our present modelling doesn't show a spike after COP, but I cannot guarantee there won't be a spike after COP.
"I also can't guarantee that would then need a reverse gear, you wouldn't expect me to be able to do that.
"If the First Minister asks me today what would be your advice, I'd say stay where we are, this is what we should do, but if the numbers go up, that advice will change."
He added: "Yes, there's a risk."