Christmas celebrations across Scotland have been muted in recent years – the lights at festive markets dimmed, family reunions postponed and office party shenanigans curtailed.
The coronavirus pandemic shattered our normal expectations of the festive season. And although all lockdown restrictions were lifted months ago, normality still feels far away.
This year's festive period takes place amid the backdrop of industrial strife, rampant inflation and a cost of living crisis that has forced millions to reassess their spending priorities.
Hard-pressed hospitality and retail businesses feel like they are lurching from one crisis right into another.
Empty streets have been replaced by a familiar hustle and bustle and football stadiums are full again as the SPFL calendar resumes following a pause for the World Cup.
In that respect, there is relief across the board, but the current economic pictures means survival is still at stake as rail strikes hamper people's journeys into city centres and their spending power is diminished once they reach their destination.
The ghosts of Christmas past
In 2020, Christmas was effectively cancelled. Scots were allowed to mix indoors on Christmas Day itself – eight people from three households – but they couldn't stay overnight as the whole mainland moved into level four lockdown restrictions from Boxing Day.
Fast forward 12 months and many of us had been vaccinated – but normality remained far away.
The build-up to Christmas 2021 was dominated by reports of the Omicron variant of Covid, which saw workplace celebrations called off and people told to limit their interactions with people ahead of meeting up with friends and family.
Unlike the previous year, restrictions on household numbers did not apply, but crowds at public events were capped and nightclubs shuttered once again.
Now, here we are approaching Christmas 2022 – the first Christmas where Covid hasn't dominated our lives since 2019.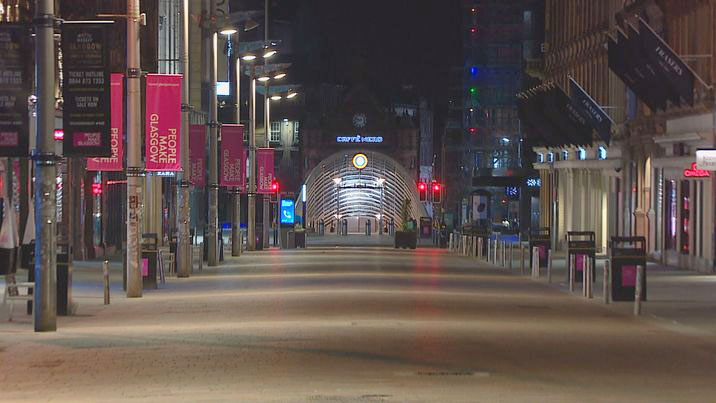 Booming start is cooling off
Louise Maclean walks into the warm environs of The Raven pub for a well-earned cup of coffee on a cold and frosty morning in Glasgow.
She has just navigated along the gridlocked M8 motorway from Edinburgh on a visit to one of Signature Group's four premises in the city.
It has been a brisk start to festive trading for the company, which also operates the Smokin' Fox, Church on the Hill and The Spiritualist in Glasgow, as well as numerous bars in Edinburgh, Aberdeen, St Andrews and Stirling.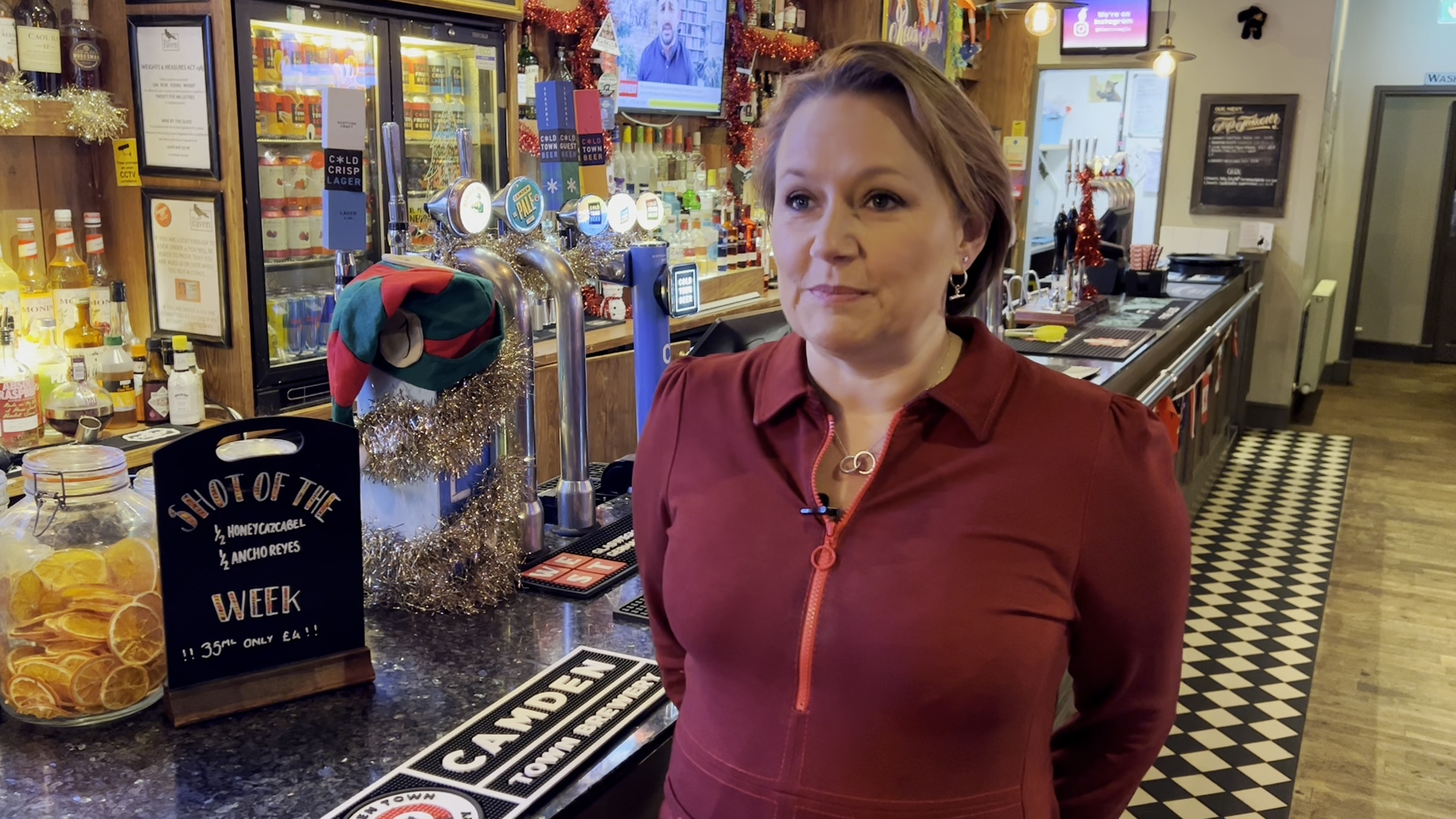 But Maclean, the group's business development director, is still worried about the days and months ahead. Lockdown restrictions might be long gone but the hospitality industry is still being buffeted by strikes, inflation and skyrocketing energy prices.
"I guess you could call this an economic pandemic," she told STV News. "Obviously not as serious with deaths or anything as doom and gloom as Covid was – but this will hurt us financially massively.
"We are struggling to enjoy it (removal of Covid restrictions). We are struggling to look forward to the future, immediate future, with any particular joy and hope. I don't want to sound mercenary or doom and gloom about it.
"Last year, when Omicron hit, our cancellations came in thick and fast. Now we're not seeing as many cancellations. What we won't see though (due to strike action) are what we call 'walk-ins', that's people who are just out for a bit of Christmas fun and fancy popping out for something to eat and drink.
"January and February are looking very, very bleak. We're quite fortunate in Edinburgh that we have the Six Nations and we've got three home games this year, so that gives us a boost.
"But make no bones about it, January is going to be painful for us."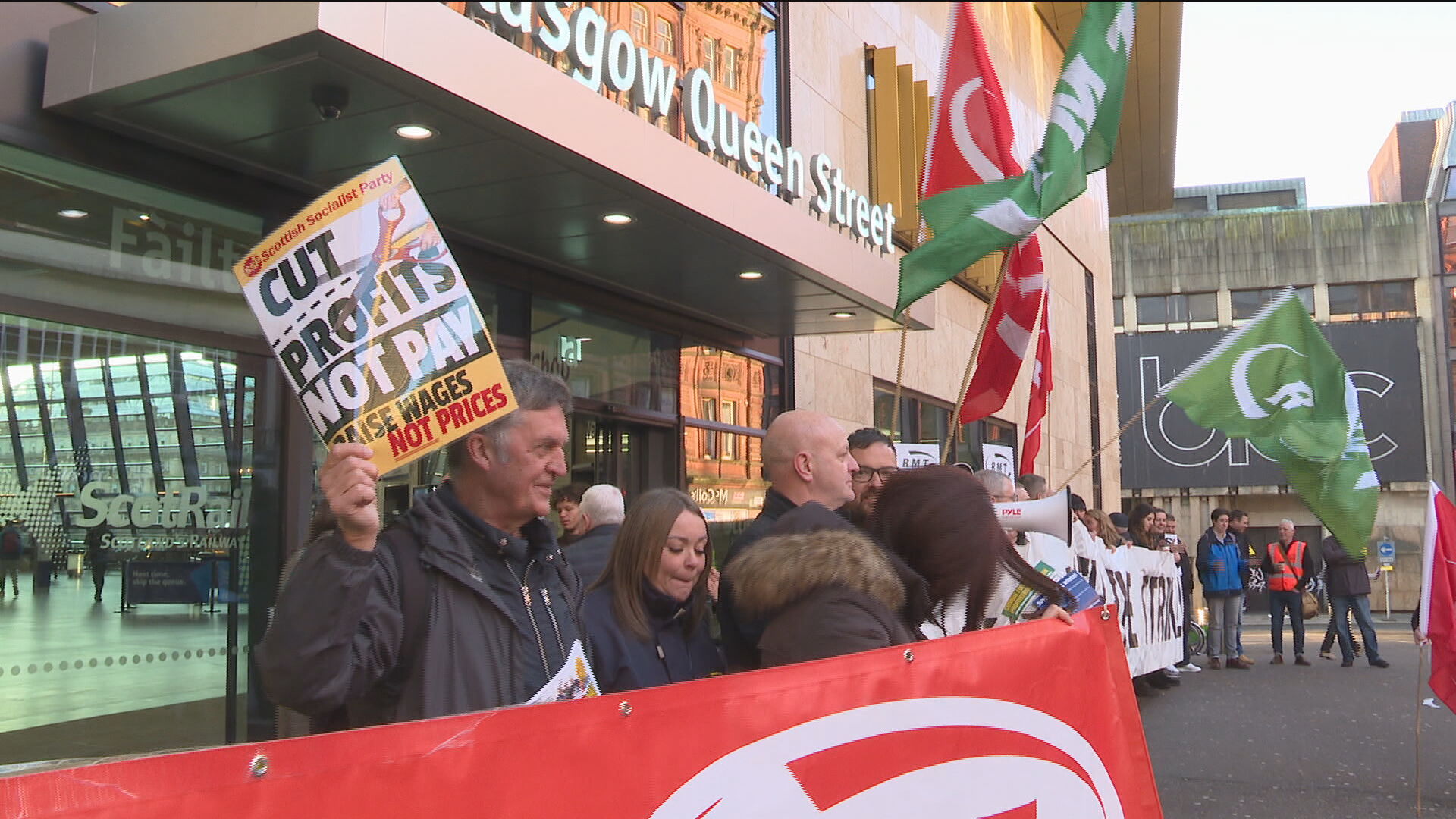 Ms Maclean says the Signature Group is generating large revenues but struggling to turn a profit – partly due to the large rise in footing the company's wage bill.
"We are paying significantly higher than we were," she said. "We've got an extra £800,000 to £1m in staff costs – that's additional staff costs. We've then got a £750,000 increase in our energy (as a business) and we're one of the lucky ones. We have a contract that we're lucky to still be working with.
"On top of that, we've got supplier increases – the price of everything has gone up. The increase in all of our produce has gone up, so right now the additional revenue that has to come out of our profits is higher than the profit we made the year before."
The FIFA World Cup in Qatar gave the hospitality trade an early Christmas present as people ventured out to watch the big matches with their friends and colleagues.
The tournament has now come to an end and the backdrop of industrial strife and the cost-of-living crisis has risen to the fore once again.
"We are really nervous that it is about to fall off a cliff," said Ms Maclean.
Festive spirit alive and well
As darkness falls over Buchanan Street, the bright lights of the Christmas market next to the St Enoch Centre illuminate the throngs of Christmas shoppers.
The mulled wine and German bratwurst stalls are doing a roaring trade, making up for lost time following the vortex of the last two lost years.
But the busy city streets don't tell the full story.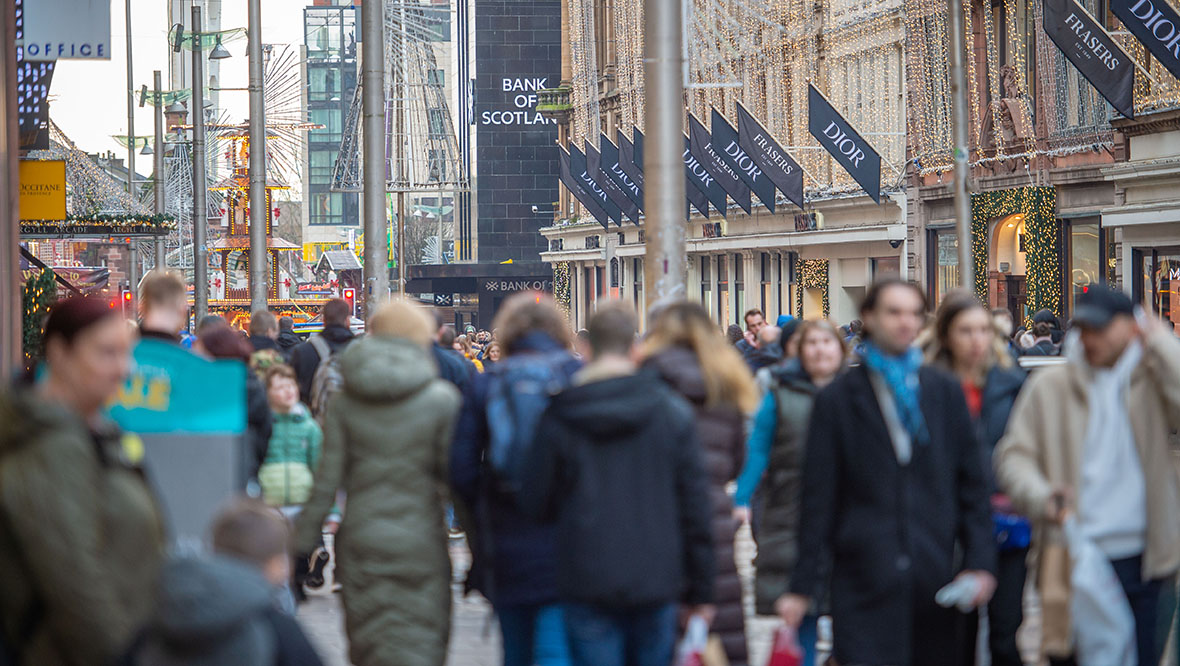 Lockdown restrictions may be long gone, but figures suggest Covid-19 infections are rising in most parts of the UK – albeit they are still well below levels reached earlier this year.
In England, infections are estimated to have climbed above one million for the first time since the end of October, while Scotland and Wales have both seen an increase.
Furthermore, UK inflation eased back by more than expected last month from October's 41-year high, but households remained under pressure due to sky-high food and energy costs.
That means people's disposable incomes are shrinking and people have less to spend on social activities.
Deputy first minister John Swinney did announce a freeze to business rates in the Scottish budget last week, but many industry leaders feel he didn't go far enough.
The surrounding businesses lit up in the glow of the lights emanating from George Square are in survival mode. Many retailers and hospitality businesses are under threat of closure and some have already said they will shut in the first few months of next year.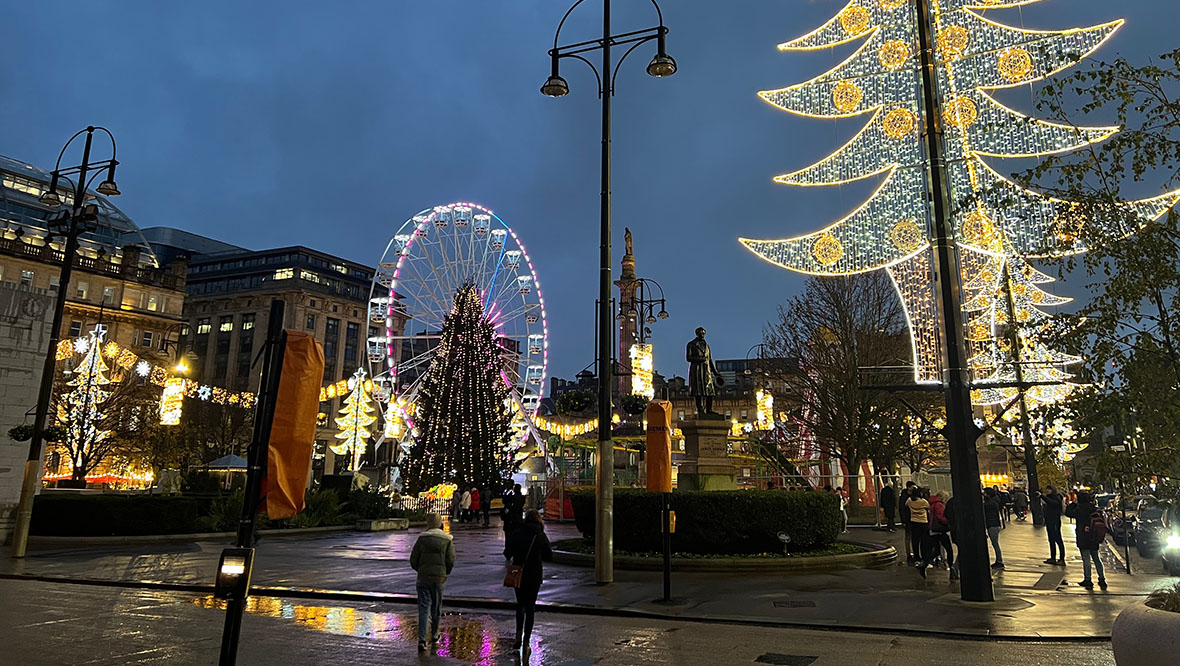 "People are still worried and anxious, whether that be about recruitment, energy bills or supplier costs," said Stephen Montgomery, spokesperson for the Scottish Hospitality Group.
"Many businesses are seeing some cancellations but we're hopeful of coming through the festive season with a positive message. However, it's not all rosy.
"It's the first time for three years where Covid hasn't dominated. In 2020, it was lockdown restrictions and people had to be home by midnight. Then last year everybody was gearing up for a big night until the public health guidance came out urging businesses to cancel office parties.
"Everybody had already put their drinks orders in, so when it kiboshed it cost the industry millions of pounds.
"This year, businesses have put a lot of effort into Christmas. Many have been planning since September/October and going big on advertising in a bid to get that wow factor.
"But everything keeps rising and the industry is on a knife-edge, just trying to get enough money over these next few weeks to see them through January and February next year."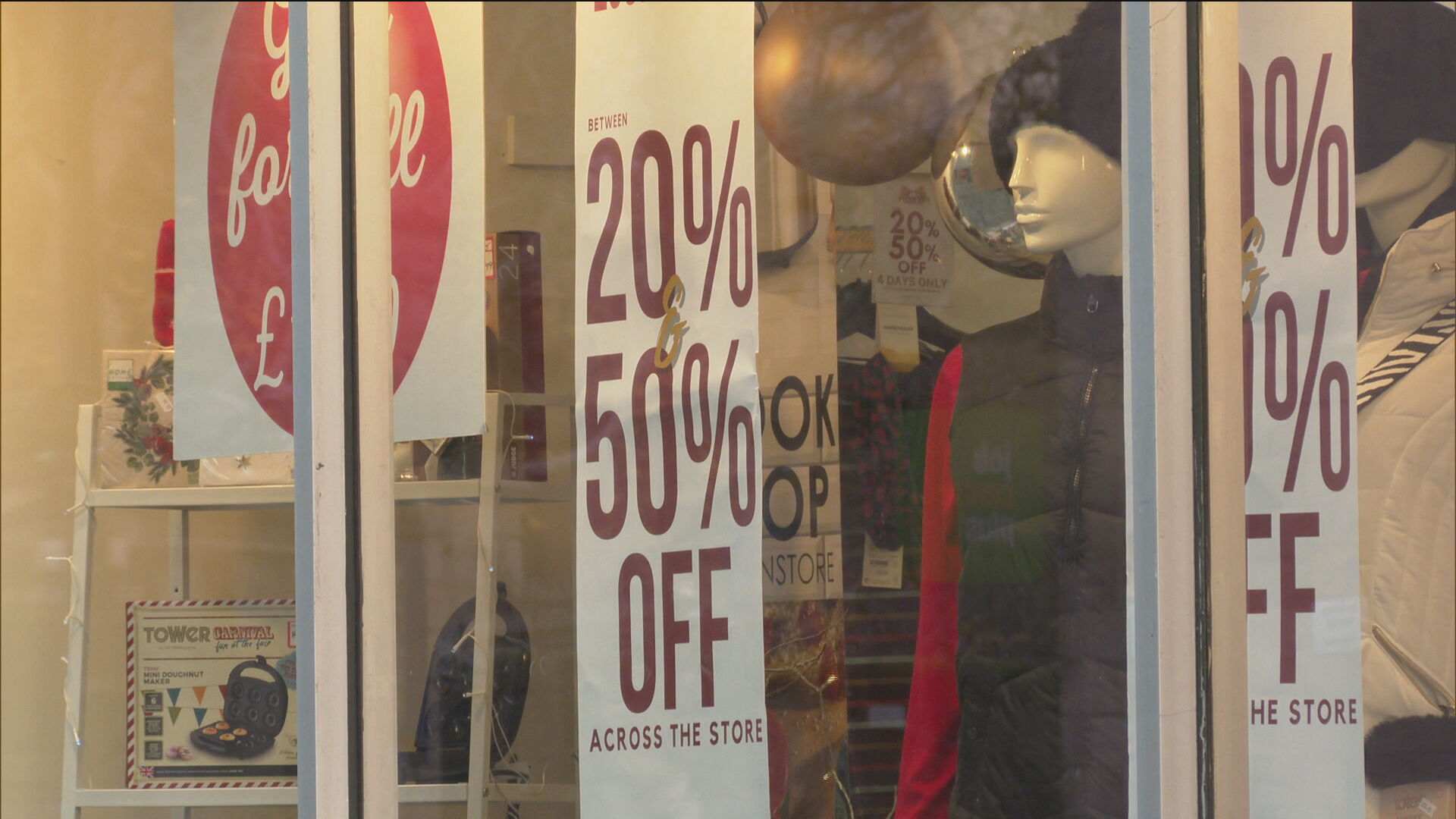 Mr Montgomery says businesses in areas reliant on tourism – such as the Highlands and Islands – are particularly susceptible to closure early next year.
The UK Government's energy price guarantee comes to an end in March, and although it has promised to continue assisting people and businesses with their bills, the financial implications could be severe.
Mr Montgomery said: "Overall, people are relieved we have made it to the festive period without any Covid restrictions coming back in and there is no threat to public health and businesses.
"But it feels like businesses are just going from one issue to another and there needs to be more support.
"We don't know where we will be by the end of March. Utility bill support from the government is coming to an end and bills are going to be massive. Some businesses – especially in the Highlands and Islands and areas reliant on tourism – will take the decision to close completely in January.
"People do not come into business to shut down two or three days a week. Entrepreneurial people do not like doing that."
The current issues facing hospitality come after many shuttered their doors for good during the pandemic. Bars, pubs and restaurants faced some of the harshest restrictions during the various lockdowns implemented in Scotland.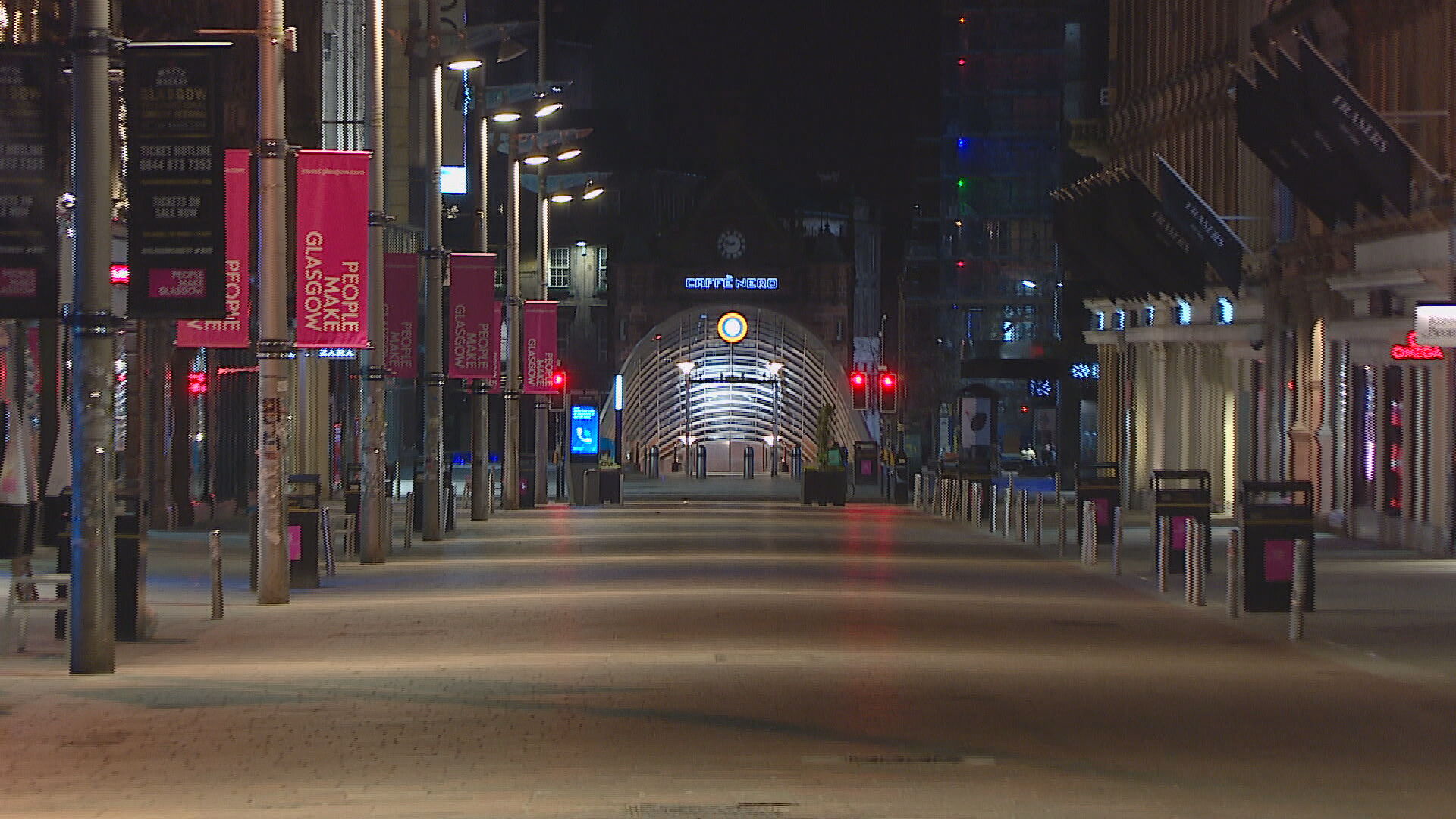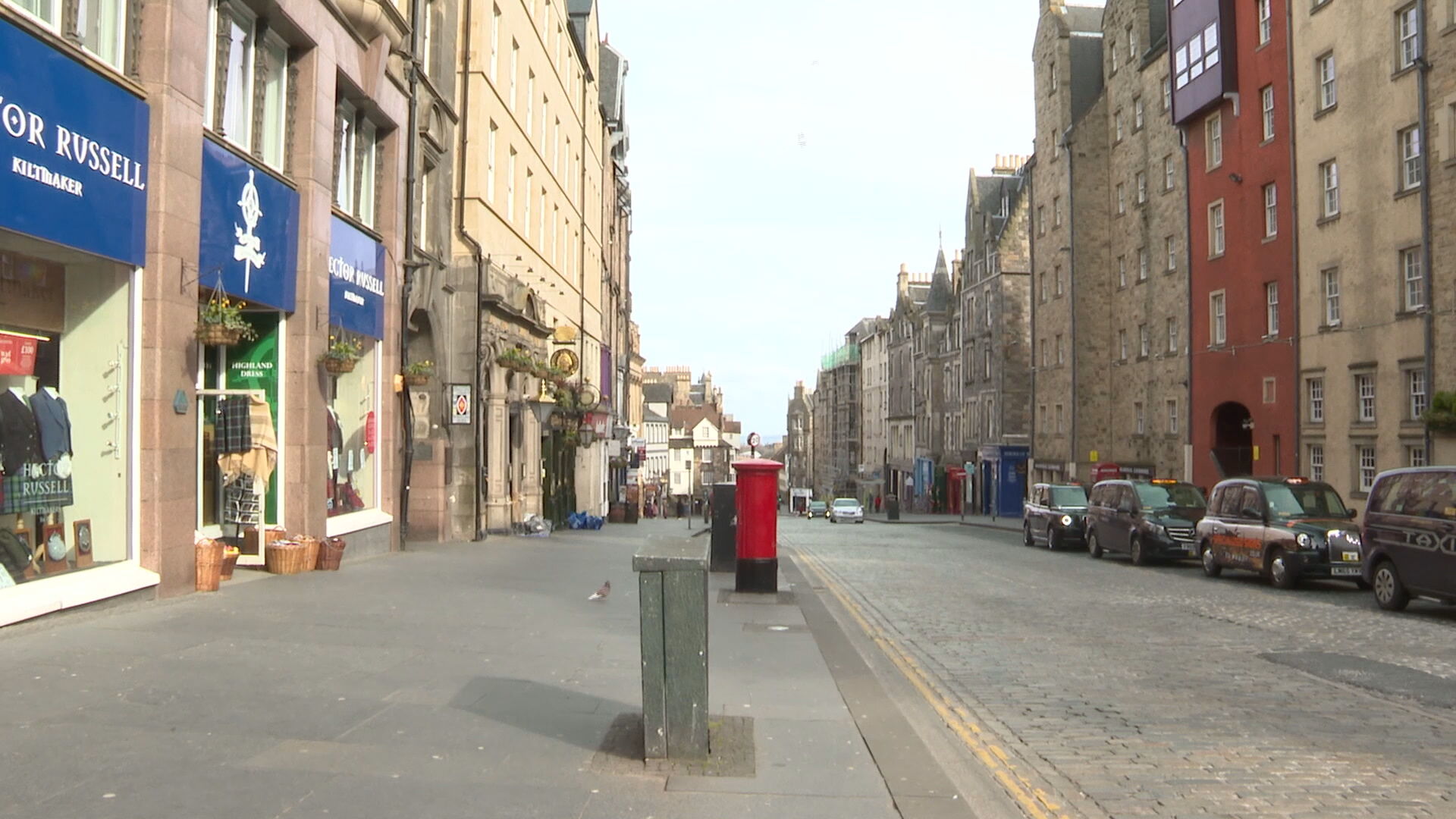 Michael Grieve, chairperson of Night Time Industries Association Scotland, said: "Those that survived the calamitous lockdown through the pandemic are now subject to crippling operating costs which have been impacted by inflation, Brexit-related supply costs and market volatility, particularly in the energy sector.

"The debilitating industrial action across Scotland's' rail infrastructure, coupled with extreme financial pressures and the uncertainty around customer confidence through the festive period will undoubtedly wipe out a significant number of businesses across Scotland leading into the new year.

"The Scottish Government cannot delay or water down this vital support, and must ensure we give every opportunity for Scottish businesses to survive with at least the same level of business rates support provided to those in England."
Spending less on presents
More than two-fifths of Scots say they will be spending less on Christmas gifts this year, according to a poll by sustainability campaigners Zero Waste Scotland.
The poll of 1,000 people found that 44% will spend less on presents this year, with 61% saying that they are happy to receive a second-hand present.
The survey also found that people who celebrate Christmas are more concerned about spending time with loved ones than giving or receiving gifts.
Figures released by the Scottish Retail Consortium (SRC) show Christmas shopping and Black Friday helped boost sales in November – giving retailers a "smidgen of hope".
Total sales in Scotland last month increased by 8% compared with November 2021, when they had grown 2.6%, the SRC-KPMG Scottish Retail Sales Monitor showed.
Ewan MacDonald Russell, deputy head of the SRC, said: "There was a small but welcome boost to Scottish retail sales in November as shoppers took advantage of discounts to belatedly begin their Christmas shopping.
"In contrast to last year where Christmas shopping happened earlier, it appears consumers were waiting for November promotions and discounting to galvanise them into shops.
"These figures will give retailers a smidgen of hope as we enter December's make-or-break trade. However, that optimism is heavily tempered by the reality that household incomes remain significantly squeezed under the pressure of rising food and energy bills."
It was only in April that Scotland's last remaining Covid restrictions were lifted, as the rule urging people to wear face coverings in public places moved into guidance.
Looking around, life seems much more back to usual compared to the dark days of lockdown.
But with workers across numerous sectors taking strike action and the cost of living at the forefront of people's minds, it's perhaps too soon to say that we are back to enjoying a normal Christmas in Scotland.