Covid-19 survivors are being urged to donate blood in a bid to help save the lives of sick coronavirus patients.
With cases surging across the country, the Scottish National Blood Transfusion Service (SNBTS) needs 350 people per week to donate convalescent plasma during lockdown.
Potential donors must have tested positive for Covid-19 and have been symptom-free for 28 days.
Doctors say it is important that donors feel fit and well and have returned to normal activities and be aged between 17 – 65 (or up to 67 if you're a regular blood donor).
Dr Nicole Priddee, SNBTS consultant haematologist said: "Giving blood is considered essential travel by the Scottish Government – and if you've had Covid-19, your journey could help save the lives of those still suffering.
"If you're an adult who has recovered from Covid-19, it's usually because your immune system developed anti Covid-19 antibodies.
'If you've had Covid-19, your journey could help save the lives of those still suffering.'

Dr Nicole Priddee
"If you then donate your plasma, Scottish hospitals can use it in the fight against Covid-19.
"Right now, doctors across the UK are using convalescent plasma to treat patients in clinical trials, and the need is rapidly rising.
"However, antibody levels reduce rapidly after four months, so it's critical to get in touch sooner rather than later.
"Donors can now give convalescent plasma at any blood donation session across the country, ranging from our city donor centres to local sessions in town halls.
"Appointments can only be booked by phoning 0345 90 90 999, and stating that you want to give convalescent plasma."
'I donated convalescent plasma after it helped save my mum's life'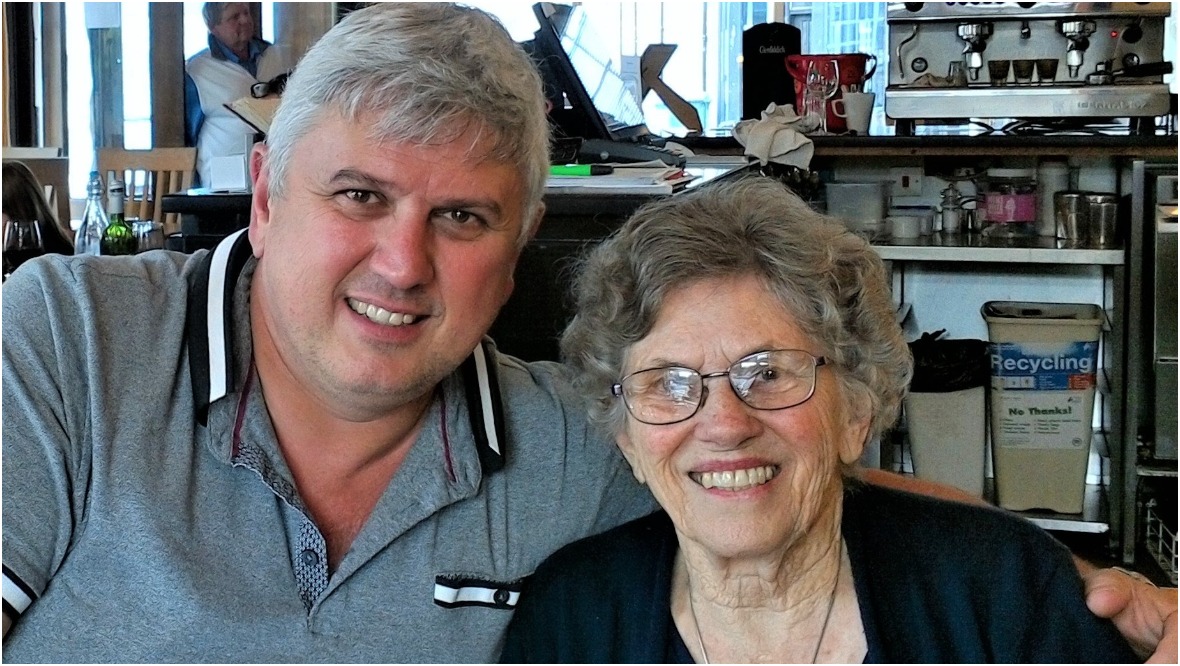 Peter Hayward is an engineer from Nairn. In October last year, Peter, 53, his wife and his mother all contracted Covid-19. Mum Odeen, 80, was given convalescent plasma to help her recovery – which made Peter decide to give it too.
"Mum came over from Ireland to stay with us earlier in the year because she has multiple myeloma and is having chemo, and we wanted to look after her.
"Unfortunately, we had an electrical fire in the house – not a big one, but there was soot everywhere and we had to move into a succession of hotels while the house was renovated. That's where we all caught Covid.
"Mum was tested first. It was just a cough at that point, and we thought it might be a symptom of the chemo, or smoke inhalation, but then it came back positive. I got tested too, and it also came back as positive. From then on in things got rapidly worse.
"I was very, very rough – I managed to stay out of hospital, but I had just about every symptom in the book. The sheer fatigue is intense, and I had to concentrate on simply breathing.
'Nobody wants to get coronavirus. I've had it, it's real, and you do not want it. However, if you have had it, go and give convalescent plasma. Help the people who need it now.'

Peter Hayward
"However, mum ended up in hospital for three weeks, on a ventilator at times. The doctor phoned and said he was looking at trying convalescent plasma on her – at that point he wasn't holding out much hope, but he thought this was the best way of giving her a chance, so of course we agreed.
"It was that phone call, and finding out people who had had Covid-19 could give convalescent plasma to help people who were very ill with Covid-19 that made me take an interest in donating myself. So 28 days after I recovered, I donated at Inverness Blood Donor Centre, and I'll be back to give plasma again as soon as it's time.
"Mum did then start improving – she managed to pull through and was released from hospital, and now she's going from strength to strength. As she said herself, there comes a point afterwards when you're suddenly aware you don't have to think about breathing any more, and it's a massive relief. I class us as very, very lucky – particularly with her age and health conditions – that we all did survive it.
"Nobody wants to get coronavirus. I've had it, it's real, and you do not want it. However, if you have had it, go and give convalescent plasma. Help the people who need it now."