Since the beginning of the coronavirus pandemic many people across Scotland have enjoyed welcoming a new dog into their home.
However the trend has led to a spike in the cost of the popular pets, as well as warnings that the surge in demand could spark an increase in the illegal pet trade.
Canine Country Club, a dog care and training centre in Stonehaven, has seen recent demand for its services more than double.
Holly Masson, director of Canine Country Club, told STV News: "Before lockdown we were lucky, we got one or two enquiries a month.
"And since the Government had the go-ahead about people going back to work and school, we're now getting one or two enquiries at least every two or three days."
Research into 20 popular breeds of dog showed the average price increased from almost £900 between March and September last year to almost £2000 over the same period this year.
The rising cost of puppies has led to concerns that it provides the perfect breeding ground for unscrupulous dealers to cash in.
Police and animal welfare charities routinely disrupt the illegal puppy smuggling trade.
In May this year, the Scottish SPCA rescued 13 puppies from an illegal dealer at Cairnryan Port in Dumfries and Galloway.
In 2018, 27 puppies were seized at the same port. They were found by police locked in large wooden containers.
And just last month, the Scottish SPCA issued a warning about buying dogs online after two spaniel puppies were found dying "alone and afraid" at the side of a road in Dumfries and Galloway.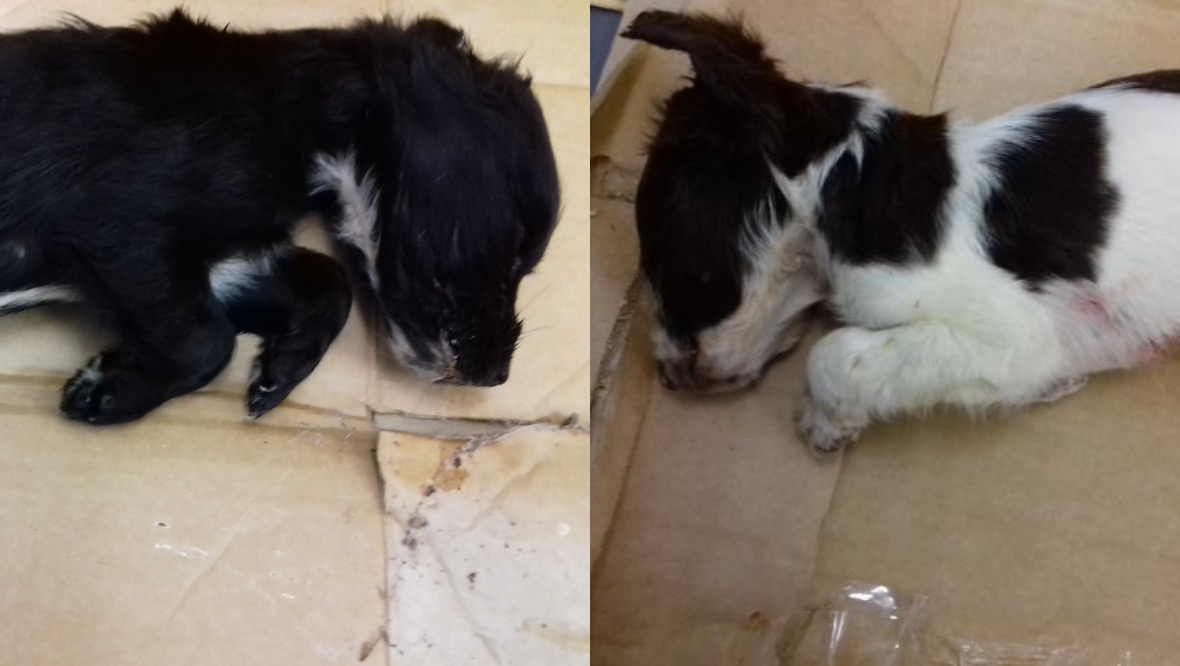 One passed away, whilst the other had to be euthanised under veterinary advice. They were believed to be around four-weeks-old, with investigating officers suspecting they came from a low welfare puppy farm.
Mike Flynn, chief superintendent at the Scottish SPCA, said: "The high-level breeders and dealers – all they're interested in is money. They are not interested in the welfare of their animal. And once they've got your money, they are gone."
There have also been warnings that dogs could be abandoned in the coming months due to job uncertainty or their owner's lack of time.
Chief superintendent Flynn added: "Do your research first, and only take on a pup or a kitten if it suits your whole lifestyle – not just what's happening during this dreadful time that we're all living through."
By Jenness Mitchell & Louise Hosie