The cost of popular family meals such as pasta bake, fish fingers, chips and beans and homemade spaghetti bolognese has increased by up to 27% over the last year, figures show.
Which? found the prices of pasta sauce, penne pasta and cheddar cheese to make a quick pasta bake for four people have jumped from £2.68 (67p per portion) in the three months to the end of last May to £3.39 (85p per portion) for the same period this year – an increase of 27%.
The consumer group analysed the prices of almost 26,000 food and drink products in May for its inflation tracker at eight major supermarkets – Aldi, Asda, Lidl, Morrisons, Ocado, Sainsbury's, Tesco and Waitrose.
The overall price of a regular fish finger supper with chips and beans went from £3.06 (76p per portion) to £3.79 (95p per portion) – an increase of 24%.
This was mainly driven by baked beans, which went up by an average of 36% and by 77% for HP Baked Beans in a Rich Tomato Sauce bought at Asda.
The price of frozen chips increased by an average of 23%, but Sainsbury's 900g own-brand French fries increased from 83p to £1.75, or 110%, according to the tracker.
A similar item at Lidl – Harvest Basket French Fries 900g – went up 99% from 68p to £1.35 over the same period.
Which? also looked at a standard spaghetti bolognese recipe including beef mince, onion, carrots, stock, garlic, chopped tomatoes and dried spaghetti, as well as olive oil.
The meal went up from £5.53 on average (£1.38 per portion) in the three months to the end of last May to £6.63 (£1.65 per portion) this year – or an extra 20% on average across the eight supermarkets.
Some of the key ingredients saw much bigger increases, however, with own-label beef mince 4% fat 500g rising from £2.89 at Tesco to £4.60 – an increase of 59%.
Which? found the cost of a typical Sunday lunch of roast chicken, potatoes, peas, broccoli, carrots and gravy as well as vegetable oil to cook with had increased by 13% over the year.
Vegetable oil has increased in price by 43%, and chicken gravy granules by 40%, while a 1kg bag of Asda own-label peas surged in from 76p to £1.33 – an increase of 74%.
Once again, Which? found that, despite generally being the cheapest option, inflation on value ranges far outstrips other foods.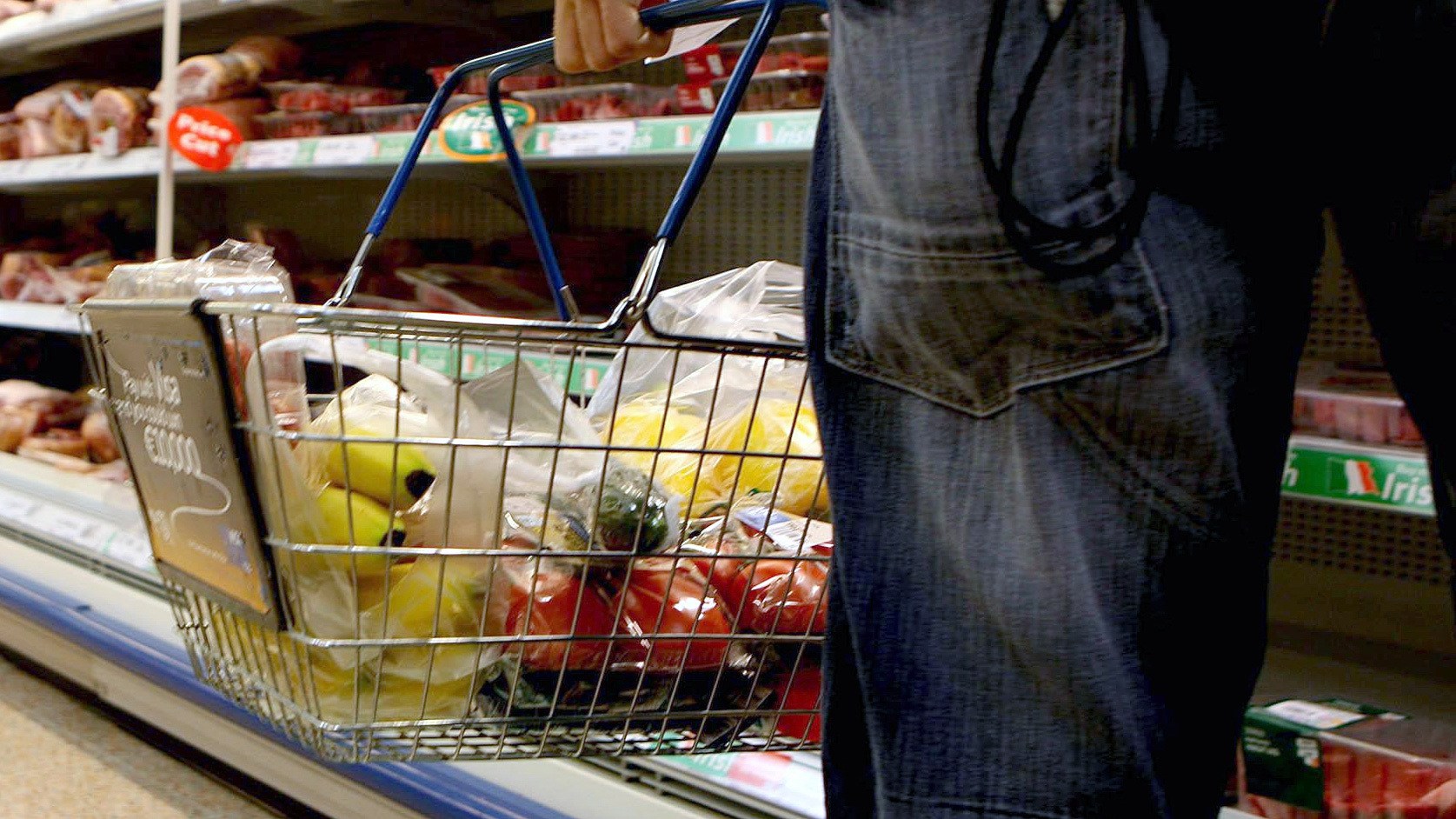 According to the tracker, inflation on own-label budget goods continued to increase from 25% in April to 26.6% in May, higher than regular own brands (19.1%), premium own brands (12.9%) and branded food and drink (13.2%).
The watchdog said the examples of "massive price hikes" on everyday ingredients showed how difficult it had become for households, particularly those on low incomes, to feed a family.
The boss of Tesco on Friday said there are "encouraging early signs that inflation is starting to ease" despite the current soaring food prices.
Ken Murphy, chief executive of the UK's largest grocery chain, stressed that customers "continue to face significant cost-of-living pressures" but provided further optimism that rampant food inflation could have passed its peak.
The most recent official data showed that food inflation struck 19.3% in April, dipping only slightly from March's eye-watering 19.6% and remaining close to the highest rate for more than 45 years.
It came as the supermarket group reported total sales of £14.8 billion for the 13 weeks to May 27, with a like-for-like sales increase of 8.2% against the same period last year.
Sue Davies, head of food policy at Which?, urged the big supermarkets to do more to help lower-income families.
She said: "The cost of food during this period of economic uncertainty has turned the pleasure of mealtimes with loved ones into a nightmare for the millions that are struggling to afford food.
"Supermarkets must put their customers first by stocking budget lines in all of their stores, including convenience stores, to ensure easy access to basic, affordable food ranges as well as provide transparent pricing so people can easily work out which products offer the best value.
"Official inflation data due out next week is still expected to show food prices at an elevated level. If supermarkets can't do the right thing by their customers, it's time for the government to take action."