I drive a lot. But it was a recent visit to a petrol station, en-route to the Edinburgh newsroom, which really made the cost of living crisis cut through.
"That's £64, please", the petrol attendant said. 
"Err, no", I said, somewhat surprised. "I'm sure I put in £35 of diesel," I stated, matter-of-factly.
Sure, I was perhaps topping up my tank absent-mindedly, but there was surely no way I'd put that much in so quickly?
"No, you must have been looking at the litres; not the cost", I was told.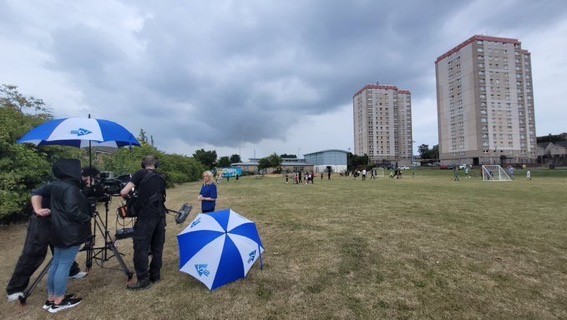 Such was my confidence, I said I'd quickly go and double-check. Sure enough, it was £64. And just like that, £64 was spent – not on a luxury, but on an essential cost in order to get to work. 
I paid and walked out – somewhat embarrassed I'd queried the amount, but in that very moment I realised the cost-of-living crisis was real and it was definitely affecting me.
It got me thinking about the extent of this crisis and how it was affecting different people in different ways.  
I realise that querying a cost and then subsequently paying it with a red face isn't exactly "struggling", but it is an example of what is happening to all of us right now.
So, I wanted to find out just how hard this is hitting us all and suggested a series of cost-of-living specials to the newsroom here at STV.
It was the easiest pitch of my career as the production team united in solidarity against a common issue that was hurting all of us.
We decided on a tour of central Scotland to meet real people with real problems and find out exactly how far and severe this current crisis really is. 
So, our road trip began in Greenock Town Centre. Why there? We wanted to travel coast to coast to get a real sense of the impact of the cost of living crisis. 
Statistics (from the Scottish Index of Multiple Deprivation) also told us that was the most deprived area of Scotland.  So how were people there coping with rising costs? And how was it affecting their mental health? 
It was in Greenock our reporter Susan Ripoll met Fiona Pratt who told us she'd lived with recurring depression since the 1990s.  She was referred to a community project called Broomhill Gardens and Community Hub in Greenock. 
The social enterprise  allows people who have experienced mental health issues or long-term unemployment to volunteer or work in the greenhouses with lots of plants. 
She told us how she used this wonderful facility about three or four times a week. But the current climate of rising costs has her worried about its future. 
"If this place went, I don't know what I would do," she told STV News. 
Light relief came from Gourock Outdoor Pool, just a stone's throw away from Greenock Town Centre.  The regulars there told us how this open-air pool lifted their mood and boosted their mental health.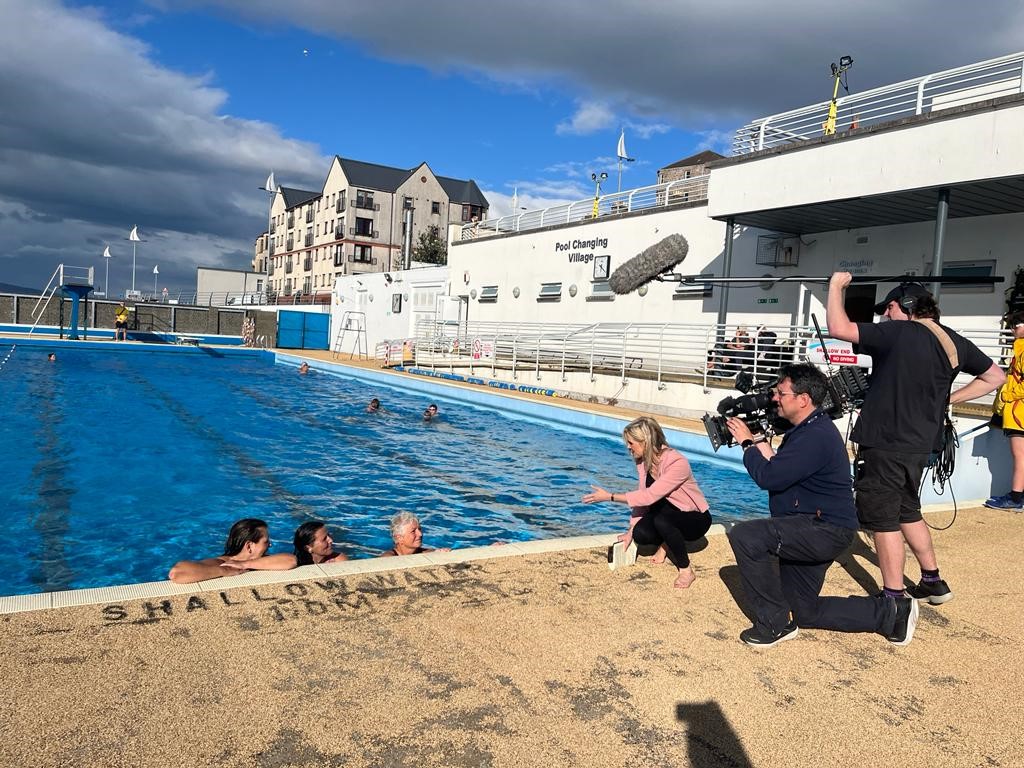 I must say, after broadcasting the STV News at Six live from there on the first night of our special Cost of Living coverage, I was tempted to follow in Frankie's footsteps and swim there every day for the mental and physical benefits. 
Keen viewers will have noticed her handstand in the water as we wrapped up the programme that night!
Food security.  A massive issue right now.  And with staples like bread going up in price, where better to anchor our STV News at Six than a well-known family-run bakers, like McGhee's in Glasgow? 
There, one of the company owners and top baker, Ian McGhee, talked us through the cost increase in a humble Empire Biscuit. 
Flour, sugar and rapeseed oil are all dearer than they used to be – and baker Ian told us he certainly didn't want to ditch the cherished sugary jelly tot on top to slash costs.  As a massive fan of these tasty biscuits, I whole-heartedly agreed. 
Anchoring the STV News at Six from McGhee's bakers on day two of our coverage is an experience I'll remember forever: the incredible smell of the baked goods; the sheer scale and efficiency of the cake and rolls production and – how can I forget it – the red hairnet which was required to be worn within the bakery for food hygiene reasons.  I did that, dutifully, but I don't think my co-anchor, John, will ever let me forget that image!
By Wednesday, it was off to the heart of Scotland and we found ourselves in Falkirk. 
A walk through the High Street (with its iconic steeple in the background) and I slipped off down an alley way, only to find myself in the shortest street in Great Britain (well, that's what the plaque said). 
There I got chatting to pub landlady, Jane White.  She told me she was working a 70-hour week to make ends meet at the Tolbooth Tavern. 
Covid and lockdown had also hit her pub hard, reducing staff members down from 12 to five. 
And now she had the cost-of-living crisis to contend with. 
But she refused to let it dampen her spirits, telling me:  "I'm still pulling the pints, but it's not going to make me a millionaire!"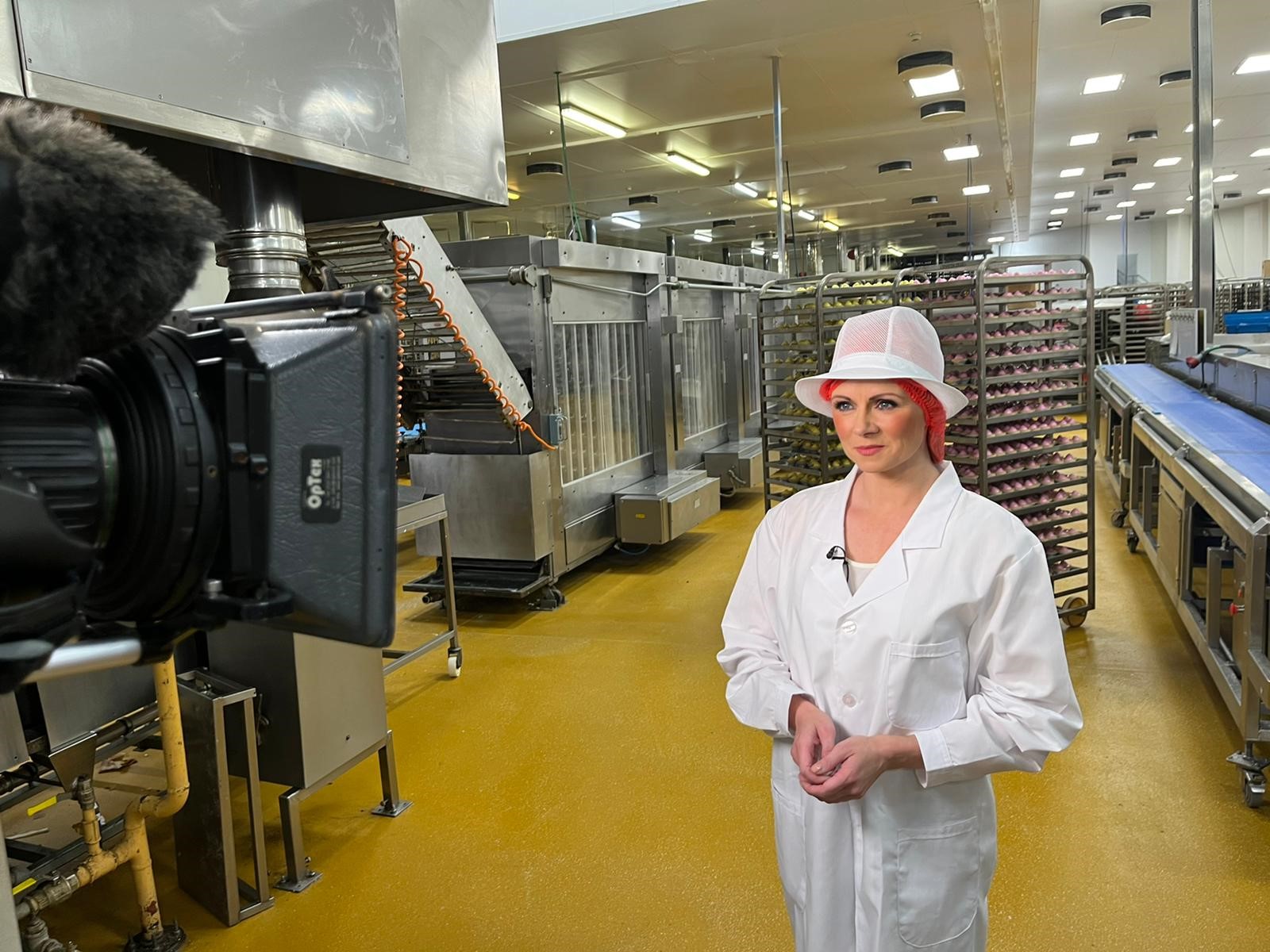 In Falkirk town centre I also met Louise McKnight – owner of coffee shop 'Coo Wynd' on the lovely little street, just off the High Street, known as 'Cow Wynd'. 
Louise and her husband got their business through the pandemic. The coffee shop is busy, as they have very loyal customers and people are glad to be out and about again.  
But her words to me?  "It won't be the pandemic which kills us;  it will be energy costs."  That really did make me realise how monumentally hard it was for small businesses, in the face of rising energy bills. 
Further east, we discover the Goodtrees Neighbourhood Centre – a charity which caters for families from all backgrounds to break down societal barriers and ensure opportunity is there for all. 
This project in the south of the city and provides a whole variety of clubs for kids and teenagers and a whole summer programme of activities. 
Arts and crafts;  football; assault courses;  gaming; table tennis – you name it.  For struggling parents, this service is a lifeline.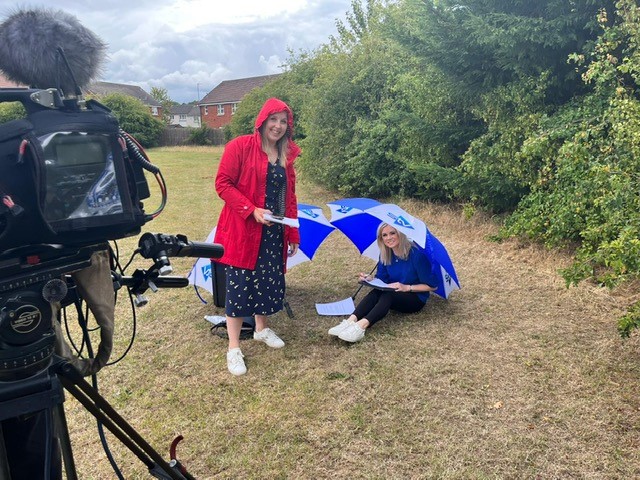 After a busy day of running around, the kids are also given a free meal.  When we were broadcasting from there on Thursday night it was Mac 'n' Cheese on the menu. 
The kids delightedly scoffed down their dinners as I wrapped up the news live on location. 
Looking at their wee, smiling faces it really did make me see what amazing work was being done to nurture children and keep them protected from this cost of living crisis.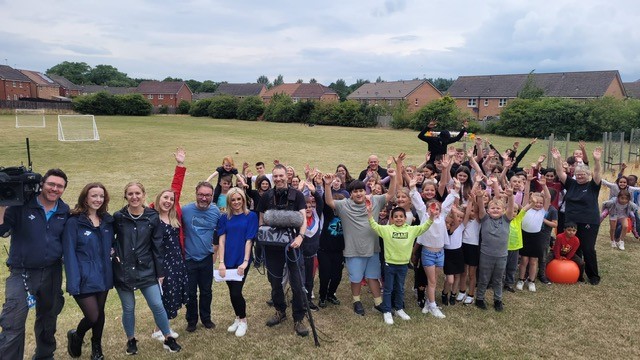 I also learned that day that Goodtrees Neighbourhood Centre provides on average 300-400 free meals each week to children during their summer holiday programmes. For a charity, that is incredible. 
Fife was the final stop in our cost of living road trip. We'd started from the west coast and ended on the beautiful east coast at Elie beach. 
I was anchoring the programme from there – or, rather, from the beach-facing beer garden from The Ship Inn.  It was stunning. 
Looking around at the all the beautiful houses on the beach front – most being second homes which are let out to holidaymakers in the summer months – and taking in the relaxed tourists sipping on their drinks, it was clear money being brought to this part of Fife was down to tourism. 
That's great – we all champion Scotland's natural beauty, but it was a stark contrast to what was happening just a few miles down the coast. 
Our reporter Kaye Nicolson spoke to many locals in Leven who told STV News they felt disheartened that vast amounts of money were benefitting from tourism, while some parts of Fife,  were left to languish. 
Throughout history we have endured difficult economic periods just like this one right now and they always come to an end.
Hopefully, things start to ease up soon and we can all start living as we used to. 
However, unfortunately things are likely to get worse before they get better and we will continue to see people struggle a great deal over the coming months. It is easy to say be careful with money;  budget and tighten your belt, but that can only do so much.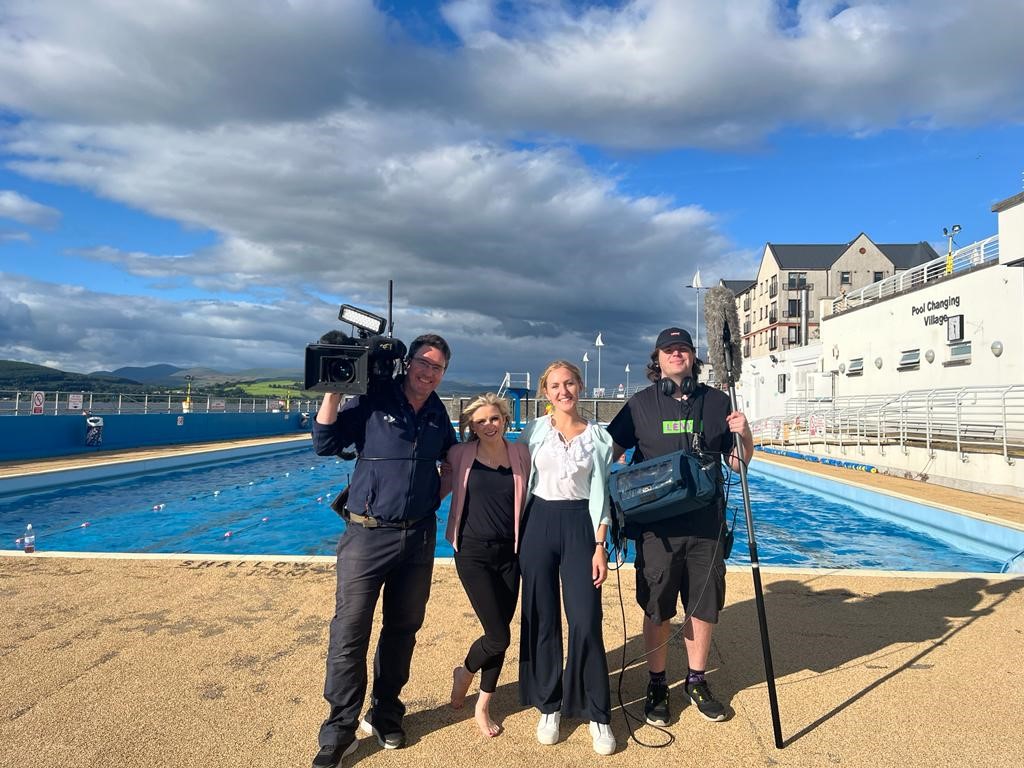 Our road trip laid bare how much of an impact this cost of living crisis was having on us.  It affected how we felt;  how we ate;  how we cared for our families and much more. 
It was an eye-opener, but it was also incredible to see how much communities pulled together.
So, that's an insight into our coast to coast cost of living road trip.  The journey forward could be bumpy… but hopefully we can ride it out.