The whole of Scotland has moved to level zero coronavirus restrictions.
The further easing of restrictions came into force on Monday, July 19, but the level comes with certain modifications in light of challenges faced by the spread of the Delta variant.
The First Minister said this is "a time of continued caution" and that lifting all restrictions right now "would put all of us at greater risk".
Nicola Sturgeon said she intends to move Scotland beyond level zero on August 9 but that will be subject to a review based on the latest data.
On Twitter, she wrote: "Today in (Scotland) there is a further gradual easing of Covid restrictions – but not a wholesale abandoning of restrictions.
"Please continue to stick to limits on gatherings, observe appropriate distance, wear face coverings, ventilate rooms and wash hands."
Under the current level zero restrictions in Scotland, up to eight people from four households can enter homes and stay overnight and up to ten people from four households can meet in an indoor public place such as a bar or restaurant.
Fifteen people from 15 households can meet outside in a public place and up to 200 people will be allowed to attend weddings and funerals.
Under-12s will no longer count towards the number of households that can gather indoors in public spaces and homes.
Hospitality venues are required to close at midnight – a change to what was previously indicated for level zero; that venues could close in line with local licensing rules.
Also customers will no longer be required to pre-book a two-hour slot to go to a pub or restaurant but will still be required to provide contact details to assist Test & Protect.
However, masks will continue to be compulsory on public transport and in shops "for some time" in Scotland, and for now people are still being advised to work from home.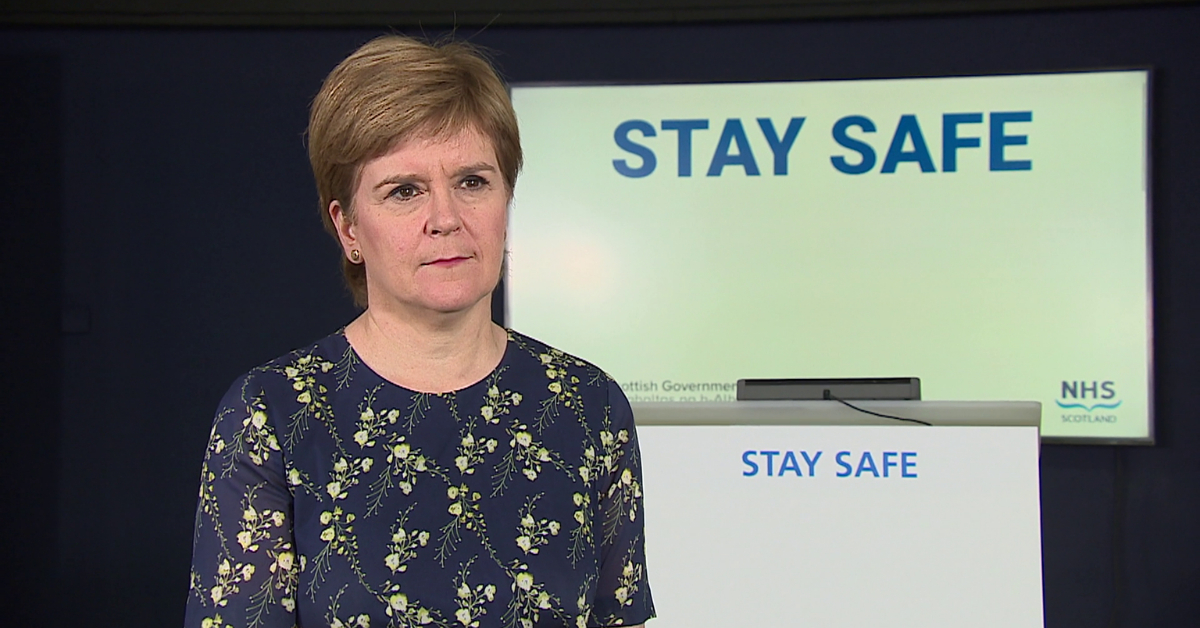 Last week, Sturgeon also said there were no immediate plans to drop the requirement to self-isolate for a close contact of a Covid-19 case but said she remains hopeful that will come into effect when the country moves beyond level zero.
She said: "While Scotland will move to level zero from Monday, we will do so with certain modifications to our indicative plans.
"This is intended to ensure that our pace of easing restrictions is sensible in light of the challenge we continue to face from the Delta variant.
"And I will confirm that certain mitigations – such as the mandatory wearing of face coverings – will remain in place, not just now but, in all likelihood, for some time to come.
"Measures like the continued wearing of face coverings are important, not just to give added protection to the population as a whole, but also to give protection and assurance to those amongst us who are particularly vulnerable and previously had to shield."
On travel, double vaccinated people will no longer need to self-isolate upon arrival in Scotland from a country on the amber list.
However, those travelling to Scotland from France will be forced to self-isolate for ten days despite the recent rule change.
The decision was announced less than 36 hours before the travel changes were due to come into effect.