Pictures have emerged of packed trains and buses on the day transport operators reduced their services in response to the coronavirus pandemic.
ScotRail introduced a reduced timetable to focus on providing public transport for key workers and said changes were necessary because of a decline in the availability of their staff.
However, the move meant some services were overloaded with people, during a time when the Scottish Government is urging social distancing, leaving a number of passengers furious.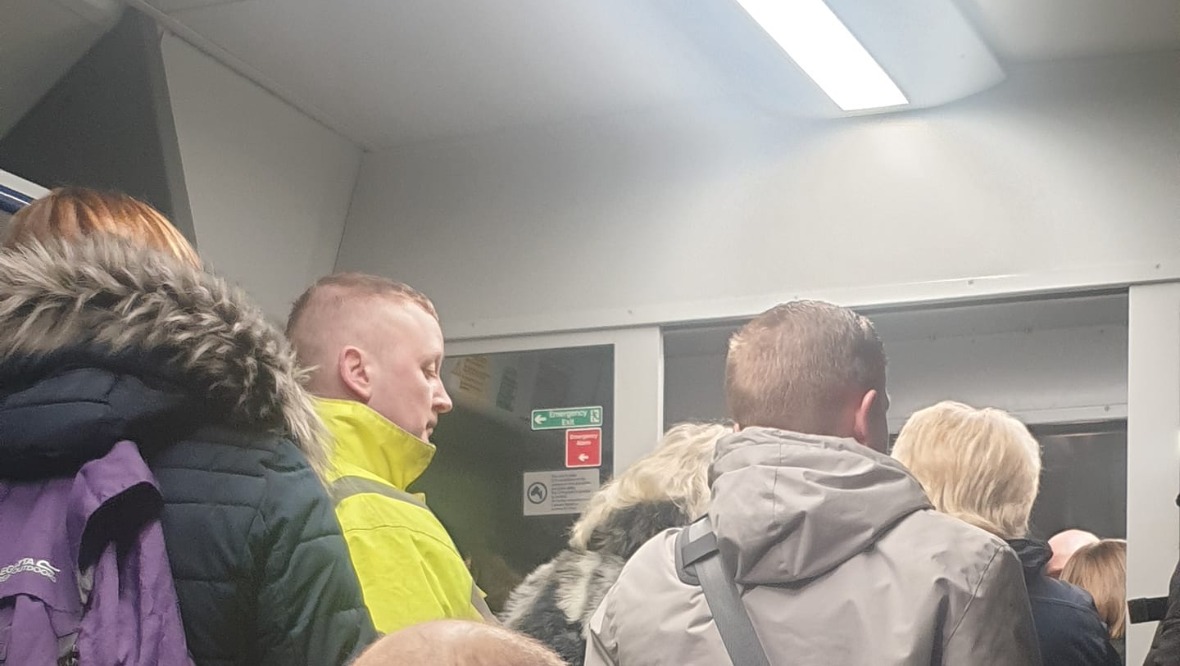 Kevin Hughes, a department manager at a supermarket, was travelling from Motherwell to Dalmuir at 6.44am and was shocked to see cramped conditions on his train.
"Personally I just don't understand the logic behind it," he said. "Surely the trains should be more frequent, so fewer passengers are spread across more trains.
"Also train times for old schedule are still live both on websites and train platform monitors.
"It's very confusing when you're a key worker trying to manage your schedule to get to and from work."
ScotRail's Twitter account has been inundated with complaints as people shared their experience of busy trains on their way to work.
The majority of responses to customers emphasised they were experiencing staff shortages because a number of employees are in self isolation.
Raymond Goodwin was on the 7.24am from Paisley to Glasgow Central, which was full to the brim.
He said: "There was a lady hysterical on the train, shouting at people to stay at home. I am [a] teacher in a secure unit so [I] need to go in."
Changes were intended to be similar to a Sunday service, with some additional first and late last trains for key staff.
David Simpson, ScotRail operations director, previously said: "We are facing an unprecedented challenge on Scotland's railway and the revised timetable will help to provide a critical service for the key workers across the country.
"Our own people are absolutely committed and are working flat out on the frontline to help keep the country moving, while also keeping themselves and customers safe.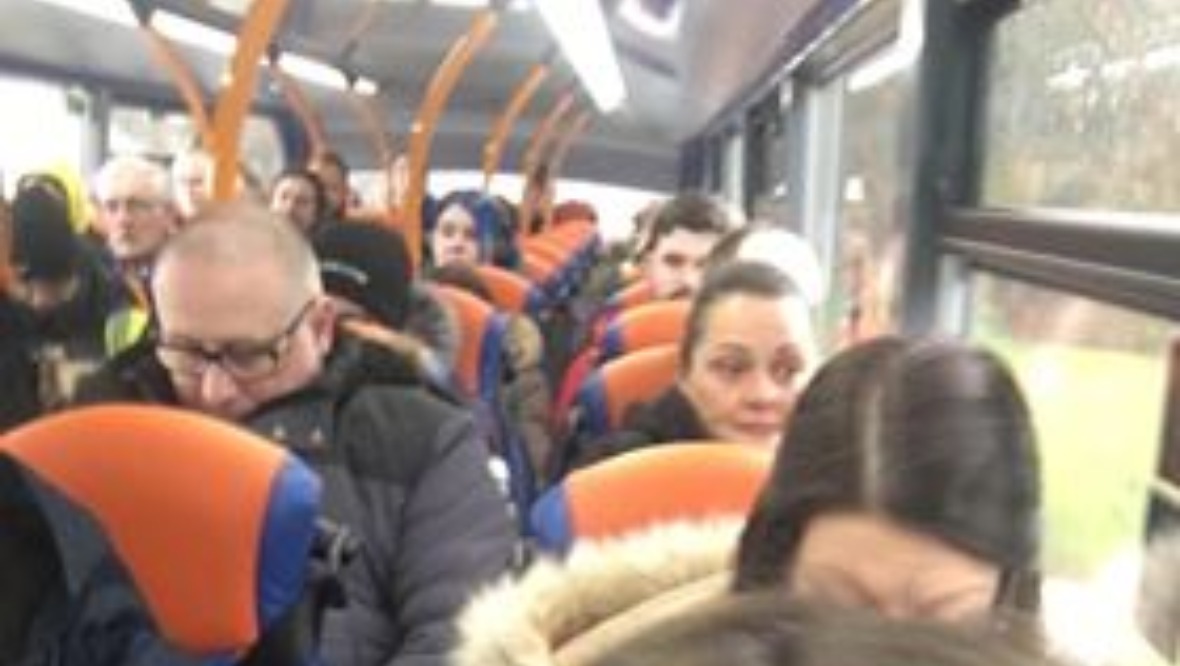 "The railway has an important role to play during this crisis and we will work closely with the Scottish Government to do all we can as the situation develops."
The situation was not restricted to trains, however, with an image showing a packed X25 Stagecoach bus from Cumbernauld to Glasgow at 7.32am.
On Monday morning, the UK Government offered train operators the opportunity to temporarily transition on to Emergency Measures Agreements, transferring revenue and cost risk to the government.
While it is not yet clear how exactly this will affect operators in Scotland, where the issue of transport is devolved, a Scottish Government spokeswoman said: "We will ensure that ScotRail and Caledonian Sleeper are supported financially to be able to maintain necessary services for essential journeys.
"We are working with ScotRail and Caledonian Sleeper to amend their contracts accordingly."