For many coronavirus patients, the fear and uncertainty of receiving treatment in hospital intensive care is just the start of their ordeal.
The weeks and months that follow are among some of the toughest in the long road to recovery.
With NHS services stretched, some patients say they feel abandoned once out of hospital, which is adding to the trauma experienced by them and their families.
Karen McCartney is still trying to piece together what happened during her time in intensive care but the memories of her delirium remain vivid.
Within two days of testing positive for Covid, 56-year-old Karen from East Ayrshire was admitted to hospital on October 13, 2020. She spent weeks in intensive care, even celebrating her 56th birthday in the unit.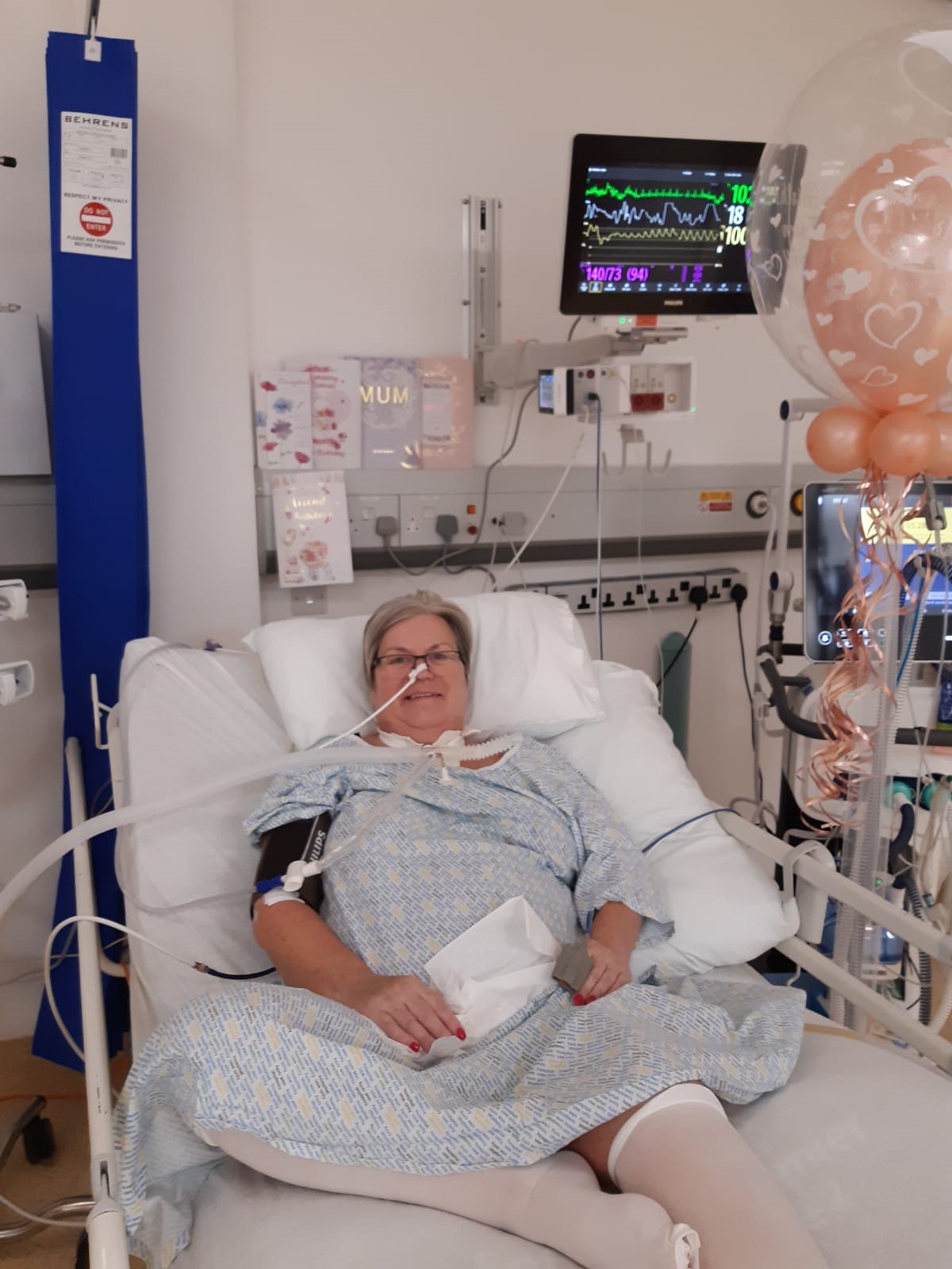 She told STV News: "I remember the sense of drowning all the time. It was like I was floating on top of water and watching the doctors. It was a very frightening experience.
"When I came out of ICU, my sister who works in Crosshouse hospital was waiting just outside the ward. That is when I knew I was going to survive."
Karen's experience is one that Geoff Austin, a retired pastor from Saltcoats, can relate to all too well.
He was the first Covid patient treated at Crosshouse Hospital in Kilmarnock during the second wave of the pandemic.
The 70-year-old arrived in September 2020 as an emergency case and stayed for seven weeks. For 24 days, Geoff was on a ventilator.

ICU staff sent daily videos to Geoff's family to allow them to see his progress. Together with the written diaries kept by nurses, the video clips are helping Geoff to fill the gaps of lost time.

He said: "They shaved my beard off because I had tubes in my mouth and in my neck. The first time I saw a picture of myself I didn't recognise myself. The day I went in, there were only eight ICU patients in the whole of Scotland with Covid. "

Geoff and Karen live in different local authority areas and had contrasting experiences once home. Geoff has access to two physiotherapists, a speech therapist and a nurse, who all came to see him.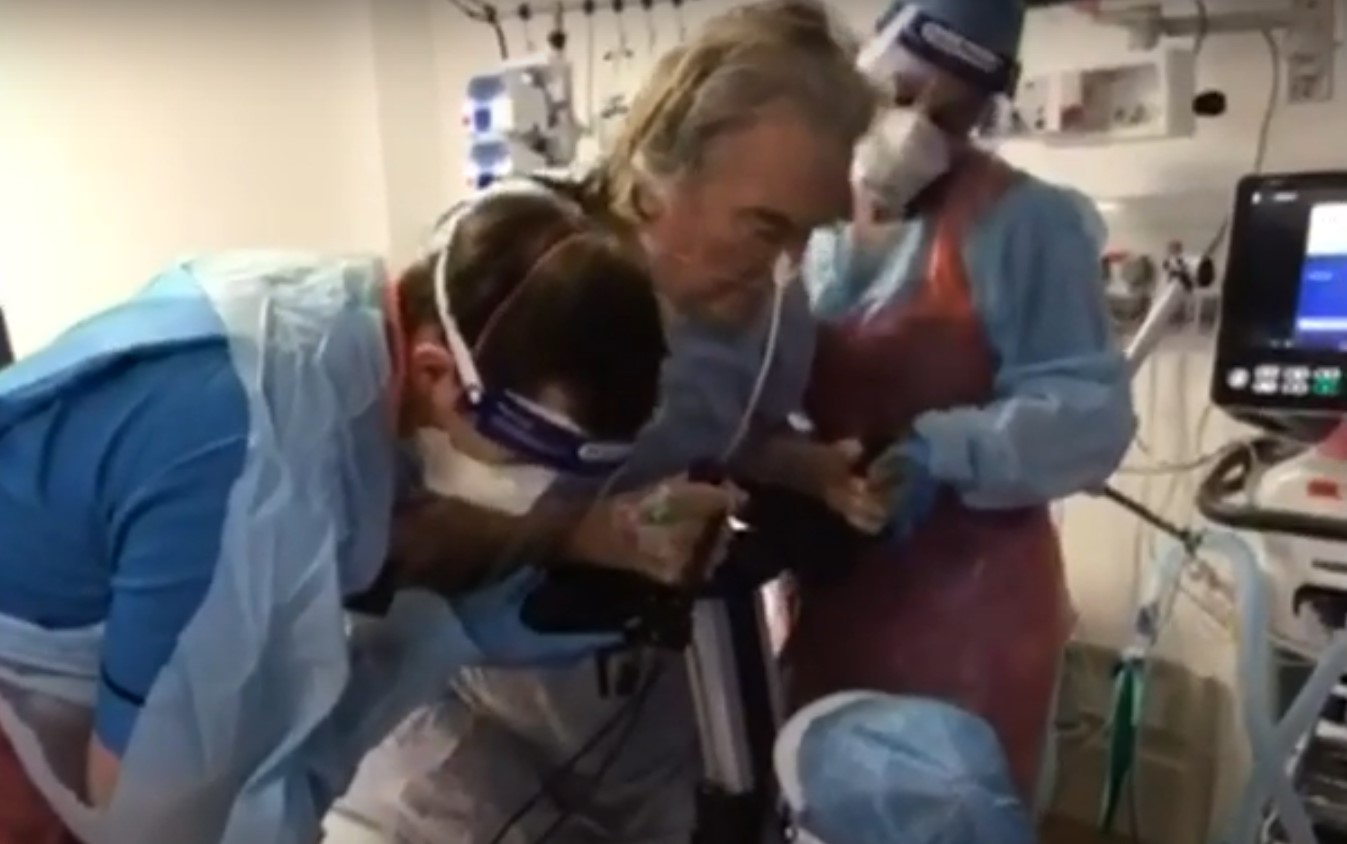 But Karen says she had no contact with anyone at all for two weeks
She said: "I just didn't know what to do. Mentally I don't think it was a good place to be. I did think: 'I can't go on like this.'"

Karen's district nurse eventually helped her to access the help she needed. She and Geoff also took part in a five-week rehab programme called Inspire, which aims to help patients navigate the services needed to aid recovery.
This multidisciplinary support has been adapted during the pandemic, with many sessions held online.

Dr Peter O'Brien, an ICU consultant at Crosshouse: said: "We need to give patients and their families the best chance to thrive, not just survive.
"Inspire was never resourced for the number and volume of patients we are seeing right now and will have for the next year ahead but we are working to improve this and the links with community services, which are under great strain."

The Scottish Government is investing £4.5m to give ICU survivors better access to dedicated mental health support.

Mental Health Minister Clare Haughey said the effects of severe Covid-19 often continue after the patient leaves hospital.
She said: "Approximately one-third of patients admitted to hospital develop serious mental health consequences, including depression, anxiety, PTSD, and cognitive problems.
"Dedicated clinicians will provide much-needed help for people suffering from mental health issues, intervening at an early stage to prevent problems from getting worse. "

Some £200,000 will go to the charity ICUsteps. Currently, it only has two patient groups in Edinburgh and Dundee and it plans to create a national network of peer support.

Dr Pam Ramsay from ICU Steps said: "Patients can feel really quite alone as we find GPs often know very little about the psychological impacts of critical illness.
"For many patients, it's a huge relief just to share their experiences with others who have been through something similar and to feel understood. "

Three months on, Karen and Geoff take their recovery day-by-day. Both suffer from nerve damage as a result of their prolonged ventilation.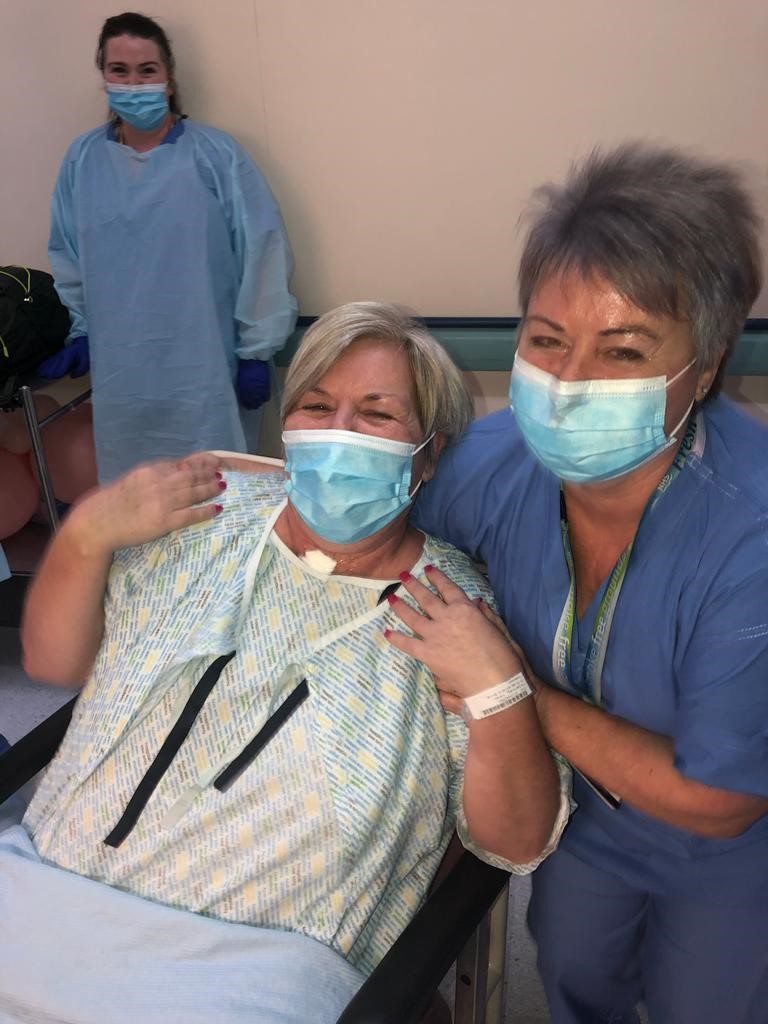 Karen said: "Before I was so independent and I never relied on anyone. Now I can't hold a kettle, I can't make a cup of tea. Simple things like turning a door handle are extremely painful."

Meanwhile, with the help of an Inspire recovery coordinator, Geoff has been put in touch with a voice coach who normally works with Scottish opera. It's hoped this can improve his breathing.

Geoff said: "I have quite a long scar from the tracheotomy. I've still got a husky voice and have been told not to strain my vocal cords or to sing.
"I used to sing all the time in church and my wife, for now, has lost a member of her choir. Hopefully one day soon I'll be back."