Huge queues forming at Primark at the crack of dawn, punters braving overcast skies to sip on their first draught beer since before Christmas and the rumbling, rhythmic sounds of the gym treadmill breathing back to life.
Monday in Scotland felt almost normal, a pivotal date in the country's transition out of lockdown.
People all over the country did not waste another second in getting back to the things they enjoy, stripped away from them as the country battened down the hatches over a cold, dark winter to reduce the prevalence of coronavirus.
But the newfound freedoms had a limit. Many pubs remain shuttered and some high street names have disappeared forever.
The next big date for the easing of lockdown restrictions is May 17. STV News spoke to people in the hospitality, retail and wedding industries to see how they were faring in the new normal.
The pub landlord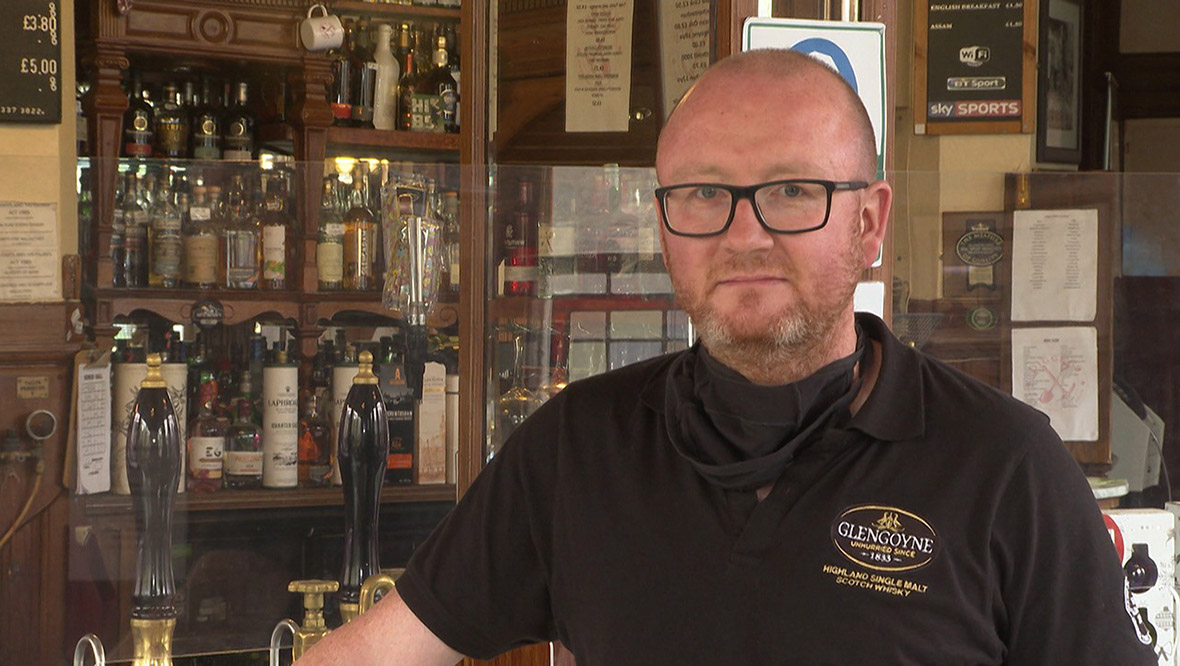 On a typical matchday when Hearts are at home, Edinburgh's Gorgie Road is awash with maroon and white. It's boom time for the assorted pubs, takeaways and betting shops in the west of Edinburgh.
One of the biggest beneficiaries is The Athletic Arms, more affectionately known by locals as Diggers. It's been a stalwart of the area since 1897.
But, like many traditional pubs across Scotland, it remains closed today despite Monday's easing of restrictions because it doesn't have a beer garden or outdoor area. Even when it did manage to open after last year's first lockdown the pub still missed out on football trade with fans not permitted to attend matches at Tynecastle.
The pub's owner Kevin McGhee reckons the lockdowns have cost him personally around £40,000.
He said: "We have a touch of the green-eyed monster for this venue. Obviously, we'll be one of the last to open – traditional pub, we'll be at the end probably.
"I supported the cautious approach coming out of the last lockdown. This time though most of our regulars will be vaccinated, most of our staff will be vaccinated, it seems a bit more frustrating that we're having this cautious approach when I think the end is in sight.
"It's been devastating, we've lost a whole year's trade pretty much. That's for a personal point of view but from the locals' point of view – these guys are older, this is their only sort of focus point in the day, coming in and having a pint or a half pint with their friends.
"They've lost that. A lot of customers were more afraid of being lonely than of the virus. Without being too flippant, a lot of them are not scared of death, they're scared of being alone."
The body largely recognised as the 'voice' of Scotland's pub trade says only a fraction of its members have been able to get back up and running following this week's easing of coronavirus restrictions.
The Scottish Licenced Trade Association is warning the picture is not as bright as it may seem after many people on Monday enjoyed their first trip to a beer garden in months.
Scotland is now in level three of coronavirus restrictions, meaning six people from two households can meet outdoors in a cafe, pub or restaurant, and alcohol can be served until 10 pm.
Licensed premises can open until 8 pm indoors but they are still not permitted to serve alcohol – leading many businesses to conclude it is not yet worth their while to resume operations.
The Athletic Arms has not been able to serve drinks in here since October and the landlord believes they should be able to now.
He said: "We all need to get back to some sort of normality this year. This year we'll need to get restrictions lifted to make any sort of profit. From a personal point of view, it's probably cost me about £40,000 in lost income for me and my partner.
"Business-wise, it's difficult to put that into context but we've had no Hearts games, we've had no rugby games. We have had grants, we have had furlough so that's been most welcome but, yes, it's in the hundreds of thousands
"We've got a great group of regulars here. This pub's been around since 1897 – it's been through a lot worse than Covid and it will be here long after I've gone."
The former Debenhams employee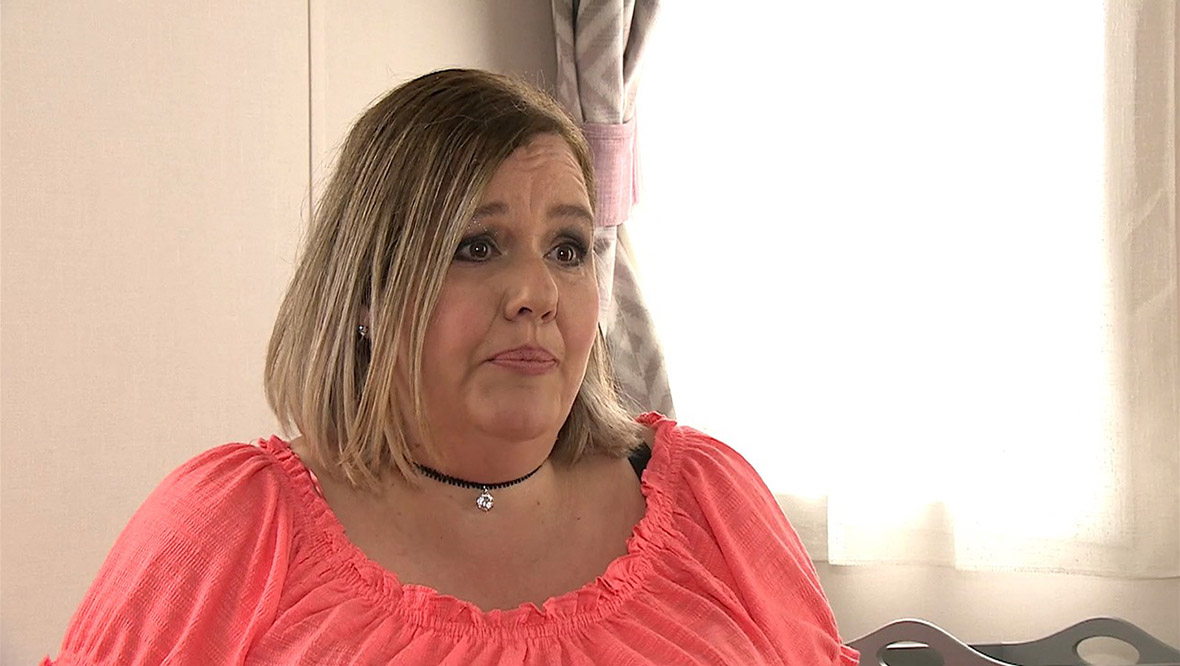 Jacqui Johnston says she spiralled into a really bad depression after losing her job at Debenhams' Aberdeen store.
The retailer collapsed at the beginning of the year – one of many names synonymous with high streets across the UK to disappear from towns and cities forever.
Jacqui said: "I didn't cope as you can probably tell. When I got told I was being made redundant I was just floored and I thought 'there must be somebody going to rescue Debenhams, you know, what's going to happen to the High Street?'
Retail is another sector that's been battered. Covid restrictions accelerated a change to online shopping that was already gathering pace.
Brands such as John Lewis, Debenhams, Topshop, Dorothy Perkins, Warehouse, River Island and Laura Ashley have all shut shops since last March.
Jacqui's area manager looked to see if a move to John Lewis was an option, but just days later it was announced they would also be closing their store in Aberdeen.
"To say that knocked me and the stuffing out me is just…I didn't want to get up, I went into a really bad depression. I just thought 'what I am going to do, I'm 52, what kind of jobs am I going to be able to do, who is going to employ me because there's nowhere to work and everybody is going to fight for the same jobs'.
"Now, people of Aberdeen and up north – like up here in Nairn where I am and in Inverness – there's not a department store until you get to Glasgow or Edinburgh."
Online fashion retailer Boohoo bought the Debenhams brand and website for £55m earlier this year.
Although the deal will see the department store name survive, the company's remaining 118 stores will close for good.
The deal will see Debenhams products sold by Boohoo from early next year, allowing enough time for liquidators to continue closing the retailer's sites once they are allowed to reopen after Covid-19 lockdown restrictions are lifted.
The couple who tied the knot
Susan Dillon and Ronald Fraser were among the first couples to get married in Scotland after the cap on guests increased from twenty to fifty.
They both said 'I do' at the Bowfield Hotel in Howwood with 50 guests and their families in attendance.
According to the Scottish Wedding Alliance, it's one of – if not the – first large wedding in the central belt since last year.
Susan said: "(I'm) delighted. Over the moon that we're able to have our families here, that was the most important thing for both of us."
Ronald added: "It's been a tricky year getting everything sorted but we've made it!"
If the current route out of lockdown remains on track the summer could see weddings with up to 200 guests.
STV News is now on WhatsApp
Get all the latest news from around the country
Follow STV News
Follow STV News on WhatsApp
Scan the QR code on your mobile device for all the latest news from around the country