Young people and those from countries worst affected by climate change are facing issues with visas and vaccines jeopardising their involvement in what is billed as the "last best hope" for the world to tackle the crisis.
The number of accredited delegates has been significantly reduced and only those with official acknowledgement from the United Nations Framework Convention on Climate Change (UNFCCC) can access the UK's streamlined COP26 visa process.
Despite having accreditation from the youth constituency of UNFCCC, attendees to the Conference of Youth – an "essential part of the COP calendar" – have to use the standard visa application impacting on the ability of young people to attend the summit which is specifically for them.
"You are looking at an 18 to 20 page document with extensive and often confusing and conflicting questions, going into your family's history and financial background," said Blair Melville, a lawyer working with the Visa Support Service set up by the civil society COP26 Coalition.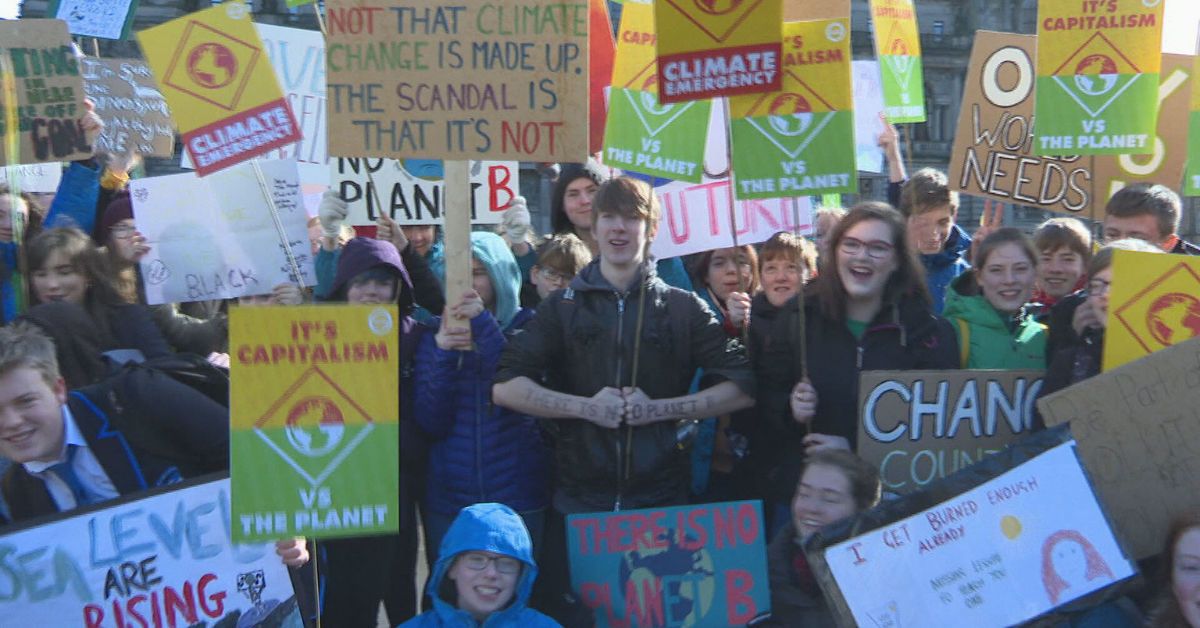 The "genuine visitor requirement" demands evidence that the applicant has sufficient ties to their own country and sufficient reason to come to the UK – conditions that Mr Melville said were a struggle for young activists to satisfy.
"It is particularly difficult for these young activists who are more often than not single or not married, nor have children, don't have jobs or have jobs at graduate or junior level or are doing volunteering in their communities."
But even for those who have official UN accreditation, there have been obstacles.
Maria Aguilar, an associate lawyer with a Colombian NGO dedicated to environmental democracy, said the visa process has been a "nightmare".
"It has been over two months I have been waiting for a visa," she told STV News, "The whole problem is there is so much difficulty in getting through and communicating with somebody."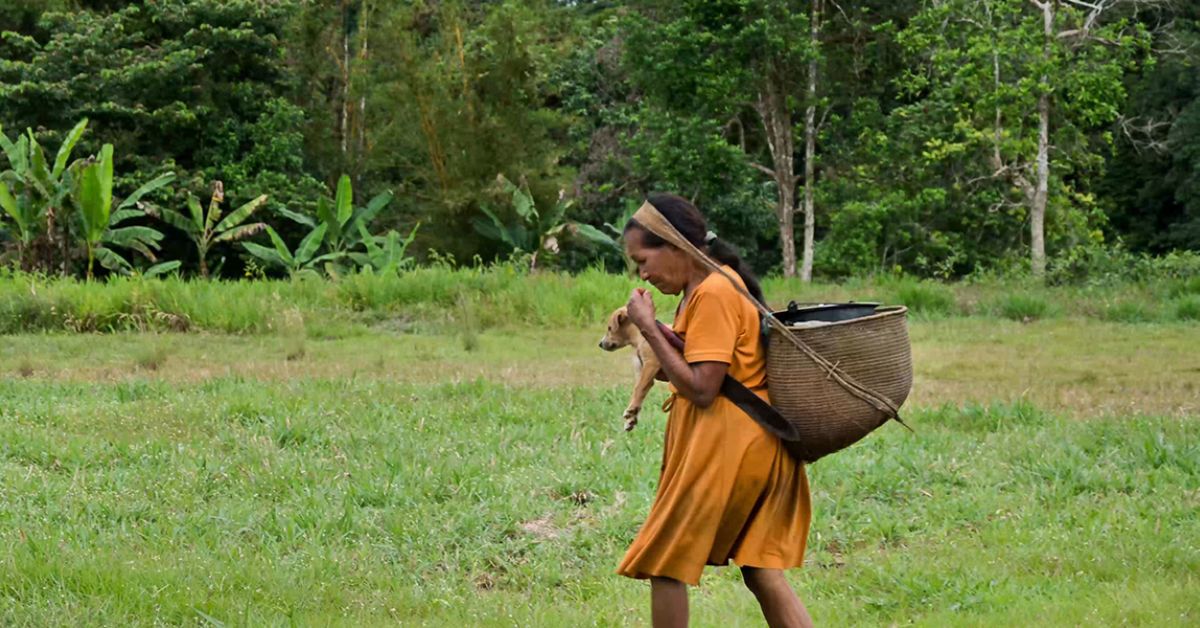 Just two days before her flight is due to leave for the UK, her passport has still not been returned.
Ms Aguilar wants to come to Glasgow representing the Asociación Ambiente y Sociedad to help highlight the human rights impact of the climate crisis.
For the second year in a row, Colombia saw the highest number of killings of environmental defenders across the world with 65 murders in 2020.
"We are pushing as a region for more ambitious commitments and I hope Glasgow is the place that will deliver on it."

Maria Aguilar, Asociación Ambiente y Sociedad
A report from Global Witness, a climate justice NGO, said widespread attacks on human rights defenders and community leaders across the country were worsened by the Covid pandemic.
Government lockdowns led to victims being targeted in their homes.
"It's horrible and outrageous," Ms Aguilar said, "It's a matter of ethics and responsibility.
"We are pushing as a region for more ambitious commitments and I hope Glasgow is the place that will deliver on it."
While entering the UK is easier for lots of countries in the Global North, this is not the case for many in the Global South where people are feeling the impact of climate change most acutely.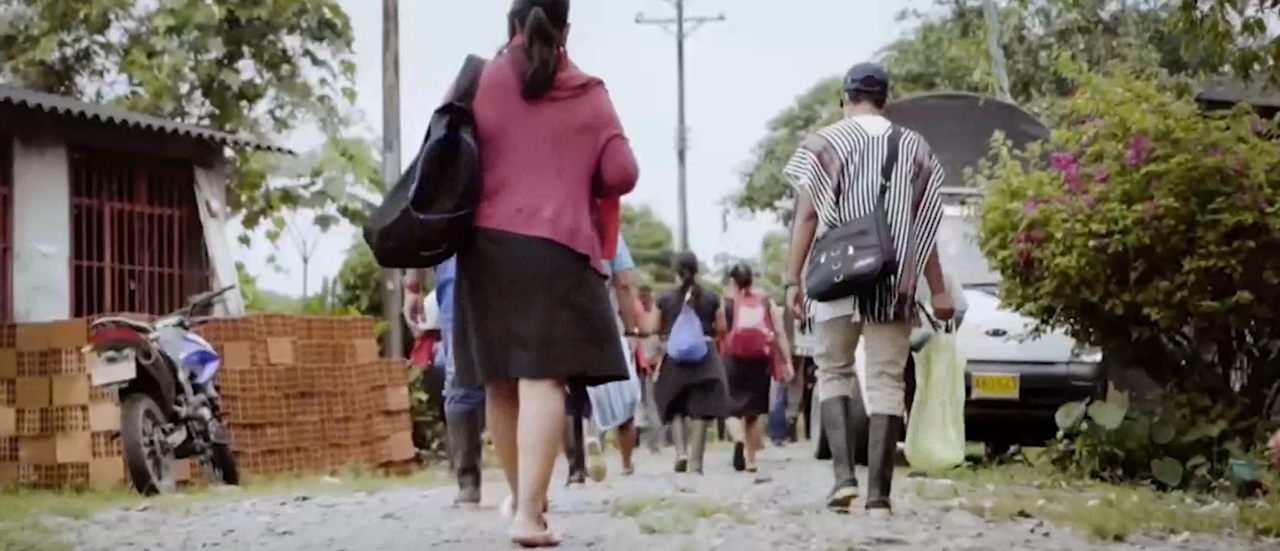 The COP26 Coalition said that this made it a struggle for community representatives and campaigners from these worse affected countries to come to Glasgow to have their voices heard.
"These visa arrangements are political," Mr Melville said, "When you look at indigenous communities, working with groups across Latin America, Central Africa, and India, communities shunned largely by national governments, get even less representation."
"They have a right to be there, these are international discussions about how to address a crisis which is affecting them right now."
Then there are the issues affecting travel due to the Covid-19 pandemic and the availability of vaccines.
According to the Global Change Data Lab, 70 per cent of the population in high-income countries have received at least one dose compared to under three per cent in low-income countries.
The UK and Scottish Governments both amended legislation uniquely for COP26 recognising all Covid-19 vaccines and all vaccination programmes.
In partnership with the UN, the Westminster govbernment ran a programme to deliver vaccines to those who would not otherwise have been able to get one in their home country.
In September, with just a month to go until the summit, Mohamed Adow, director of the Nairobi-based energy and climate think tank Power Shift Africa, was still waiting for his first dose.
He said he did not feel safe attending the summit without a vaccine.
"How can participants represent themselves on equal footing when they aren't in the room."
The Home Office said it aimed to prioritise COP26 visa applications in line with travel dates and that it has been encouraging applicants to make use of the chargeable priority services available at centres at locations around the world.
A Home Office spokesperson said: "We have been working with delegates from around the world on their visa applications to ensure COP26 is inclusive and accessible. Visas are free for those who have been approved by the United Nations.
"We aim to process all visa applications within 15 working days – but those which are more complicated or when individuals do not provide the required information may take longer."