Anti-trafficking organisations are warning that Ukrainian refugees coming to Scotland are at risk of being exploited by criminals if the correct safeguarding measures are not in place.
Concerns have been raised over the potential for criminals to exploit the "super sponsor" and "Homes for Ukraine" schemes, where members of the public can host refugees in their homes.
The groups say that although the majority of hosts will have good intentions, it opens the door for the schemes to be abused by criminals unless strict vetting procedures and a comprehensive information and education campaign is implemented.
The Scottish Government said extra disclosure checks are in place to ensure the wellbeing and safety of those arriving.
Official figures revealed that over 8000 people in Scotland have expressed an interest in welcoming Ukrainian refugees to their homes.
More than three million people are now known to have fled Ukraine after the Russian military invasion just over a month ago.
Many of them are women and children, as men stay behind to fight for their country.
Bronagh Andrew of the Trafficking Raising Awareness Alliance (TARA), said there was already evidence of traffickers targeting refugees at Ukraine's border crossings.
She said: "We're very worried about women who are still currently trying to get into the UK.
"If you are a woman with children who is traumatised, frightened, has been separated from her family and her husband – you're trying to navigate this system to make an application for a visa to come to the UK and you don't have very much money left…then that's an opportunity for traffickers and predators to say 'I can assist you with that' and that is the first stage of a trafficking journey."
She added that there were also some worries around the hosting scheme.
"There are concerns over how safe that's going to be for women and children – but also for the hosts who are opening their homes to very vulnerable people.
"What happens after six months, what happens if the hosting relationship breaks down, what happens if that hosting and sponsorship system is infiltrated by traffickers and then used to their advantage?
"What we have learned at the borders is that traffickers can move as quickly if not more quickly than civil society and governments – we are very concerned for women for the risk of male violence towards them and trafficking, particularly around the sexual exploitation of women."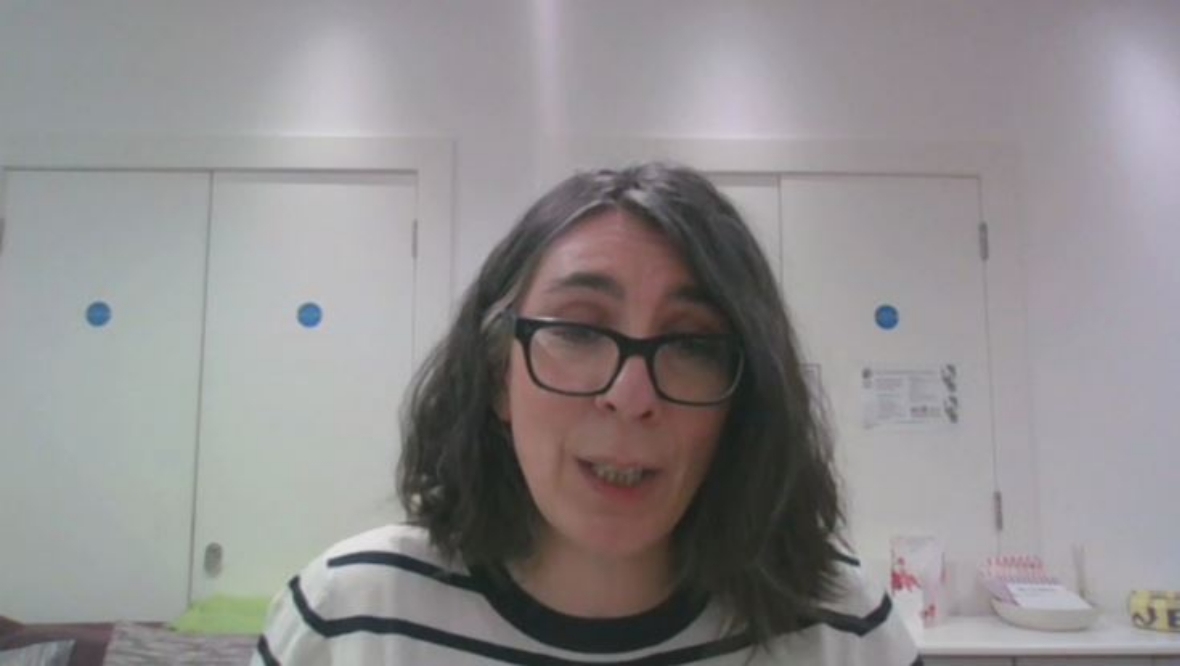 Another issue is the number of groups appearing on social media, which offer to match hosts and refugees.
"There's a concern about the legitimacy of these groups – or legitimate, well-meaning groups, who are doing the best they can from a humanitarian perspective, but that those groups are then infiltrated by traffickers," Bronagh said.
"They're infiltrating on the ground, at the borders, they're infiltrating online, and that's something that is of concern."
Joy Gillespie, the chief executive of Survivors of Human Trafficking in Scotland said she also worried the online situation could lead to exploitation.
She said: "Matching your own refugee, finding a refugee on social media sends shivers down my spine to be honest in terms of safeguarding.
"We need more reassurances about what that scheme looks like and what the safeguarding is.
"If people end up in exploitation, it will be very difficult to find them, and they could remain there for a long time."
Under the scheme, people are required to commit to housing a refugee for at least six months.
Ms Gillespie said it was important to consider the plan after that, as there were still many unanswered questions.
She added: "I appreciate that the government is trying to move at a speed that is appropriate for the support of refugees and also consistent with the mood of the population.
"I also feel hugely compassionate to these people who need a safe place to come.
"But how do we trace people if they do drop out of those situations, how do we know where they have gone – do we know how many people host families can recruit? Can I recruit and then pass them on to someone else?
"Host families need to be prepared as well. They need to be given this information about human trafficking, they need to spot the signs, know how to report it.
"That all needs to be done before people arrive, or at the commencement of it, or we're just going to be fire-fighting with this issue."
Shan Saba, the founder of Scotland Against Modern Slavery, said a current labour crisis and shortage in Britain meant employers were desperate to fill vacancies.
He said: "Where there's money to be made they will exploit it, they don't care who they exploit – and that's my concern.
"These people are fleeing war so they're desperate to get safety – they're desperate to be somewhere where they're not in harm's way.
"That's when the crime fraternity will exploit them – they will always find a way.
"We've seen it post-Brexit, post-pandemic, and this crisis will only make it worse."
A Scottish Government spokesperson said: "We want Scotland to be a welcoming and safe haven and so ensuring the wellbeing and safety of those arriving from Ukraine, who are overwhelmingly women and children, is critical.
"That is why we have taken action to put in place enhanced disclosure checks for sponsors which will offer the same level of scrutiny as the initial checks carried out for those working with children and vulnerable adults."
A spokesperson for the UK Government's Department for Levelling Up, Housing and Communities said: "All those offering to house Ukrainians will be subject to Home Office checks before any visa is issued.
"Adults in the house of a sponsor will also be required to complete DBS checks, with an enhanced DBS with barred list check for families hosting children or vulnerable adults.
"We will keep these checks under review."