Scotland has recorded its coldest night in September since 1997.
Altnaharra in the Highlands recorded an overnight temperature of -5C, the lowest recorded since spring this year.
The previous record was recorded in Boultenstone, Aberdeenshire in September 1997.
STV meteorologist Sean Batty said many parts of the country have been experiencing early morning frosts as temperatures fall close to freezing.
He said: "Autumn officially started on Tuesday morning and there's definitely been a real autumn chill in the air recently. You might have noticed your leftover summer flowers are probably not looking at their best anymore, my gladioli are definitely not the happiest of blooms after the last few nights.
"The autumn equinox on Tuesday marks the point where we get roughly 12 hours of daylight to 12 hours of darkness with the nights beginning stretching out. This is also the point in the year where we start to lose daylight more rapidly with a loss of four and half minutes of daylight per day in Edinburgh and five and a half minute in Shetland. At this time of year we can get some big, what we call diurnal swings, in our temperatures. This just means the days can still be quite warm but then it can also be cold and frosty at night.
"In the last few days we've been hitting 17-18C in the east of Scotland, but at the same time been experiencing overnight frosts with temperatures falling close to freezing. Last night was our coldest night since spring with the mercury falling to -5C in Altnaharra in the north Highlands.
"Now this might not sound overly low, but in actual fact is the lowest temperature we've recorded in September since 1997, when -5C was recorded at Boultenstone in Aberdeenshire."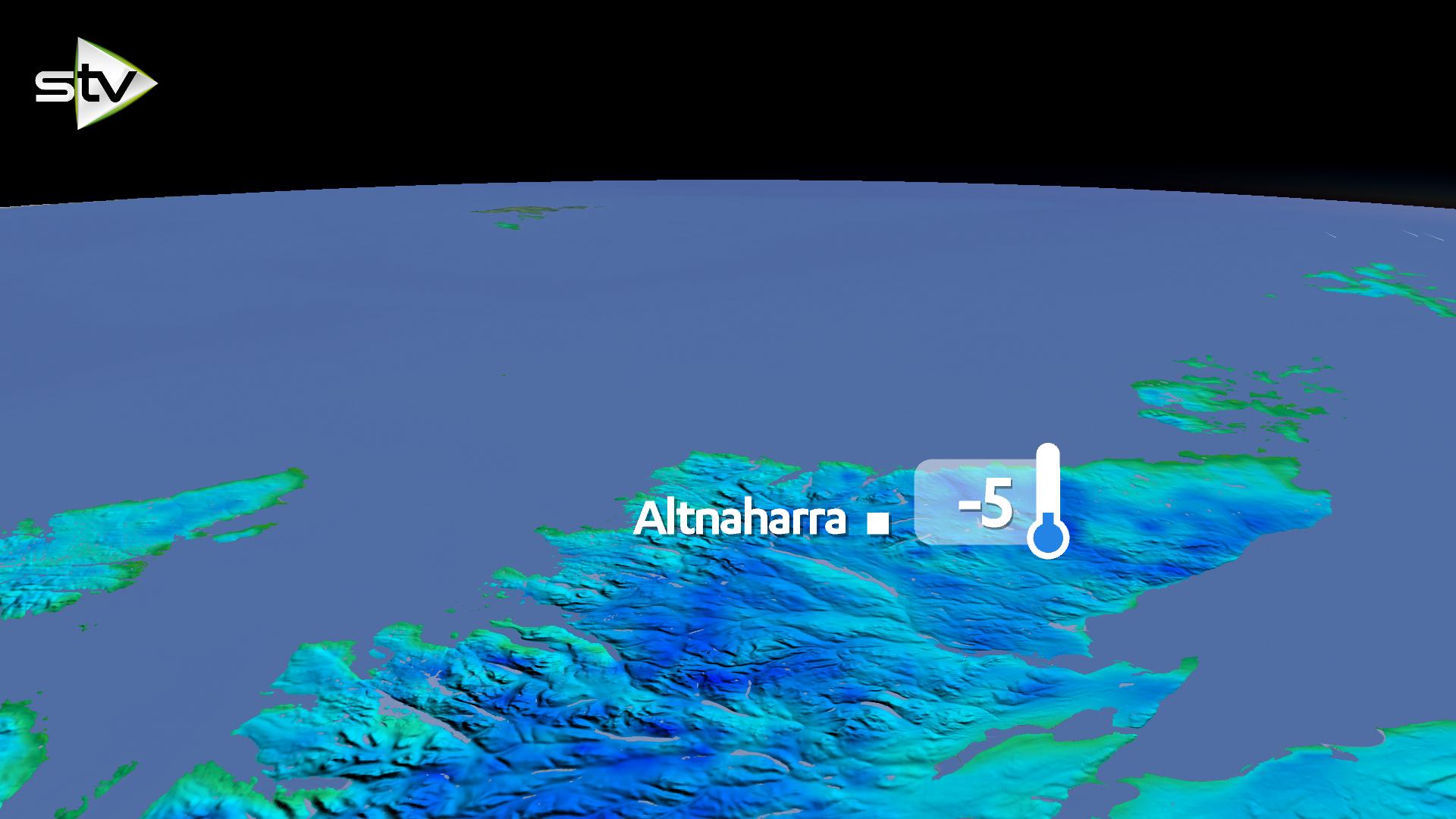 He added: "The -5C recorded last night is a new September record for Altnaharra, but not quite a Scottish record, although not a million miles away. The record is -6.7C recorded at Dalwhinnie in 1942.
"Even further south we had a touch of frost with temperatures falling to 0.8C at Bishopton in Renfrewshire. The records at Bishopton go back 20 years and last night's low was not far off the record here of 0.2C. The lowest September values recorded around Glasgow are -4C in Abbotsinch and -1.5C in Springburn, both in 1974.
"There will still be chilly nights ahead, with Saturday night looking the coldest with a widespread frost developing in western and southern areas. After that milder air starts to move north into next week and that means the overnight temperatures will recover."