A cold snap is expected to hit Scotland this weekend as a three-day warning for wintry weather has been issued.
A yellow alert for snow and ice has been put in place across western parts of the country from 3pm until midnight on Friday.
Areas most affected include Falkirk, Perth, Stirling, parts of the Highlands, Lanarkshire, Renfrewshire, Argyll and Bute and the central belt.
The Met Office said: "On Friday, wintry showers will continue for the rest of the day before easing towards midnight with icy patches forming on untreated surfaces.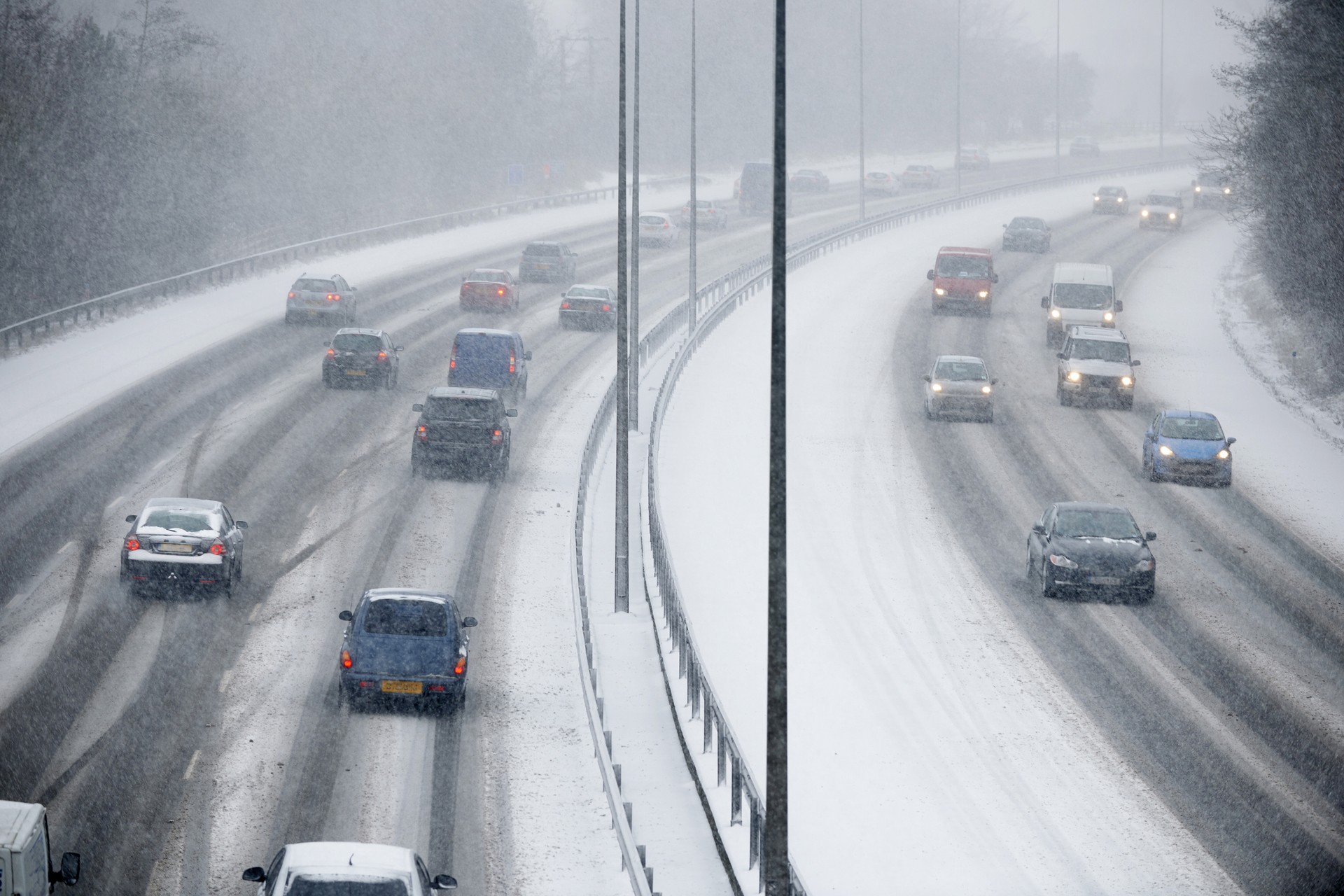 "Snow showers will lead to a slight covering of snow in places, with a few cm possible on higher routes."
Another warning for snow will then come into force at 5pm on Saturday and will last until 3pm on Sunday afternoon.
The warning states: "Frequent and occasionally heavy snow showers are expected on Saturday night and Sunday, and combined with strong westerly winds will lead to blizzard conditions and drifting snow on higher routes across the Highlands.
"Accumulations of 2cm to 5cm are possible in places, with 10cm to 15cm accumulating on routes above 300m.
"Icy patches will be an additional hazard, more especially across western coastal areas."
STV Weather presenter Philip Petrie said: "For the rest of today we are continuing to see blustery wintry showers feeding in from the north-west, a mixture of rain, snow, sleet and hail with some thunderstorms possible in the heaviest bursts.
"The snow will likely fall a little further inland, with coastal areas seeing more in the way of sleet, and the worst of the snow as always on higher ground.
"The highest build-up of snow will be on ground above 300m where we are likely to see 4-8cm, but even down to lower levels we could see some accumulations.
"The showers will continue into Friday night and the Met Office have issued a yellow snow and ice warning from 3pm until midnight.
"The showers will persist through the first half of the night and the winds are quite brisk so will bring those showers quite far inland."
Philip added: "Because the temperatures take a tumble in amongst the clear skies and road surface temperatures will be close to freezing we could see icy stretches forming, particularly where we see the wintry showers.
"We see cloud moving in through the early hours of Saturday morning though and that helps to lift the temperatures a bit through the second half of the night.
"Rain sweeps across the country through Saturday causing a fairly damp start to the day for much of the country.
"Once that first band of rain clears we are then into a similar setup to Friday where we have a feed of wintry showers feeding in from the west."