While tens of thousands of delegates try to thrash out a deal to avoid climate catastrophe at COP26 in Glasgow, many more will be watching on carefully.
Among them will be green-minded Scots doing their bit to preserve and improve the world around them.
So who are these climate heroes on our doorsteps? STV current affairs show Scotland Tonight has been finding out.
Xander the Ant Boy
Xander Johnston, 15, moved to the Cairngorms six years ago with his family. After attending an event about ants at the National Park, he got the bug and started learning more about the importance of insects to the environment.
Scotland Tonight met him at the park, where the Royal Zoological Society of Scotland and the RSPB-led Rare Invertebrates in the Cairngorms are releasing more than 3000 rare pine hoverfly larvae this month, in an attempt to bring the species back from the edge of extinction.
"It's a once-in-a-lifetime experience," said Xander. "Being part of something like this is groundbreaking.
"Insects are the ones pollinating plants, so we get the food that we like to eat. They turn up the ground so the trees get the nutrients they need to give us oxygen.
"And, most importantly, they are a massive food source for many other species. The pine hoverfly is a step in the right direction to bring back one species – we have hundreds more to go."
Once the student, Xander has now become the master and shares all his knowledge on his YouTube channel.
"My main thought process is trying to share my knowledge, trying to get others involved in not just volunteering, but changing things about their lifestyle," the teenager said. "Just getting them involved, getting them knowing things, fun facts.
"We have lots of different videos there – from how to build homemade moth traps on a budget and, of course, videos about ants, as that is where my nickname Ant Boy comes from.
"We've really tried to broadcast everything we know and all the hard work that people like me and all the volunteers are doing."
Naomi the cargo biker
Carbon emissions are among the most harmful pollutants for our planet, contributing to global warming and the quality of the air we breathe.
One local project seeking to tackle this is the Cargo Bike Movement in Edinburgh. The initiative, run by volunteers like Naomi Arnold, started during lockdown and delivers unused food from supermarkets to those in need across the city.
She said: "There were people in Edinburgh who needed food. Primarily those that were being housed in hotels and hostels, those with unstable accommodation.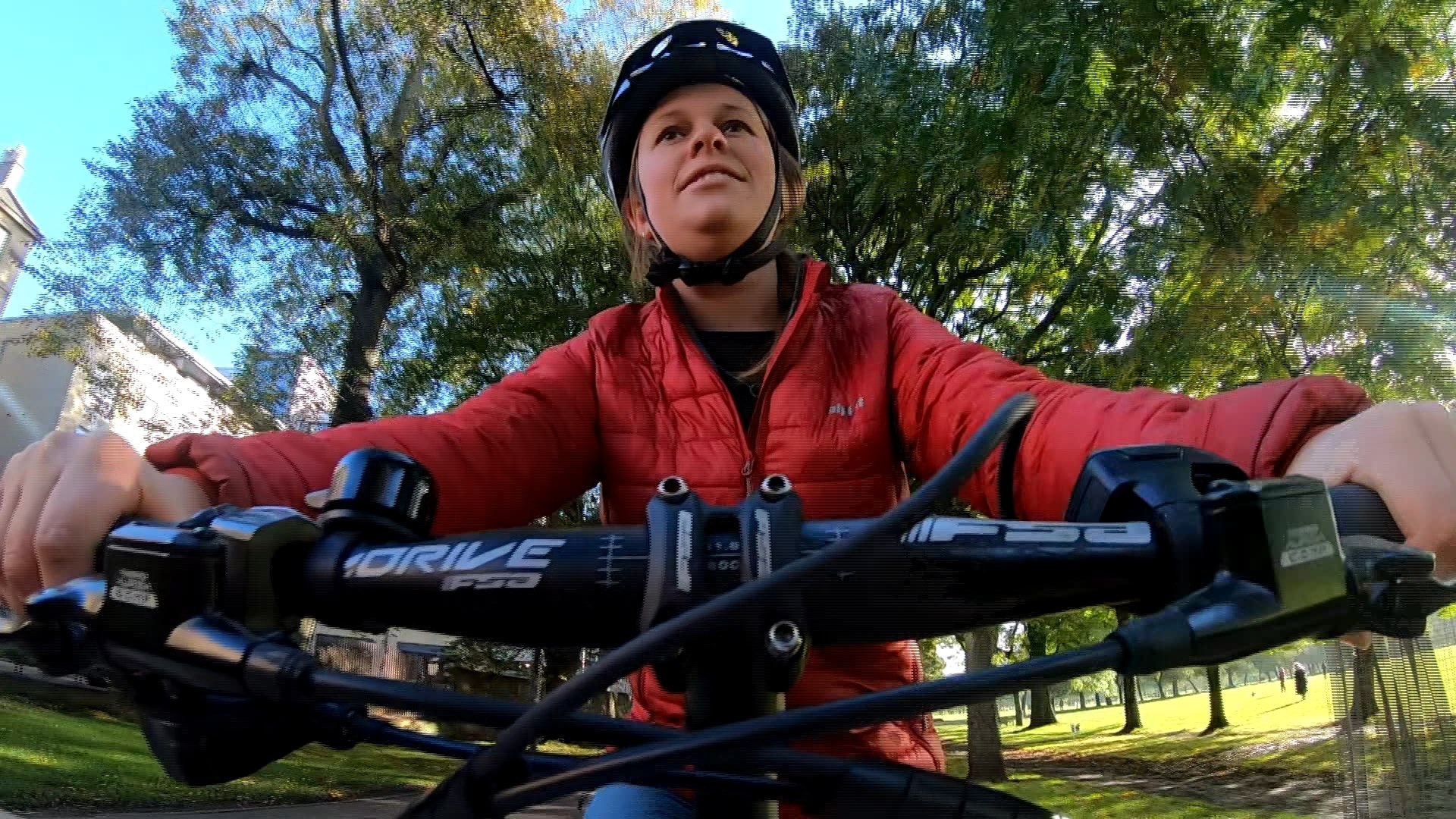 "And yet we were still noticing supermarkets throwing away surplus food that could have been used by people. So we joined up those two dots and, for us, it was imperative that bikes were used and not vans or cars because we are not only fighting a health pandemic, but also a climate crisis and an ecological crisis."
With locals' curiosity piqued by the quirky bikes, the project is proving to be a good way of engaging the surrounding community.
"Street conversations are the most exciting," Naomi said. "People are curious about the bikes. They love it when they are filled with bouquets of flowers or pineapples or anything quite random. They want to know more about them and how they can use them or what they are good for, where they can access them.
"We are starting to make this a bit more of a business as well, and how we can access business in Edinburgh to cargo bikes and to offer training. Because I think people will say quite often 'oh, I could never ride that'."
Green-minded designer Alex
In the historic textile village of Innerleithen in the Scottish Borders, Alex Feechan designs and sells sustainable clothing.
The idea for a green brand stemmed from her own passion for mountain biking, and her difficulties finding eco-friendly garments for women.
"I had a little look around my local trail shop and around 80-90% of the clothing on offer was for men," she said. "Women's design suffered from the 'shrink it and pink it' approach. A lot of the product was synthetic and obviously not good for the environment. So I had that lightbulb moment standing in that trail centre."
Alex's brand Findra uses Merino wool, recycled denim and even yarn made from coffee waste.
She said: "Merino wool is a fantastic fibre, it is biodegradable and odour resistant. And it's really good for the environment, but also for the wearer. That was the starting point.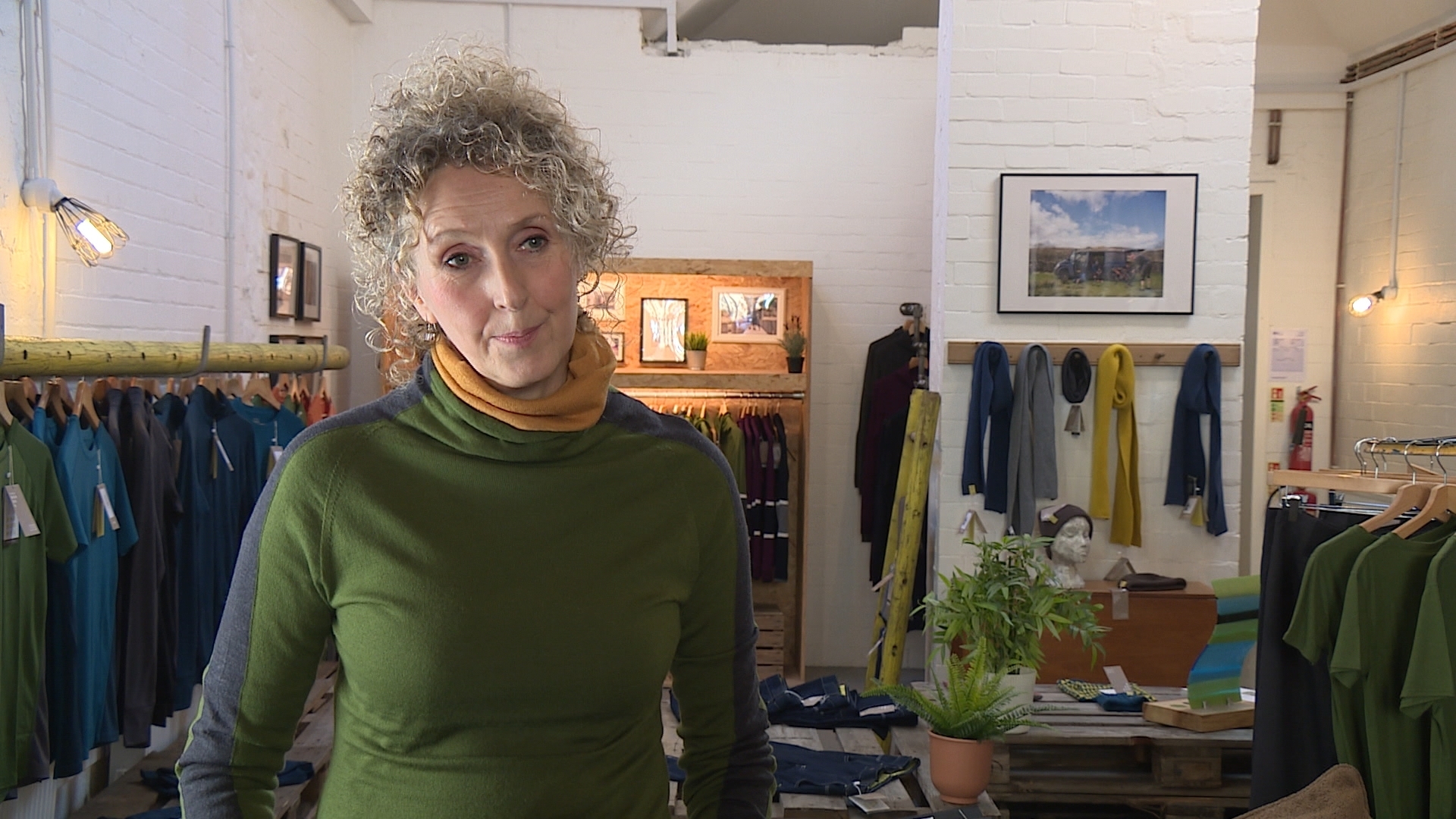 "I also looked at the manufacturing process and the traditional methods are what we call CMT (cut, make and trim) and there can be quite a lot of waste. And we need to have not so much waste. The seamless garment is completely knitted in one piece."
In the UK, we buy more clothes per head than anywhere else in Europe. At the same time, we send an estimated 350,000 tonnes of used outfits to landfill every year. Alex believes the textile industry has to embrace sustainability and move away from fast fashion, but thinks consumers also need to change their habits.
"It goes back to that idea of how many clothes in our wardrobe do we need? So I wanted to design a product that has versatility to it. You could commute to work, you could cycle to work in it. And when you got there you didn't have to change."
Scotland Tonight is on STV and the STV Player at 7.30pm on Thursday, October 28.
STV News is now on WhatsApp
Get all the latest news from around the country
Follow STV News
Follow STV News on WhatsApp
Scan the QR code on your mobile device for all the latest news from around the country