Scotland's mountain hares and Atlantic puffins are under serious threat from climate change and rising temperatures, according to a new report.
Conservation charity WWF said the country should "lead the charge" in driving down emissions by changing the way we heat our homes and produce food.
The Feeling the Heat report also warned that vital habitats such as peatlands and woodlands should be restored to help capture and store carbon.
WWF called on world leaders meeting for Cop26 climate talks in Glasgow in November to ensure action is taken to limit global temperature rises to 1.5C and prevent more damage to nature and people.
The report highlights 12 species, including the two Scottish creatures, which could be under threat if the talks fail to reach an agreement.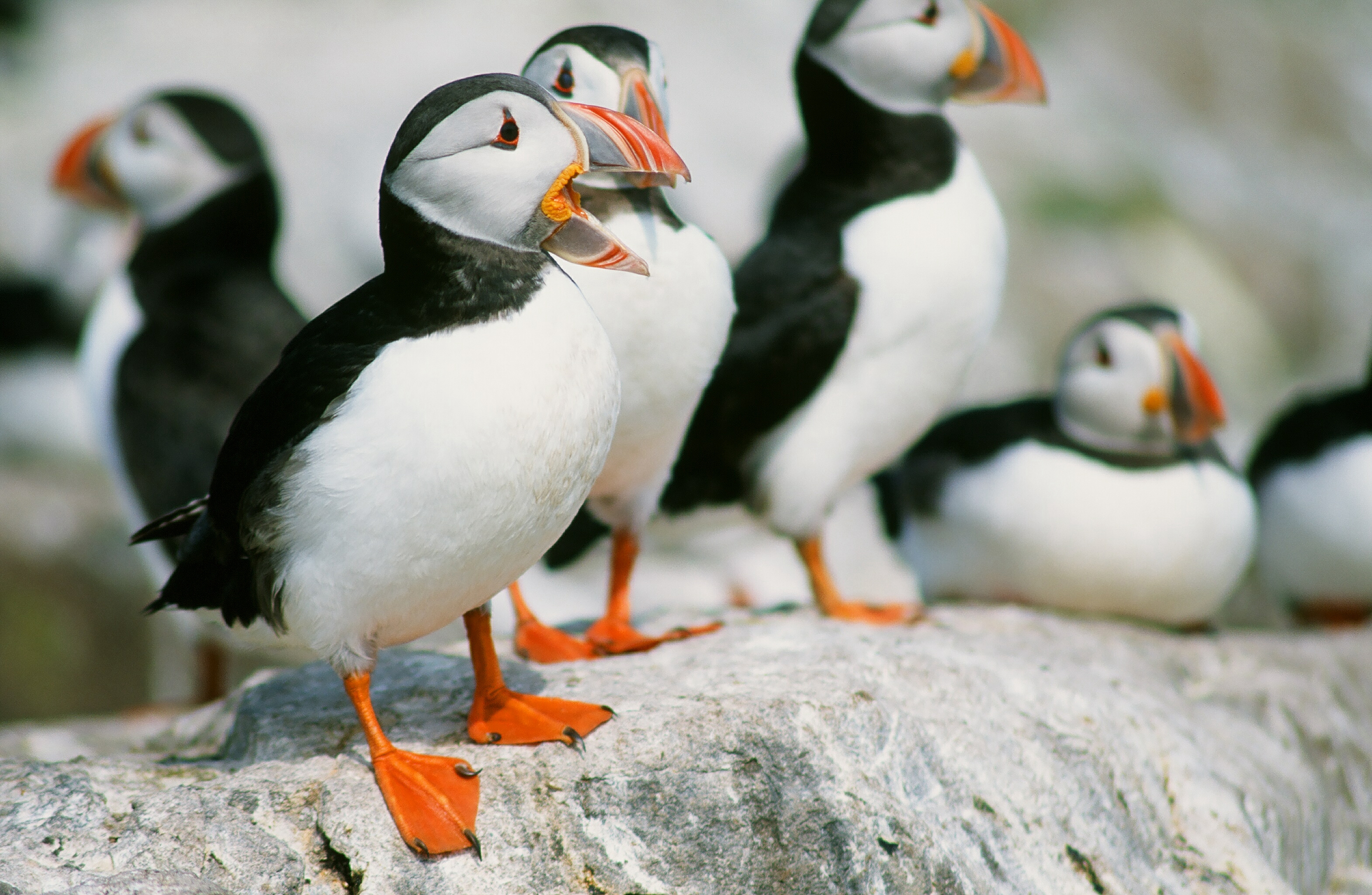 Snow cover in the Highlands declined by more than 37 days on average between 1960 and 2016, leaving white-coated hares at risk from predators, while Atlantic puffins' breeding success has been badly hit.
Other wildlife ranging from bluebells and bumblebees to snow leopards and emperor penguins also face an uncertain future, the report warned, with even coffee plants at risk from rising temperatures.
Sheila George, environment and food policy manager at WWF Scotland, said: "Scotland must lead the charge by driving down emissions, for example in the way we heat our homes and produce food, and by restoring vital habitats like peatlands and woodlands, that help us capture and store carbon."
Feeling The Heat warned that climate change is warming oceans and landscapes, increasing the frequency of heatwaves, floods, droughts and wildfires, and creating conditions that many species cannot cope with.
It said that species including sea turtles, Amazonian monkeys, frogs, coral and hippos were all under threat.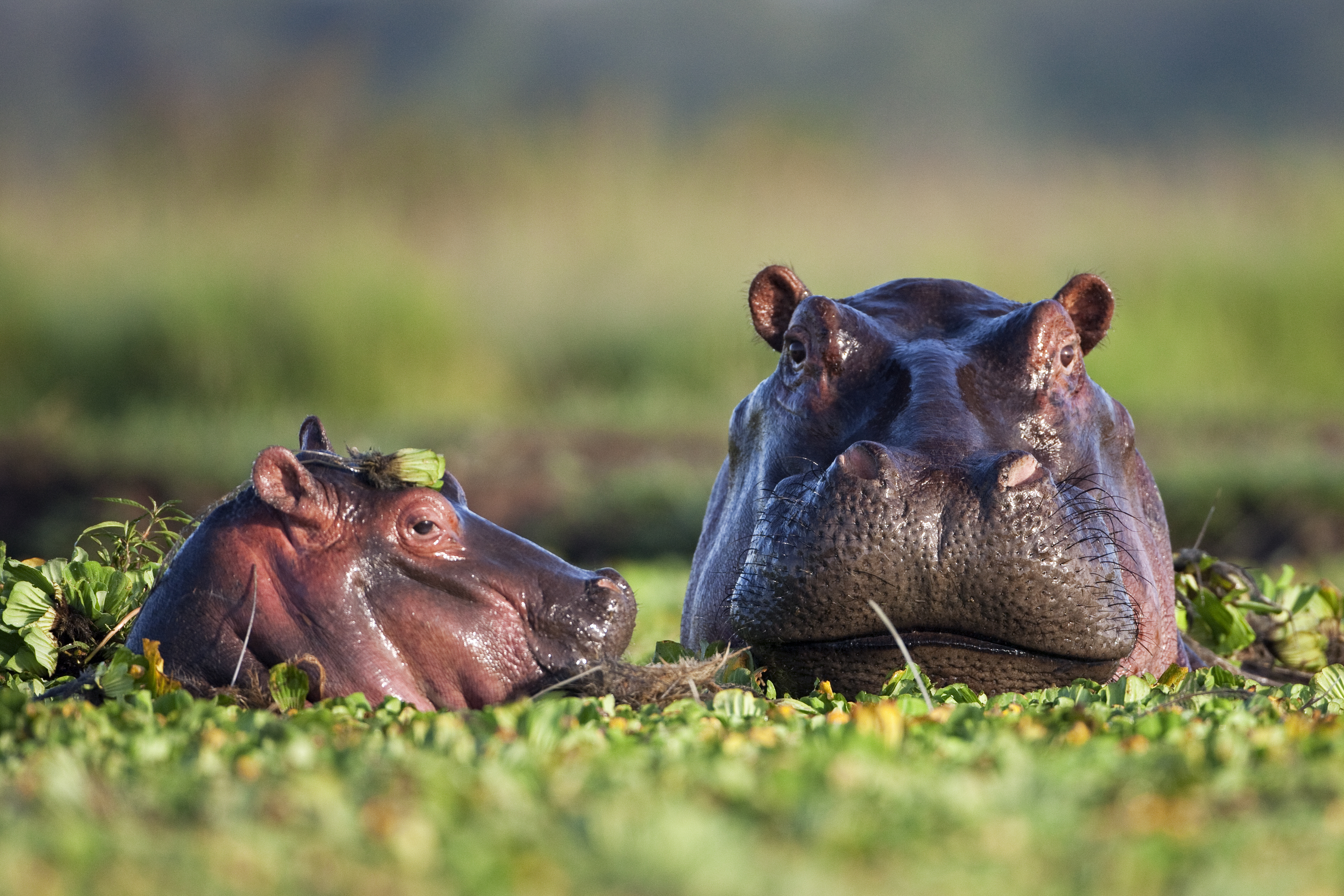 Ms George said: "Scotland is rightly proud of its diverse and unique flora and fauna, but we need to wake up to the fact it is increasingly under threat from climate change.
"As this report shows, it's not just snow leopards that are in danger, but our beloved Scottish species and habitats are too, with one in nine under threat of extinction.
"Even small increases in temperature threaten many of the plants and animals that not only make Scotland unique, but that we also depend on for food and pollination.
"That's why it's so vital the Cop26 climate talks in Glasgow are a success and agreement is reached to keep global temperatures below 1.5 degrees.
"World leaders must agree targets, and the actions necessary to achieve them, to keep the natural world we rely on safe and thriving for us and future generations."
What the report says about Scotland's species
Mountain hare
As the UK's only true native hare, mountain hares living in the Highlands have evolved a strategy to escape predators.
In summer they have brown pelage that blends with environment, in October they switch to a white coat to help camouflage them in the snow;
Snow cover in Highlands is declining meaning hares are more exposed and vulnerable to predators;
Habitat change due to warming temperatures will also push them to move higher in smaller and more fragmented territories.
Atlantic Puffin
Sometimes called the "clown of the sea", the Atlantic puffin may not delight bird lovers for much longer if ocean temperatures continue to rise.
Volatile weather events impacts feeding and breeding;
Overfishing severely reducing food source, diving for fish risks the getting entangled in fishing nets;
Even a small change in temperature means that sandeels, a major source of food, can disappear entirely.
The 12 species at risk
Atlantic puffins
Mountain hares
Bluebells
Bumblebees
Emperor penguins
Snow leopards
Leatherback turtle
Darwin's frog
Warm-water coral reefs
Hippopotamus
Arabica coffee
Black-headed squirrel monkey
STV News is now on WhatsApp
Get all the latest news from around the country
Follow STV News
Follow STV News on WhatsApp
Scan the QR code on your mobile device for all the latest news from around the country