A childminder is urging those in the business to stay strong and positive as they begin to re-offer critical childcare services.
Barbara Dennistoun, who works in Cambuslang, South Lanarkshire, remained open for families on the frontline during lockdown and took extra measures to ensure the children in her care were safe.
It comes as the Scottish Childminding Association (SCMA) welcomed the First Minister's announcement that childminders could reopen.
At the beginning of the pandemic, childminders had to close their setting unless providing critical childcare for key workers and vulnerable children.
As services begin to open back up, the SCMA continues to advise workers to prioritise spaces for critical childcare.
Ms Dennistoun is hoping to remind those going back to work why they love the job.
She said: "The best advice I can give to childminders who are considering re-opening again is to take it really slow.
"Try to relax, stay strong, stay positive and remember why you are in the job. Those little faces will love seeing you again.
"If we all take extra cleaning measures, we will minimise the risk of spreading the virus as has been demonstrated though lockdown.
"But if you don't want to open then don't risk it, wait until you feel more comfortable in doing so."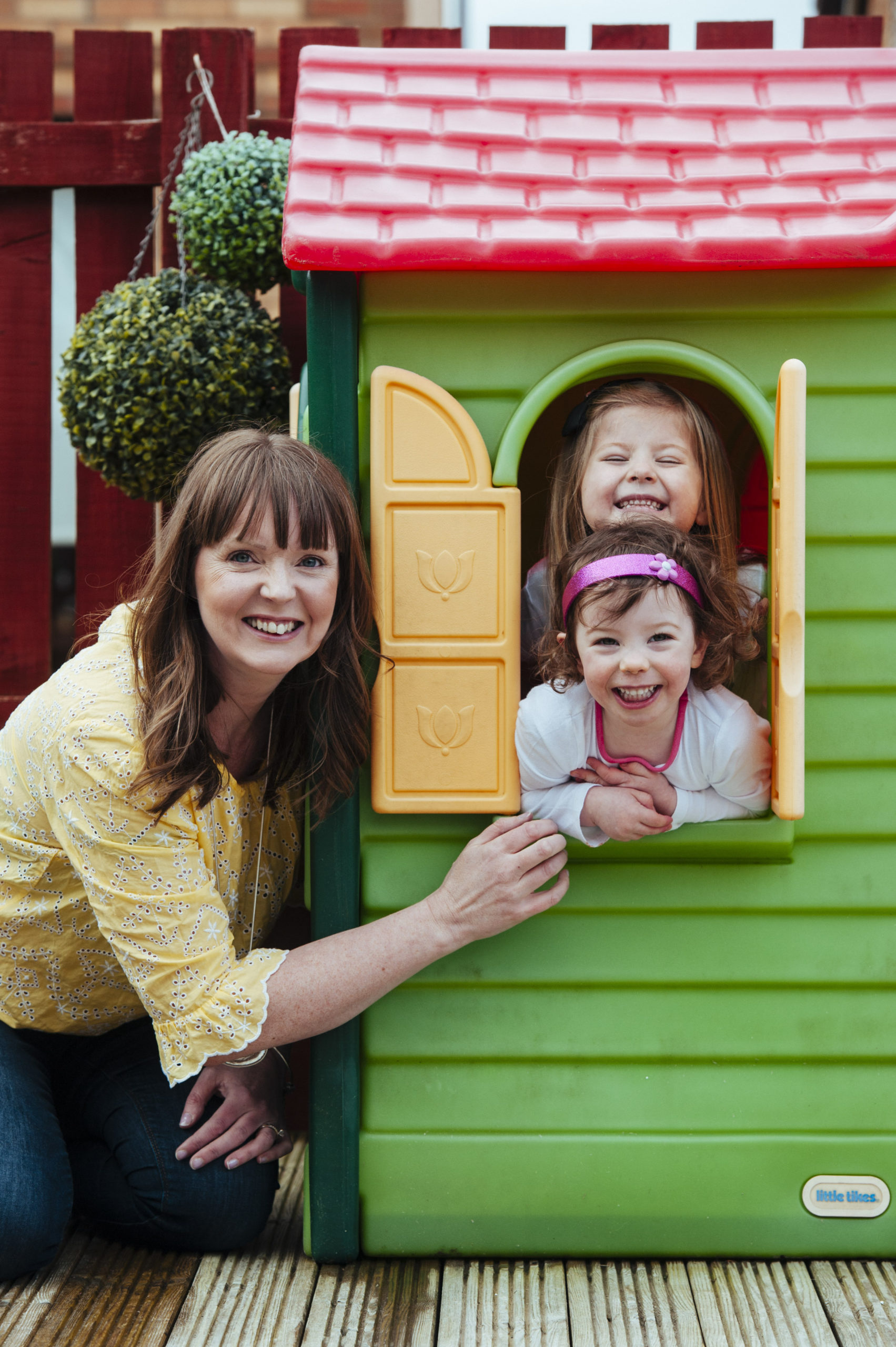 Childminders have played a vital role in the country's response to Covid-19, with a recent SCMA survey showing around 930 settings chose to remain open to provide critical childcare.
Ms Dennistoun said: "Right at the start of Covid-19 a lot of childminders closed their doors, but I had families that really needed me.
"I have been looking after four children from three different families whose parents were on the frontline.
"We had to coordinate their shifts to make sure I wasn't looking after more than two families at a time.
"Before lockdown started, childminders enhanced cleaning measures. PPE was provided to us and we always made sure that the children were washing their hands anyway, but we didn't want to scare them during this pandemic.
"The good news is we are now able to go outdoors a bit more. Professional advice states that the virus is less likely to be transmitted outside.
"It is good for the children's mental health and for our mental health to be able to get out.
"With some parents still on furlough and schools only going back part-time, I don't think childminding services will be up at their full capacity for a long time."
From August, childminders will be part of the Scottish Government's early learning and childcare expansion – which means families will be entitled to 1140 hours of free childcare a year.
There are currently around 4800 professional childminders in Scotland. Before the pandemic, they were providing childcare for around 33,000 children.
Many childminders who chose to temporarily close have been maintaining contact with children and families online and by phone, helping to continue their close relationships.
Graeme McAlister, chief executive of the Scottish Childminding Association, said: "The reopening of childminding during phase one will help to ensure that many more families will have access to high-quality childcare as communities across the country start to ease out of lockdown.
"However, there is no requirement for childminders to reopen immediately. It is important they take time to prepare, based on their own business and personal circumstances.
"We anticipate this will be a gradual process while childminders who have been closed prepare their settings.
"The publication of the new guidance is crucial to help inform practice, including important measures to minimise the risk of infection and transmission."
By Local Democracy Reporter Catherine Hunter