Six of Scotland's NHS boards have had confirmed cases of paediatric hepatitis with at least 13 children affected.
Public Health Scotland told STV News that both Covid-19 and adenovirus had been detected in a number of the cases with both viruses being investigated as potential causes for the illnesses.
On Tuesday, a further two cases of hepatitis in children were confirmed in Scotland with the cause of the outbreak still unclear.
Originally, there were at least 11 cases were in Glasgow, Lanarkshire, Tayside and Fife.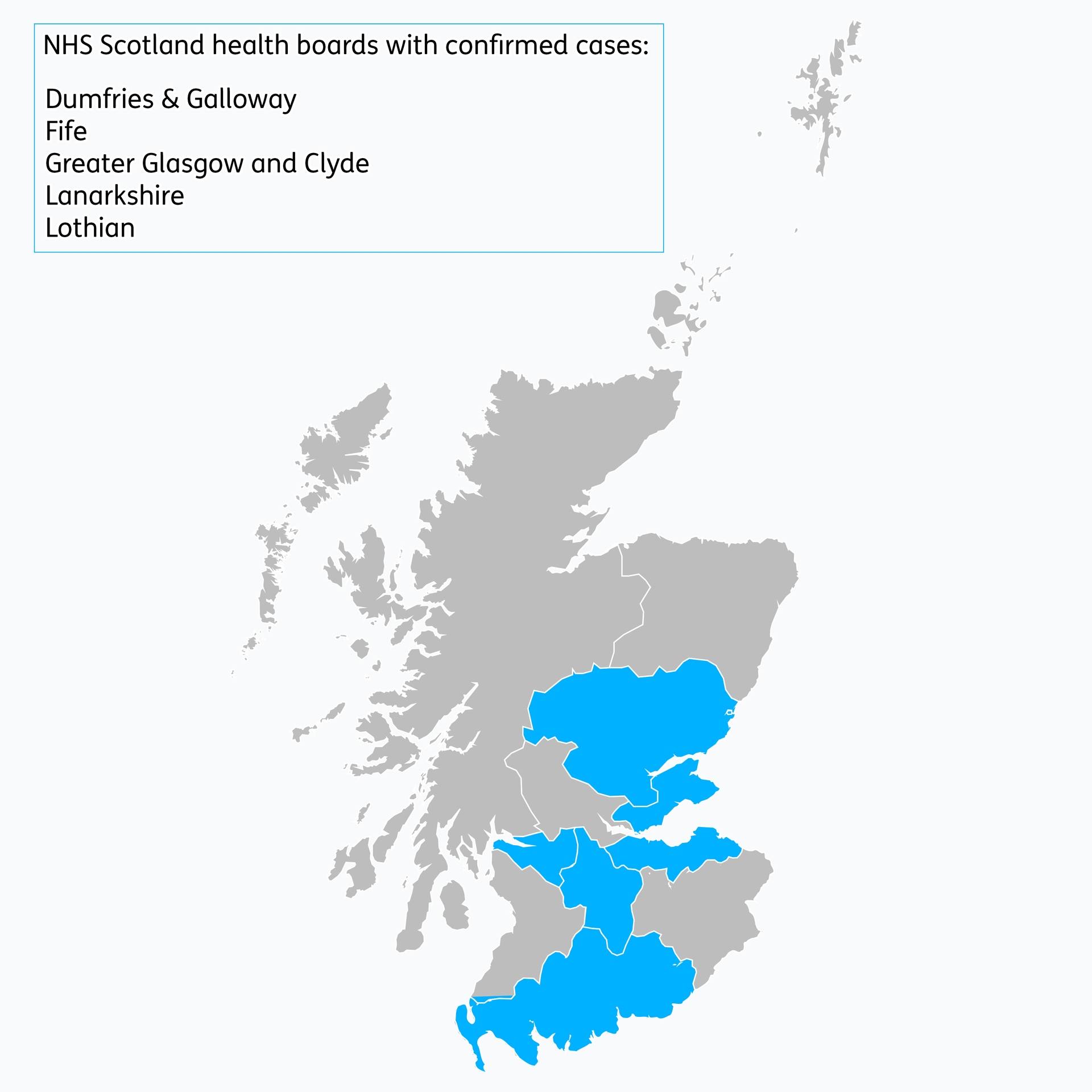 But the more recent cases are being treated in NHS Lothian and Dumfries and Galloway.
Public Health Scotland (PHS) said most of the cases arose in March.
Health authorities reassured the public that there was no link between the infections and the coronavirus vaccine, with the UK Health Security Agency saying none of the 74 cases across the UK having been vaccinated.
The hepatitis viruses commonly associated with the condition have been excluded with a clear cause yet to be identified.
PHS said investigations are still in the early stages and work is ongoing with partners and other agencies across the UK.
A spokesperson for PHS said: "In a number of cases, adenovirus and SARS-CoV2 (coronavirus) have been detected, so these links are currently being investigated.
"Parents and others taking care of young children should be vigilant about hand and general hygiene. We will issue further updates as the situation develops and we have more information."
How to recognise jaundice amid outbreak of hepatitis across Scotland
Health authorities have said parents and carers should contact their GP or other healthcare professional if they notice signs of jaundice in their child.
Hepatitis symptoms include:
dark urine
pale, grey-coloured poo
itchy skin
yellow of the eyes and skin (jaundice)
muscle and joint pain
a high temperature
feeling and being sick
feeling unusually tired all the time
loss of appetite
tummy pain
STV News is now on WhatsApp
Get all the latest news from around the country
Follow STV News
Follow STV News on WhatsApp
Scan the QR code on your mobile device for all the latest news from around the country