ChatGPT is the artificial intelligence (AI) software that is taking the world by storm.
The chatbot, which gives strikingly human-like responses to user queries, is set to revolutionise many areas of our everyday lives.
But there are concerns about its potential implications.
Some have expressed fear that the technology could take human jobs, including in a range of writing professions.
With technological advancements unavoidable, AI has also presented a dilemma for education providers: How can they prepare for any challenges it might pose?
The software has been used to create essays, raising concerns about youngsters utilising such apps to carry out assignments.
STV News explores how ChatGPT and rival chatbots are set to affect life in Scotland – primarily in schools and universities.
What is ChatGPT?
In the most basic terms, ChatGPT is a conversational AI-powered chatbot designed to answer questions and respond to queries in text form in a way that sounds natural and human.
Built by San Francisco-based startup OpenAI, it uses information from the internet to carry out requests and has been trained on back-and-forth conversations so it is capable of understanding follow-up questions, admitting its own mistakes and limitations and rejecting inappropriate requests.
The software was launched in late November last year and has become an online sensation.
Millions of people have played with it over the past month, using it to write silly poems or songs, to try to trick it into making mistakes, or for more practical purposes such as helping compose an email.
All of those queries are also helping it get smarter.
Microsoft – which has invested heavily in OpenAI – announced earlier this month it has incorporated ChatGPT into its Bing search engine.
New versions of Microsoft's search engine and internet browser will use AI to provide users with instant written answers, the company announced earlier this month.
Software developed by ChatGPT creators OpenAI will now allow Bing and Edge to give footnoted responses to search queries and summarise detailed information from multiple sources.
And Google has announced that its own chatbot, called Bard, is set to be rolled out for free to the public in the coming weeks after a short period with a select group of testers.
It will use Google's own conversational language tool, called Lamda, and crucially will use Google's search engine to get the information it needs to create responses.
'Clear and present danger'
Frank Lennon, a former head teacher at St Modan's High School in Stirling and Dunblane High School, believes ChatGPT provides huge opportunities and challenges for Scottish education, but is not convinced that those in charge have the ability to provide the appropriate solutions.
He told STV News: "The challenges facing Scottish education are incapable of being addressed by the current leadership. Whatever the challenges are, we don't have the leadership capacity to face up to the challenges of the next ten years.
"There is a clear and present danger to the integrity of exams that have significant levels of coursework.
"The problem is that these chatbots use material from the web that has not been professionally peer-reviewed, though it is amazingly good at language.
"I am a bit concerned as students are talking about ChatGPT and teachers are not as aware of it as they should be."
Mr Lennon, who is a member of Reform Scotland's Commission on School Reform, wrote an article for The Times, warning that the rise of sophisticated computer programmes could cause a crisis for the Scottish Qualifications Authority (SQA) after they fed a typical National 5 English creative writing assignment into ChatGPT.
Within 30 seconds, the bot returned a 14-line Shakespearean sonnet with a rhyming couplet in iambic pentameter that Lennon said would merit high, if not full, marks.
Lennon, who was awarded an OBE for services to Scottish education in 2002 and Ford, a former head teacher of Kilmarnock Academy, said the problem for the SQA is that coursework — usually completed outside school with minimal staff supervision — can account for up to 30 per cent of overall marks in many subjects at both National 5 and Higher level.
Mr Lennon said: "ChatGPT has already been banned in school districts in France, Australia, the USA and India, where teachers have been told to look out for signs of its use.
"Schools banning young people from using technology is virtually impossible, as recent problems with smart phones has shown and there is undoubted potential for great educational benefit in AI programmes such as ChatGPT.
"The immediate challenges arising from their use derive not from their potential educational value, but from their possible misuse in relation to national assessment."
SQA working with experts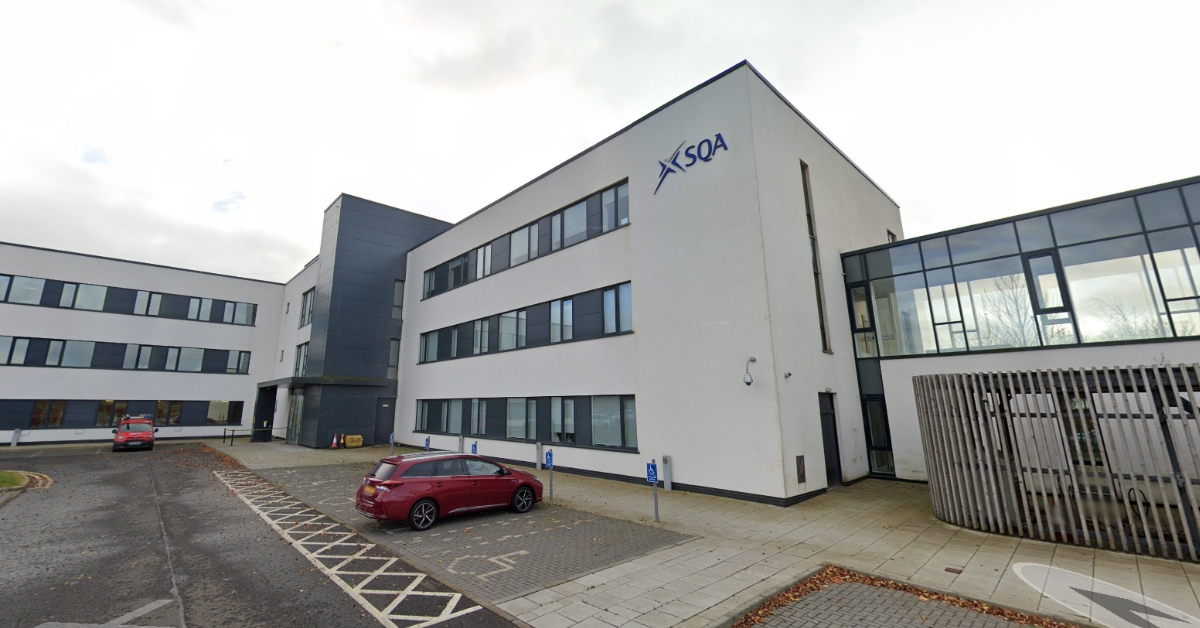 The Scottish Qualifications Authority (SQA) has not had its problems to seek in recent years.
It faced intense criticism during the coronavirus pandemic after its results algorithm was scrapped following protests by young people.
With exams cancelled during the Covid-19 pandemic – as a result of mass school closures and remote learning – grades were determined on coursework and continuous assessments.
Pupils sitting exams last year, however, returned to the traditional format run by the SQA.
The organisation, which is set to be replaced next year as part of wider education reforms, now has to contend with the threat posed by AI.
An SQA spokesperson said: "Like other education and awarding bodies, SQA has been monitoring emerging AI tools and the threats and opportunities they present for some time and continues to work with experts to develop tools for spotting the use of AI, including ChatGPT.
"Many of our assessments are conducted under conditions that prevent the use of such online tools. There are also checkpoints built into assessment approaches that enable teachers and lecturers to identify work that may not be authentic.
"We will continue to remind learners about the risks to their results if they do not submit material which is entirely their own work. We provide guidance to schools and colleges to help them support and encourage learners to have confidence in their own ideas and abilities.
"SQA also has guidance in place for the assessors/markers who mark coursework to help them ensure it is candidates' original work."
The opportunities and challenges posed by ChatGPT come as Scottish education is set to undergo major reforms in the coming years.
The Scottish Government plans to scrap Education Scotland and the SQA, with a new examination body coming into place – provisionally called "Qualifications Scotland".
An independent inspectorate for Scottish education will also be formed.
The new bodies are due to be fully established in 2024, following operating models being developed before the end of the year.
An independent review of qualifications and assessment, commissioned by the Scottish Government and led by Professor Louise Hayward of Glasgow University, is nearing completion.
ChatGPT is a 'disrupter'
It's not just education leaders and teachers at secondary schools who are concerned about AI.
Universities across Scotland are also closely monitoring developments, with institutions across the globe banning the software to prevent students from gaining an unfair advantage.
Dr Neil Pickles, associate dean for academic development at Wrexham Glyndwr University in Wales, says ChatGPT is a "disrupter", which will inevitably affect how students are assessed.
But he explained that doesn't necessarily mean its impacts will be wholly negative for the education sector.
"This application could be used in a very positive way to help change the way in which we assess students and to think differently about assessment," he said.
"Perhaps even to get students using it rather than trying to prevent its use, get it being used in a positive way and actually use that towards assignments.
"There are some errors. It's not a perfect package, you know there are errors that creep in.
"That could be an element that could be looked at in a positive way to help build up awareness not only of subject area but also technology."
What are Scottish universities saying?
STV News spoke to numerous Scottish universities to gauge their views on ChatGPT.
Here is a selection of their responses about the plans and procedures they have in place.
Aberdeen: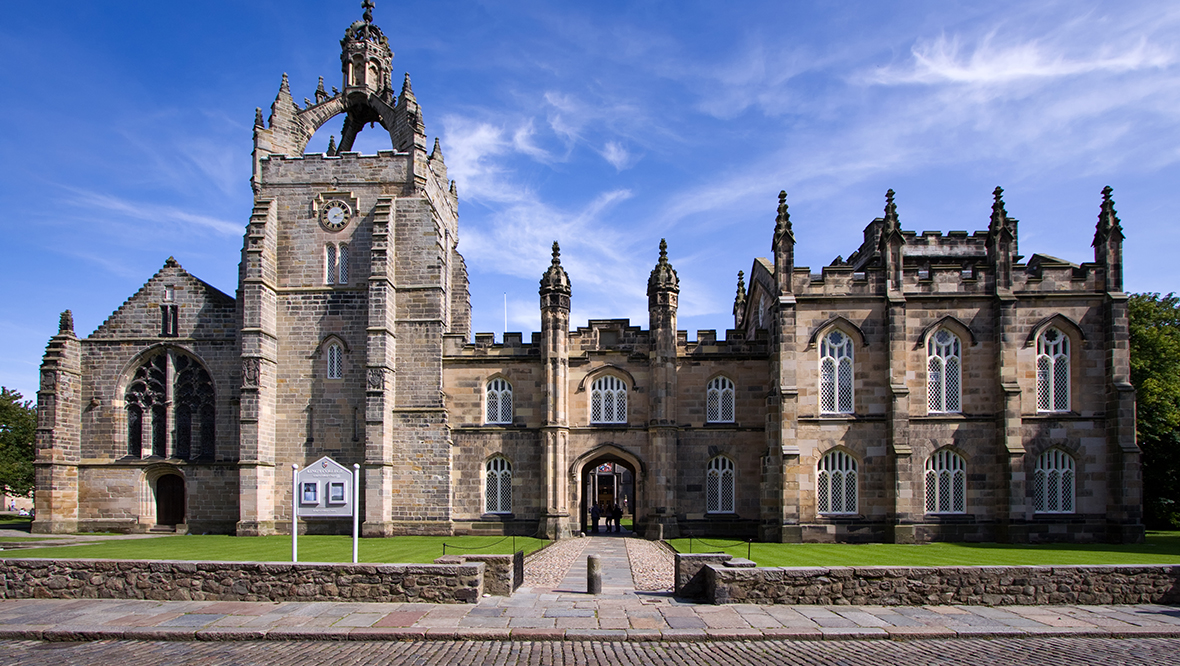 A University of Aberdeen spokesperson said: "The university is monitoring developments around ChatGPT and academic staff have been provided with resources that aim to enable understanding of its potential implications for learning and assessment.
"We keep our approaches to assessment under review and encourage use of authentic assessment that is less vulnerable to the use of ChatGPT, for example encouraging students to demonstrate how they apply their learning and skills in real-world scenarios.
"While the university has identified no cases of students having made use of ChatGPT, we will continue to monitor developments to inform our approaches going forward."
Edinburgh: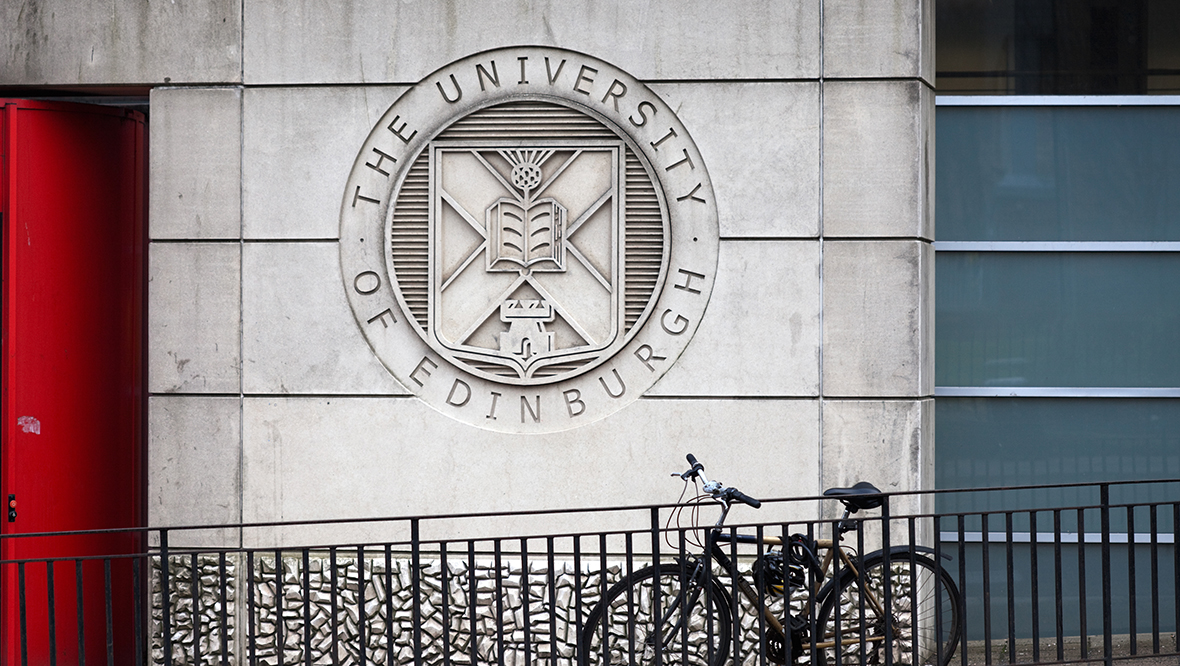 A University of Edinburgh spokesperson said: "Content produced for assessments using AI platforms, such as ChatGPT, is not representative of a student's own original work and would therefore be considered a form of academic misconduct.
"We are reviewing implications this may have for assessment design, approaches to detection of academic misconduct, and ways we can ensure that students understand how to carry out assessments with good academic practice in mind.
"AI software also presents opportunities for learning and we are actively looking at ways in which course design and assessments may be able to incorporate these new technologies.
"This topic is something that will impact the whole higher education sector, and the university will monitor and engage with broader sector discussions."
Glasgow: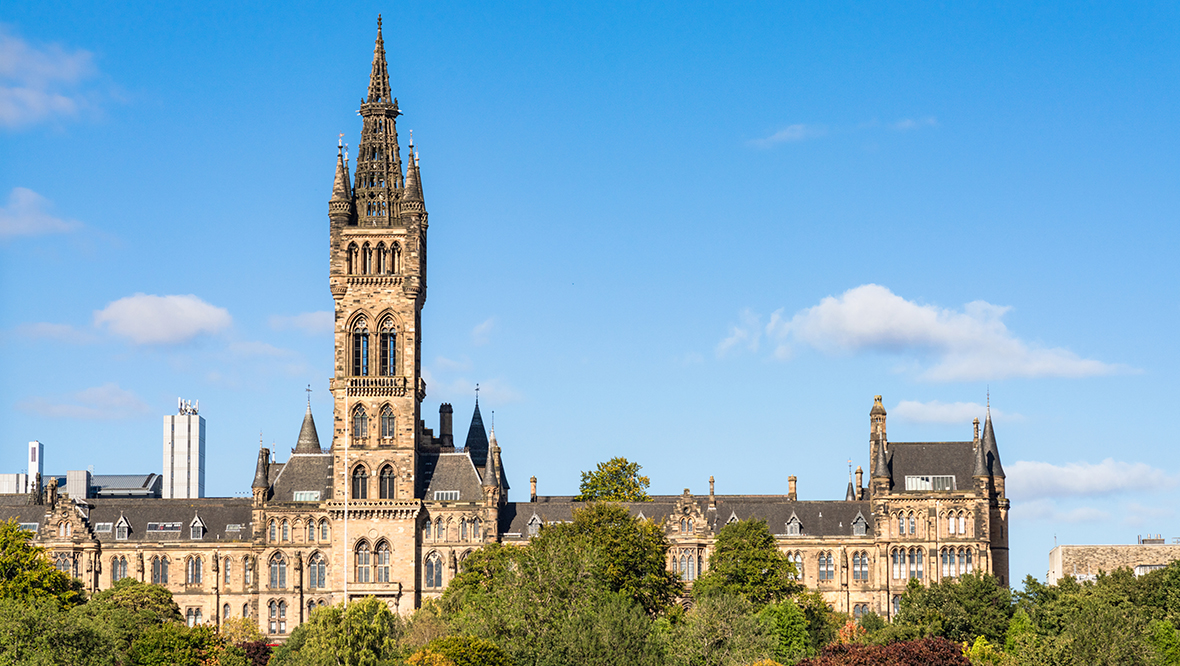 A University of Glasgow spokesperson said: "ChatGPT is a new technology, which brings with it new opportunities as well as new challenges. We are working with experts from our School of Computing Science to better understand ChatGPT's capabilities and limitations, and how best to advise students to use it appropriately as a learning tool.
"We have reminded students of their responsibilities and directed them to sources of guidance and support in how to appropriately use and reference learning resources.
"It remains fundamental to the integrity of academic study that whatever resources students use now and in the future, they do not present as their own work something that they did not do themselves.
"Equally, it is important that we design our assessments in ways that reduce the potential impact of misuse of such AI and other tools. This has been a process under constant review for many years and it will remain so in the years to come."
Glasgow Caledonian University: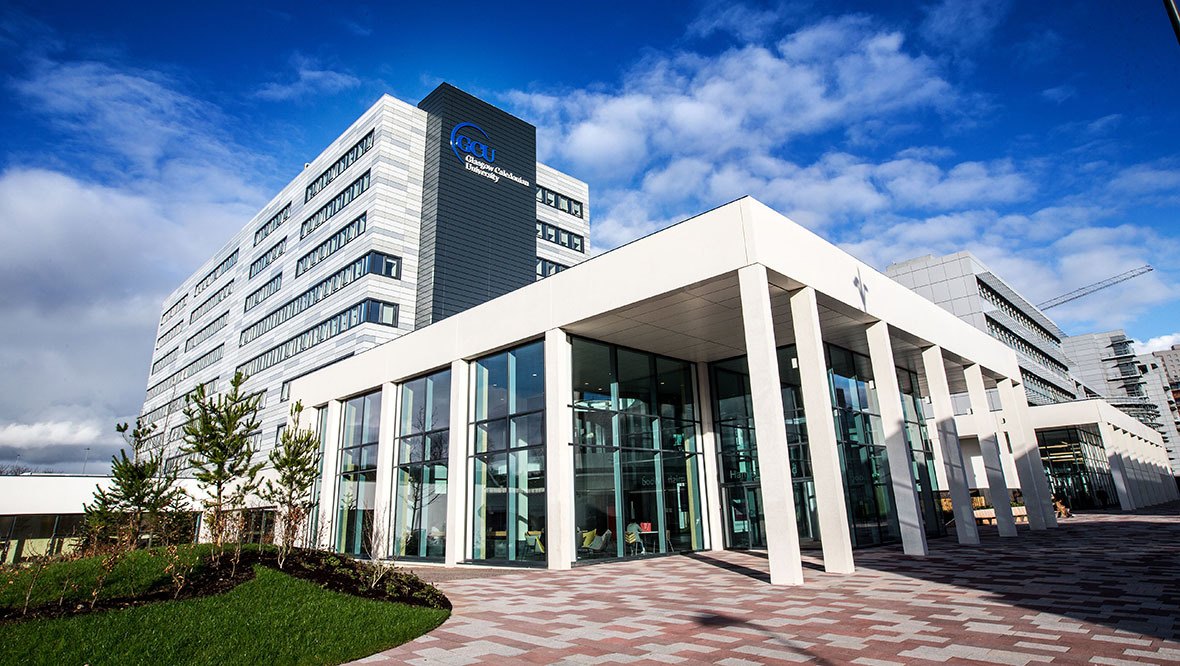 "We understand and are responsive to the fact that increasing sophistication of artificial intelligence is making academic misconduct harder to detect, and it is an area we are currently looking at very closely.
"The university already has in place interactive online guidance for students: 'Don't Cheat Yourself!'.
"The guidance helps students understand what good academic practice is and how to avoid common pitfalls, including plagiarism, collusion and ghostwriting. This also reminds students that cheating is against the University's Student Code of Conduct and could result in them being disciplined or even expelled.
"We also have in place guidance and resources on artificial intelligence for academic staff, so that they may tailor their assessments in a way that tools such as ChatGPT cannot readily be used. The guidance also tells academic staff what to look out for when marking assessments in order to help identify work that has not been written by a student."
"Like other universities in the sector, we are also exploring positive utilisation of ChatGPT to enhance student learning in addition to detection of its misuse as outlined above."
Edinburgh Napier:
A spokesperson for Edinburgh Napier University said: "At Edinburgh Napier University we provide students with engaging, real-world learning opportunities which will equip them for lives and careers in a global, digital world.
"There is no doubt that artificial intelligence and large language models, accessed through platforms such as ChatGPT, will be a part of the future workplace. This is why we encourage students to think critically about the implications of digital tools for them, their current learning and their future lives.
"We also recognise the potential for these tools to empower students in their own learning and, when used responsibility, make learning more inclusive and accessible.
"We aim to provide every student with the support to engage with a range of learning opportunities during their studies, thereby reducing the likelihood of any student choosing to miss out on the learning involved in creating their own work for assessments and instead submitting the output of AI platform as their own work.
"We are actively engaged in gathering our students' opinions on ChatGPT and this will be informing our engagement with this topic going forward. At the same time, we have issued guidance to teaching staff on how best to engage with AI and maintain the authenticity of students' work."
Robert Gordon University: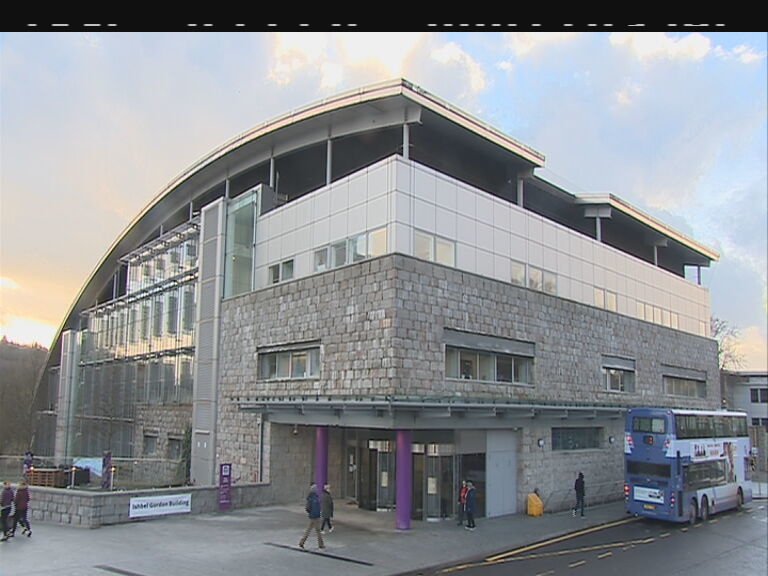 Professor Lynn Kilbride, vice-principal for academic development and student experience, said: "Since the release of the Artificial Intelligence (AI) tool ChatGPT in November 2022, there has been much discussion across the higher education sector about how this development will change the teaching, learning, and assessment experience.
"Much of the current debate around ChatGPT and AI is focused on the challenges for academic integrity.
"RGU is monitoring the rate of ChatGPT access across the University. We are focusing on how we can guide our students to use ChatGPT in ways that enrich their learning and upholds academic integrity, and that we continue to provide an experience which includes a variety of authentic assessments designed to enhance the knowledge and skills of our students as we support them to become global citizens.
"We are continuing to assess the development of the technology and are actively engaging with counterparts in other institutions across the UK to consider how our academic guidance and regulations may evolve, however this will be from a positive rather than punitive perspective."
Heriot-Watt University: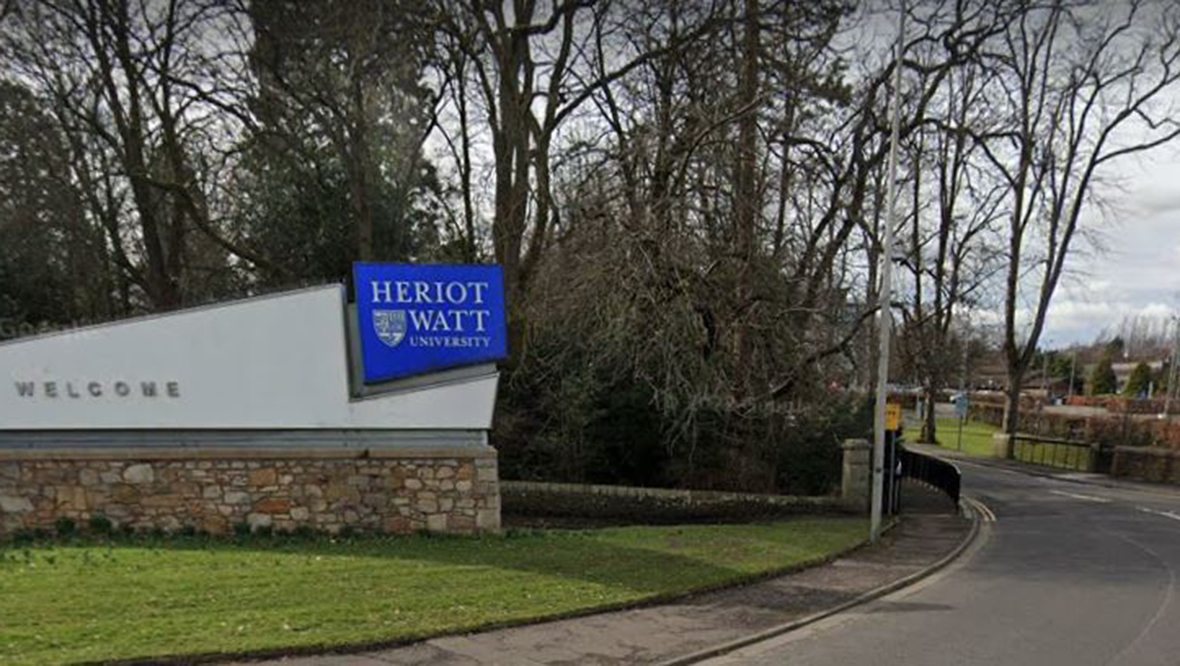 A spokesperson for Heriot-Watt University, said: "Developments in Artificial Intelligence tools, such as ChatGPT, raise exciting opportunities for supporting learning and teaching. Drawing on the expertise of our researchers in AI and our learning and teaching staff, we are exploring the possibilities and risks inherent in these developments.
"AI tools can help develop academic skills such as writing, design and questioning. However, they do not replace the genuine satisfaction of fully understanding a subject, debating and engaging with peers and lecturers in a classroom, nor do they diminish the importance of social interactions at university and the development of a broad range of interpersonal skills.
"At Heriot-Watt University, we have an ambitious programme of transforming assessment to inspire student learning and help students become true global changemakers.
"This integrates a focus on assessment security, including the issues posed by inappropriate use of ChatGPT and other artificial intelligence content creation tools. As such, we continue to support our students to understand how to avoid misuse of these tools, and where deliberate misconduct is identified, we have a robust disciplinary process in place.
"HWU is supporting staff and students to address the challenges and opportunities of these new technologies through its Learning and Teaching Academy and Academic Integrity Group."
AI boosts popularity of computing degrees
The popularity of computing degrees is growing faster than any other course, according to new figures.
BCS, The Chartered Institute for IT, said its analysis of the latest UCAS data found students had applied for computing courses in record numbers this year.
It said it believes the increase in applications could be attributed to the rise of artificial intelligence and machine learning as mainstream topics.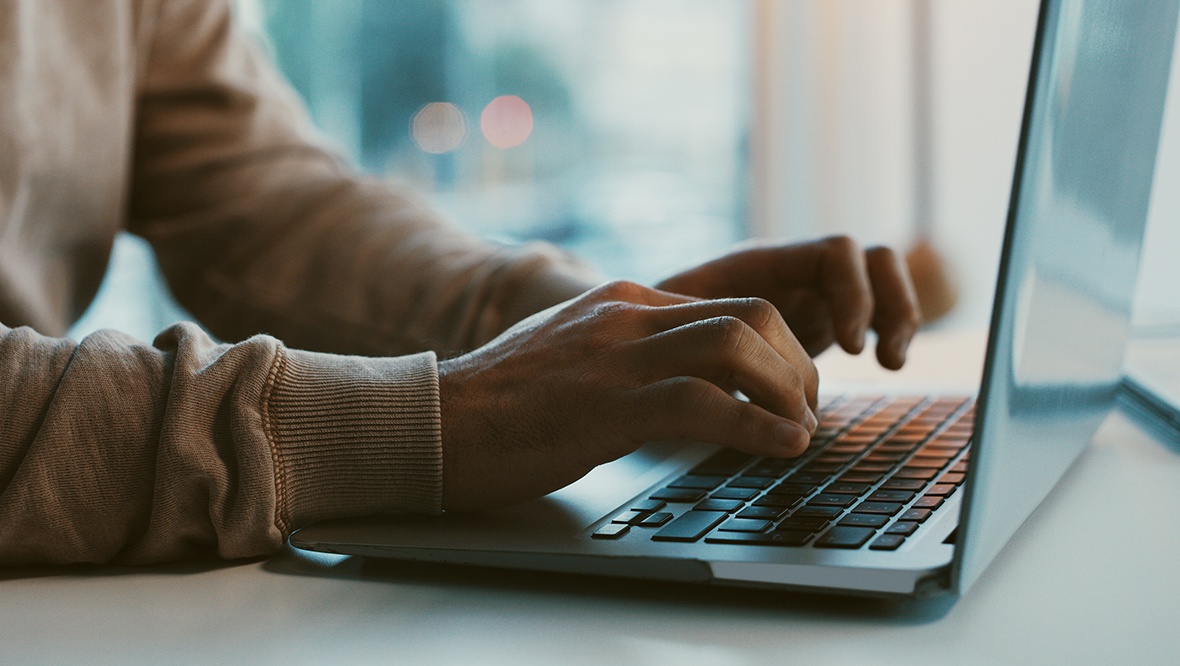 According to the figures, applications to study computing have risen by 9.6% – which BCS said was more than any other university subject.
Computing courses have also seen an 18% rise in the number of applications from women in 2023, with the gender gap in applications narrowing slightly as a result.
"Young people – and an increasing proportion of young women – see that a computing degree is a passport to change the world," Julia Adamson, managing director for education and public benefit at BCS, said.
"AI and machine learning are transforming how kids complete homework and how job applicants write the covering letters.
"It's no wonder so many people see their futures in technology. The more diverse range of people we have working in computing the fairer and more inclusive the results will be for all of us."
STV News is now on WhatsApp
Get all the latest news from around the country
Follow STV News
Follow STV News on WhatsApp
Scan the QR code on your mobile device for all the latest news from around the country