It was a moment of joy and relief – and one at times they had all feared might never happen.
As they arrived on the Isle of Lewis, Frishta and Farzana Matin were reunited with the charity founders they say they owe their lives to.
Since the Taliban seized power in Afghanistan, John and Lorna Norgrove have worked tirelessly to get the sisters from Afghanistan and their family out of the war-torn country.
The Matins underwent a long and perilous journey, which saw them caught up in terrifying scenes in the aftermath of bomb attacks at Kabul Airport.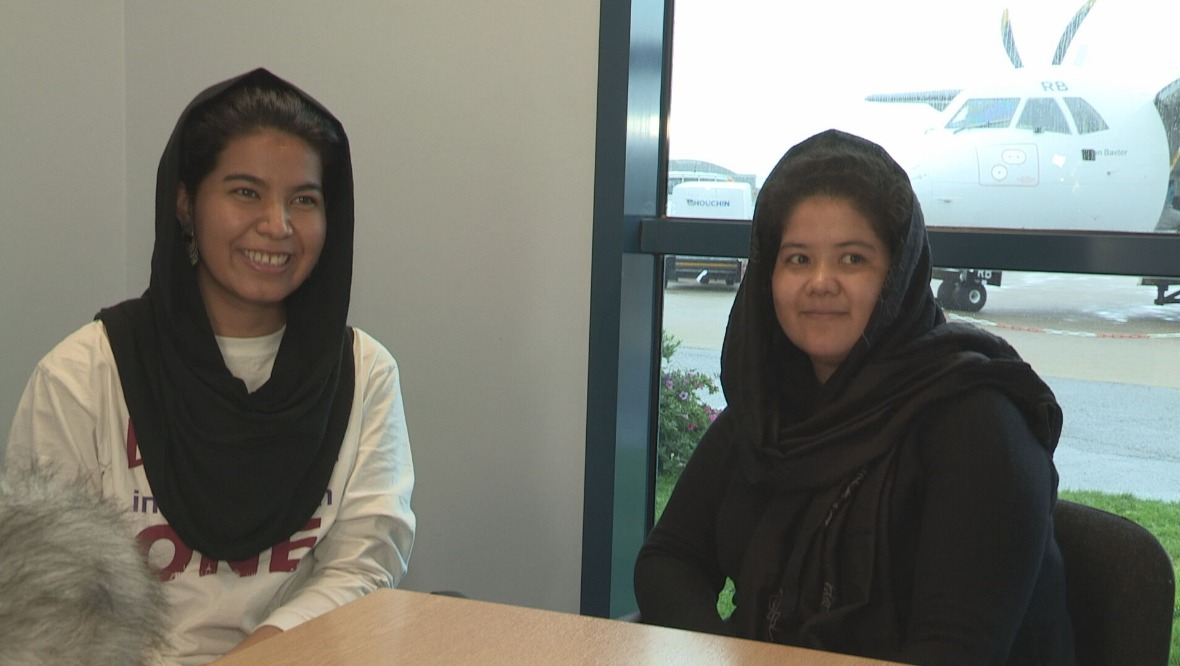 But on Tuesday they finally arrived in the Western Isles, along with their younger brother, Frishta's husband, Murtaza, and their ten-month-old baby boy, Kia.
Frishta and Farzana had feared for their lives after the Taliban takeover of Afghanistan earlier this year.
The sisters work for The Linda Norgrove Foundation, a charity helping women and children in the country.
It was set up by Lorna and John Norgrove to carry on the work of their aid worker daughter, Linda.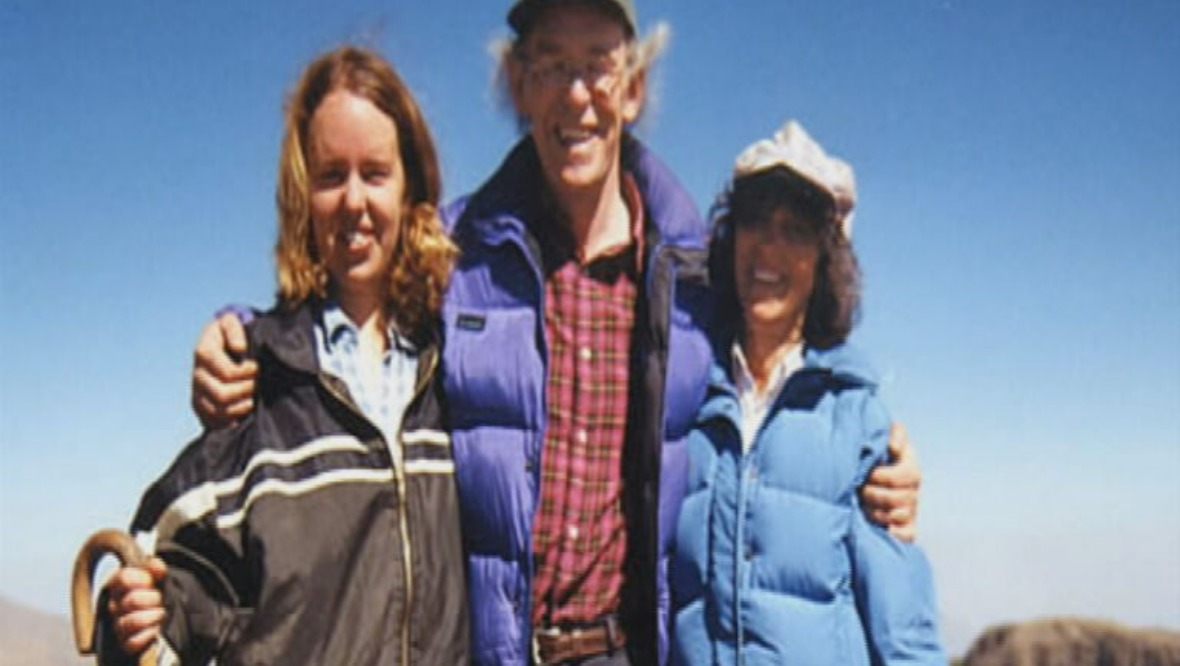 The 36-year-old, from Lewis, was killed in Afghanistan in 2010 during a failed rescue attempt after being kidnapped by the Taliban.
Since the country was retaken by the militant group earlier this year, the Norgroves have worked tirelessly to secure the Matins' safe evacuation from their home country and provide them with a safe haven in Scotland.
The couple said they were "overjoyed" as they greeted them at Stornoway Airport.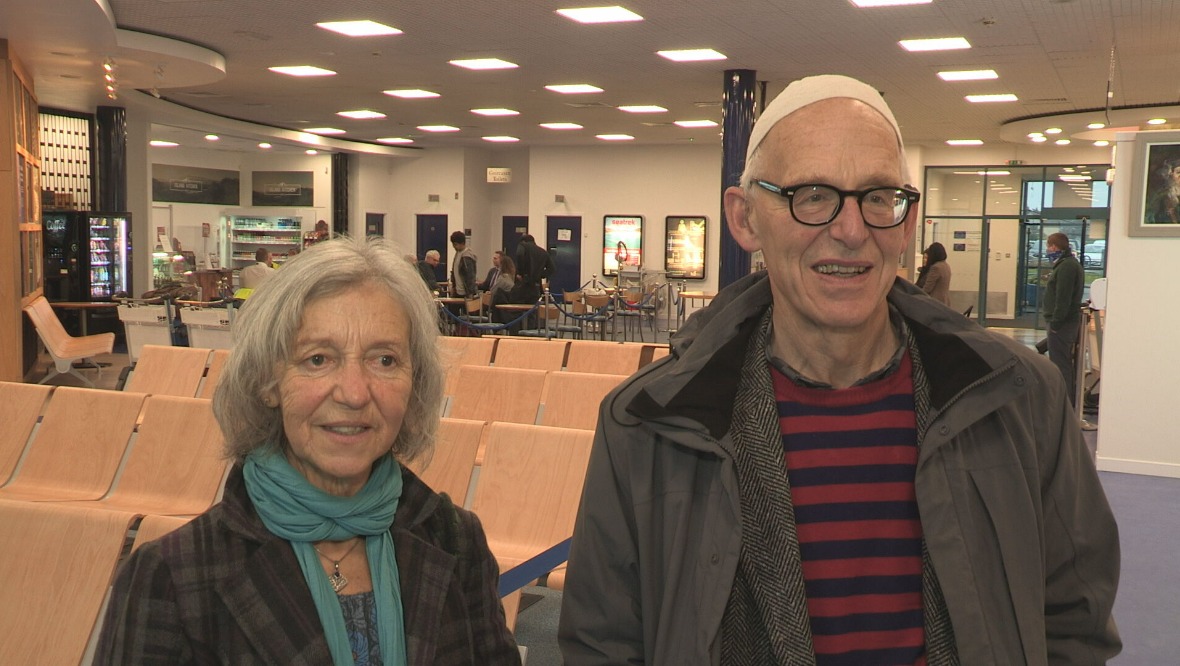 "It was one of the best phone calls of my life when we finally heard they'd got out," Mr Norgrove said.
"The 46 hours when they were at the airport was traumatic. We were communicating using voice notes and in their messages all you could hear was constant gunfire in the background.
"You realised how dangerous a position they were in."
When the Taliban came back into power in August, Frishta and Farzana knew that as educated women working for a Western organisation, they would be a target..
Their situation was particularly precarious because they are Hazara – an ethnic community which is often the focus of Taliban attacks.
"Farzana and I working in women and girls' education was also a big problem," Frishta said.
"Lots of men bore a grudge and were ready to take revenge by telling the Taliban we had worked with foreigners and were un-Islamic."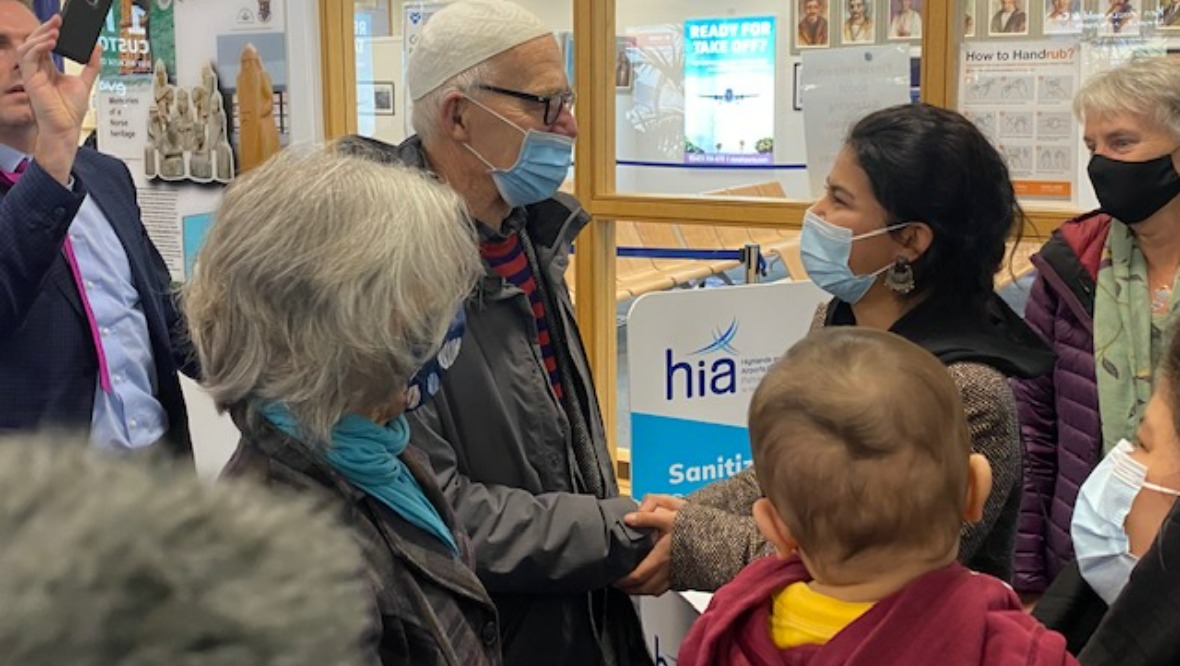 Desperate to leave, they made it to Kabul Airport on August 27, the day after a suicide bombing in which 13 US troops and 169 civilians died.
"All you could hear was constant gunfire," Frishta said.
"The whole night I tried to put my hands over Kia's ears to stop him hearing the noise of shooting and people crying and shouting.
"The army was shooting in front of people's feet to try and scare the big crowds away from the gate, but they were not deterred.
"The scariest moment came the next day. We were sitting on the bus and saw the police and lots of other people suddenly start running and shouting another attack was about to happen.
"We thought there was about to be another big explosion and that was our last moment alive. It turned out it was just a plan to enable the Taliban to clear and occupy the gate."
The family were agonisingly close to getting on one of the rescue flights, when at the last minute everything changed.
"A soldier said he was coming to escort us, to the plane, but then a security alert meant we couldn't get through," Frishta said.
"We were literally inches from freedom."
They were then forced to go into hiding in Mazar-i-Sharif north of Kabul.
The Norgroves continued pushing their plight, and eventually after help from an American charity and the Foreign Office, they were flown to Qatar, before travelling on to Scotland.
"We did not even feel safe when we were finally on the plane taking us out of Afghanistan to Qatar," said Frishta.
"I was so scared we'd get sent back. It was only when the plane finally took off we dared to think 'maybe this is the moment we escape'."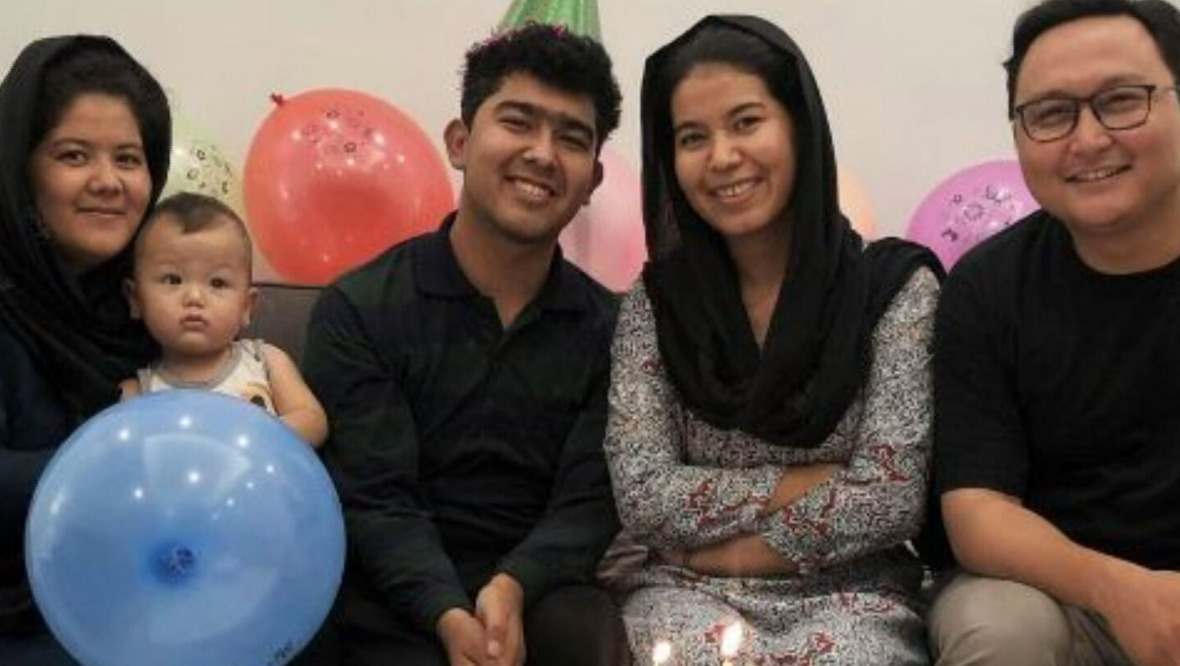 Frishta and Farzana are determined to continue the work they do for the foundation.
They say their home is never far from their hearts.
"We leave with mixed emotions because you worry about your country and the people left behind," said Frishta.
"We've had to leave everything behind."
"We have heard that Scotland is cold and rainy, but it is peaceful. We'd rather deal with the rain in Scotland than the Taliban in Afghanistan."
The Norgroves share the women's passion for the country and their charity's work.
They now hope to rescue 20 Afghan medical students they've been supporting, and others living there.
They say they know it's what their beloved daughter would have wanted.