The director of a veterans care charity said the social carers' pay rise is a "sticking plaster" over the problems faced by the sector.
Humza Yousaf announced social care staff will receive a pay rise to at least £12 an hour from April as part of his first Programme for Government on Tuesday.
But Erskine Veterans Charity's director of care Derek Barron insisted there should be parity in pay between workers in the care sector and those in the NHS.
In March it was announced health service workers would receive a consolidated pay rise equivalent to around 19% over two years, along with a one-off lump sum of £387.
He told STV News: "It's absolutely welcome news, no doubt, but it's too late and too little. It's a sticking plaster – and a small one.
"We've been asking for parity – this is a tiny step towards it.
"Will it encourage people to stay on? Hopefully. Will it have floods of people wanting to come to work in social care? Probably not."
He added: "I'm not putting down the NHS in any way – they are vital.
"But the work done in the care sector and in an NHS ward is comparable in lots of ways. I'd argue it's more difficult here but with a huge disparity in wages."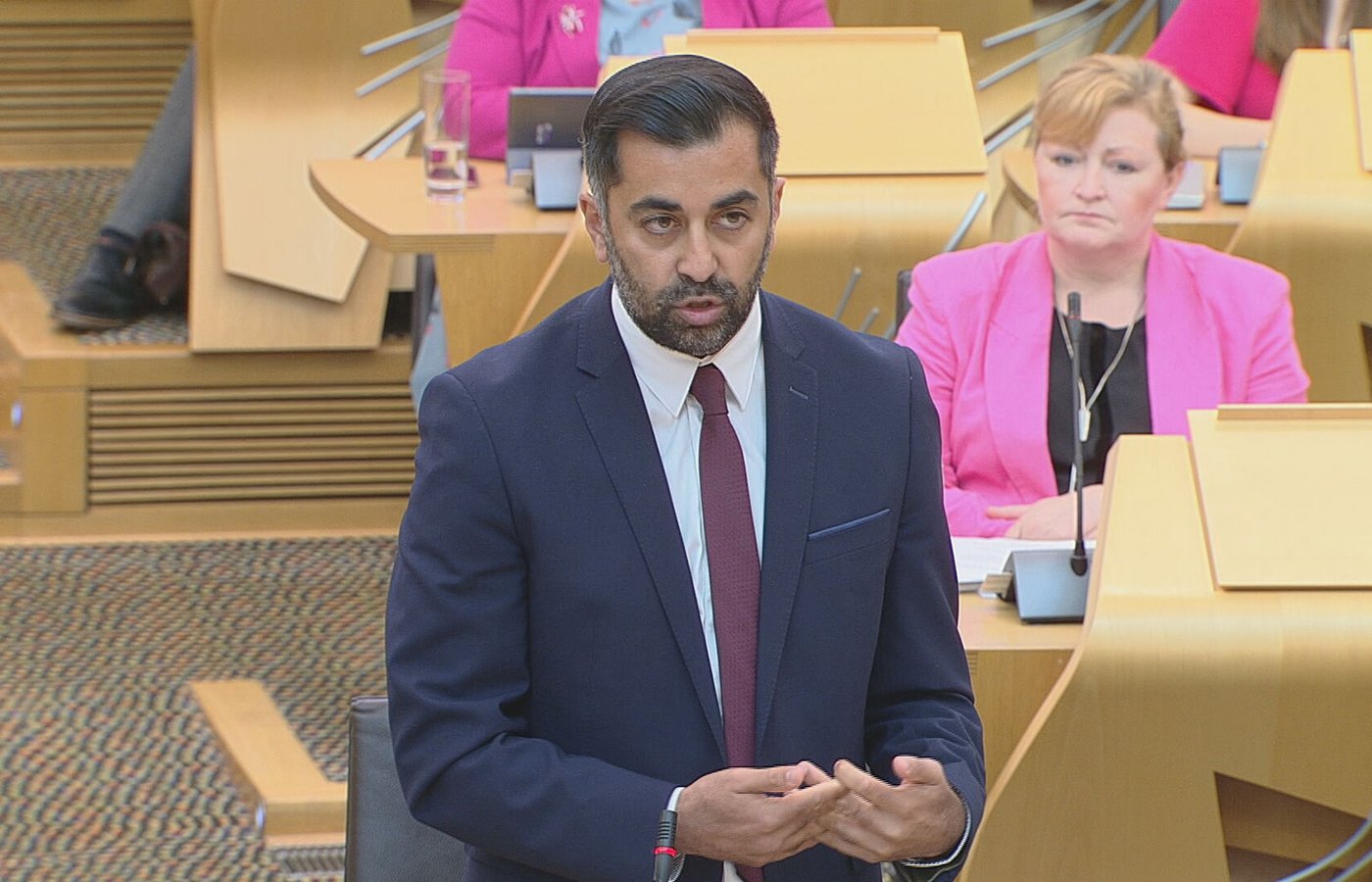 Mr Barron said there is also an estimated 30% nurse vacancy rate at the Erskine care home in Bishopton, Renfrewshire, meaning bosses are forced to rely on agency staff.
"We still can't compete with outside agencies," he added.
"Our staff are dedicated but there's limit how far they can go before they burn out. Proper funding for sector would make a difference.
"We need to do a whole lot more to make things fairer and equal."
The First Minister said his Government will "maximise every lever" to fight poverty, but would also "need to support economic growth" on Tuesday.
Fulfilling a promise made during his time as health secretary, he said: "We will provide funding to enable an increase the pay of social care workers in direct care roles, so that they can be paid at least £12 an hour.
"For those on full-time contracts, this could lead to a pay increase from April of up to £2,000 a year.
"This increase of over 10% values our social care staff, helps them to support their families, and also helps us to recruit and retain staff.
"It is good for individual employees, for our social care services, and for our society as a whole."