Scotland's cancer diagnosis and treatment waiting times are "a ticking time bomb" and a "national disgrace", a charity has said.

Cancer Support Scotland is calling for more action and funding to deal with the backlog which it says had been building even before the pandemic.
One cancer survivor had an agonising 18 month wait for a colonoscopy to confirm his treatment had worked and he was cancer free.

Jim Stewart, from Giffnock, went through nine months of tests, treatment and surgery following his bowel cancer diagnosis.
It took a toll on all aspects of his life and he anxiously waited for his check-up colonoscopy to make sure it hadn't returned but that was cancelled because of covid.
"When the one year anniversary came up in May 2021, that's when I started to think, 'hang on here, no one's had to look for a while'," he told STV News.
"And because my cancer grew very aggressively initially, your mind starts to think, 'oh, what happens if it is back?'
"And so I started to phone them, and the question was, do you have any symptoms? And I didn't. But I didn't have many symptoms before the original stage three. So it was an anxious time that built up."
It took 18 months to get the all-clear, but it is an anxious wait charities say cancer patients should not be enduring.
Rob Murray, Cancer Support Scotland's CEO, said delays with diagnosis are also causing concern.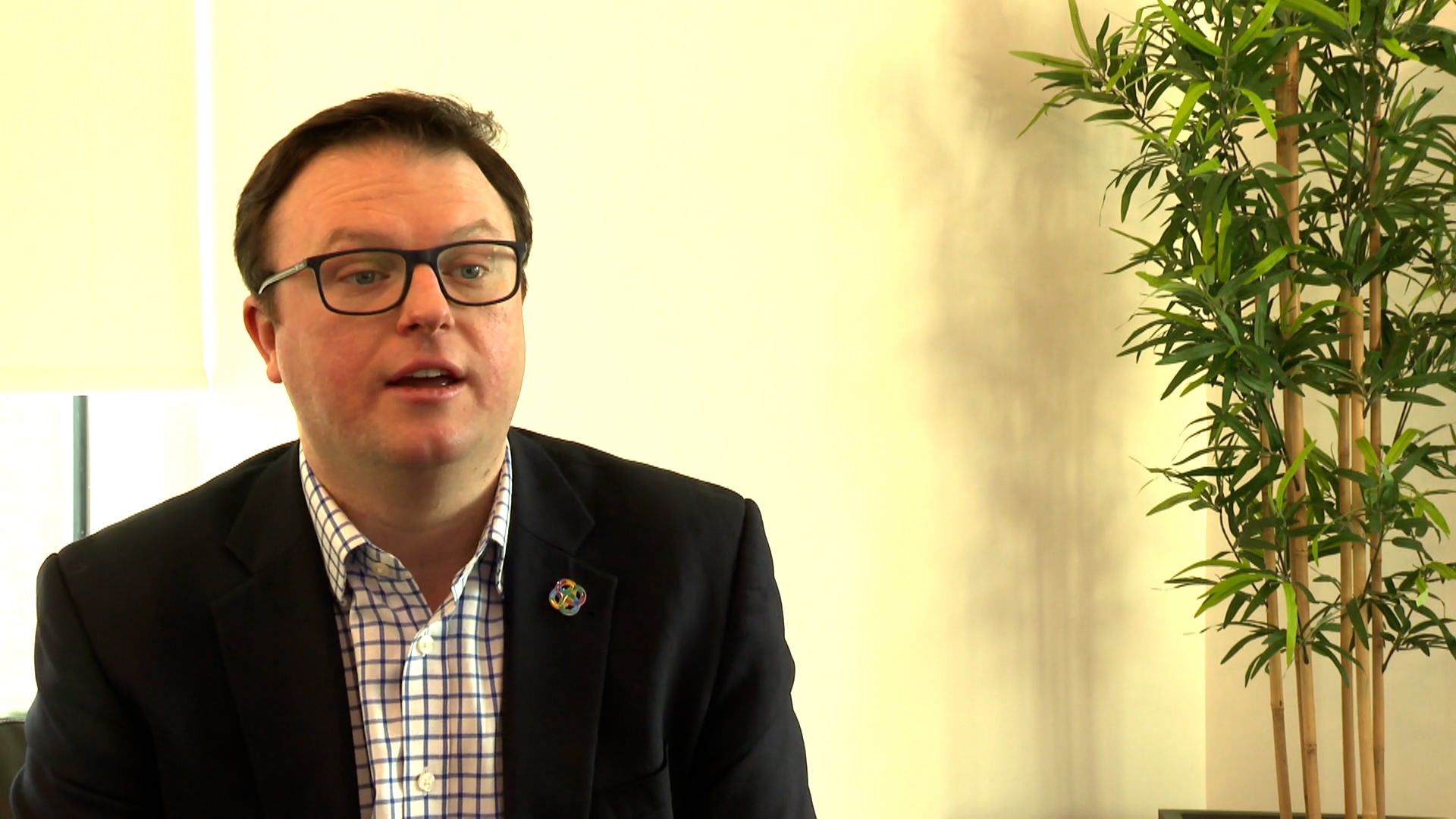 "Quite frankly, we're looking at a national disgrace with our waiting times, we've seen once again the target's not been met and actually that target has not been met for the past ten years plus," he told STV News, "So it's not about Covid-19.
"So what we need from the Scottish Government is to announce that they're going to really invest in our frontline health services to make sure cancer is a priority, but also take that holistic approach."
The Scottish Government said Omicron has added to pressures on the NHS leading to health boards having to make tough decisions.
It said cancer is a priority and one of its targets, the 31-day waiting time, has been consistently met.
But it could be some time before we get a clear understanding of how many people like Jim have been facing an anxious wait.
A Scottish Government spokesperson said: "Dealing with the physical and emotional impact of cancer is traumatic enough without having to cope with the stress it places on other aspects of daily life for individuals and their families.
"The NHS is under the most severe pressure it has ever been in its 73-year existence. The emergence of the Omicron variant of Covid-19 is adding to existing winter pressures, and health boards are having to make tough decisions.
"Cancer has remained our priority, ensuring treatment continues to be delivered safely to patients, based on their clinical priority. The 31-day cancer waiting time standard has been consistently met throughout the Covid-19 pandemic.
"We have established three Early Cancer Diagnostic Centres (ECDC), providing primary care with a new referral route for patients with non-specific symptoms suspicious of cancer.

"We invested £10m to support cancer waiting times in 2021, helping ensure those with a suspicion of cancer are seen and treated as early as possible."