Calls to address "the tsunami" of crime towards retail staff, including physical violence and racial abuse, have been made to the Scottish Government.
Staff say they have resigned due to fears for their safety while businesses say they are losing millions as a result of the rise in shop thefts, including some involving organised crime groups.
Police Scotland figures show almost 8,000 cases of abuse and assaults of retail staff have been reported in the last two years.
One shop manager in Greenock told STV News of the threatening and aggressive behaviour her staff experience on a weekly basis.
Jennifer Paton, manager of Eddy's Food Station, said instances are becoming more violent without any appropriate support in place from authorities to protect workers.
She said: "It's becoming more aggressive and violent each and every time. My staff have been racially abused, threatened to be stabbed, beaten up outside, jumped, cars be threatened to be damaged. It has been pretty horrific."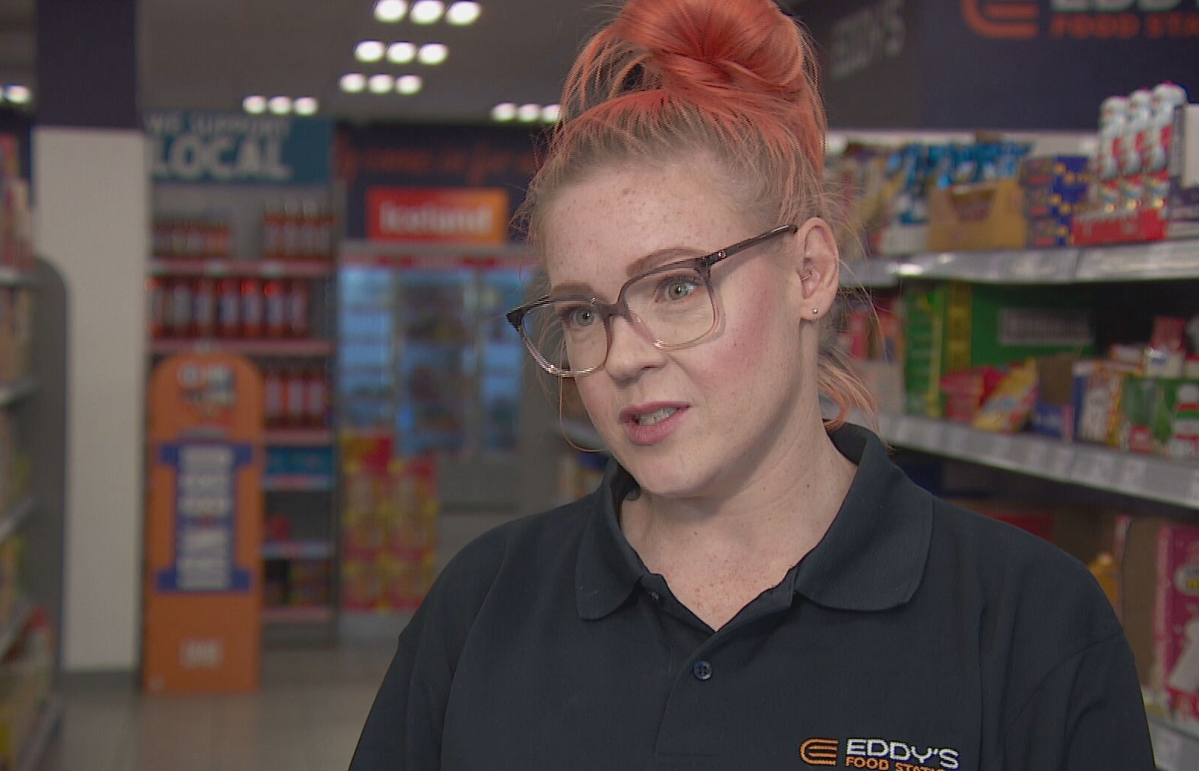 When reporting matters to police, Ms Paton said the response is not supportive.
She said: "The police say 'in due course' or 'in seven to ten working days'.
"There's no real support at all. It's every man for themselves unfortunately. I'm not going to lie, when I go home, I do struggle to switch off because if my team need me, I'm going be here."
Most of the abuse has been related to shoplifting which has required staff to take extra security measures.
As the cost of living crisis continues, items including meat, bread and other essentials are a target for shop lifters.
Stephen Thompson, owner of Eddy's Food Station, said: "We've updated our CCTV in the store. The staff have all got walkie talkies to speak to each other.
"We've tried to do as much as we can. We've got panic buttons in the store. We've upgraded that as well, but the police don't respond to it half the time.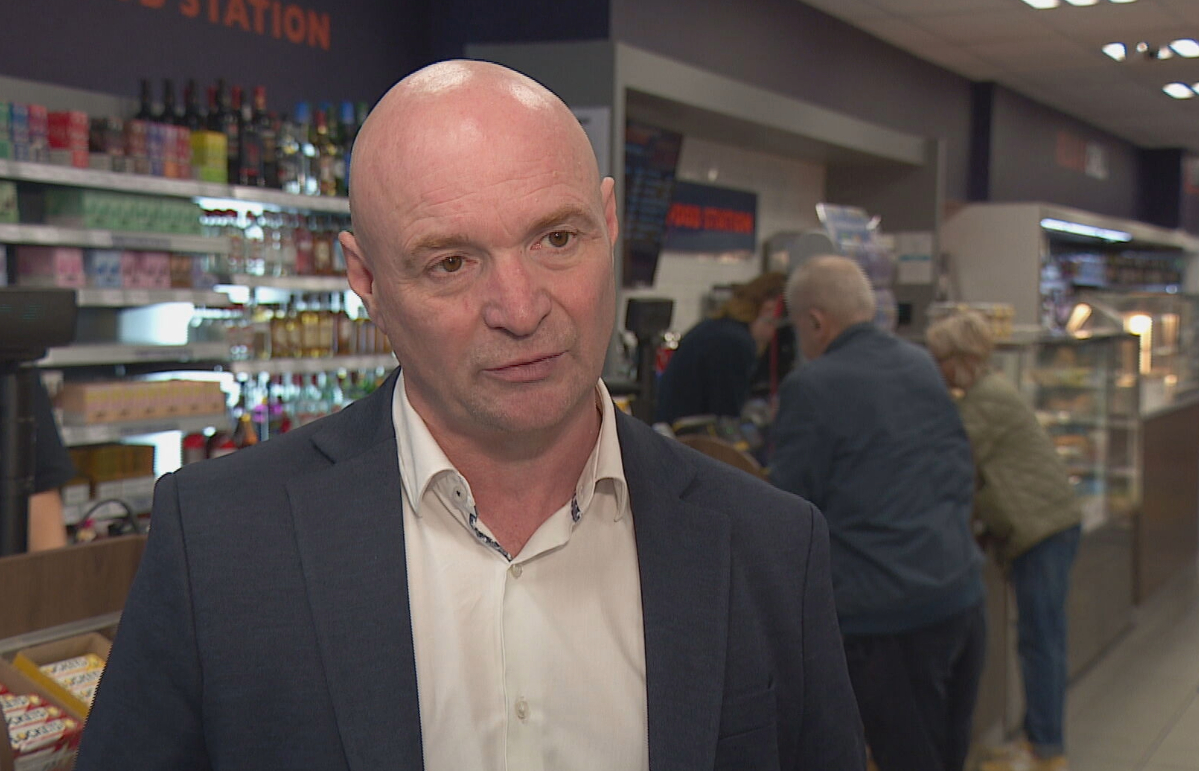 "There's a fundamental problem that if there's no consequences for what's happening, then people will continue to do it and then it will get worse."
Calls for the Scottish Government to take urgent action have now been made by the Scottish Grocer's Federation (SGF).
At a recent meeting of lead retail representatives, SGF received cross sector reports of a shop theft having doubled in recent months, compared to the same period in 2022.
The Protection of Workers (Retail) Act, which was delivered with the support of SGF, came into force in August 2021.
The latest figures provided by Police Scotland show that the Act has been used 7,955 times to report retail specific cases of abuse or assault of staff and retailers up until August this year.
Speaking at the SGF Annual Conference in Glasgow, chief executive Dr Pete Cheema OBE said:"Enough is enough, it is time for Ministers to stop sitting on their hands and put together a meaningful plan of action to tackle the tsunami of retail crime happening the length and breadth of Scotland.
"It is not only shop windows that are being shattered but people's lives, their livelihoods, their health and their mental wellbeing. The level of retail crime that is now being experienced by the convenience sector is utterly shocking, and there is virtually no support from our justice system.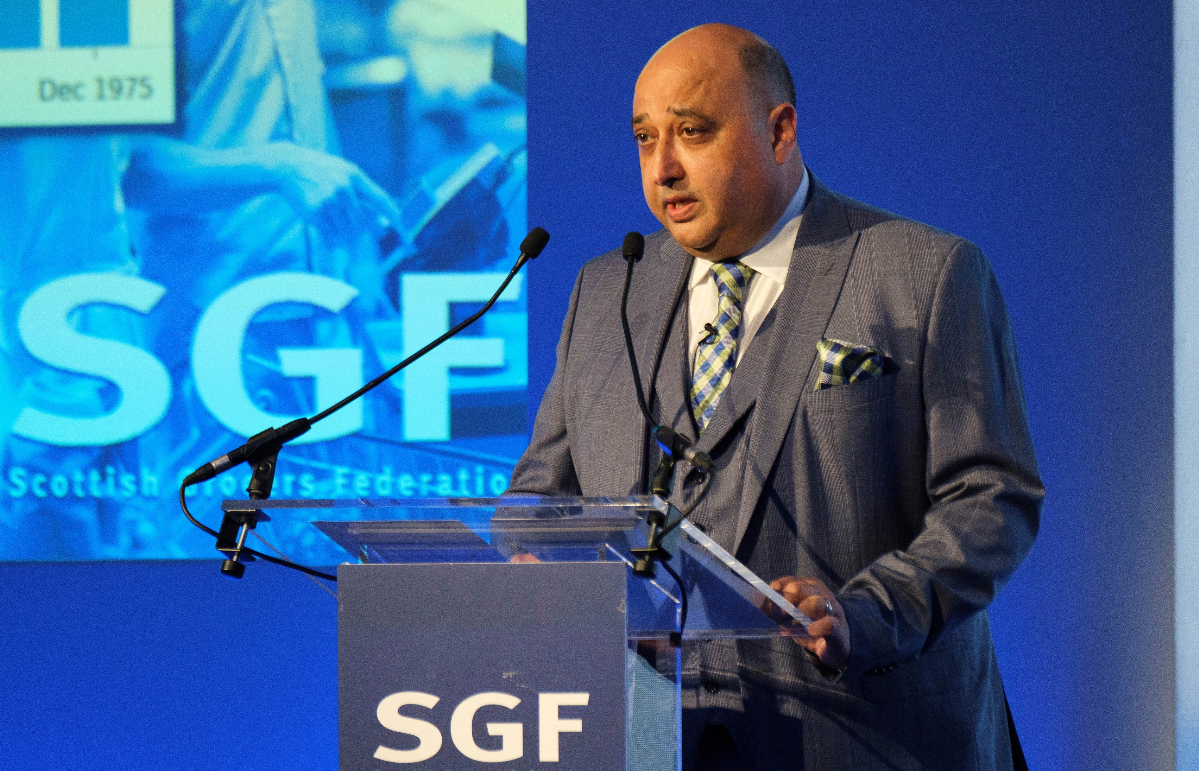 "Police Officers and our courts are run ragged. Criminals and organised groups now believe that they are untouchable."
Dr Cheema also encouraged retailers to report every crime but added that this would be "meaningless" if "police don't respond and don't have the resources to hunt down the perpetrators and convict them when they do."
He added: "People should not have to go to work knowing they will likely have to put up with threats, abuse and potentially violence. Recent reports form our members highlight that it isn't just a bottle of wine or two that is going missing, whole shelves and kiosk counters are being emptied at knife point.
"If there isn't action now, the situation will only get worse."
A Scottish Government spokesperson said: "All workers deserve protection from abuse and violence and we encourage everyone to report crimes to Police Scotland. The Protection of Workers Act can be used when charging people who have assaulted or abused retail workers.
"The Scottish Government recognises the harm caused to workers and businesses of retail crime.
"The Scottish Partnership against Acquisitive Crime, which is led by Police Scotland, supported by the Scottish Government and includes retailers, is a partnership approach to the prevention, deterrence and enforcement around a range of crimes, including shoplifting."
Detective superintendent Andrew Patrick, Police Scotland lead for acquisitive crime said: "We work closely with partners in the retail and business sectors to deter, prevent and investigate shoplifting.
"Where we identify business which are being targeted by shoplifters, we have trained officers who can attend and carry out security surveys and offer advice around prevention.
"I would encourage businesses to invest in crime reduction measures and education to help reduce shoplifting."
He added: "Everyone has the right to go to their place of work and carry out their duties without fear of being subjected to violence, abuse or intimidation.
"The Protection of Retail Workers Act is there to help to protect retail workers by bringing those to justice who commit crimes against them.
"We work closely with Retailers Against Crime and I want to encourage those employed within the retail sector to come forward and report any criminal activity that is directed towards them."
STV News is now on WhatsApp
Get all the latest news from around the country
Follow STV News
Follow STV News on WhatsApp
Scan the QR code on your mobile device for all the latest news from around the country