Calls are growing for Scotland's health care workers to be issued with a higher standard of PPE to protect them against coronavirus.
Despite two years working on the frontline of the pandemic, staff say they feel "deeply let down".
They are asking the Scottish Government and health boards to make FFP3 masks available to all primary and secondary care staff.
Dr Amy Small was working in a GP practice in Midlothian when the pandemic first hit and she was given standard PPE.
She tested positive for coronavirus which developed into long Covid and was off sick for seven months straight.
Dr Small told STV News that a higher grade of protective equipment needs to be made more easily available to all healthcare staff.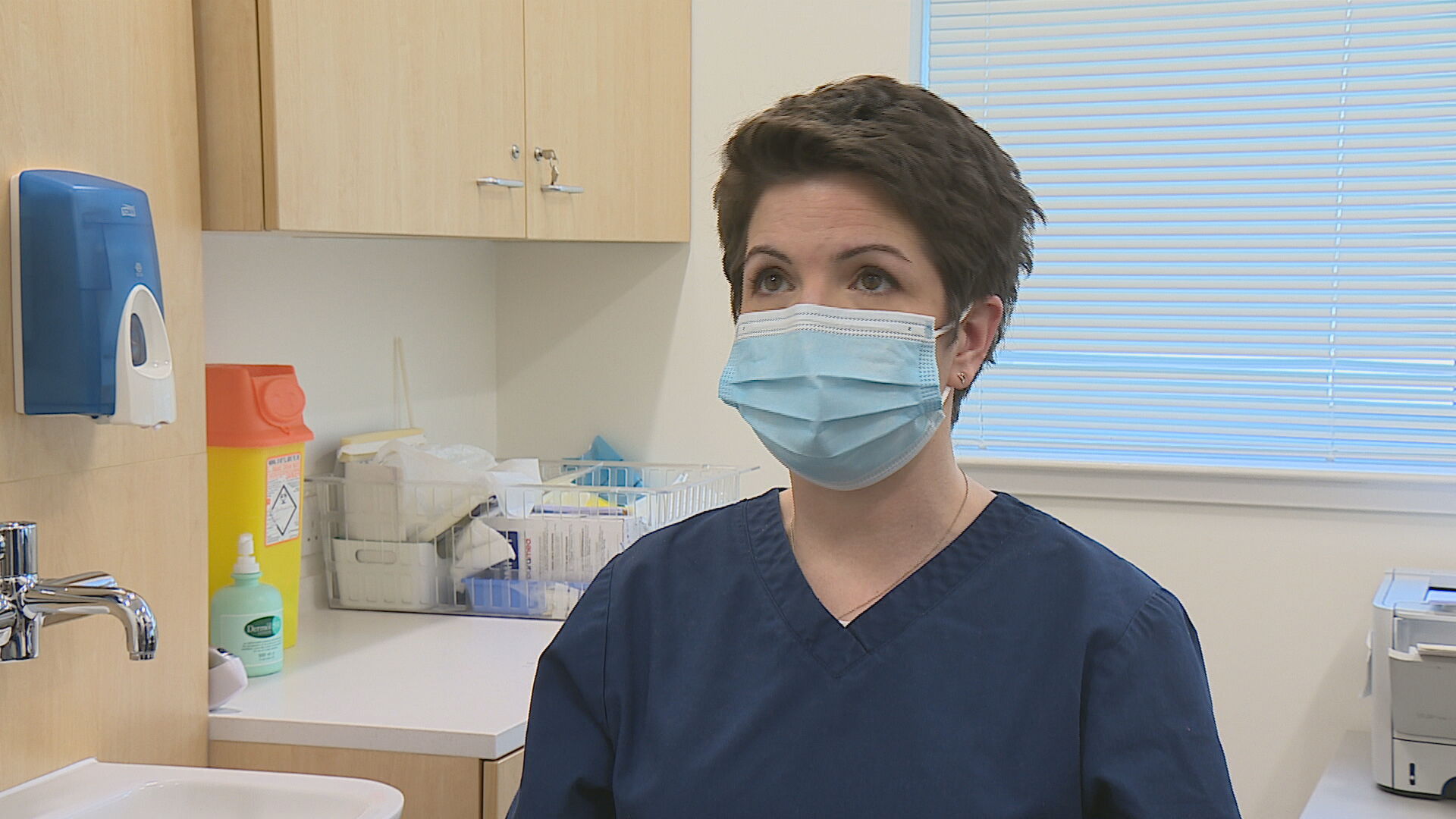 She said: "We just feel so deeply let down, really frustrated, really neglected honestly.
"We put ourselves out the front. We came to work every day. We did our job. Yet we weren't offered the protection that we requested.
"At the beginning of the pandemic we weren't even given proper aprons, we were given plastic bin bags.
'People have become really sick and doctors have died'.

Dr Amy Small
"And it just feels like it's all come down to cost and that we've not been protected in the way that we should have been and livelihoods have been lost.
"People have become really sick and doctors have died."
Her concerns echo that of the British Medical Association. Just 15% of clinicians who responded to a recent BMA Scotland survey said they are regularly provided with FFP3 masks when working with Covid patients.
Dr Andrew Buist, chair of the British Medical Association Scottish GP Committee, said: "It is available in the hospital sector so we're just looking for a level playing field between primary and secondary care here.
"I'm sure cost is always an issue but this is about safety of our healthcare workers and to give them as much protection as they feel they need."
Surgical masks which are currently used by healthcare workers fail to sit completely flush to the face.
Whereas FFP3 masks which have been trialled at a hospital in Cambridge saw a significant reduction in the number of healthcare staff being infected.
Dr Julian Tang told STV News: "If you wear a surgical mask it can reduce the incoming aerosol count by six fold.
"So say from 1000, to maybe 160 or so viruses. If you wear an FFP3 you can reduce this by 100 fold.
"They clearly do give you more protection."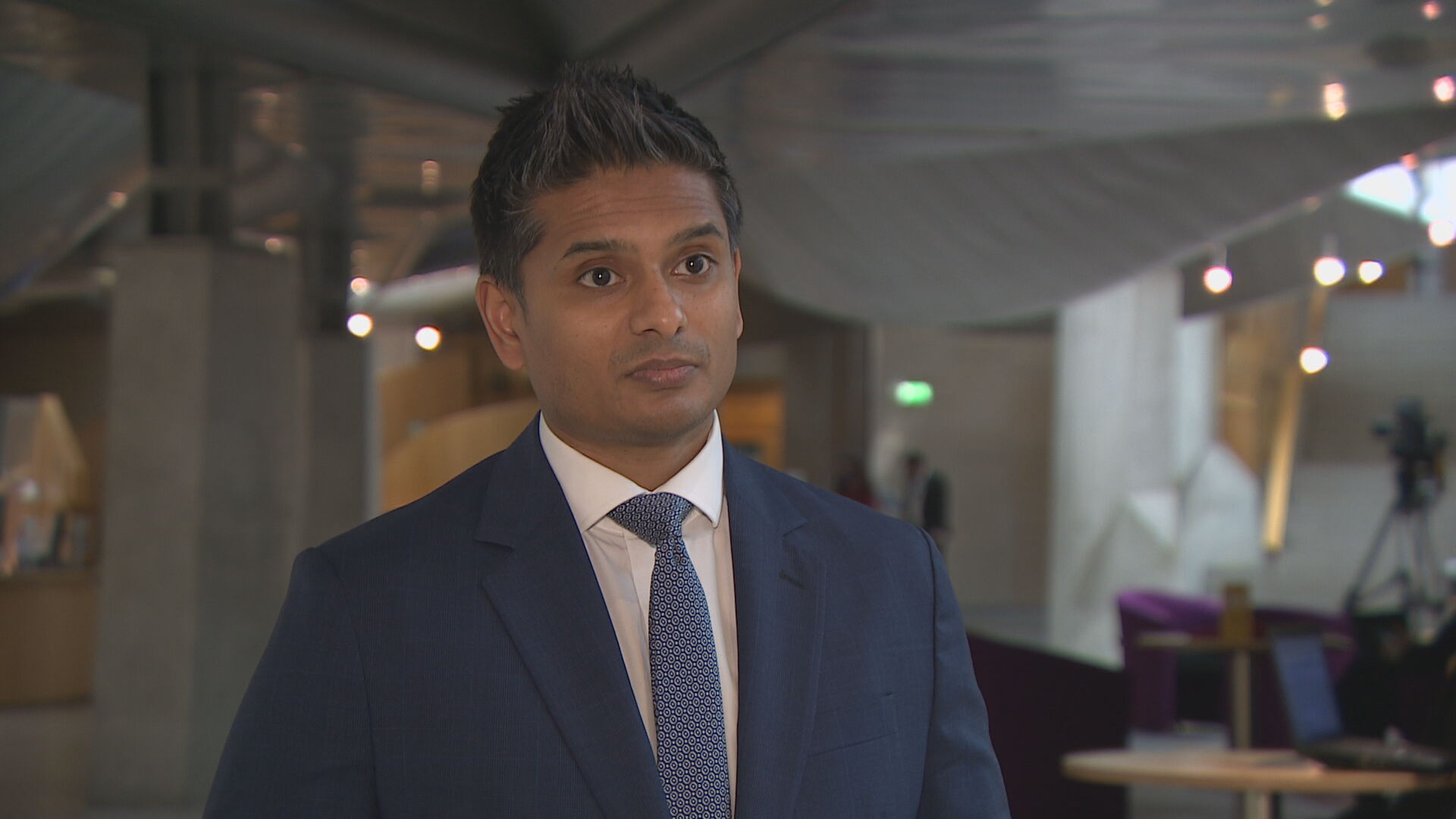 The BMA is calling on health boards across Scotland to ensure that healthcare workers are given the protection they ask for.
Dr Sandesh Gullane, MSP and shadow cabinet secretary for health and social care, said: "GP practices should be able to get it but it's very difficult, because at the moment for practices they'll be asked why do you need it because the evidence says that we should be getting plain surgical masks.
"But there are people who contract Covid because they are going out on house calls because they're getting in contact with Covid and not knowing their patient has Covid while they're doing it.
"We need to do more to protect the staff."
The Scottish Government told STV it is aware of the campaign and is currently looking into the issue.
Health secretary Humza Yousaf said: "I am aware of the campaign to make them more routinely available.
"Our clinical advice is of course if a clinician in their clinical judgement needs an FFP3 mask and it's appropriate then they should be given one.
"If that's not being done then of course I'm already looking at that issue"
STV News is now on WhatsApp
Get all the latest news from around the country
Follow STV News
Follow STV News on WhatsApp
Scan the QR code on your mobile device for all the latest news from around the country