More focus is being put on perpetrators in a bid to tackle soaring levels of domestic abuse.
In 2020-21, there were 33,425 such criminal charges recorded in Scotland, 9% higher than the previous year.
The vast majority (92%) went to court and, depending on the severity, convicted men were ordered to take part in a programme called the Caledonian System.
It aims to change their behaviour through one-to-ones with social workers as well as in groups.
Rory Macrae, head of the Caledonian System central team, has seen the approach to tackling domestic abuse become "more respectful and humane" over his 30-year career.
"What we're asking men to do is difficult," he told Scotland Tonight, which was given exclusive access to training sessions for social workers.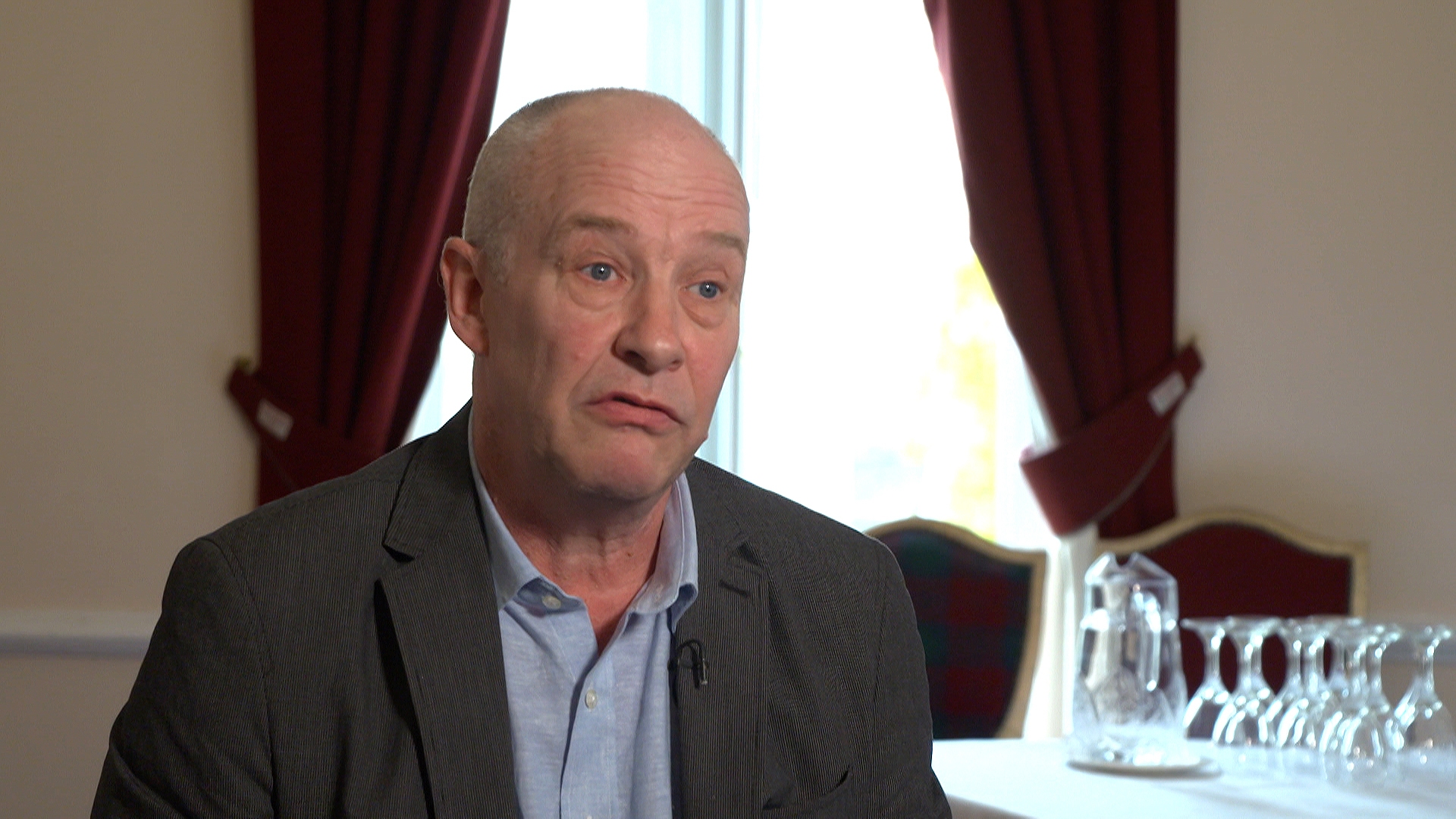 "We're presenting a mirror to them to look at themselves, so the process is very challenging, but the style is not confrontational.
"Confronting a man about his beliefs is likely to be counterproductive."
While the work is carried out with men, the primary aim of the Caledonian System is to improve the lives of women and children experiencing domestic abuse by offering support and safety planning.
The programme takes around 24 months and sees perpetrators learn techniques to help them change their behaviour.
It currently runs in 19 council areas, but the Scottish Government has committed to making it available in all 32 by the end of the current parliament.
Gill McKinna, the national trainer and adviser, prepares social workers for their sessions with perpetrators.
"If I can help them be enthusiastic about it and be the best workers they can, then they'll deliver a really good service to the men," she said.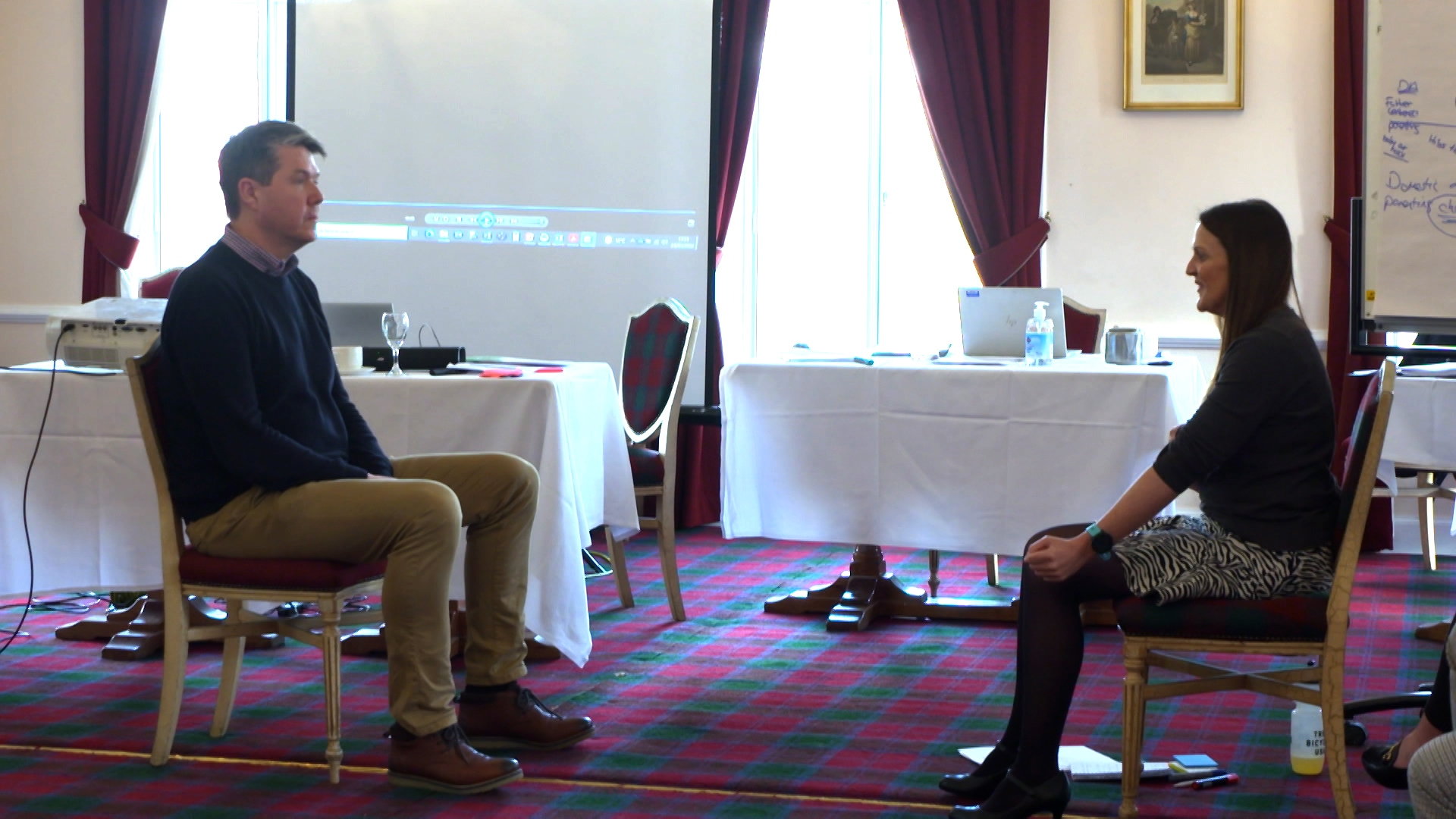 "That's what we want to do here – provide a really effective service and intervention to the men because we know that will keep their partners, their kids and them safer."
The team make it clear they do not excuse the behaviour of the men, but hold them accountable in a safe way.
"Yes, the behaviours the men have used are difficult to deal with, it's difficult to hear, it's difficult to work with, but it's people that want to change their behaviour," Gill said.
"We help them to do that by creating that really therapeutic relationship with them, still holding men accountable."
For support and information if you are a victim or perpetrator of domestic abuse visit https://www.nofeart.org/.
For more information about the Caledonian System please go to www.communityjustice.scot